Red Tape Runaround is a side mission available in Cydonia of Starfield.
Your objective is to approve the Replacement Mining Equipment request for Trevor.
Here's a walkthrough and guide of Red Tape Runaround in Starfield.
This mission begins after Red Tape Blues.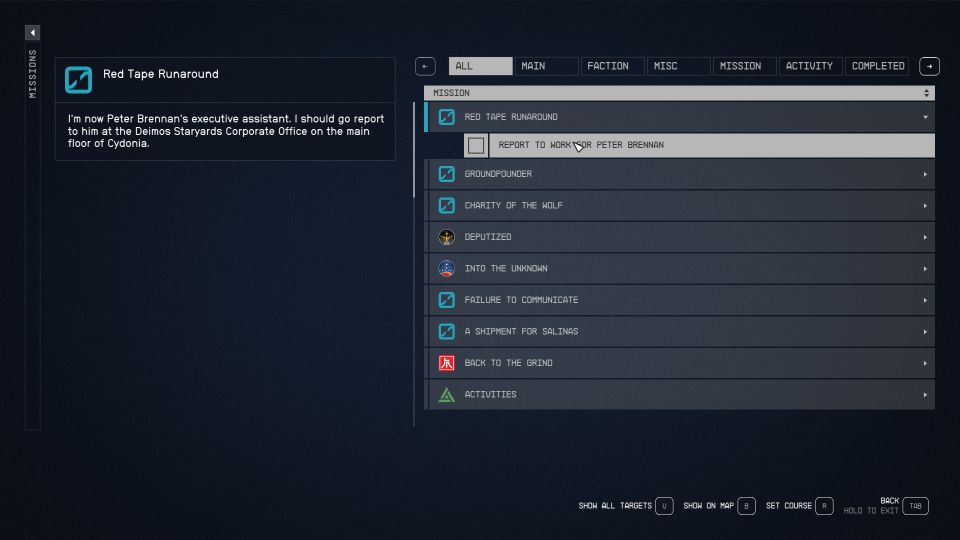 Report to work for Peter Brennan
First of all, meet the Executive Peter Brennan and report to work.
Speak with Governor Hurst
Next, meet Governor Hurst who is in the nearby office.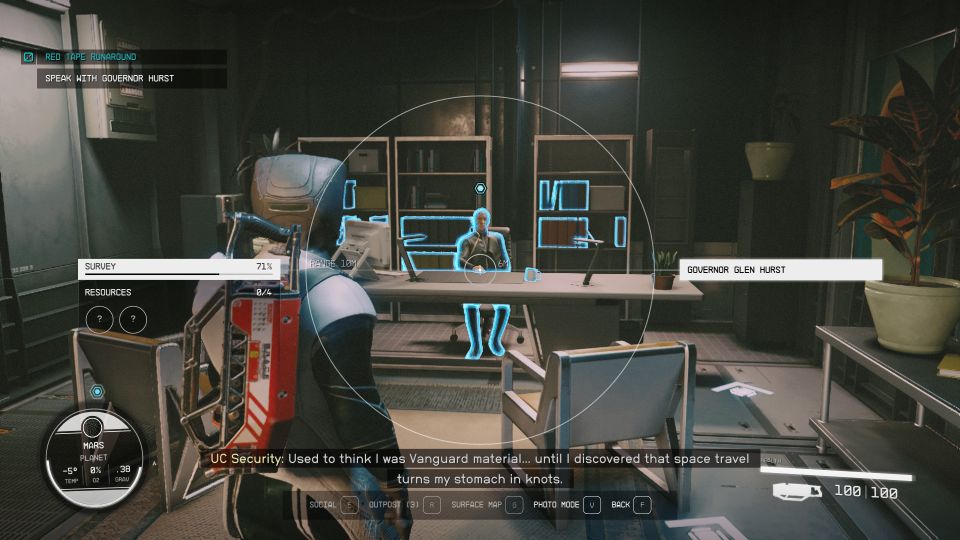 You'll need to help him get rid of his ship and in return he'll give Peter's shipment.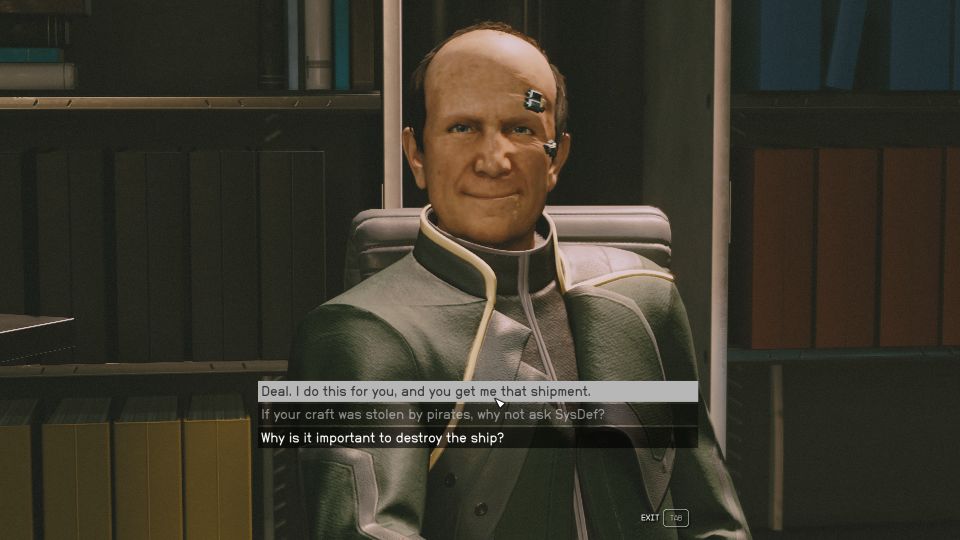 Go to Governor Hurst's ship
Next, look for Hurst's ship in the same Sol System. Fast travel there.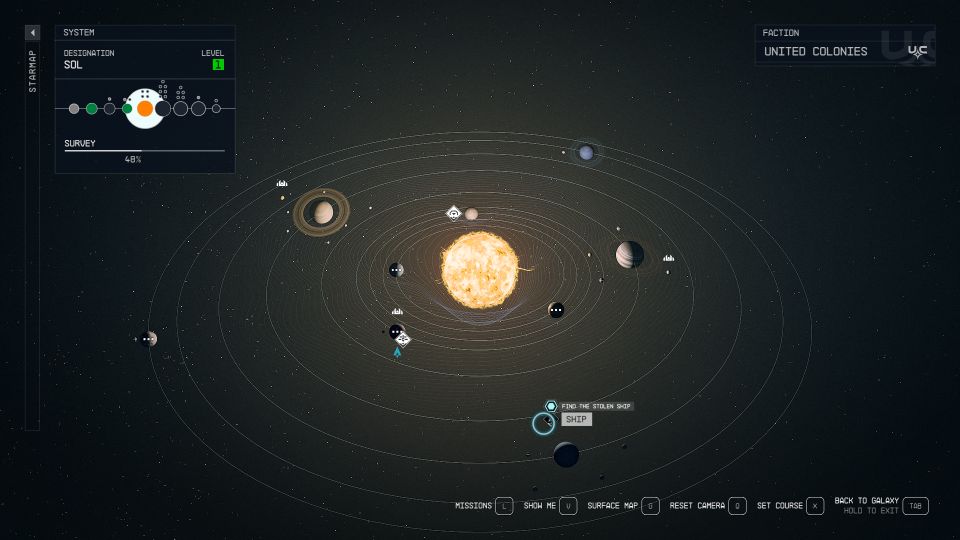 You'll then receive a communication from that ship as the ship was taken over by the Crimson Fleet.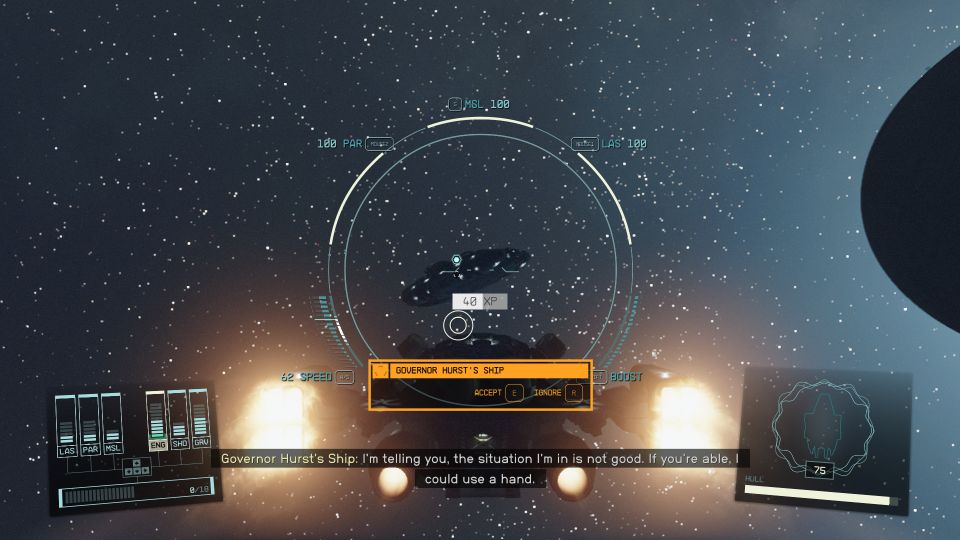 You can lie to them saying you're part of the Crimson Fleet and dock there.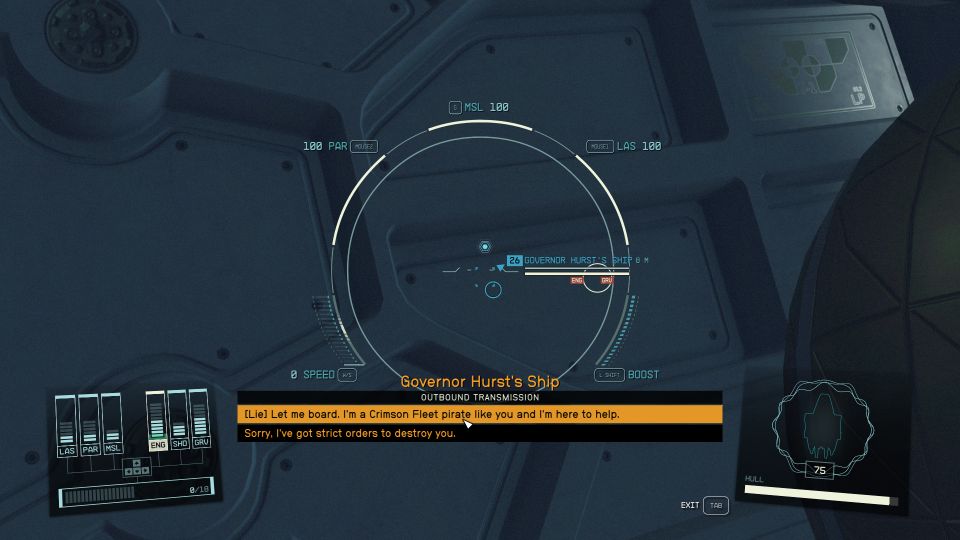 Persuade or attack the Crimson Fleet soldiers
As you dock, you'll be confronted by the captain.
You can either persuade or attack them.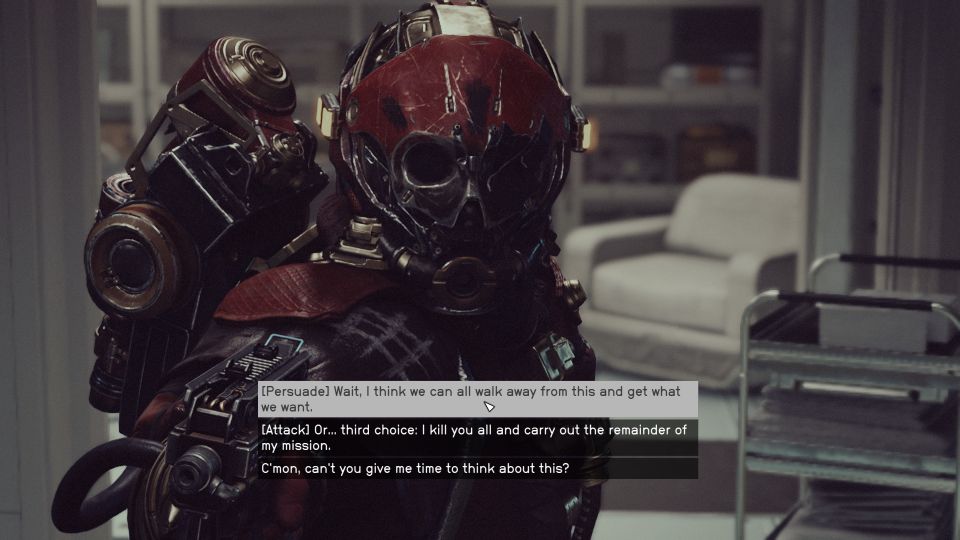 I chose to persuade them and they let me roam around all the levels in the ship and loot stuff.
(Optional) Search for more clues or destroy Hurst's ship
You should search for more clues. Go all the way to the bottom using the ladder. You'll find a woman Sylvija Schloss on the ground.
Take the note from her.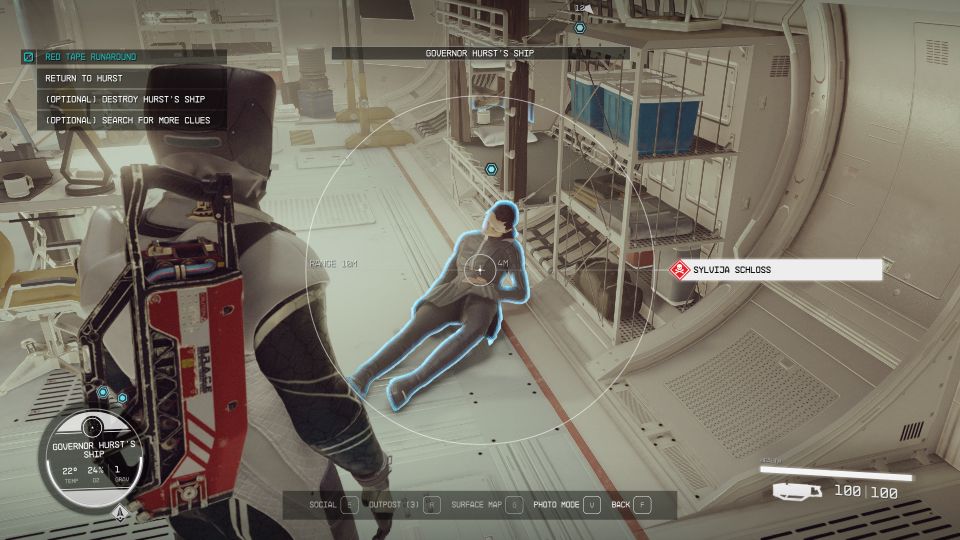 You can then leave Hurst's ship. You still have the option to blow Hurst's ship up but it's not recommended if you wish to romance your companion Sarah Morgan.
Leaving the ship alone should be fine for the later part of the story.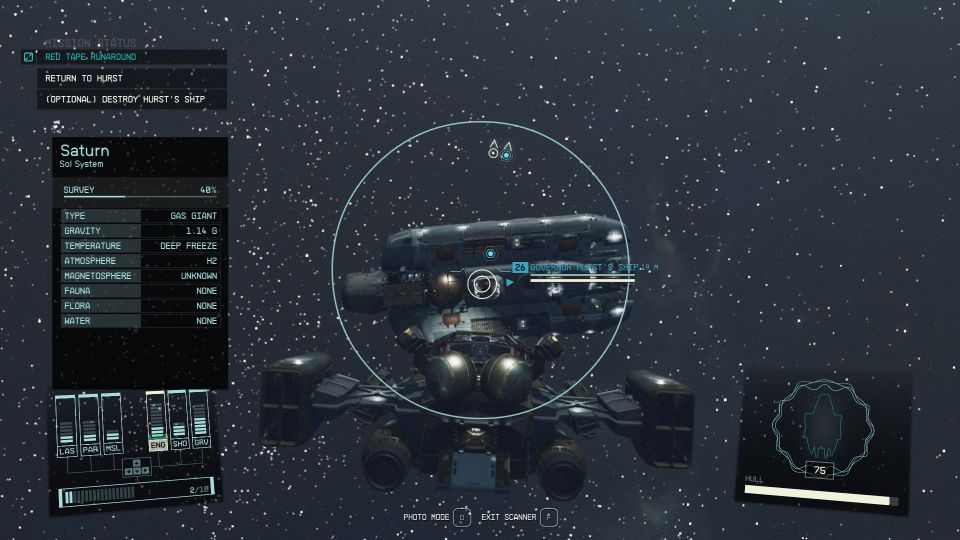 Return to Hurst
Now, head back to Hurst.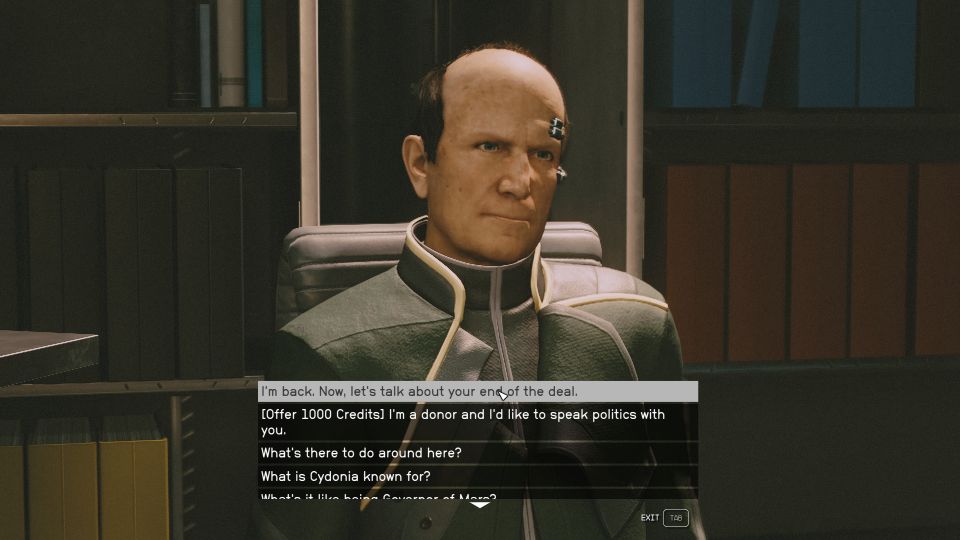 Lie or get a bribe from Hurst
You can lie to Hurst and he'll believe you. If you choose to get a bribe from Hurst, you'll earn quite a lot of credits, but it affects your romance option with Sarah.
Either way, not destroying the ship earlier doesn't seem to matter. I chose to lie to Hurst and received the package for Brennan.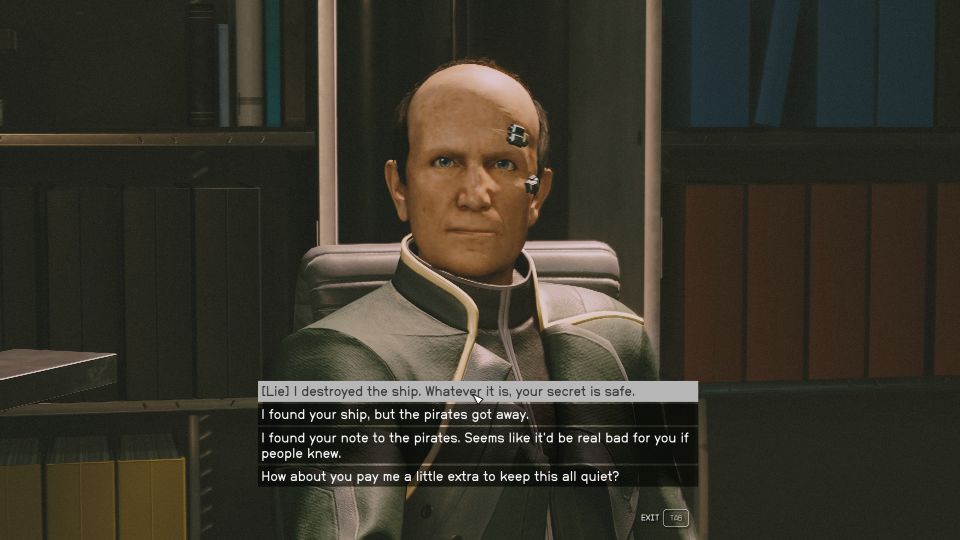 Return to Brennan
Go back to Brennan to deliver the package.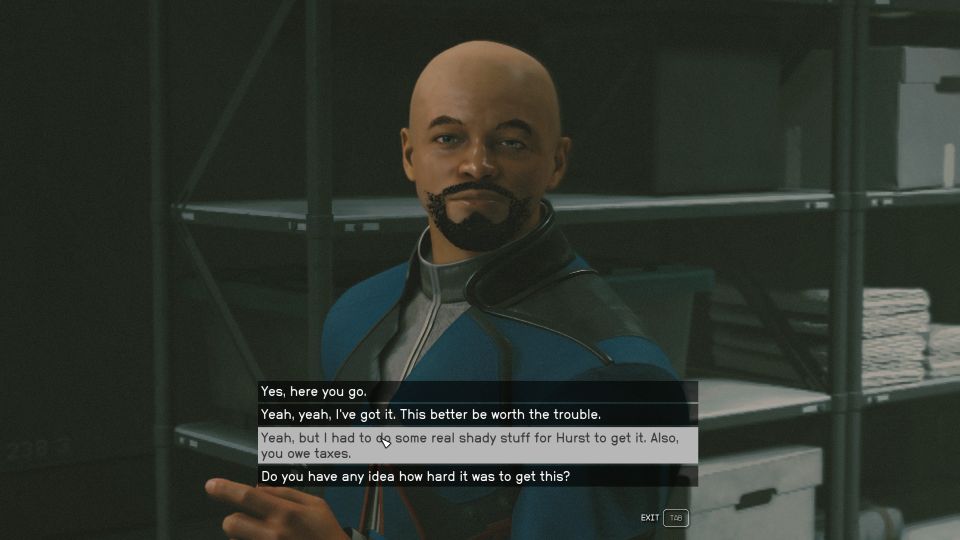 Approve the request by Trevor
Now, use Brennan's computer to approve the Replacement Mining Equipment request by Trevor.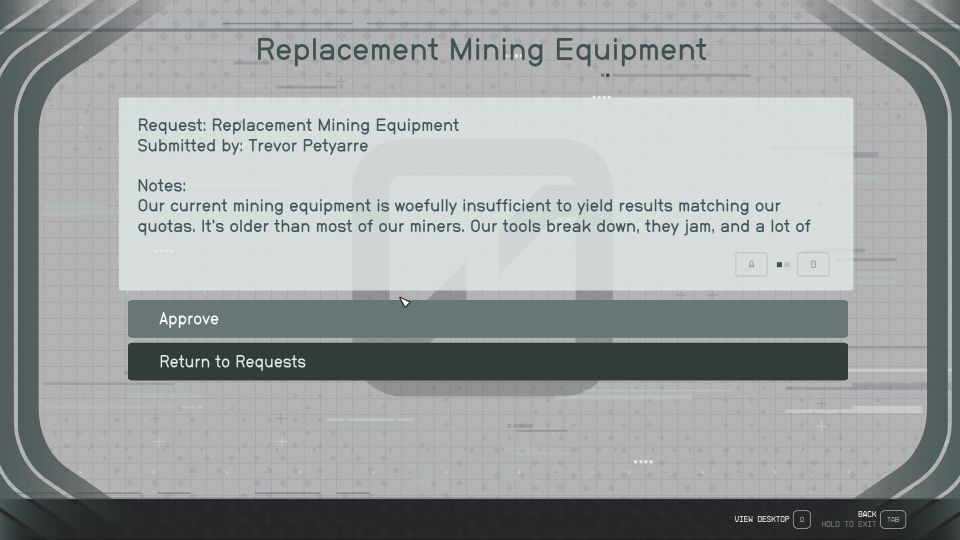 Go back to Trevor to complete the mission.
(Optional) Show Hurst's note to Commander Woodard
There's also an optional activity where you can show Hurst's note to Woodard.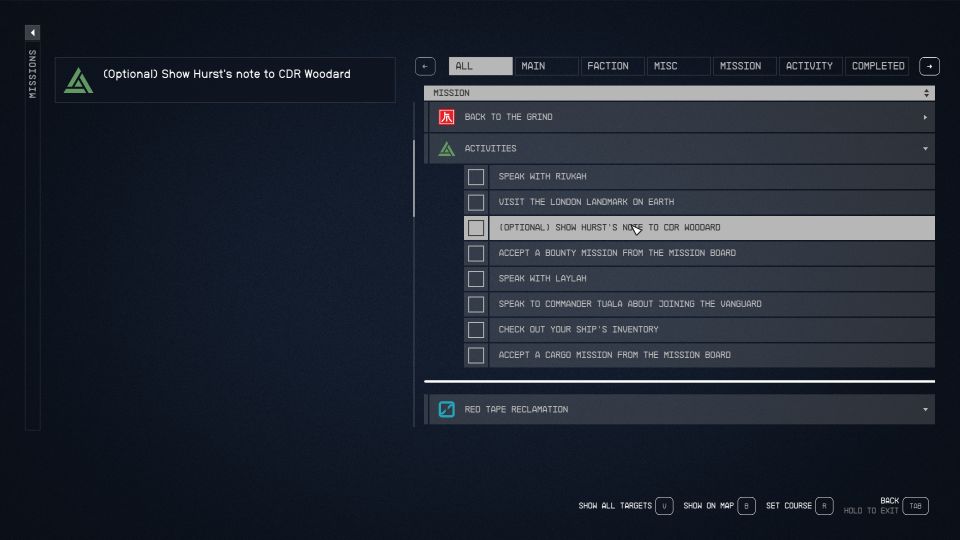 If you choose to show Woodard the evidence, he'll take note of it but you don't seem to get a reward. He may later replace Hurst as the acting governor.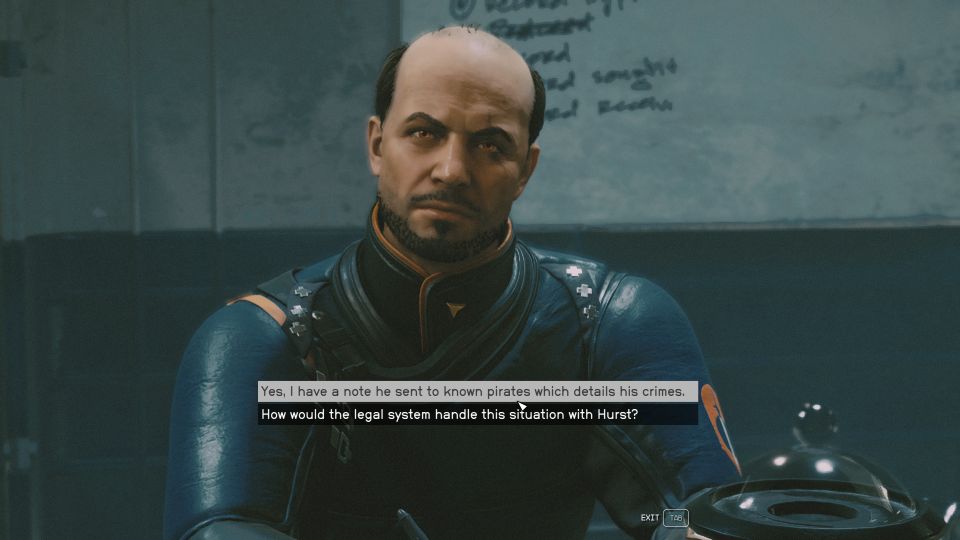 ---
Related posts:
Starfield: Keeping The Peace Walkthrough & Guide