Keeping the Peace is a UC mission available in New Atlantis of Starfield.
Your objective is to deliver a secret package to Sergeant Yumi.
Here's a walkthrough and guide of Keeping the Peace in Starfield.
To begin the mission, talk to Sergeant Yumi at the UC Security building.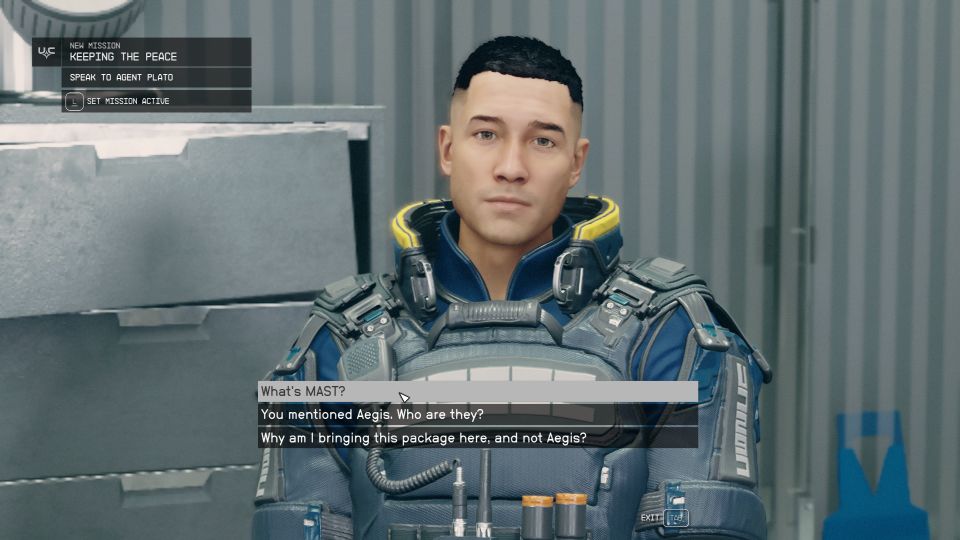 Go to Aegis
Next, head to Aegis. Use the elevator to the Aegis floor.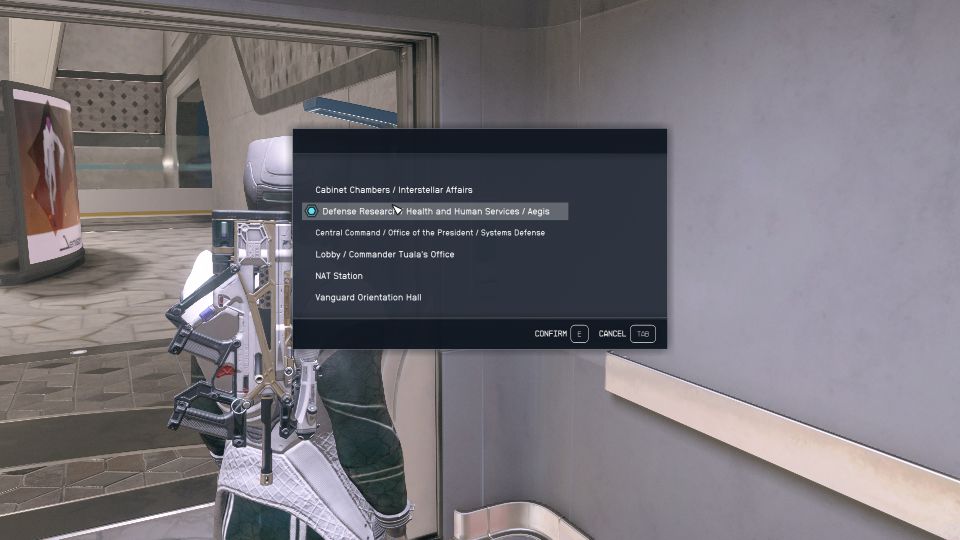 Talk to Agent Plato
Meet Agent Plato in the office to learn the whereabouts of the package you need to deliver.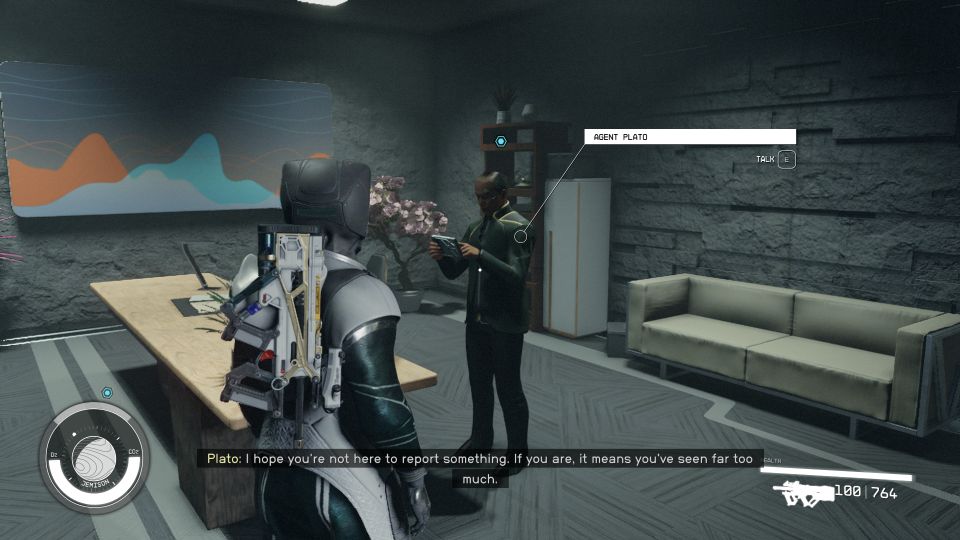 Get the package
Head back down to the transit floor.
Get to the GalBank booth. Take the package from underneath the bench.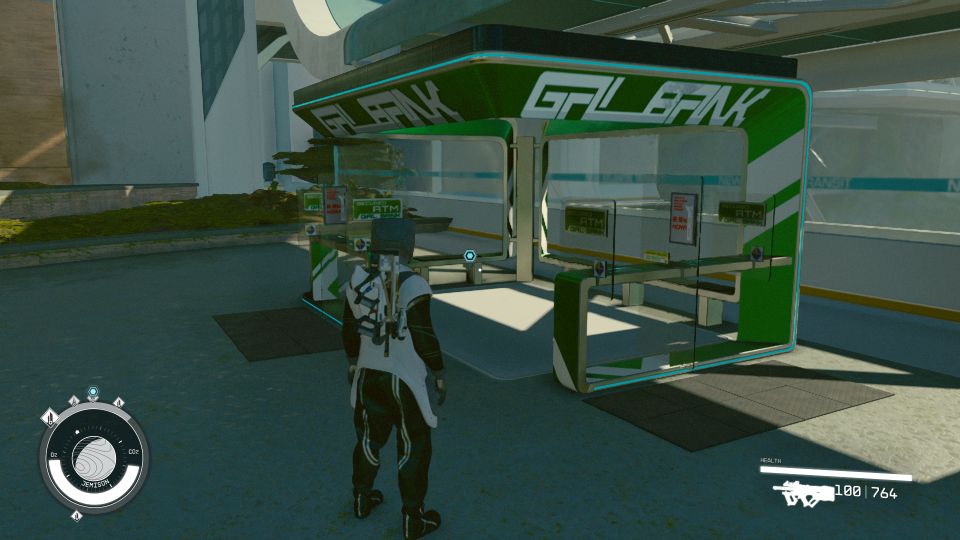 Deliver the package
Return to Sergeant Yumi to deliver the package to him. The mission ends here.
You'll earn 2,500 credits.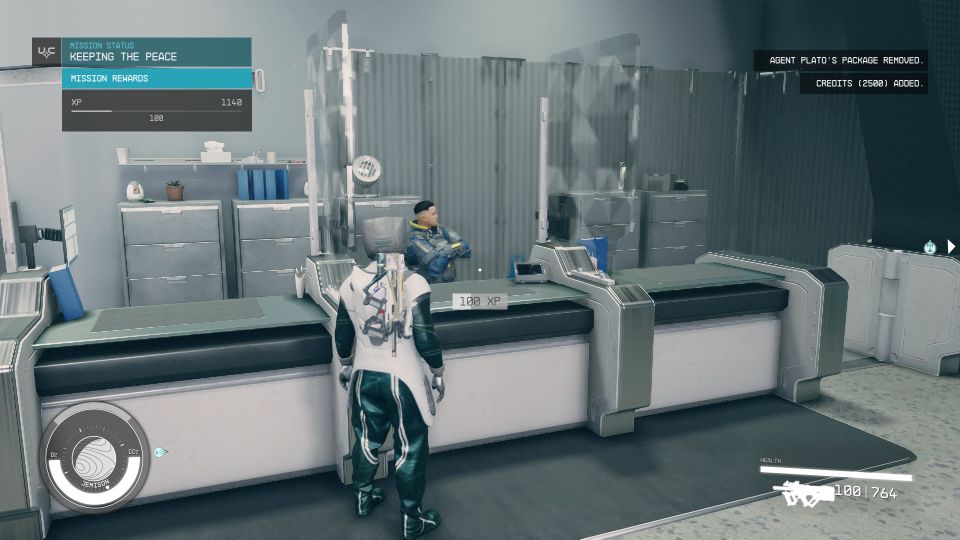 ---
Related posts:
Starfield: Space Frog From Outer Space Walkthrough