Delivering Devils is a United Colonies mission in Starfield.
Your objective is to look for Percival who is in Cydonia.
Here's a walkthrough and guide of Delivering Devils in Starfield.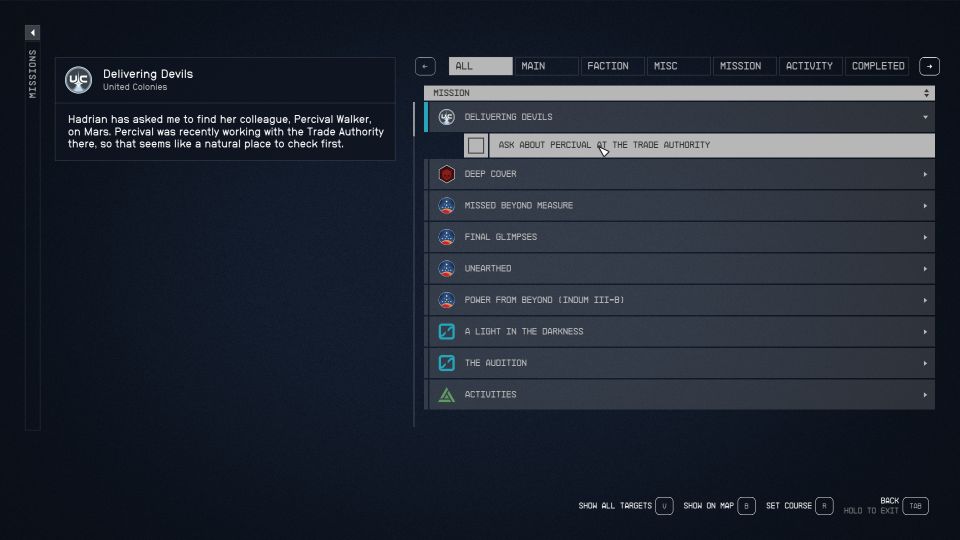 Ask about Percival
Head to the Trade Authority in Cydonia. Talk to Oktai Embayar about Percival. He'll ask you to collect his debt for the Trade Authority.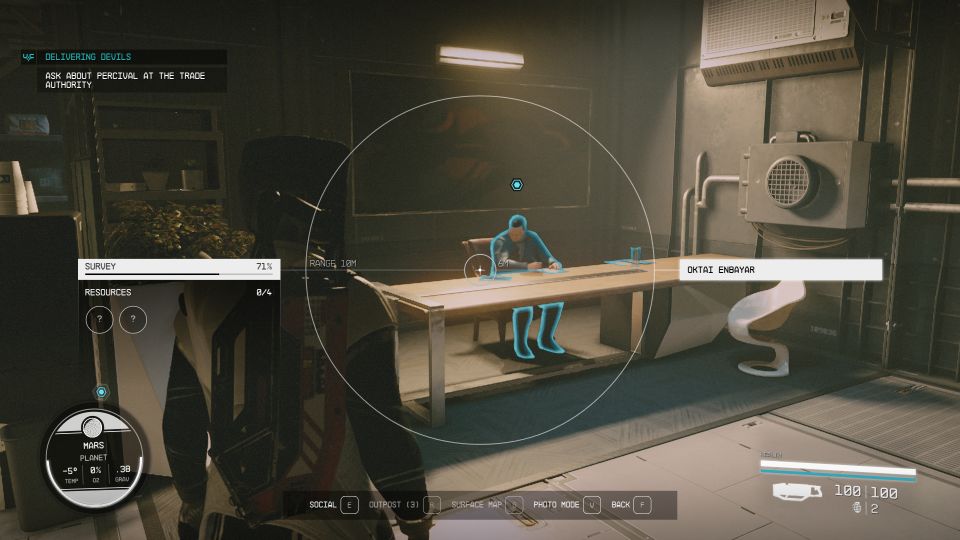 Speak to the miners at the Sixth Circle
Head down to the lowest floor and talk to the miners at the Sixth Circle.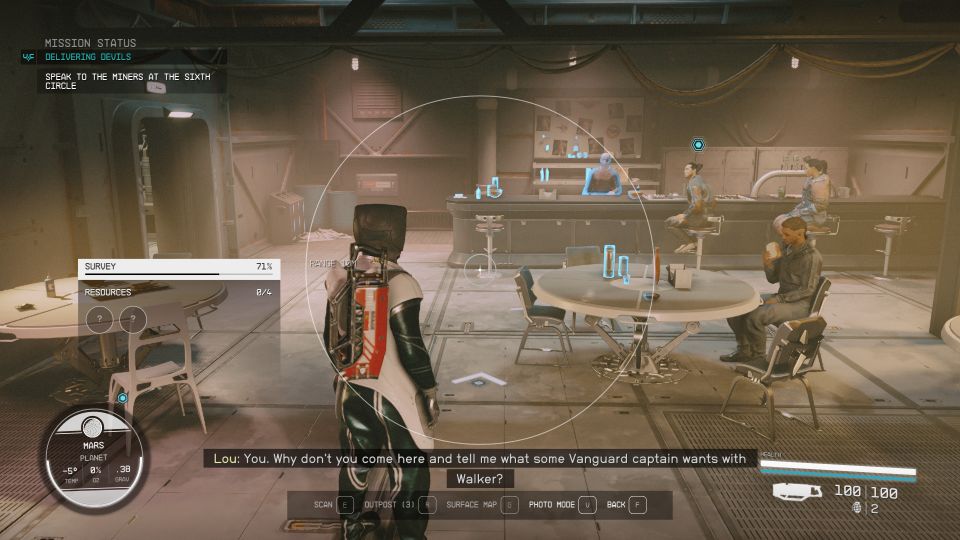 He'll ask you about the Supra Et Ultra motto and the answer is Above and Beyond.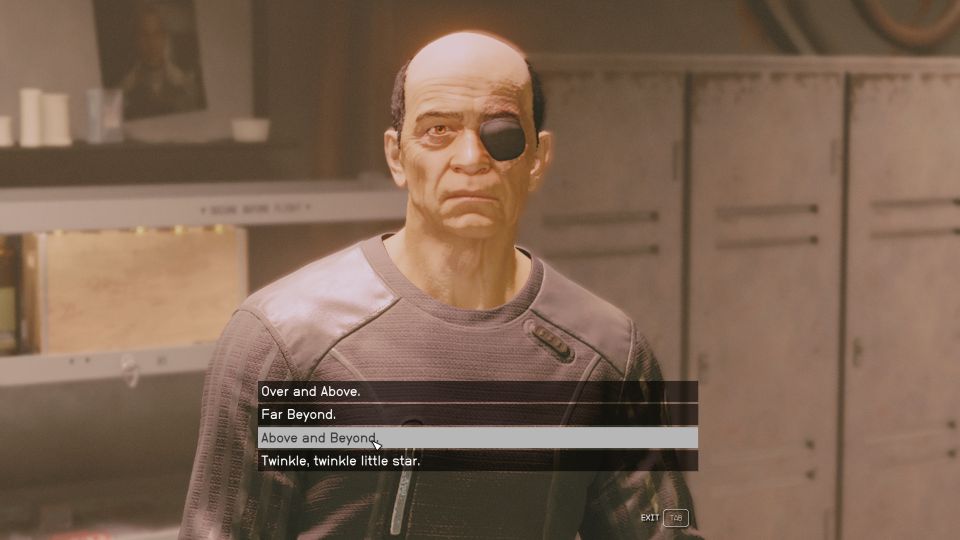 Then, you can either tell the truth about passing or maybe lie if you don't have perfect grades. Either way, it doesn't matter.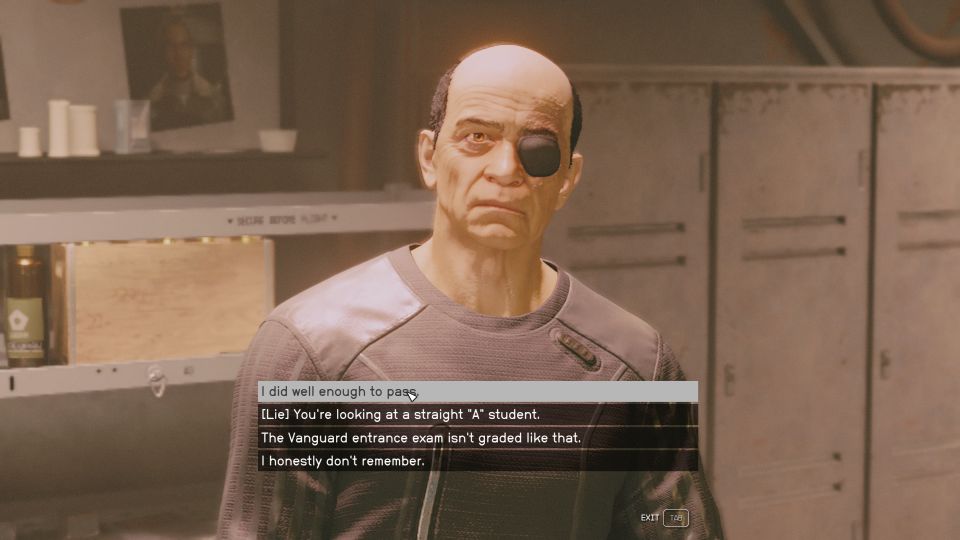 Pay off Percival's debt
The main objective now is to pay off Percival's debt first as the bartender Lou wants that in exchange for information on Percival's whereabouts.
There's an optional objective to talk to Cambridge Cooper who is a patron at the bar. He'll ask you to find Hematite somewhere else to pay off the debt. I didn't use this path.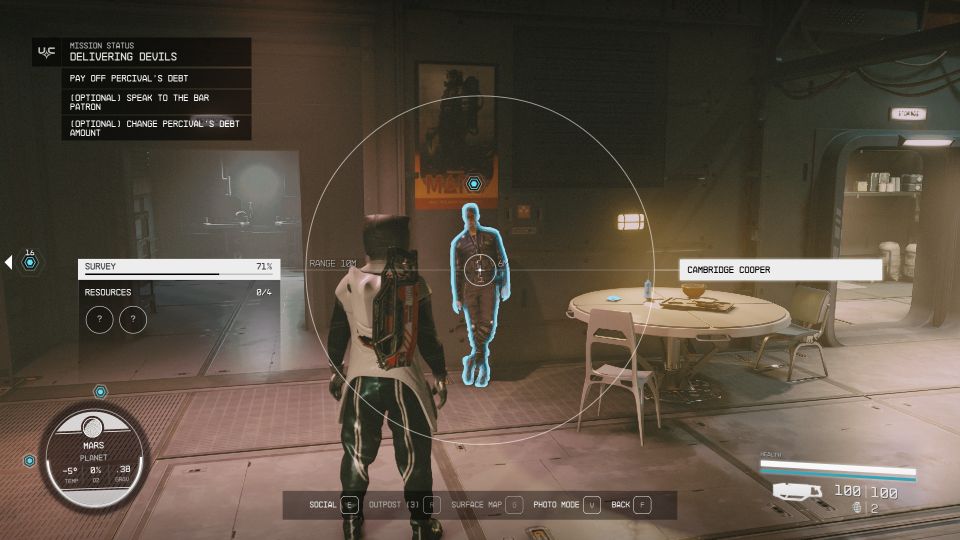 Another way is to pay off the debt of 21867 credits. You can do so if you've done the infinite money glitch.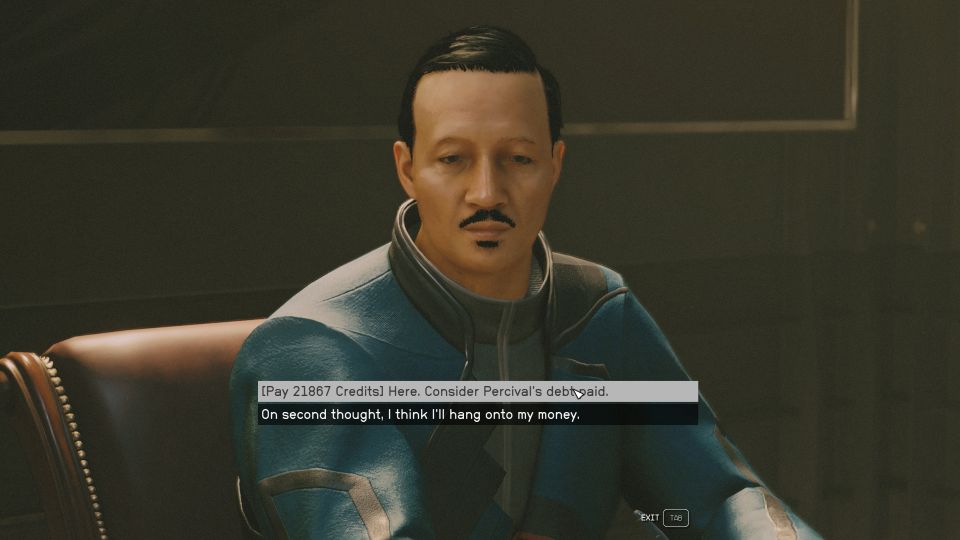 I chose the third option of adjusting the debt but you need a master level lockpicking skill.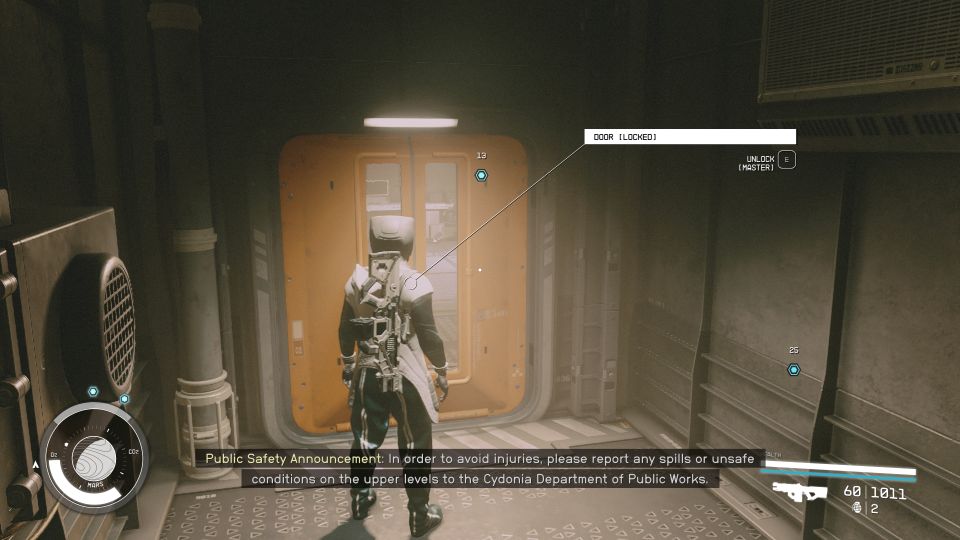 Once you're in, use the accounts computer.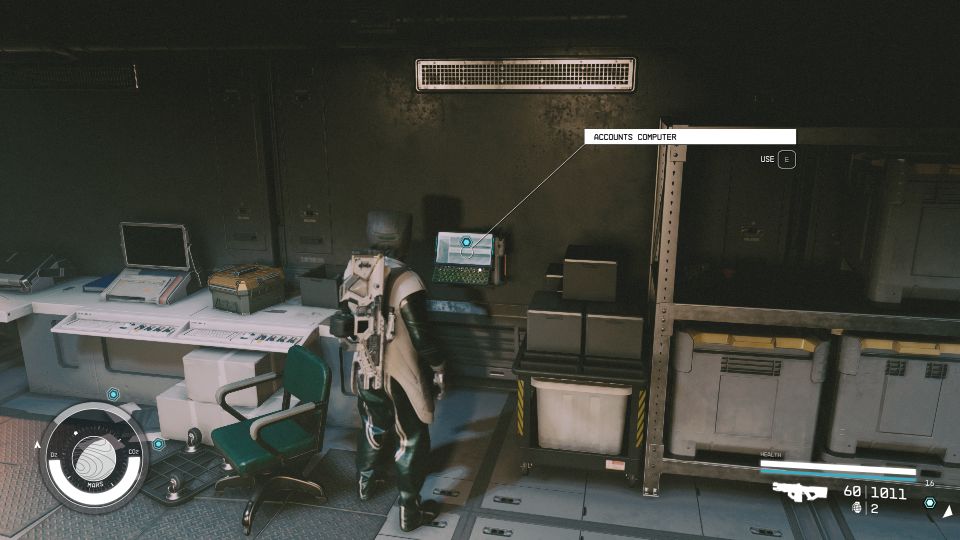 Adjust the balance to 500 credits.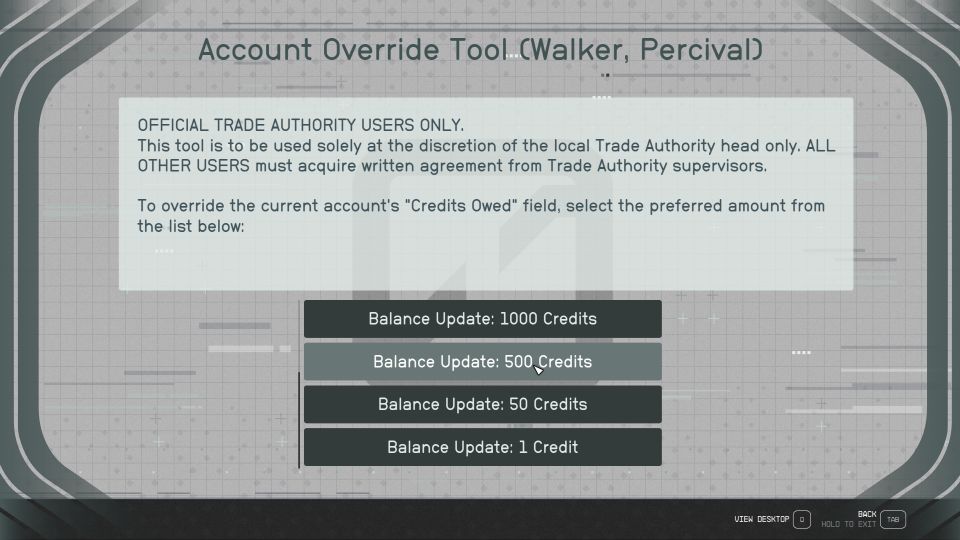 Talk to Lou again to ask for the 500 credits.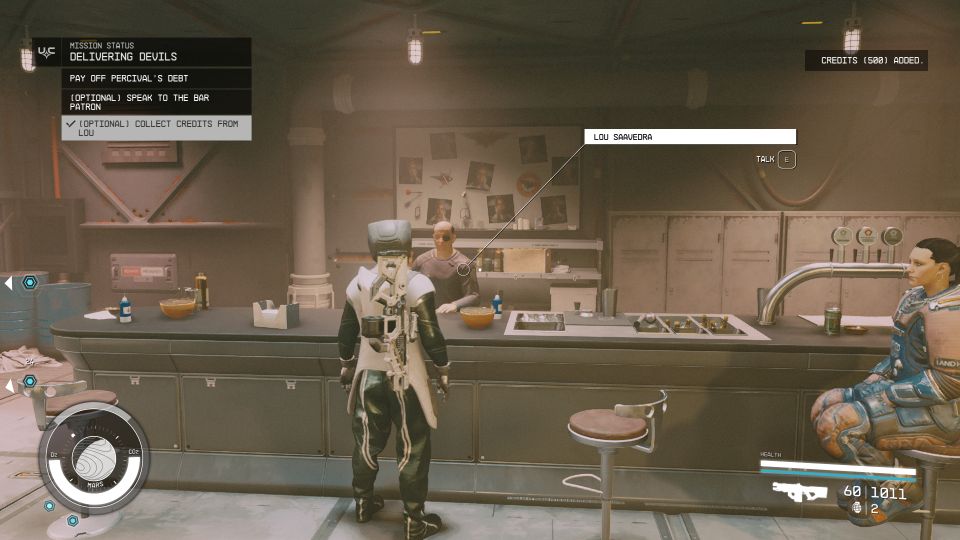 Finally, you can pay the 500 credits for Percival's debt.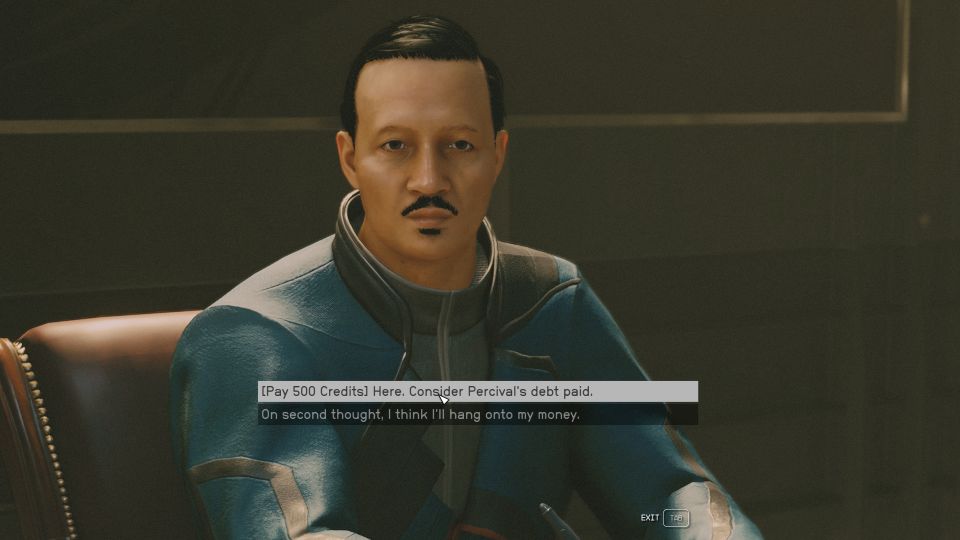 Talk to Lou
Go back to Lou to get information. He'll tell you that Percival is in the old Red Devils HQ.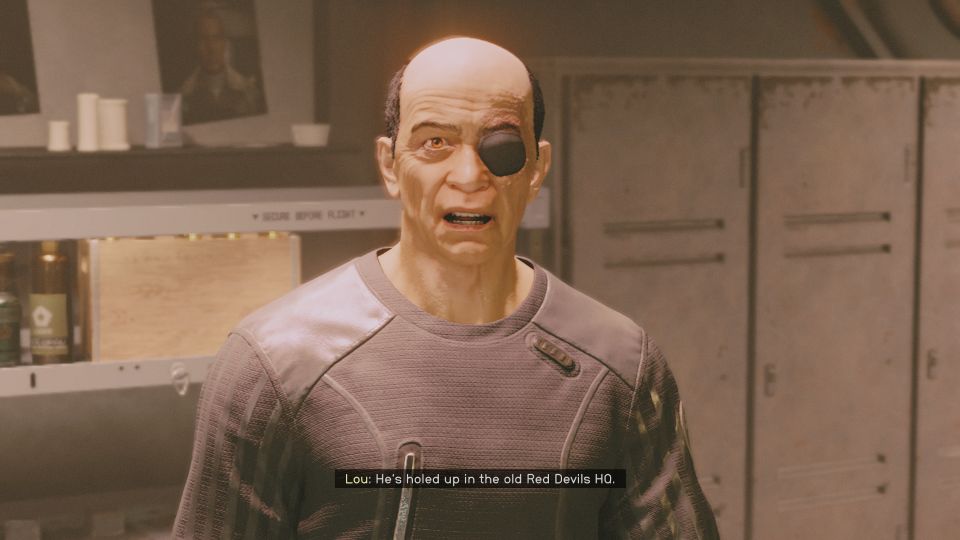 Find Percival
Go outside and look for Percival at the Abandoned Mines. It's about 900+ meters from the Cydonia base.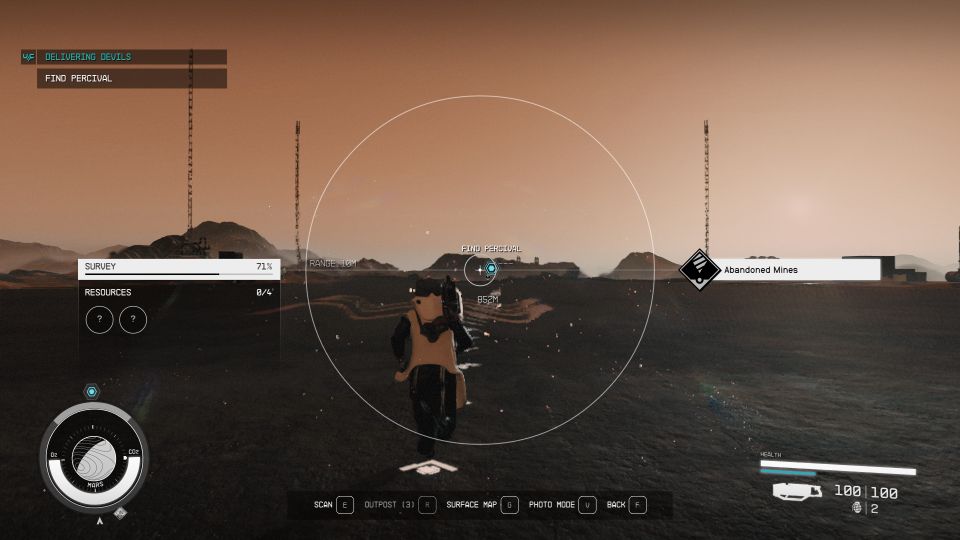 You'll eventually see the building.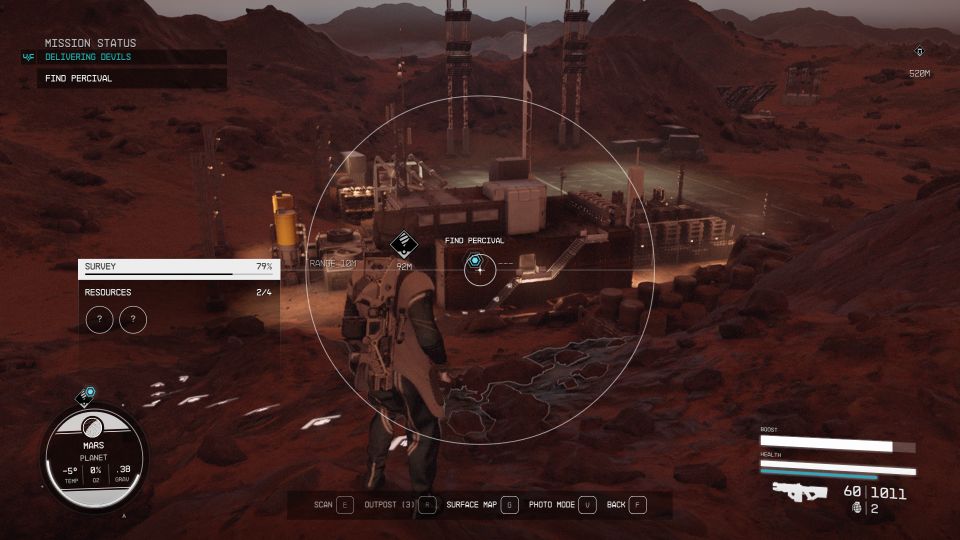 Watch out for the Spacers around the building.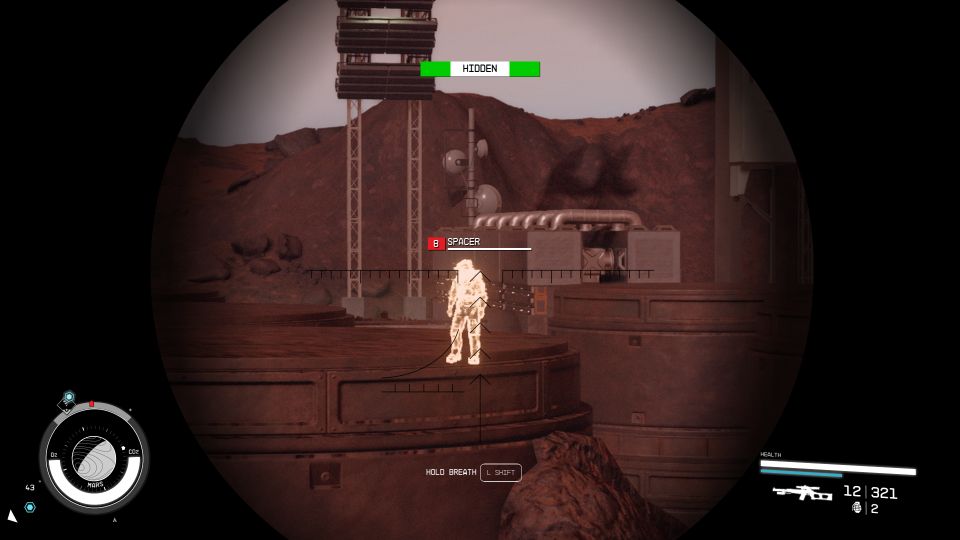 When the area is secure, enter the Abandoned Mines.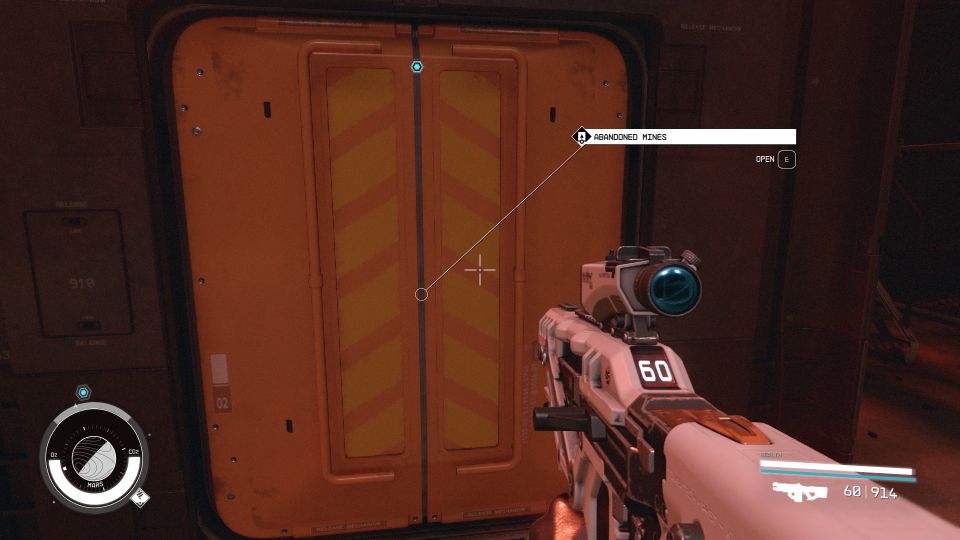 Inside, you'll meet a lot of Spacers all over.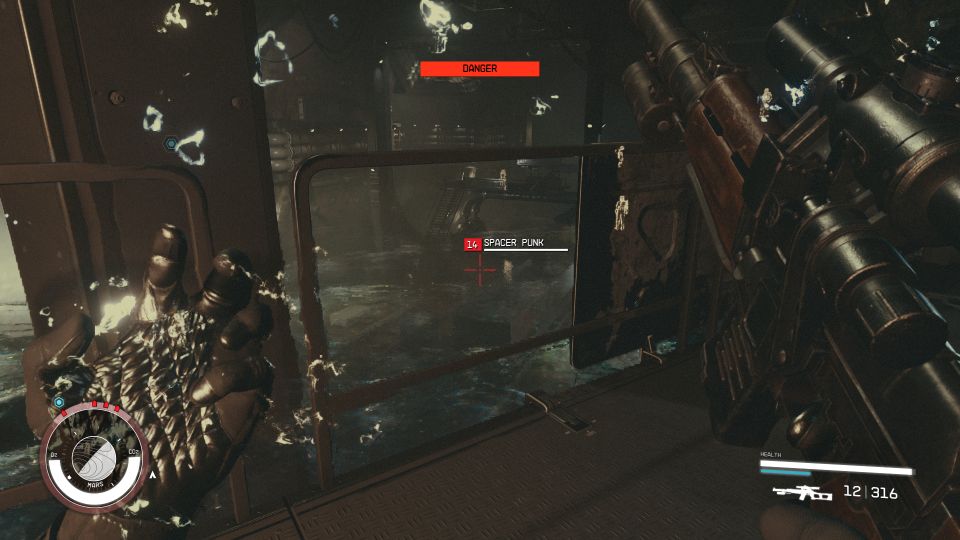 Clear the area.
Continue ahead and more Spacers will be waiting.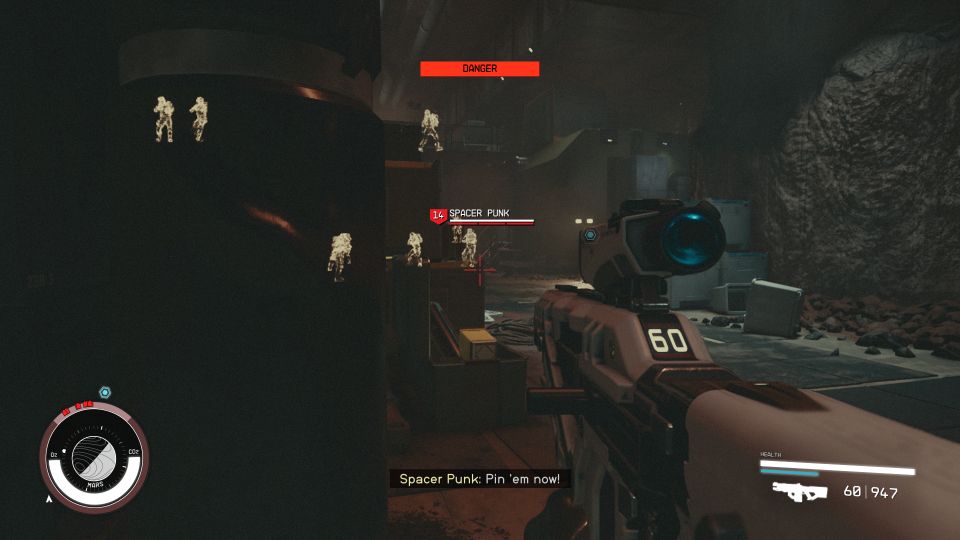 Keep going and you'll pass through an area with Aqueous Hematite.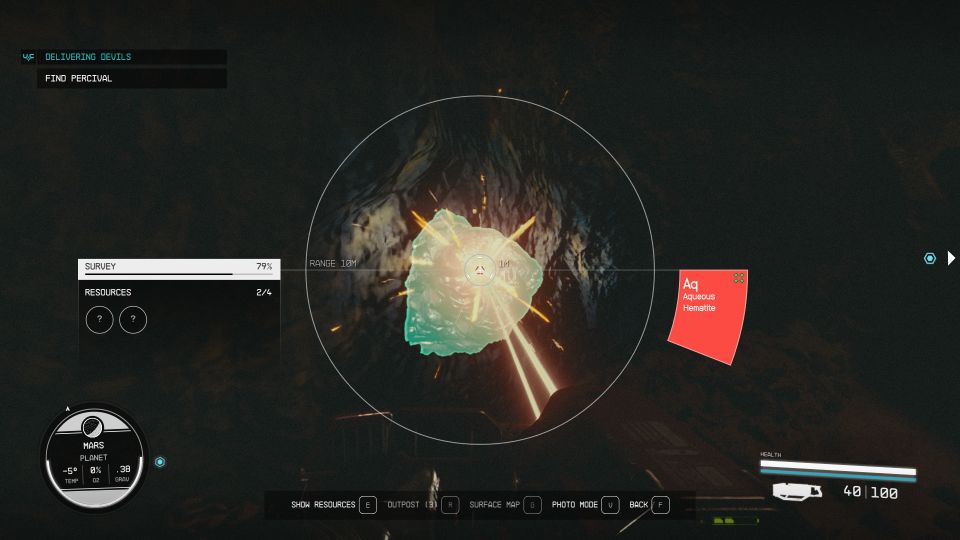 Continue further and you'll see more Spacers.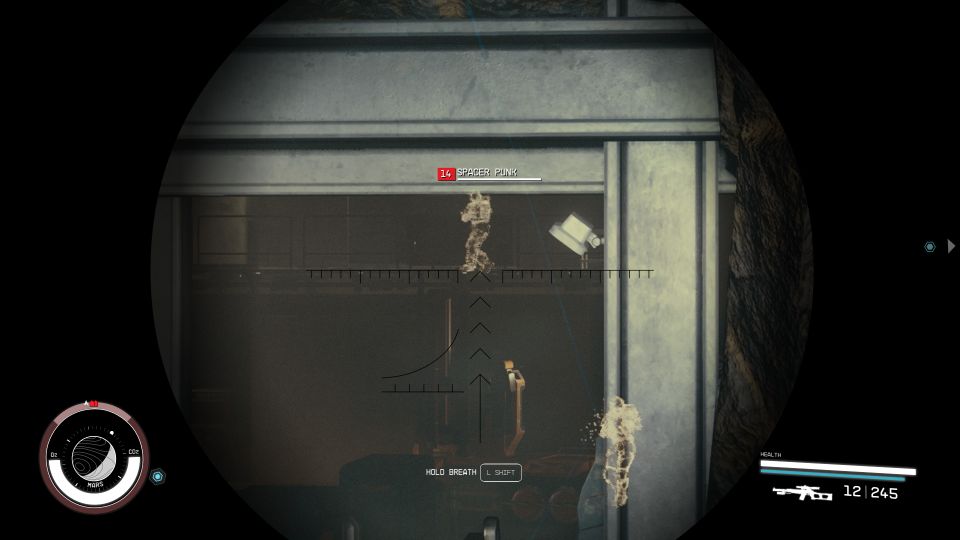 Eventually, you'll reach a door that needs the Drill Waste Room Access Key.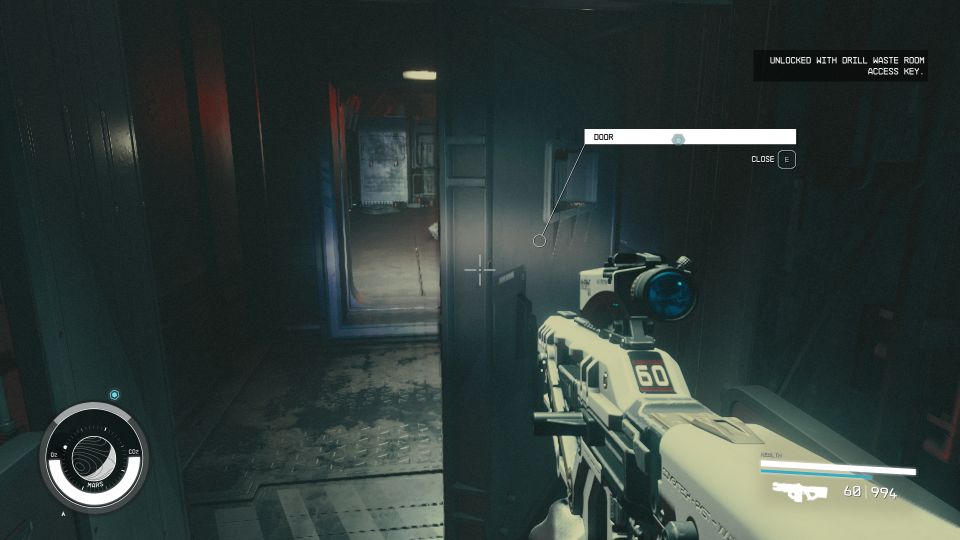 Go on further and there'll be no more enemies here.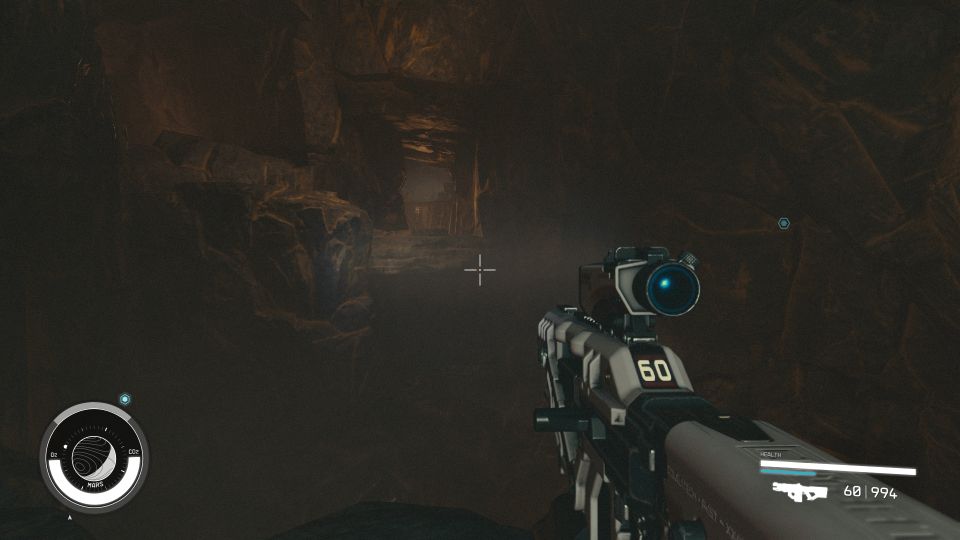 You'll then find Percival alone in front of his lab.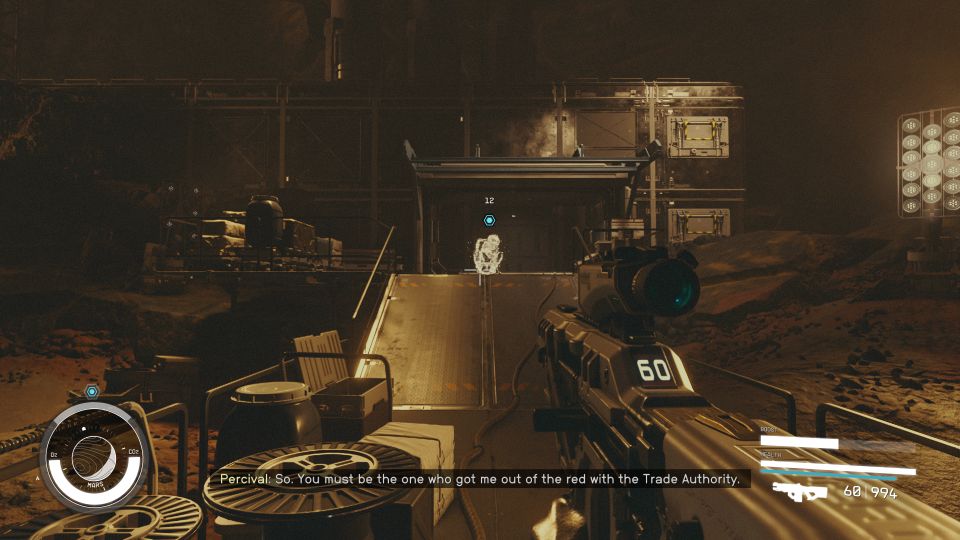 Talk to Percival
Speak to Percival about the Terrormorph tissue sample.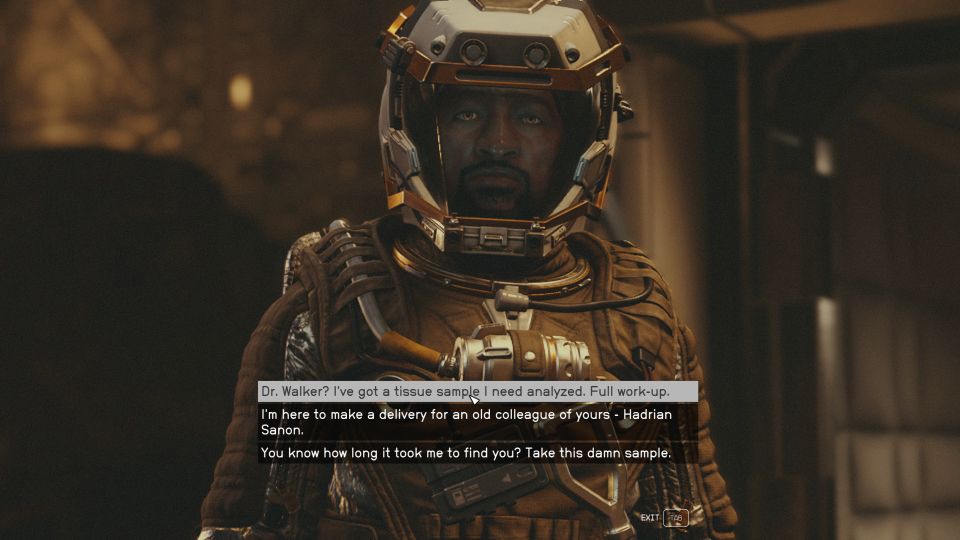 Follow him as he uses the Research Station.
The sample is then found to be similar to the ones found during the Londinion crisis.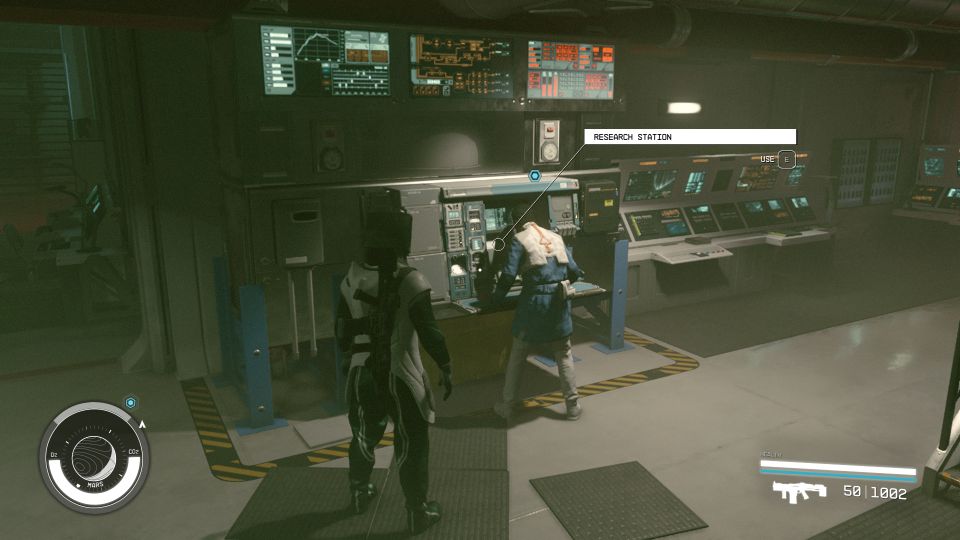 Meet Hadrian at the Sixth Circle
Now, head back to the Sixth Circle to meet Hadrian.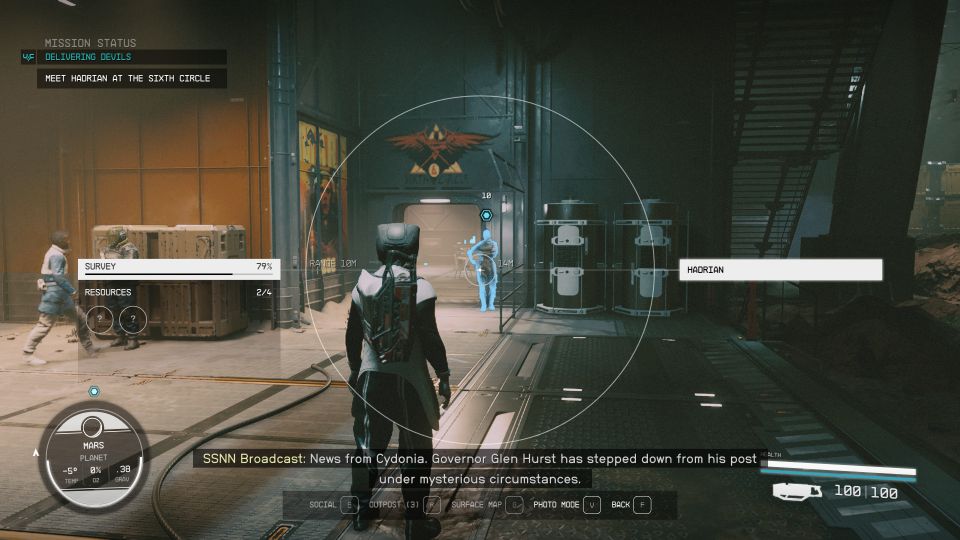 Follow them as they continue their conversation in a back room.
The mission ends here. You'll earn 9300 credits.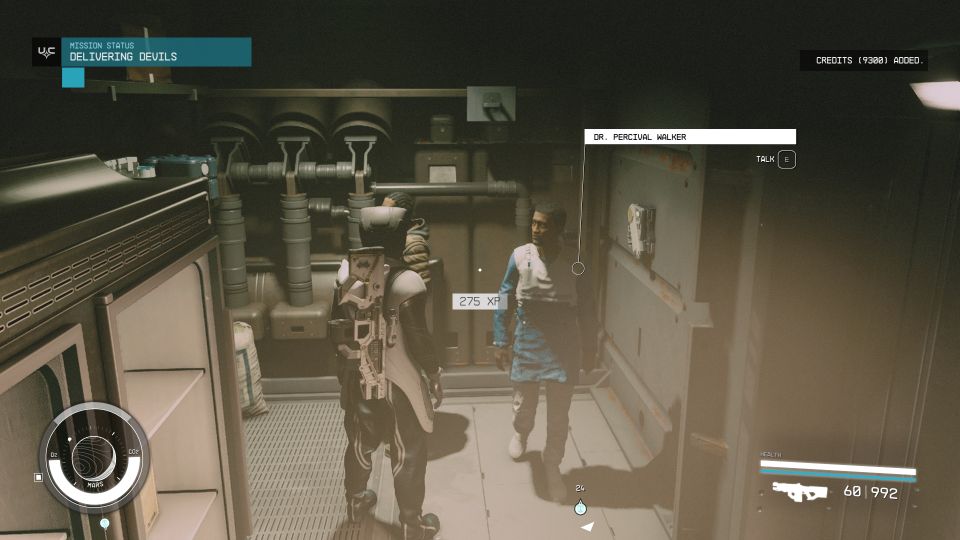 ---
Related posts:
Starfield: Grunt Work Walkthrough & Guide