Tulip bulbs are required in a side quest known as Shopping List in NieR Replicant version 1.22.
Your objective is to buy a few tulip bulbs from the Seafront map.
Here's how you can get tulip bulbs in NieR Replicant.
Where to find tulip bulbs
The easiest way to get tulip bulbs is by buying them.
You'll have to get to the Seafront map which is all the way south from the village.
If you go south from the village via the exit near the market, you'll reach the Southern Plains.
From the Southern Plains, go further south and you'll reach Seafront. Look for this lady in the image below. She runs the grocery store.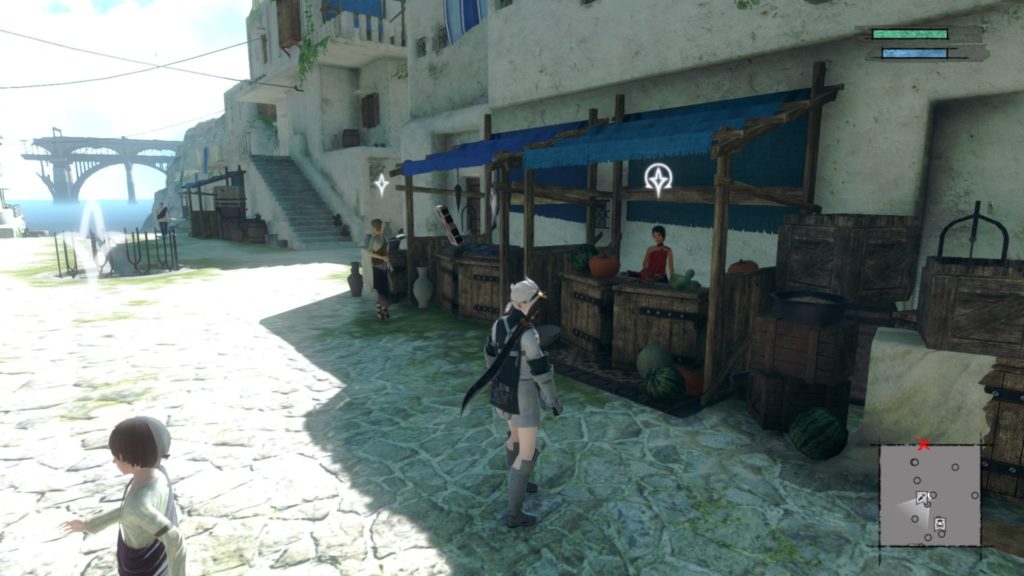 You can buy a tulip bulb for 50 gold each.
While you're here, you may want to buy 3 Bounty Fertilizer which is required for the subsequent quest. The fertilizer is at the item shop.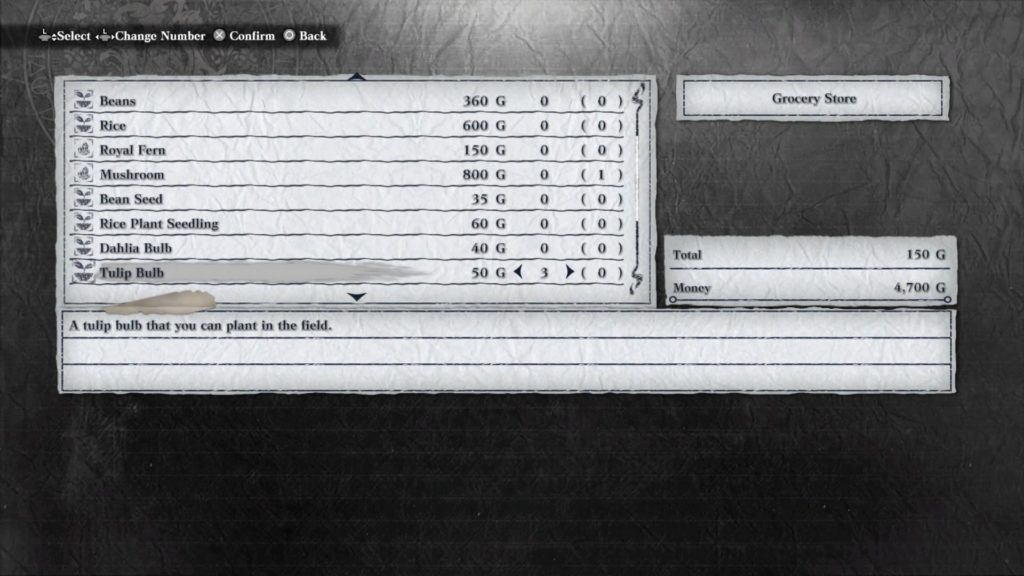 Return to the lady to complete the quest. You'll earn 500 gold.
She'll then give you another errand, i.e. to get 3 Bounty Fertilizer, in the quest A Return To Shopping.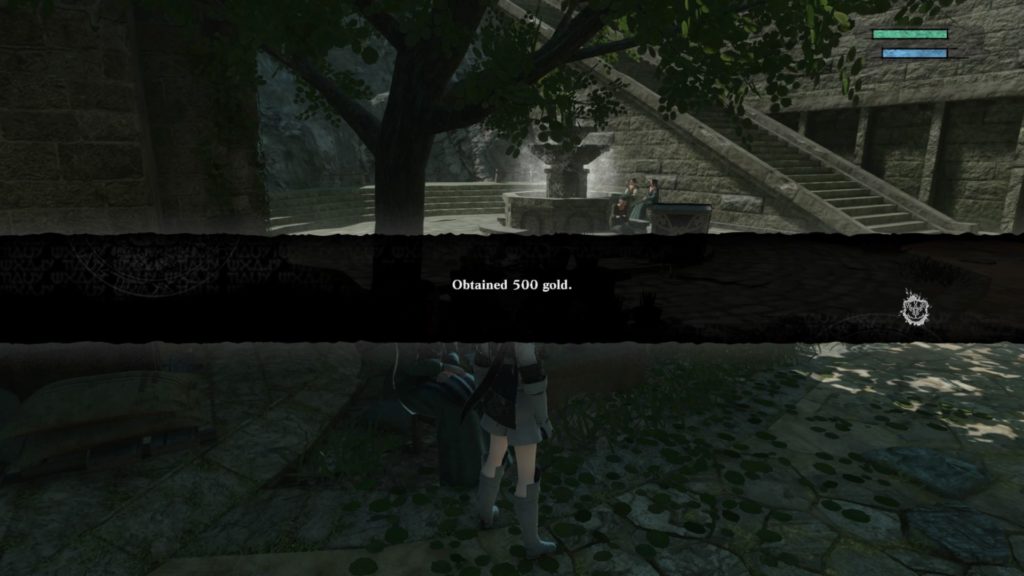 ---
Related posts:
NieR Replicant 1.22: The Gatekeeper's Errand Walkthrough
NieR Replicant 1.22: How To Easily Defeat The Wild Boar And Use It