The Runaway Son is a side quest available in the village in NieR Replicant 1.22.
Your objective is to help a man find his son who has fled somewhere.
Here's a walkthrough and the location of The Runaway Son in NieR Replicant.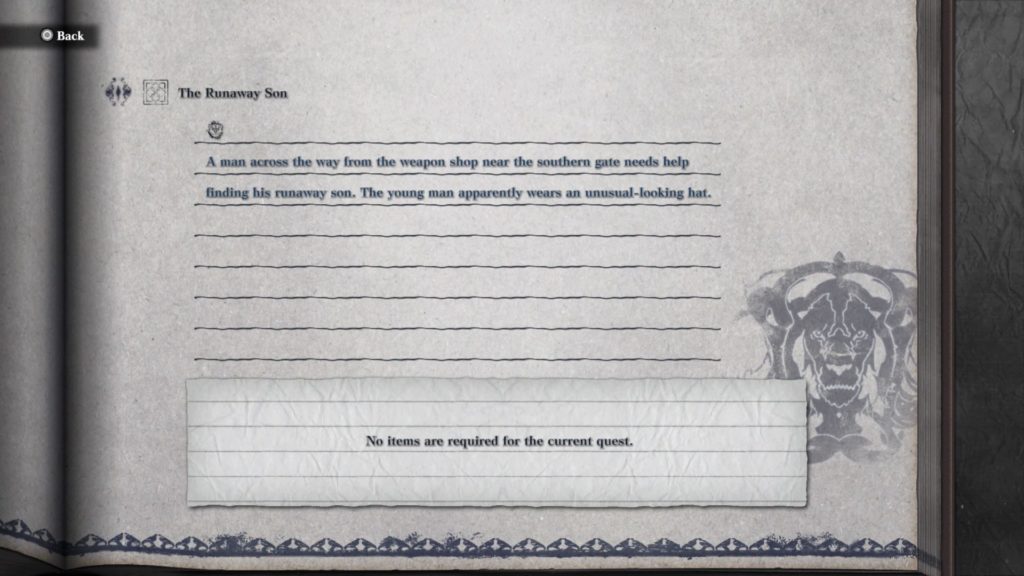 First location of the runaway son
The first location of the runaway son is in Seafront. From your village, just go south all the way and you'll reach a town known as Seafront.
The son is located near the fountain and post office, as shown in the map below marked by the player location.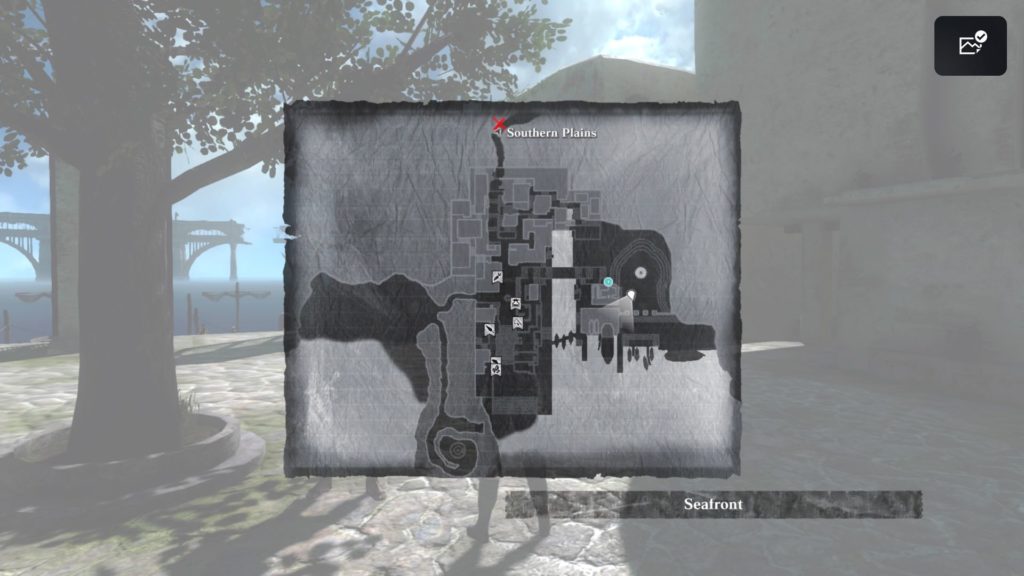 Talk to him and he'll ask for a favor. He'll need 5 mutton and 3 goat meat.
You'll be able to get mutton from sheep that are in the Northern Plains. Goat meat can be obtained from goats that are located east of the village.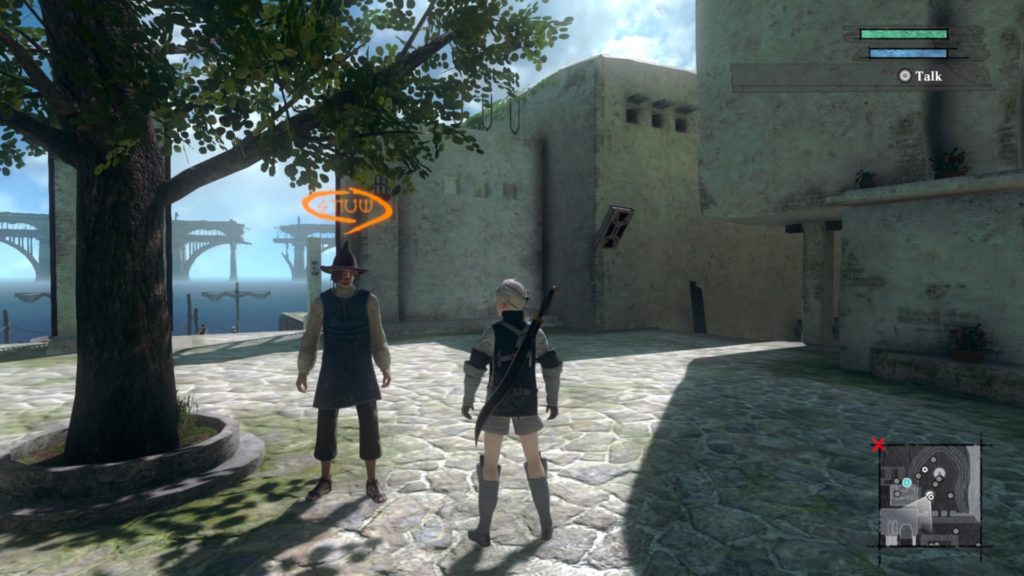 Head to the tavern
After getting the goat meat and mutton, head to the tavern in Seafront.
The owner will then ask you what you meant by the runaway son, and you'll realize that you have been duped.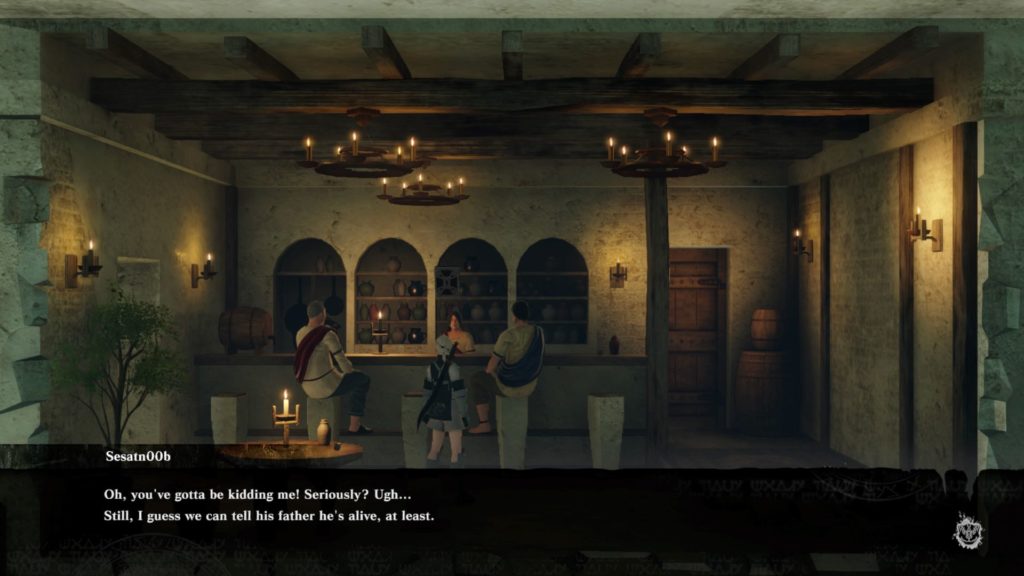 Return to the quest giver
Head back to the father in the village to inform him that his son fled again.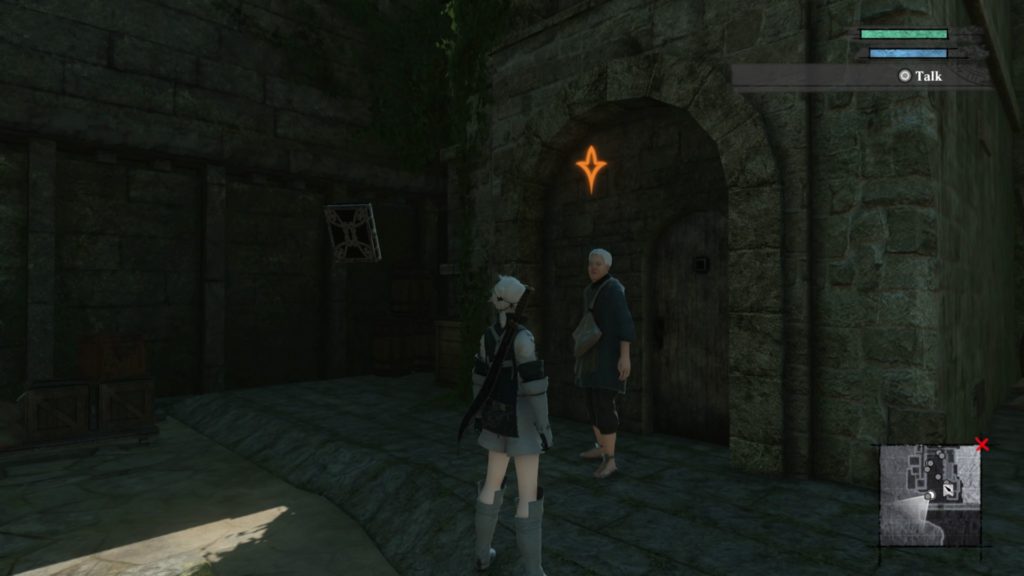 Second location of the runaway son
The second location is in Facade. Facade is located in the desert area.
To reach the desert area, you have to go east of the village and then choose the right-side route.
Once you're inside the city known as Facade, look to your right. You will see two masked men talking.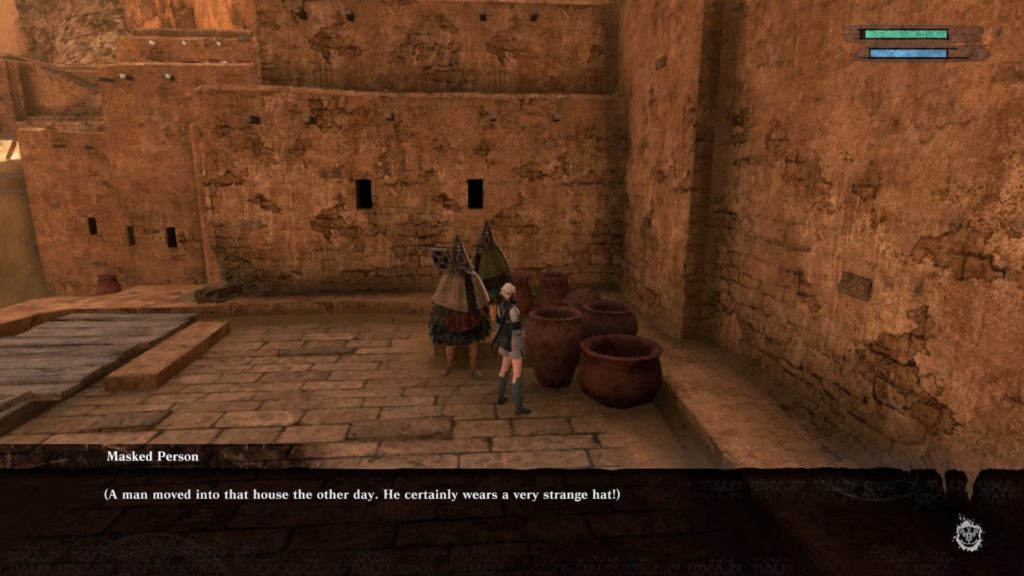 Just beside the two men, there's a door with an arrow. Interact with it and the son will appear.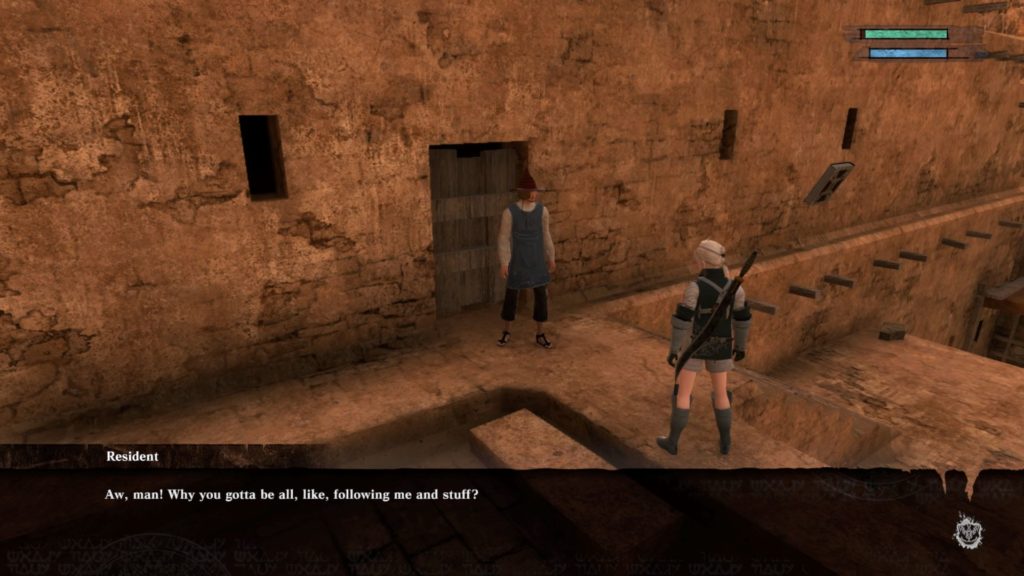 Chase after the son
Now, head out of Facade and you'll see the son running. Just chase him all the way.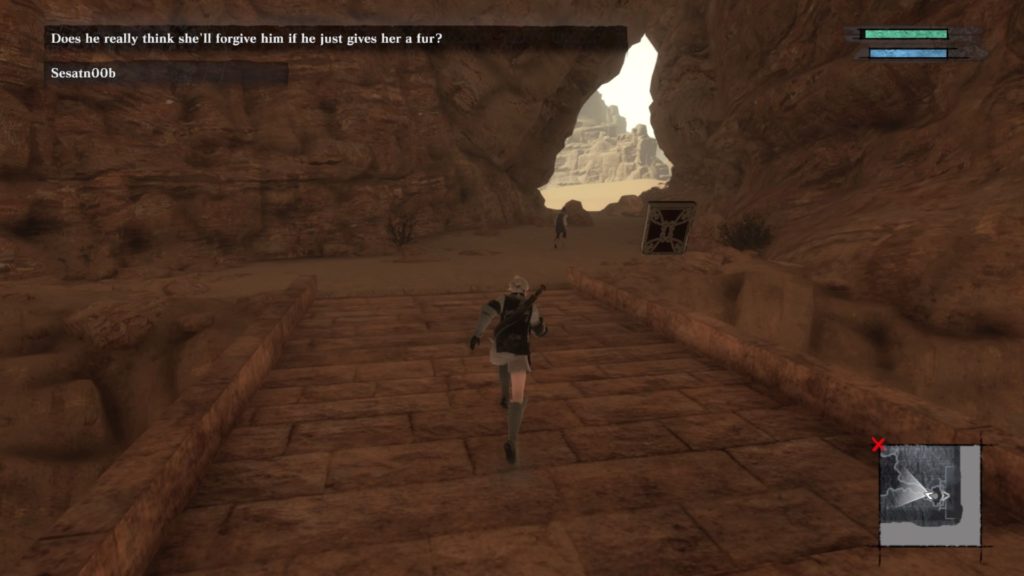 He'll eventually stop near the exit of the desert.
However, you'll need to defeat a pack of wolves first.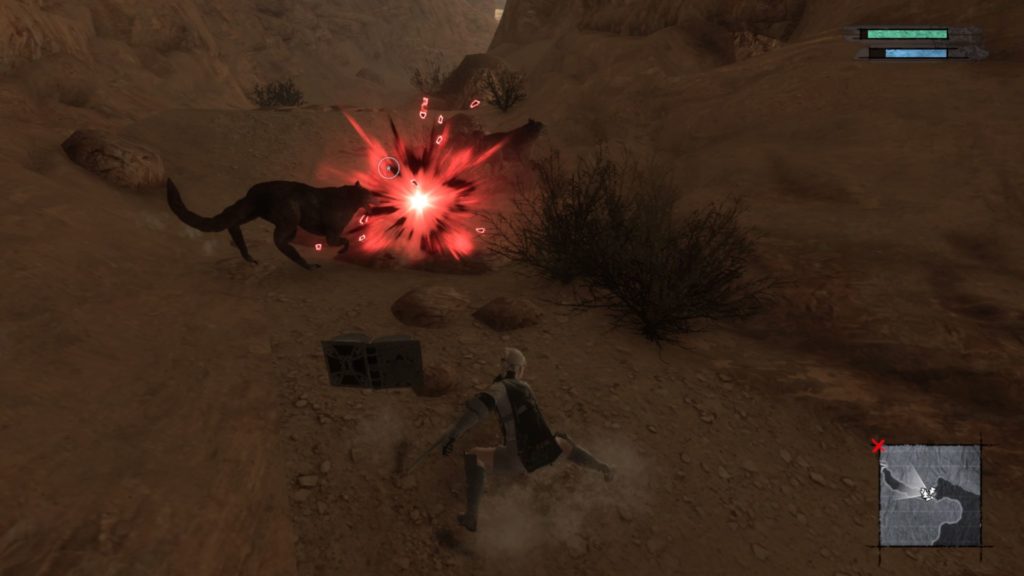 Return to the quest giver
Head back to the village to look for the quest giver.
He'll be missing. Read the note on his door and you'll realize that he ran away too.
Apparently the guy was a swindler and his son was only trying to escape the sinful life. There are no quest rewards.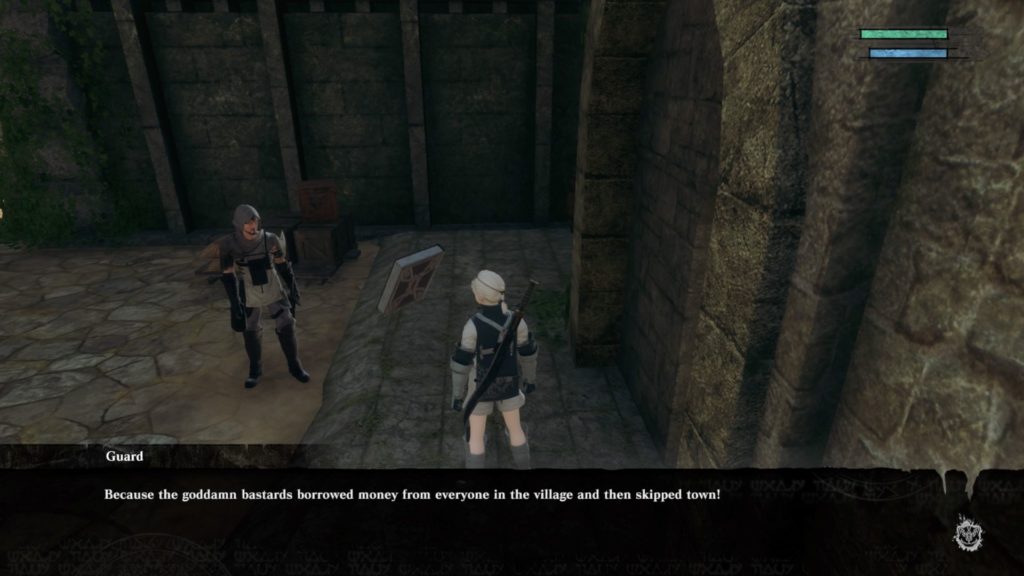 ---
Related posts:
NieR Replicant 1.22: Letter To A Lover Quest Walkthrough