Letter to a Lover is a side quest in Seafront in NieR Replicant version 1.22.
Your objective is to pass a love letter to a woman in The Aerie.
Here's a walkthrough of Letter to a Lover in NieR Replicant.
To begin the quest, talk to a man near the Seafront plaza fountain.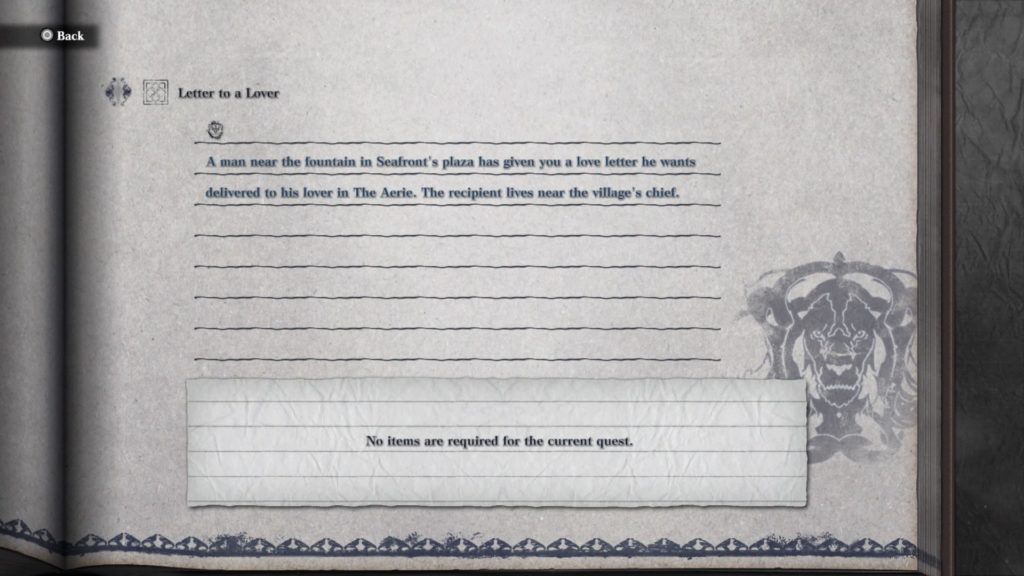 Head to The Aerie
Now, head to The Aerie to find the lady. Her house is near the chief's house.
If you're coming from the entrance, just go all the way straight to the platform on the other side of the mountain.
You'll see a tall ladder on your right. Use it to go up.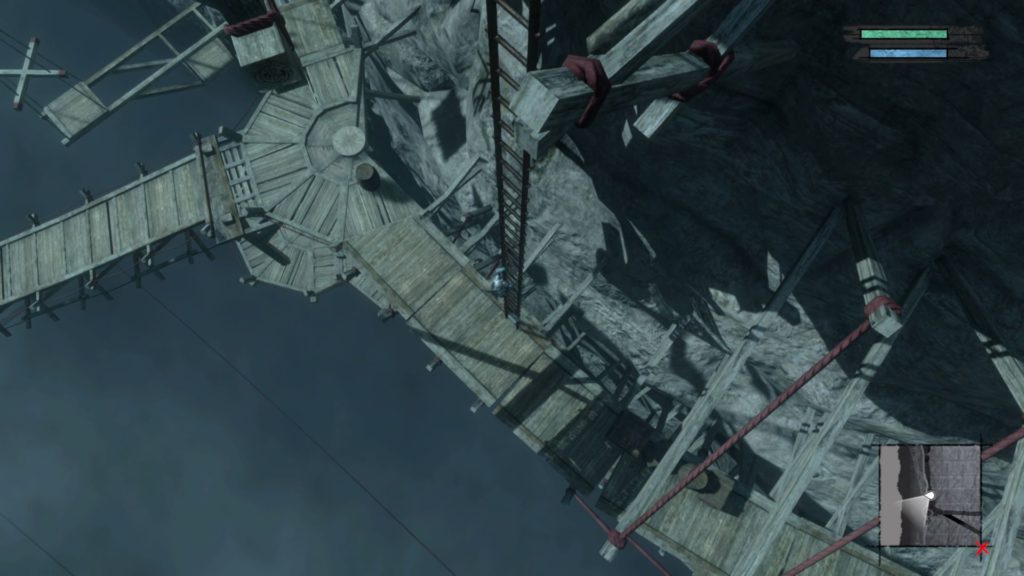 Then, follow the bridge to the chief's house. Instead of going right to the chief's house, go to the left instead.
You will see an arrow at one of the houses. Interact with it. Nobody will be home.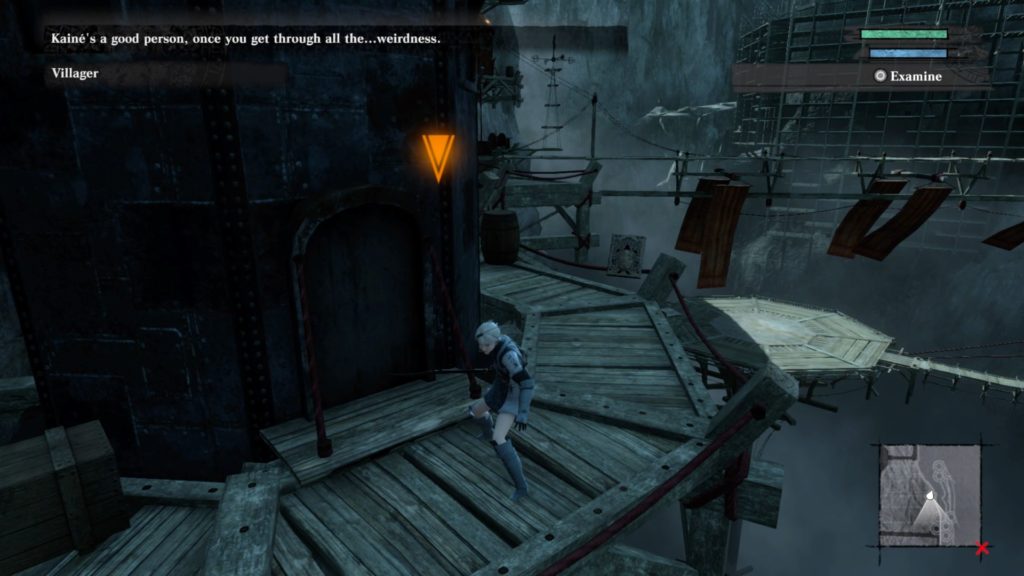 Defeat the Shade
Now, return to the entrance. On the way back, you'll be blocked by a big Shade.
Defeat the Shade and you'll find Freesia. Pick up the Freesia.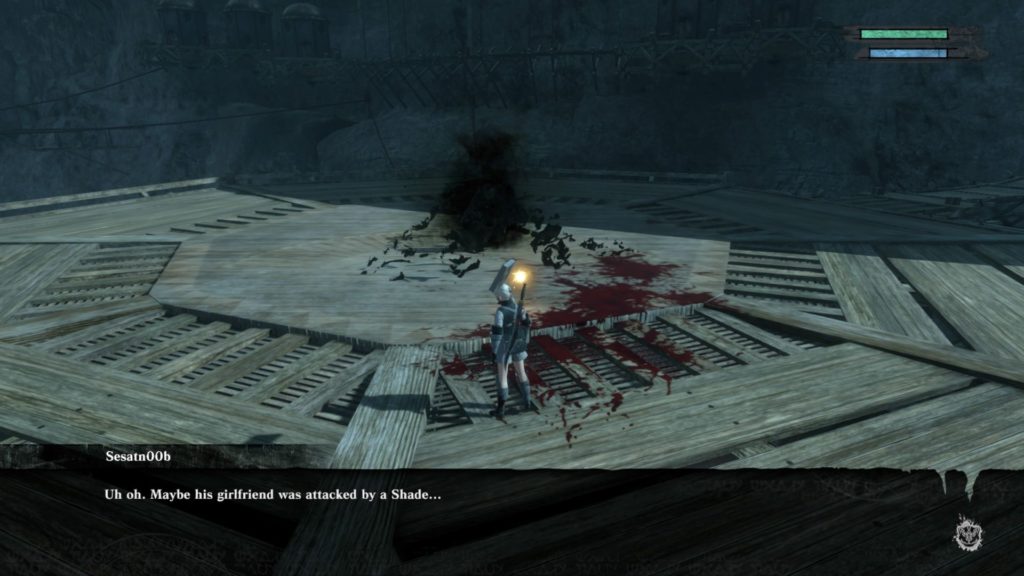 Return to the man
Get back to the man at the fountain in Seafront and hand over the Freesia.
You'll earn 3,000 gold.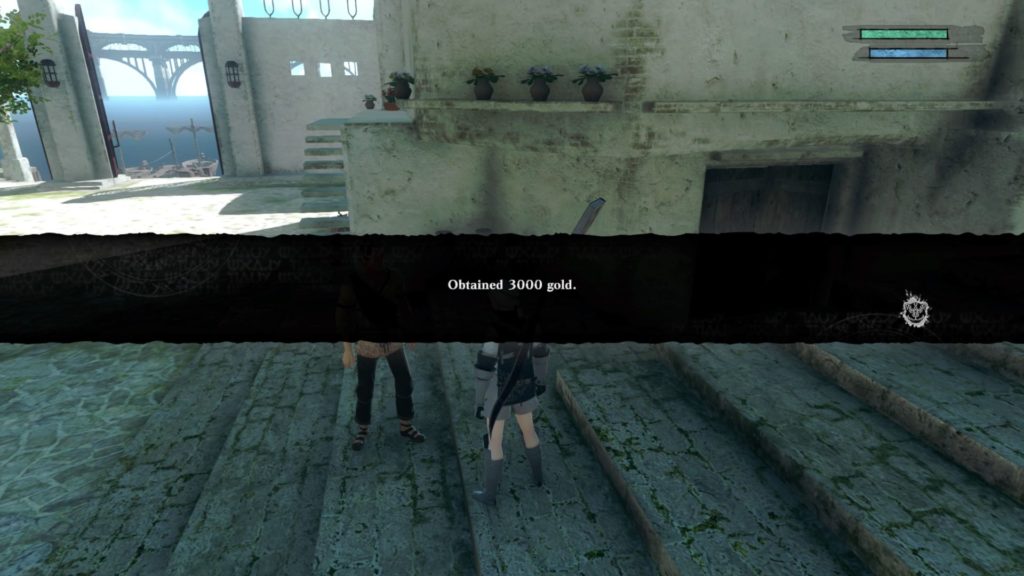 ---
Related posts:
NieR Replicant: Barren Temple Room Puzzle Walkthrough
NieR Replicant: Find The Mother In The Junk Heap Walkthrough