The Lost Eggs is a side quest in your village in NieR Replicant version 1.22.
To begin the quest, talk to the villager inside the market area of your village.
Here's how you can find the chicken egg in The Lost Egg in NieR Replicant.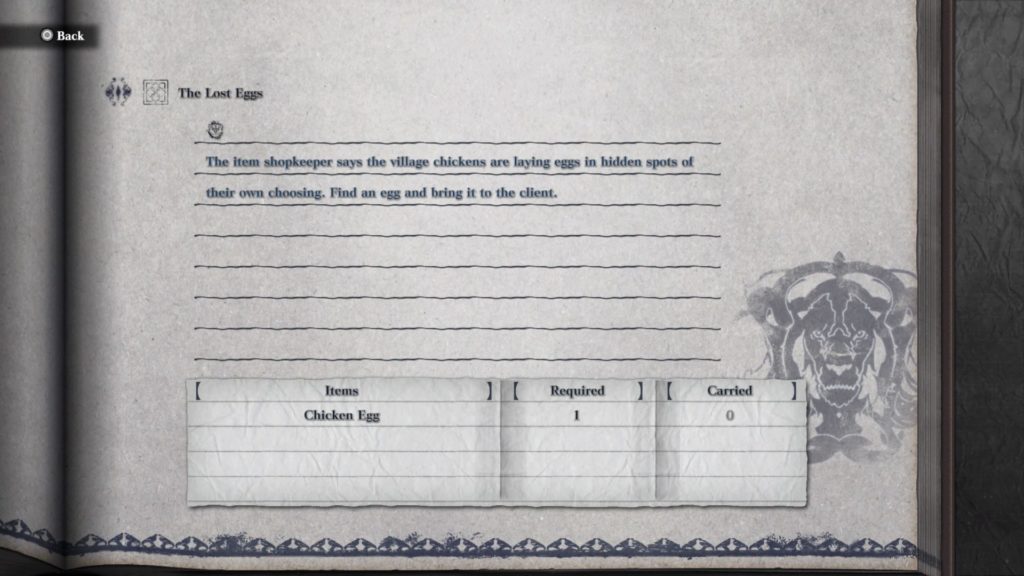 Where to find the chicken egg
You'll be able to get clues from around the market. The boy in the market will tell you that the chicken keeps the egg in the shadows.
The guy outside the market will say that they love to lay their eggs in high places. You'll then be told to check the fountain.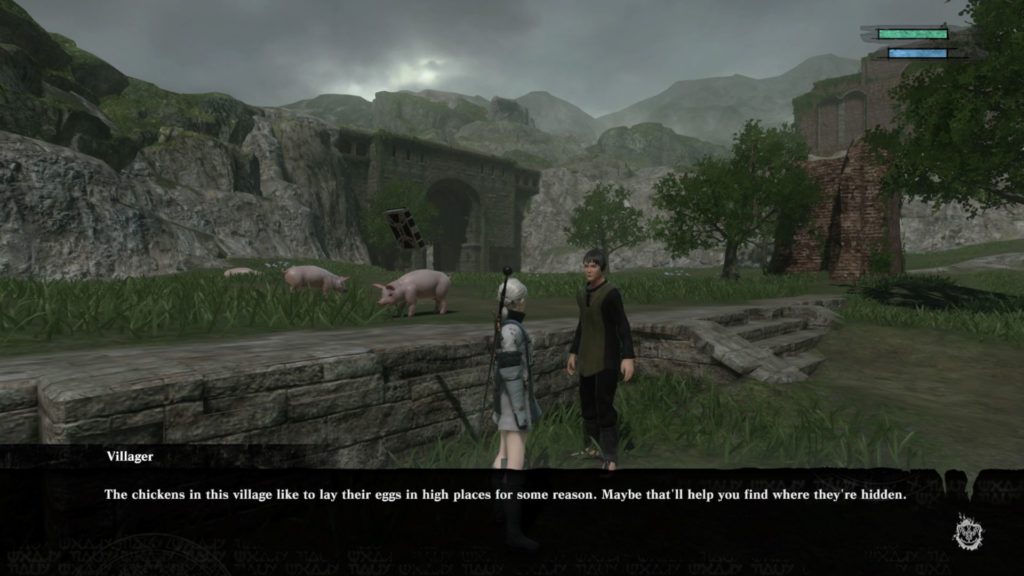 Head to the fountain at the middle of the village, near the library.
Look for the shadowy area formed by the pillars.
The arrow will appear once you're standing on the right spot as shown in the image below. That's where the chicken egg is.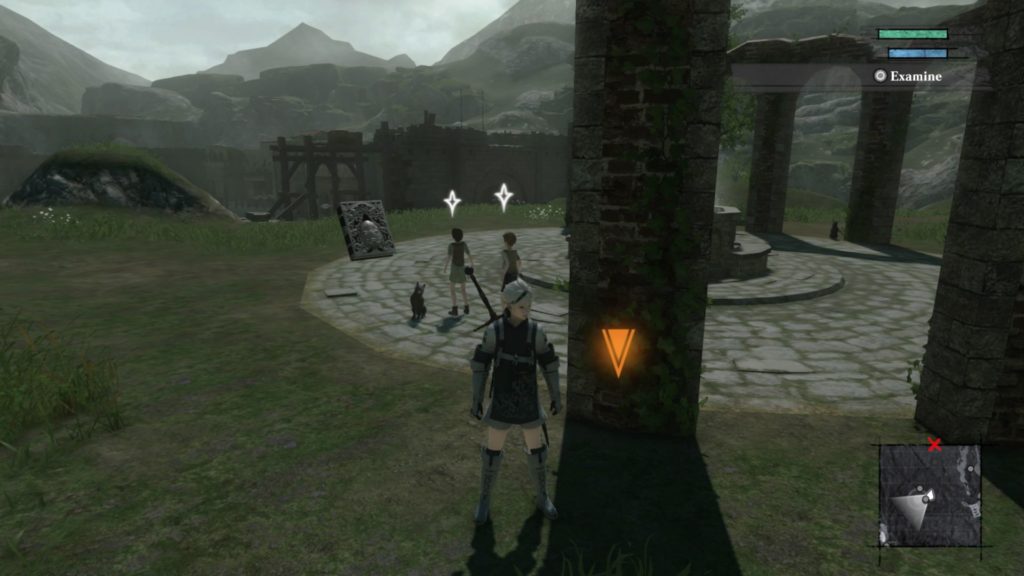 Return to the trader to complete the quest. You'll gain a health salve.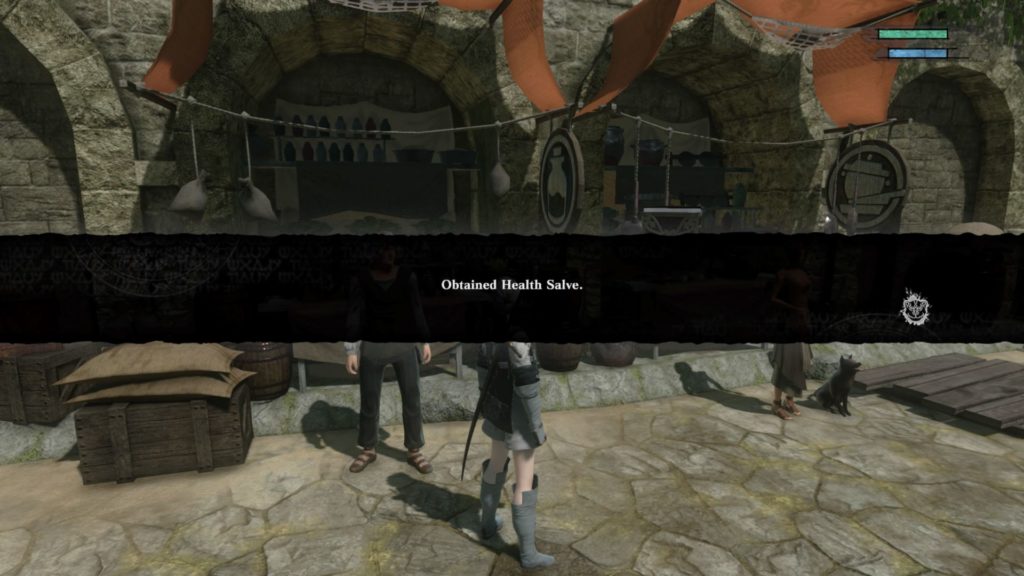 ---
Related posts:
NieR Replicant 1.22: Book Smarts Walkthrough & Guide