Book Smarts is one of the earliest side quests in NieR Replicant version 1.22.
Your objective is to help a villager sort out some books at the library.
Here's a walkthrough & guide of Book Smarts in NieR Replicant.
To begin the quest, talk to the lady at the upper floor of the library in your village. This quest is available after you've met Gremoire Weiss.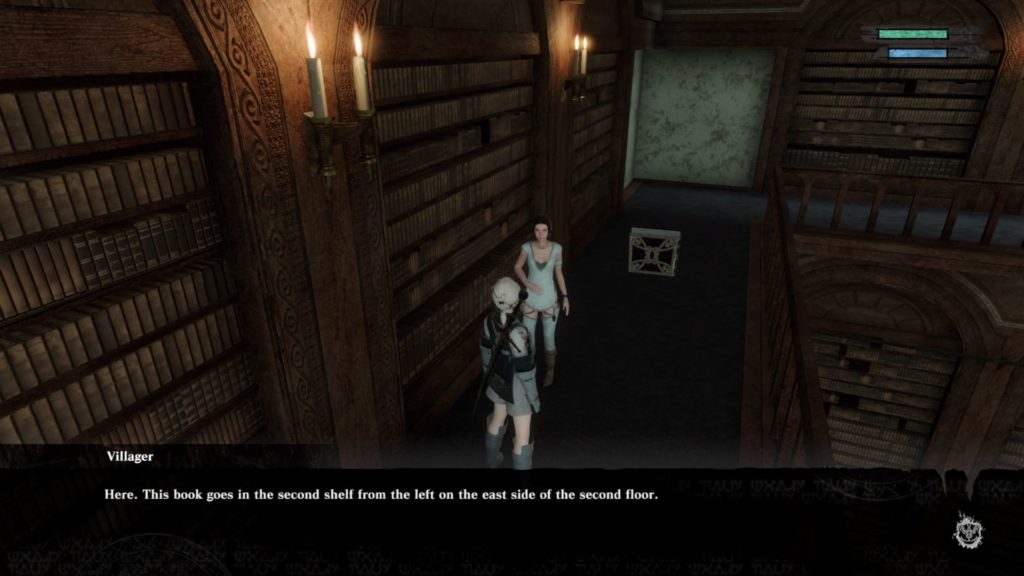 You will be asked to organize some books.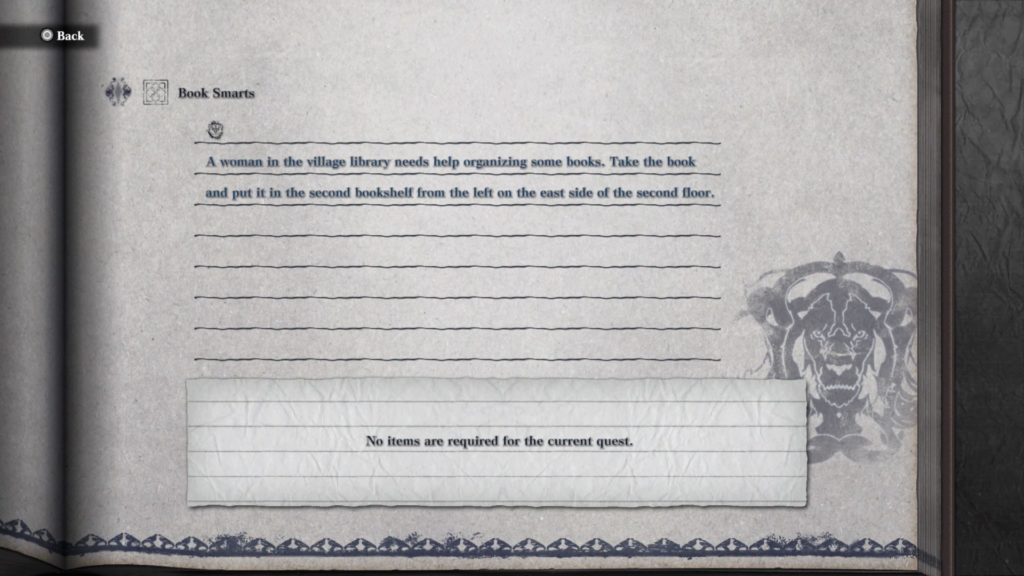 First book
For the first book, the location is upstairs. If Popola's room is on the right, this is on the left side instead.
Just place the book back.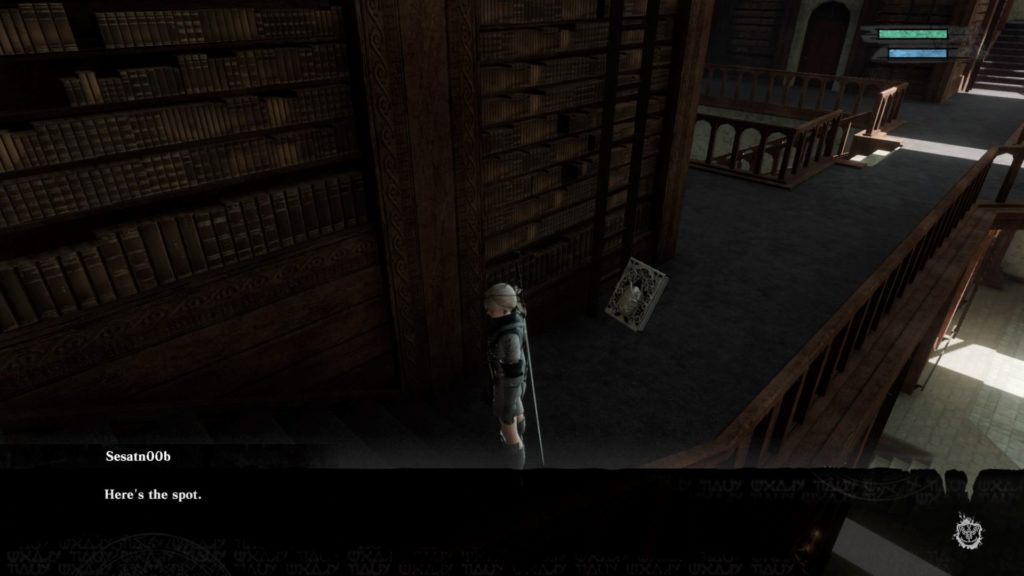 Second book
For the second book, it's near the entrance of the library.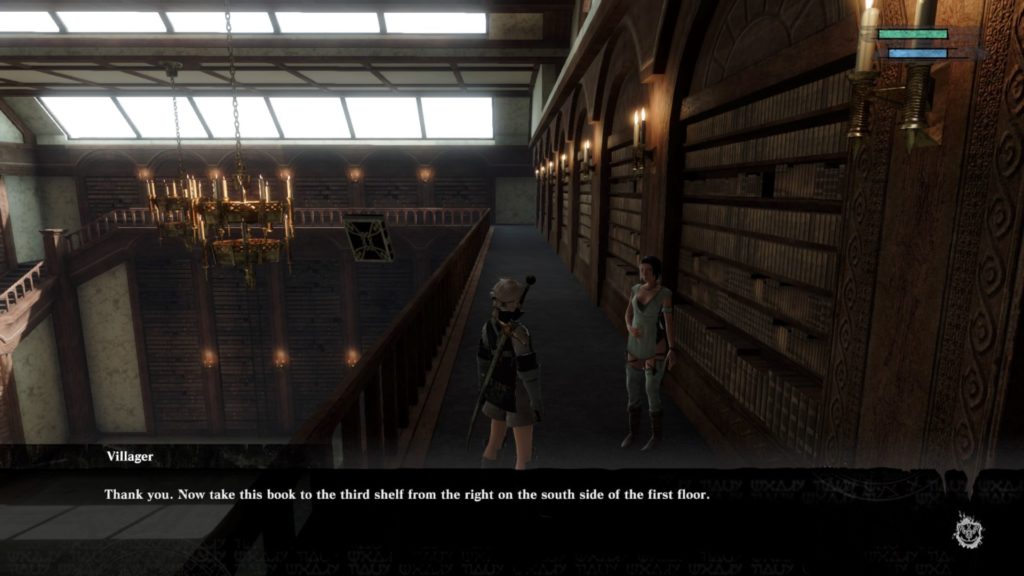 If you're just entering the library, go to the right side. You'll see two kids talking nearby. Place the book here (image below).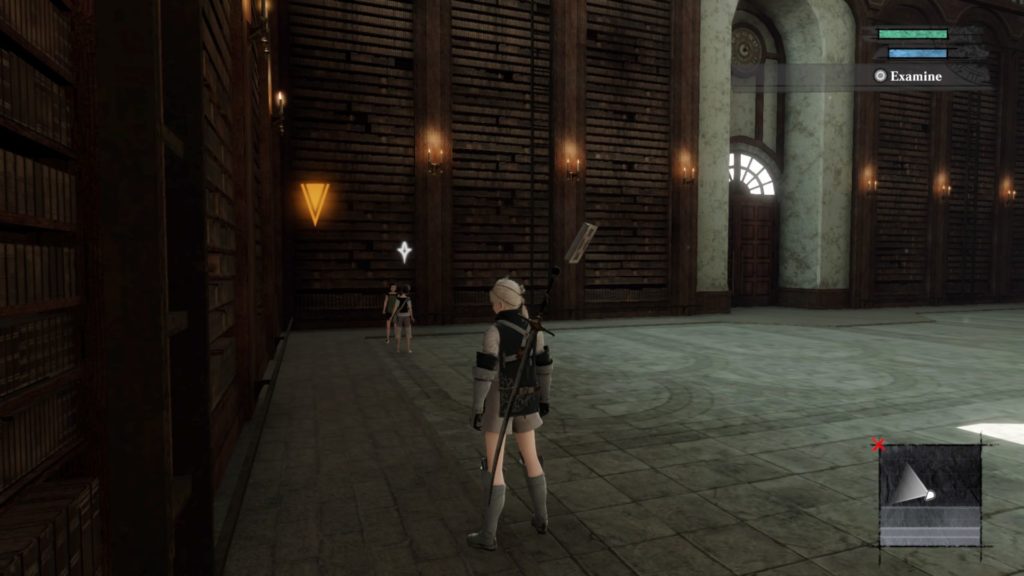 Head back to the villager to complete the quest. You'll earn 500 gold.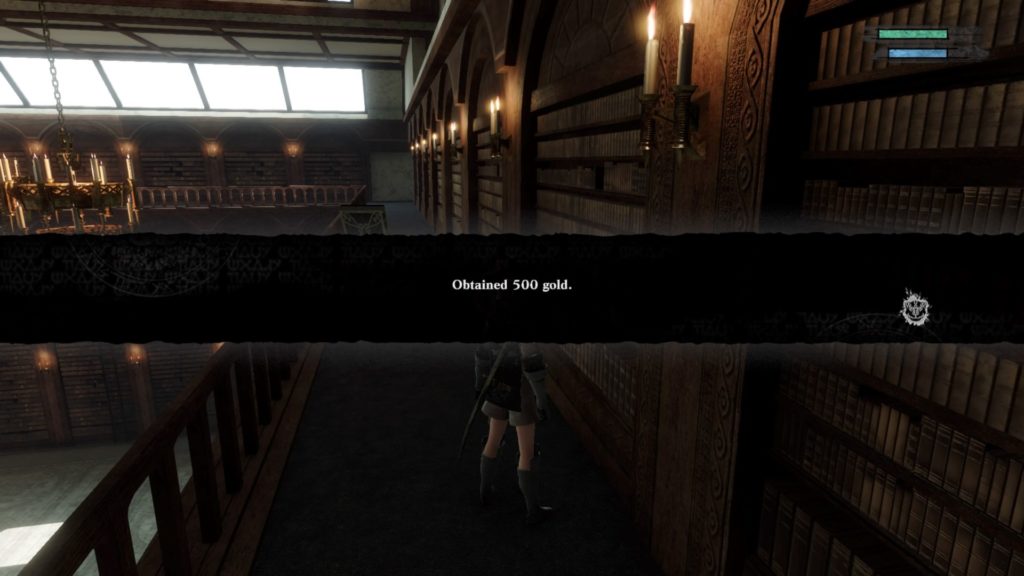 ---
Related posts:
NieR Replicant: How To Find Yonah At The Lost Shrine
NieR Replicant 1.22: How To Find Mutton And Buy Medicinal Herbs