Visiting Rich People (1933) is a mission in Mafia: Definitive Edition.
Your task is to enter a prosecutor's mansion and steal documents from his safe.
Here's a walkthrough of Visiting Rich People in Mafia: Definitive Edition.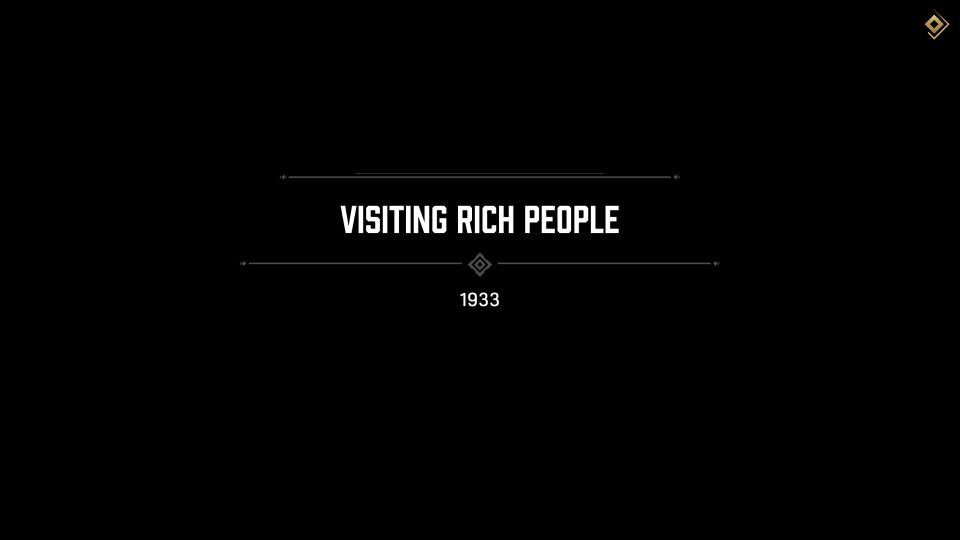 Salieri will ask for Tommy's help to do some stealing, and will provide a guy who can open safes.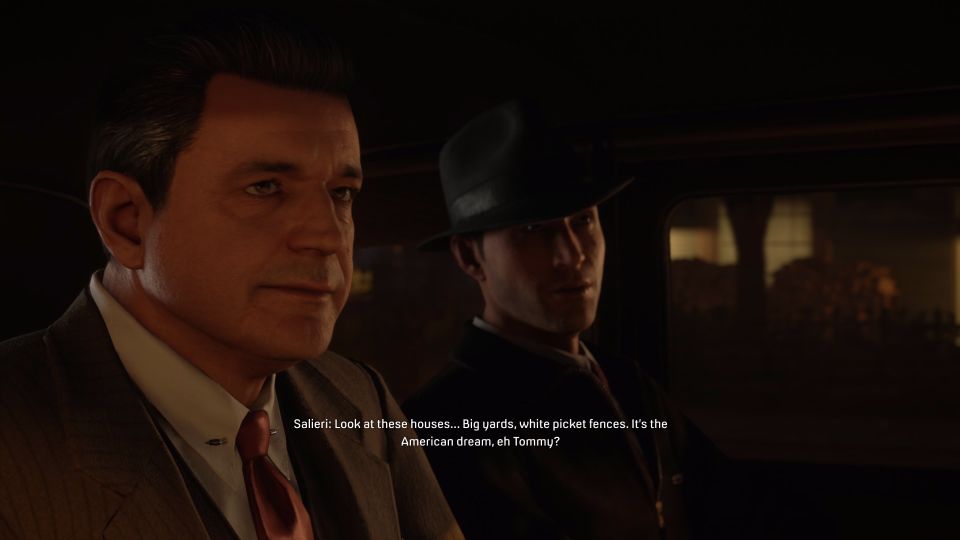 Get to the prosecutor's mansion
Together with the lockpicker (Salvatore), head to the prosecutor's mansion.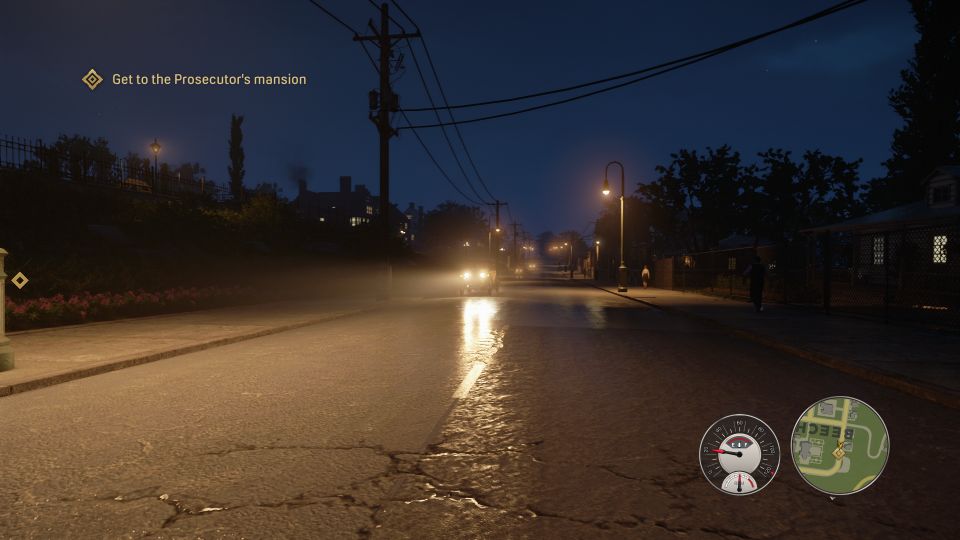 Enter the mansion through the broken fence.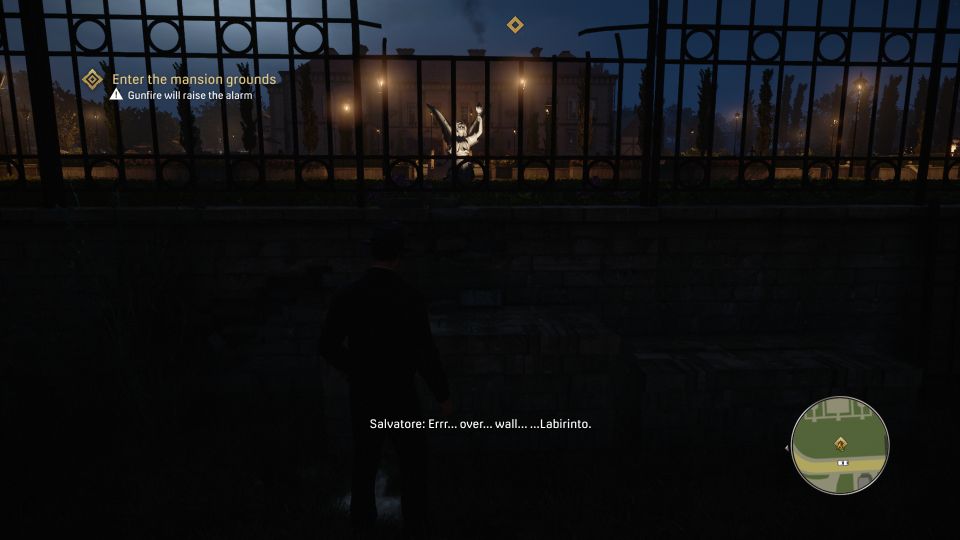 Take out the guards
You need to take out all the guards first. You have to do it sneakily, so as to prevent gunfire.
In the first area, there will be three guards, i.e. center, left and right.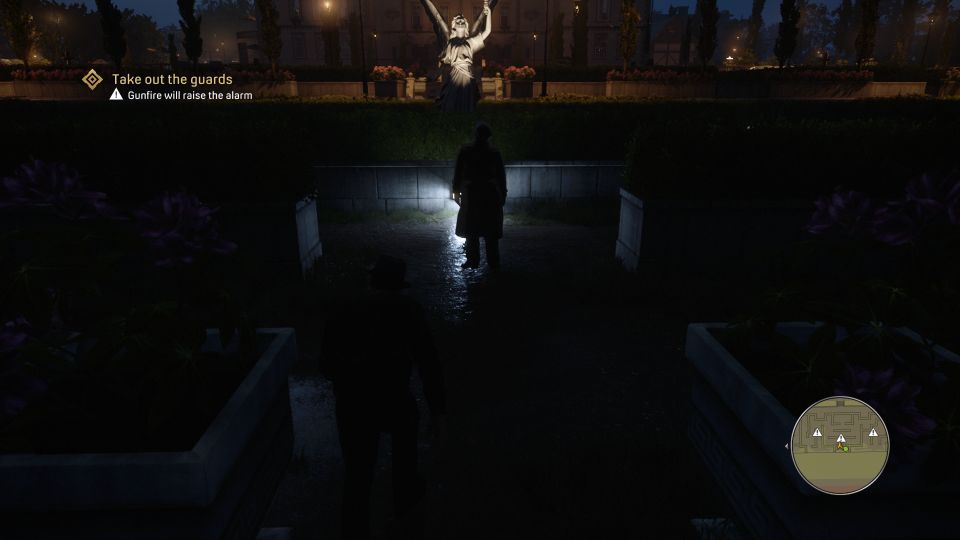 Once you've taken them out, there should be at least two or three more closer to the mansion.
Find Salvatore
After eliminating the guards, look for Salvatore. Head to the area with the white icon.
You'll have to do so a couple of times until you see Salvatore.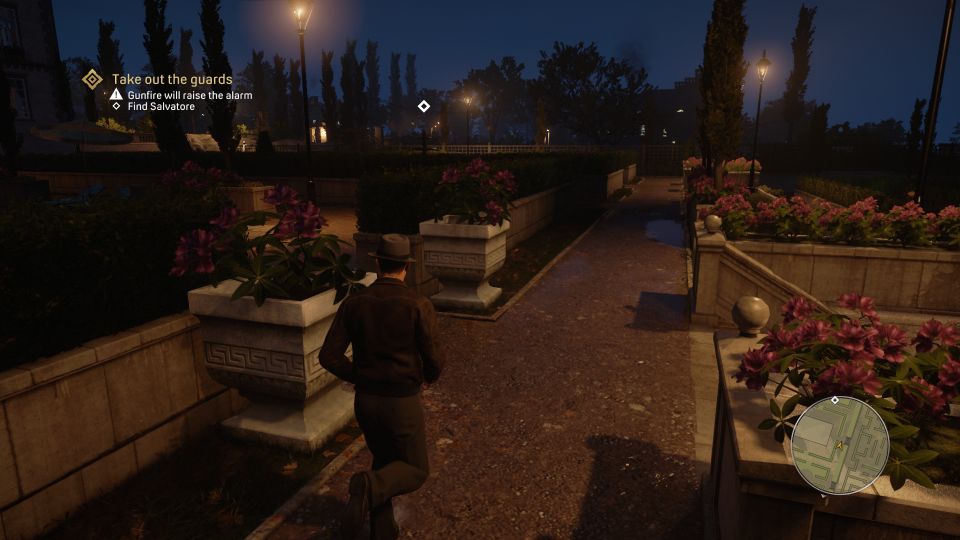 Enter the mansion
Head inside the mansion through the front door.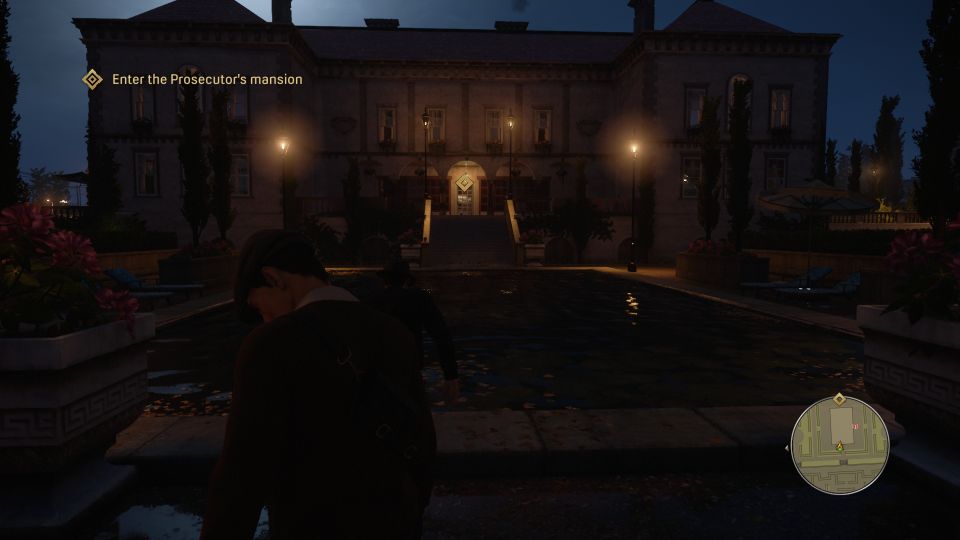 Look behind paintings
The safe is behind a painting.
The correct painting is on the upper floor, in the prosecutor's room. There's a big painting possibly of himself.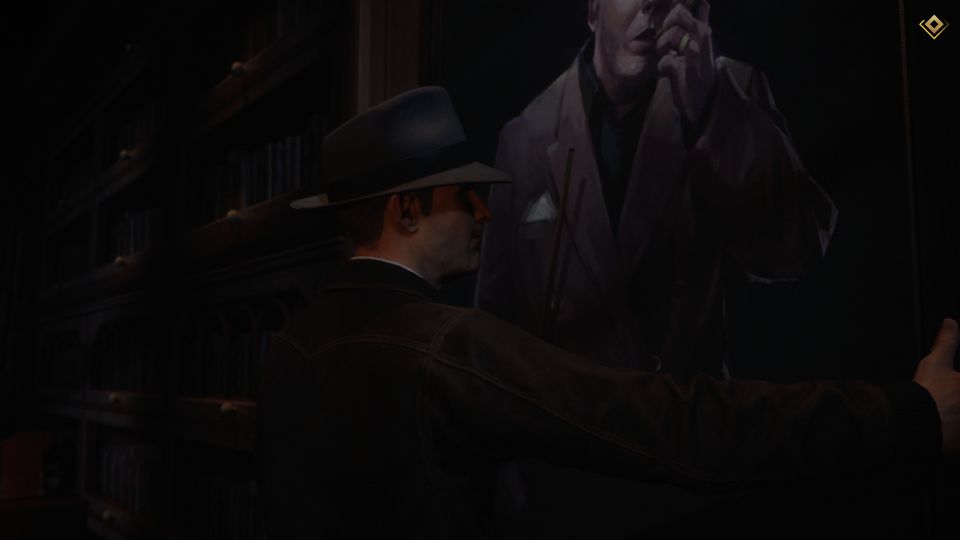 Take out the guards
After opening the safe, the alarm will sound.
More guards will come up. Kill them all.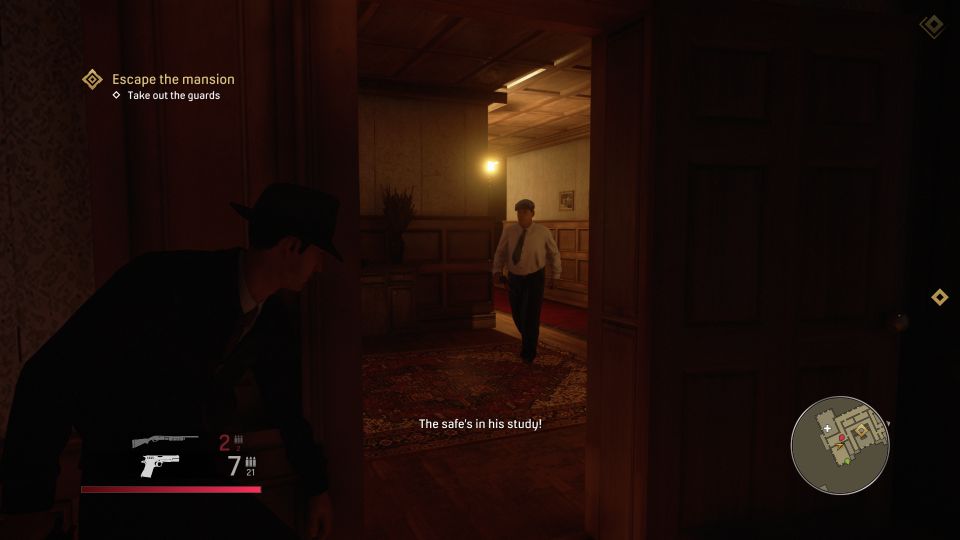 As you get out of the mansion, more guards will appear in vehicles. Take them out.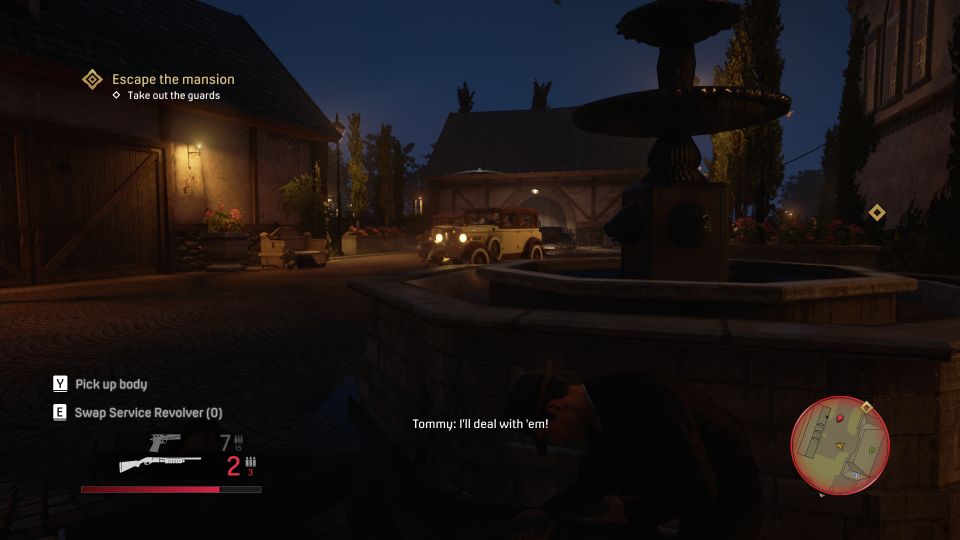 Escape the mansion
Take the car and escape the mansion with Salvatore. There will be cops chasing after you.
Lose the cops first and bring Salvatore home.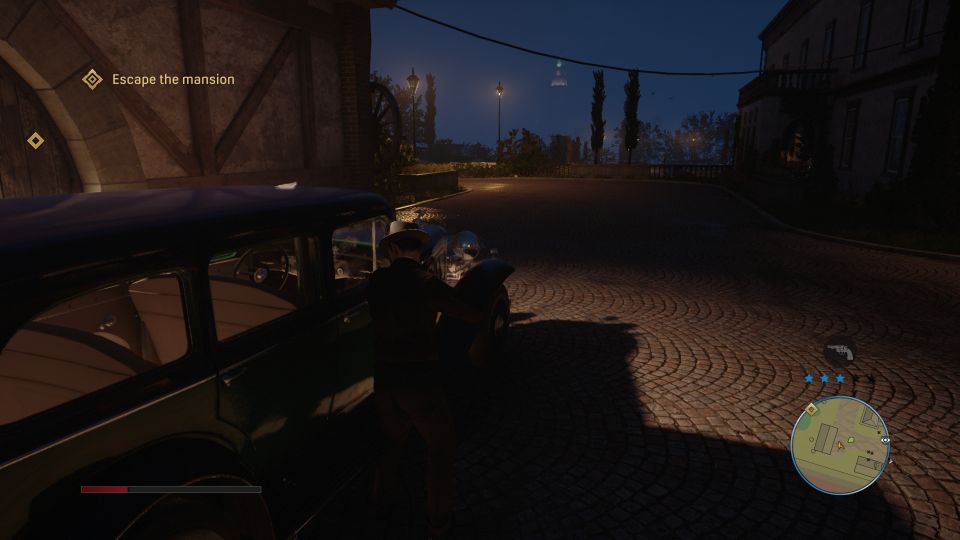 ---
Related articles:
Mafia Definitive Edition: Omerta Mission Walkthrough & Guide