The Death of Art (1938) is the final playable mission in Mafia: Definitive Edition.
Your task is to visit Paulie and eventually take out Sam who betrayed you.
Here's a walkthrough of The Death of Art in Mafia: Definitive Edition.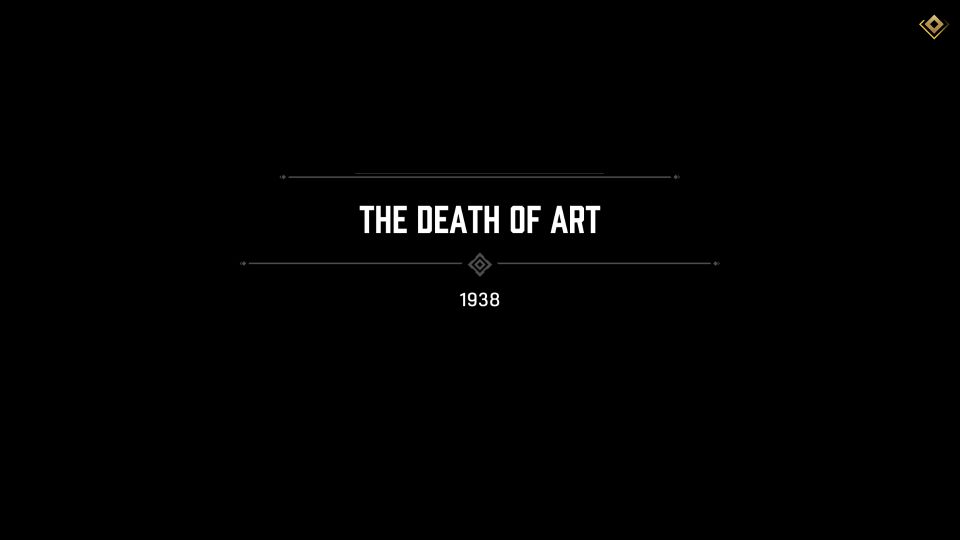 Meet Paulie
Go to Paulie's apartment at Little Italy to split the bank heist takings.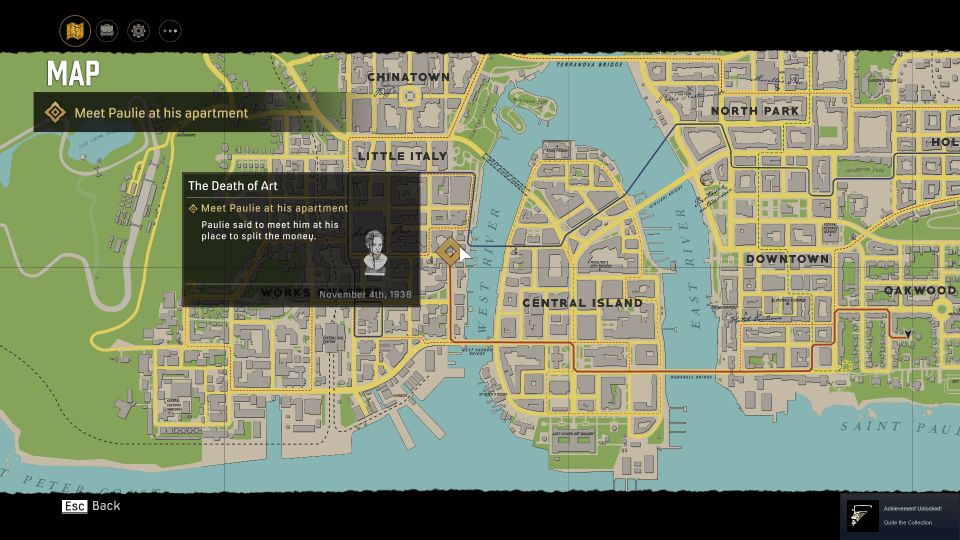 Park in front of the apartment and enter the apartment. Walk up the stairs.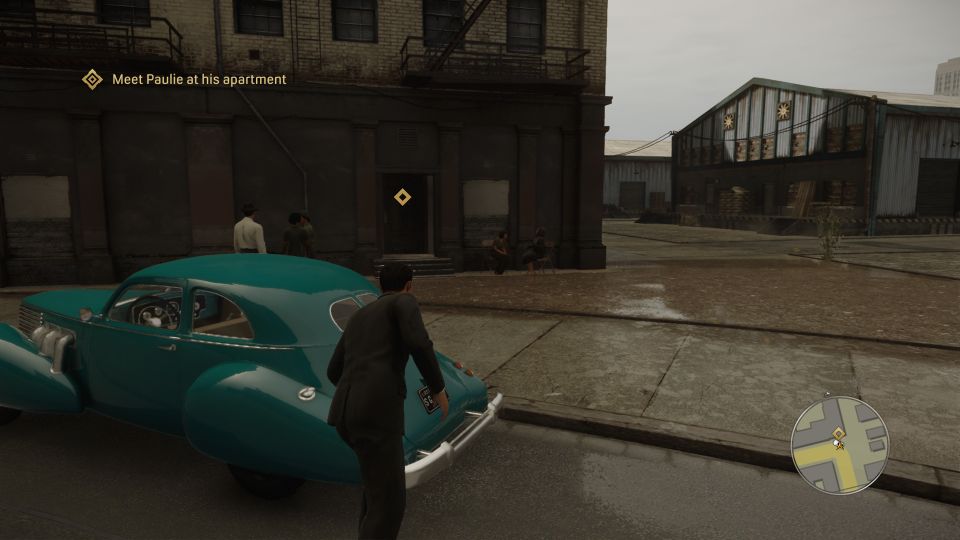 You will eventually find that Paulie has been murdered and the cash is gone.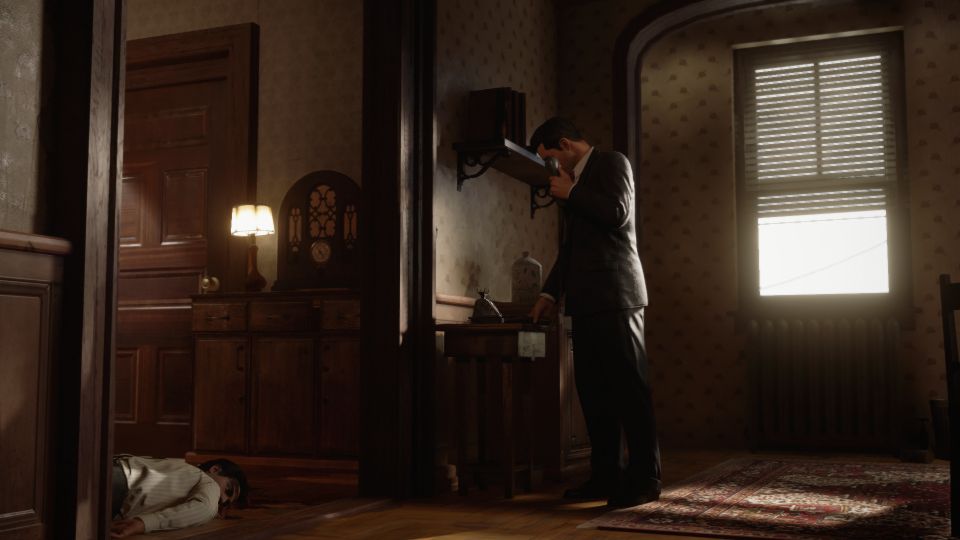 Meet Sam at the City Gallery
Next, meet up with Sam at the City Gallery as he apparently wants to help you out of the situation. Salieri found out about the bank heist.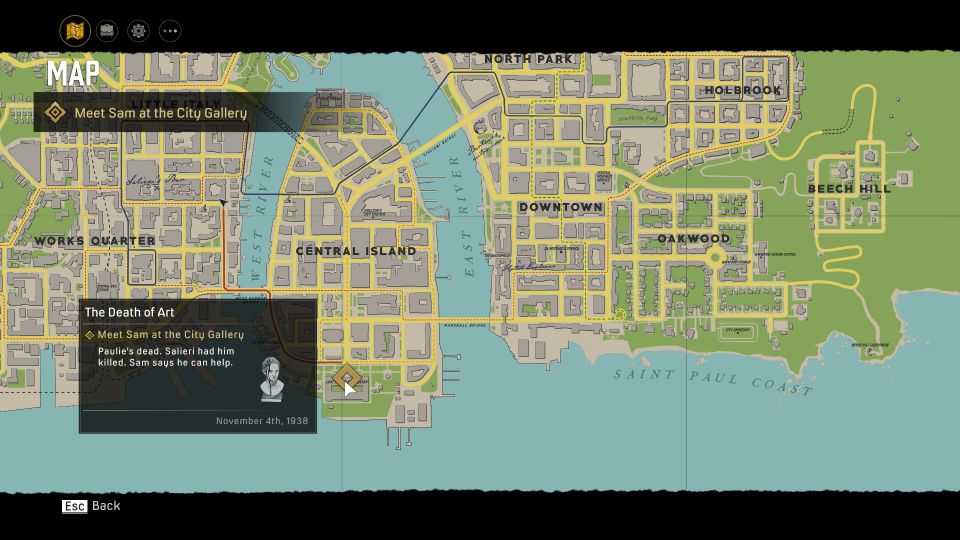 Walk through the main door.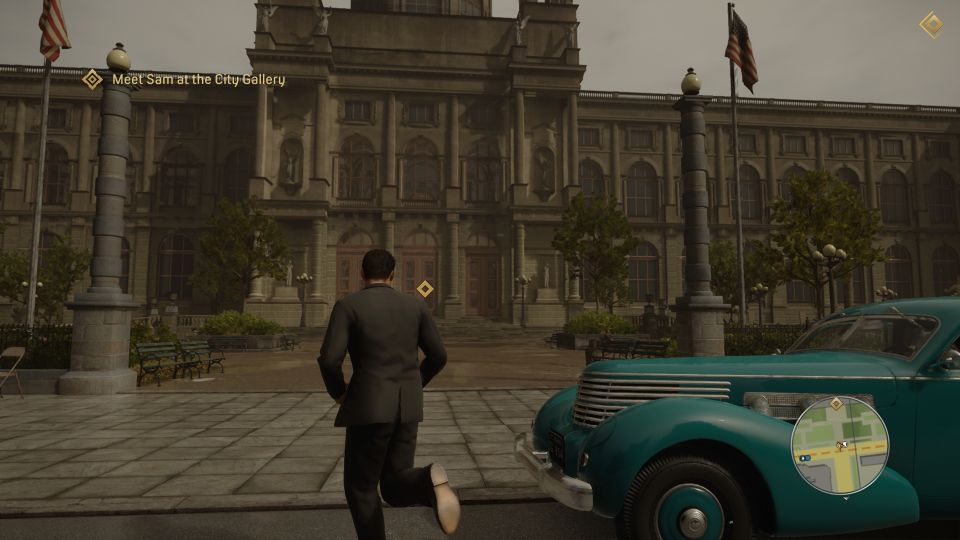 During the cutscene, you'll learn that Sam probably killed Paulie and plans to kill Tommy too.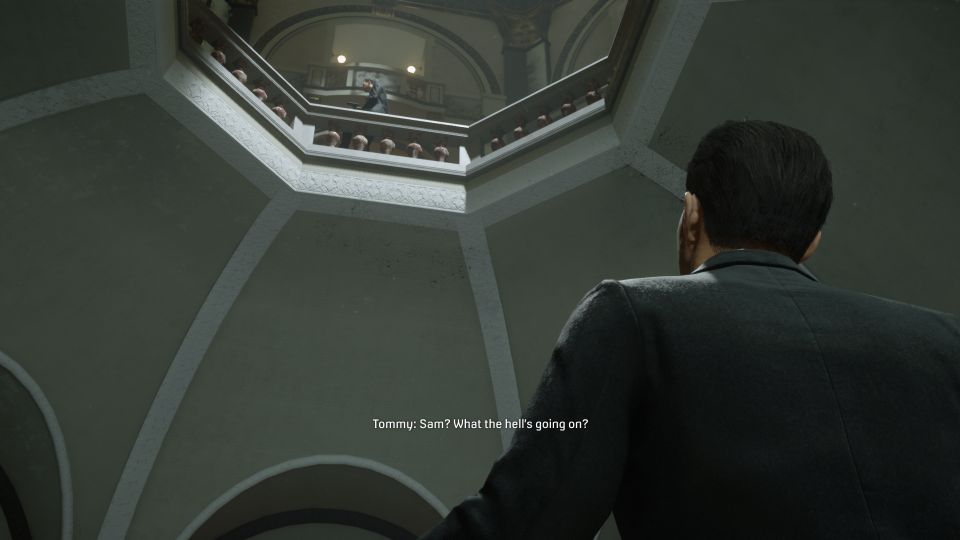 Survive the ambush
Tommy manages to dodge the bullet.
Here, you need to take out all the hired guns.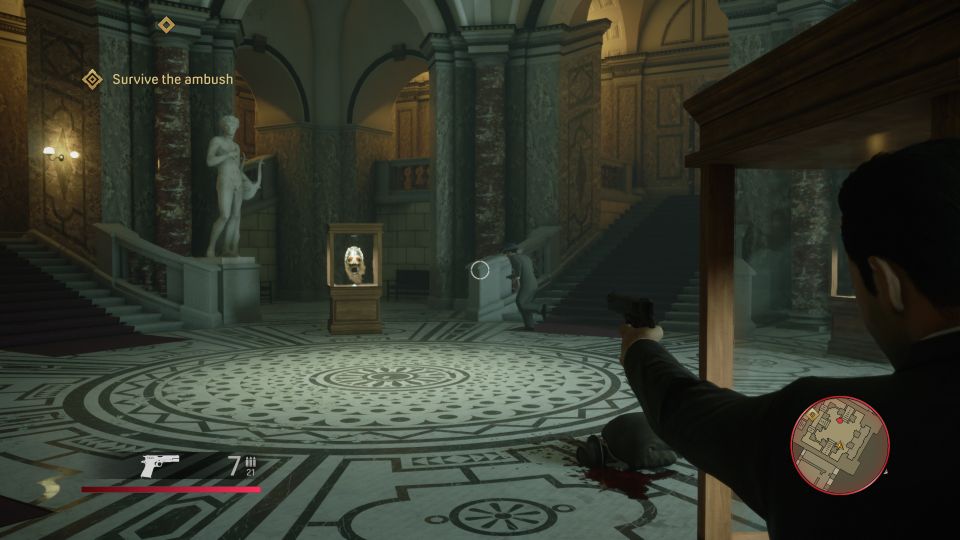 Find Sam
Go upstairs to find Sam. Along the way, take out the enemies.
Keep going until you reach this door. Kick it down.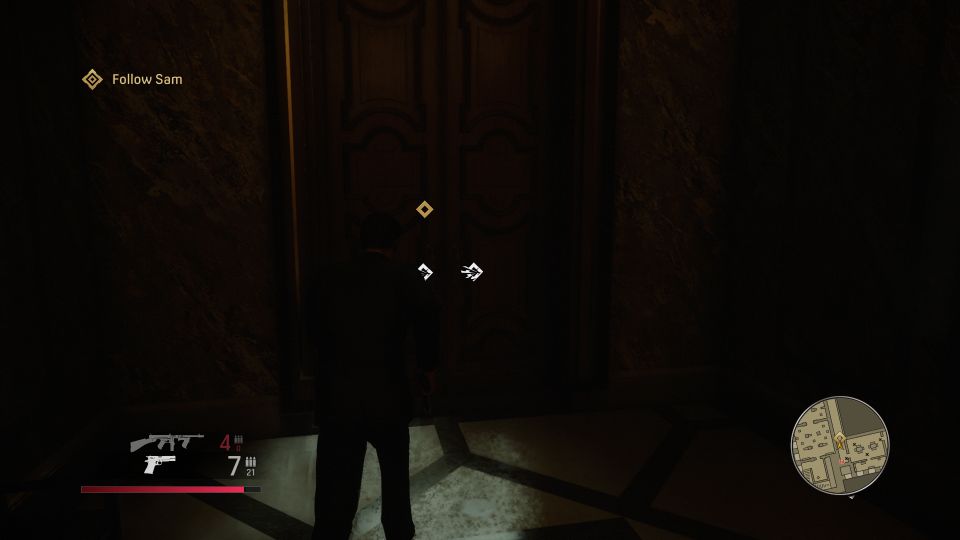 Follow Sam
Sam will continue to run away while his hired guns occupy your time. Kill the hired guns and continue chasing after Sam.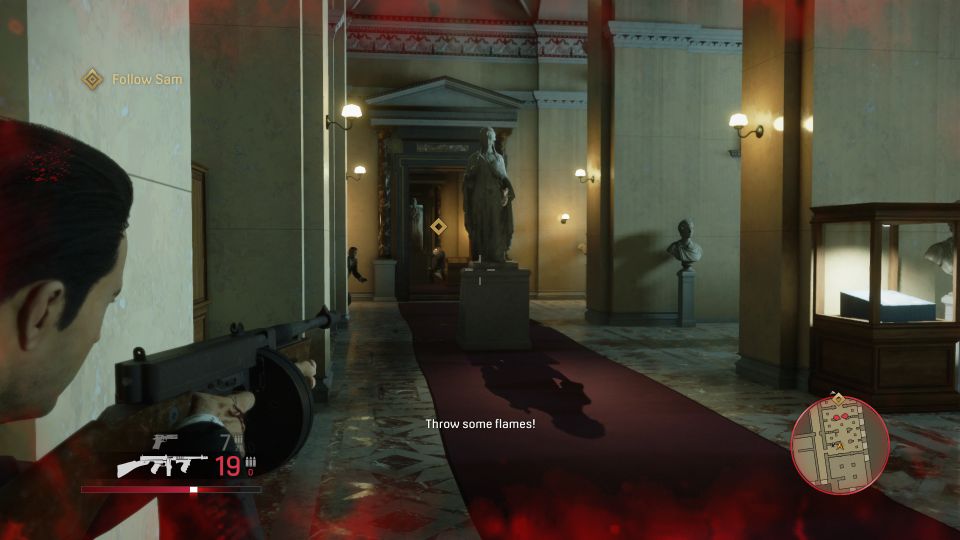 You'll reach another door here. Kick it down and continue to chase.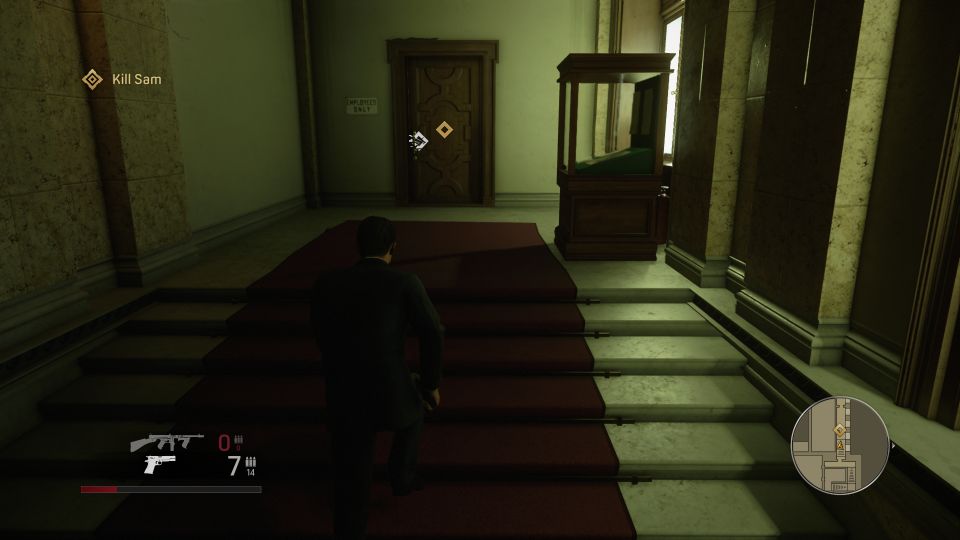 Kill Sam
You'll then reach this tower. Kill the enemies and Sam.
Shoot at Sam until the cutscene loads.
During the cutscene, he escapes again.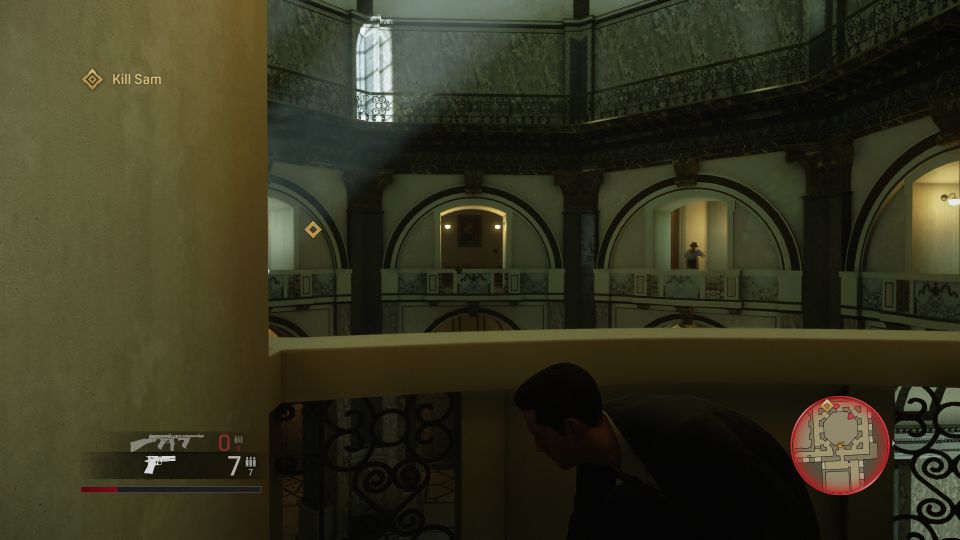 Find and finish Sam
Continue to look for Sam and clear out the goons. They will start to throw more molotovs and grenades towards the end.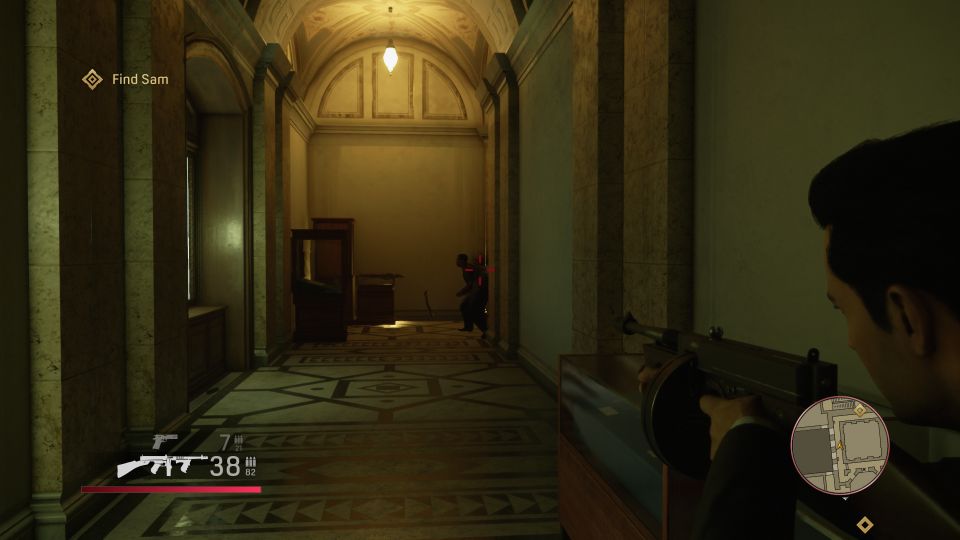 Once you've dealt with them, Sam will finally be alone. Take him out.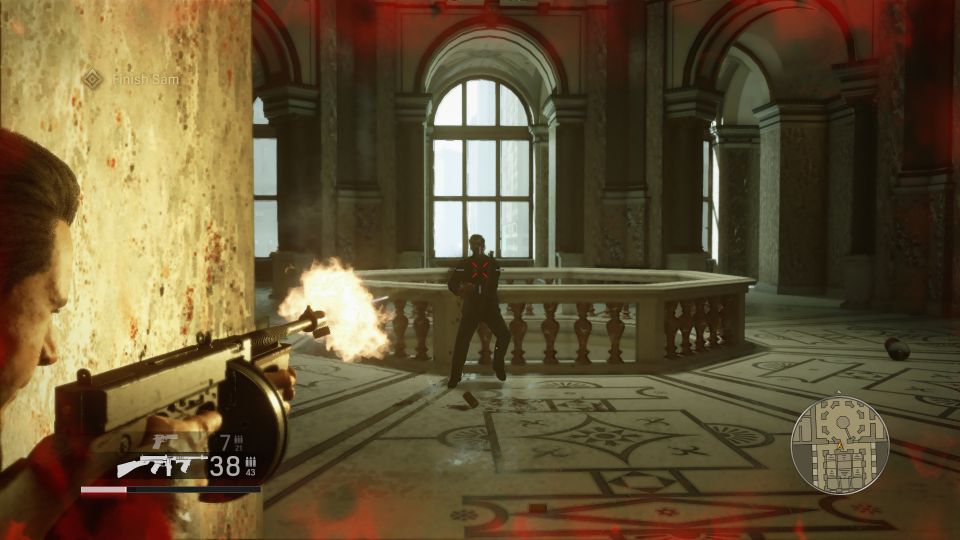 The rest of the mission will be cutscenes. You will also get to see the Epilogue.
---
Related articles:
Mafia Definitive Edition: Moonlighting Mission Walkthrough