Omerta (1933) is a mission you will come across in Mafia: Definitive Edition.
Your task is to look for Frank who betrayed the family and get the account books back.
Here's a walkthrough of Omerta in Mafia: Definitive Edition.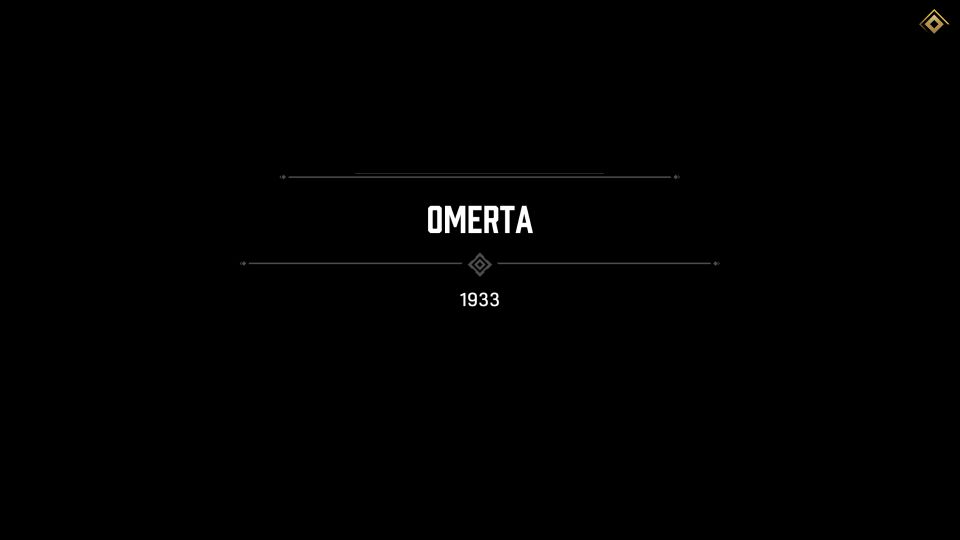 Talk to Vincenzo
After the cutscene with Salieri, talk to Vincenzo who is nearby. He will give to you a shotgun.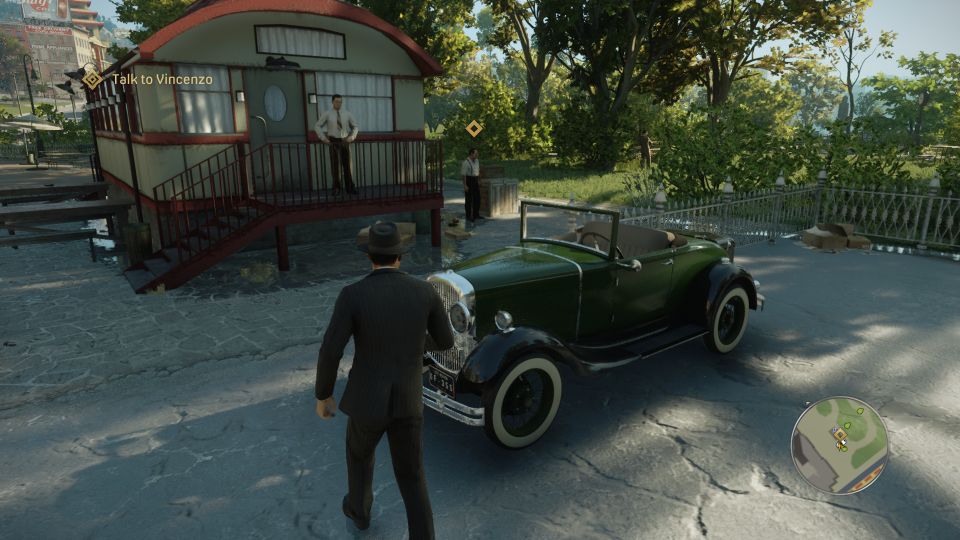 Go to Biff's Pawn Shop
Take the car and get to Chinatown. Head to the pawn shop.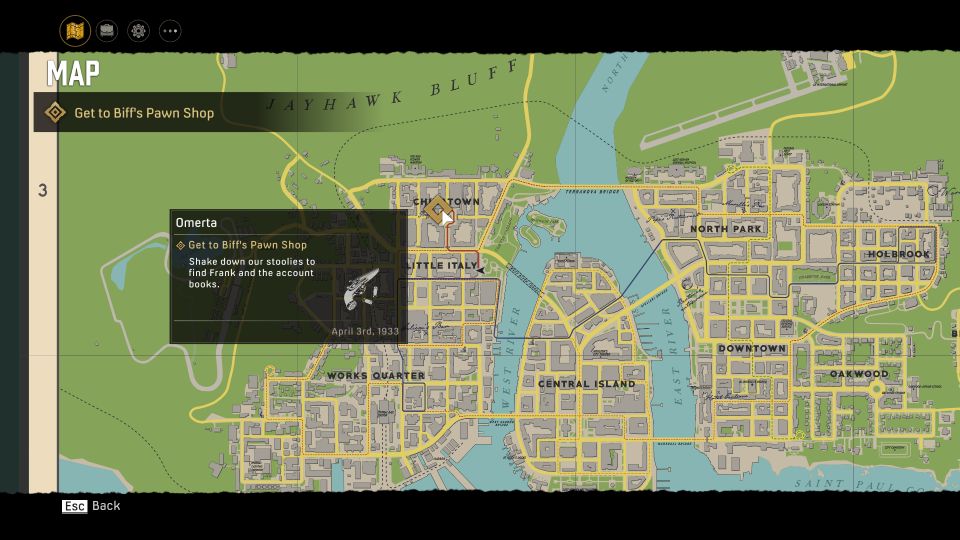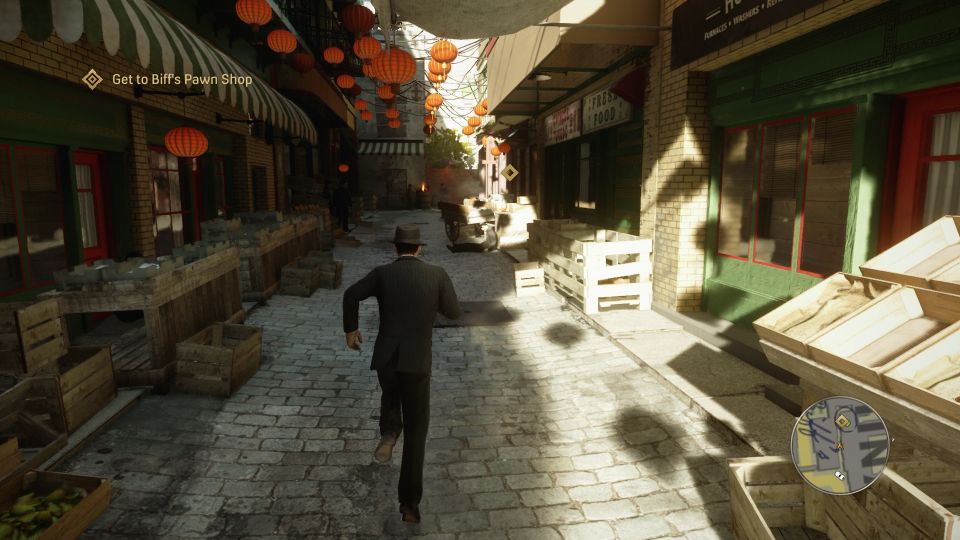 Enter the pawn shop and talk to Biff. He'll give to you some intel.
Find Little Tony
The next person you need to find is Little Tony.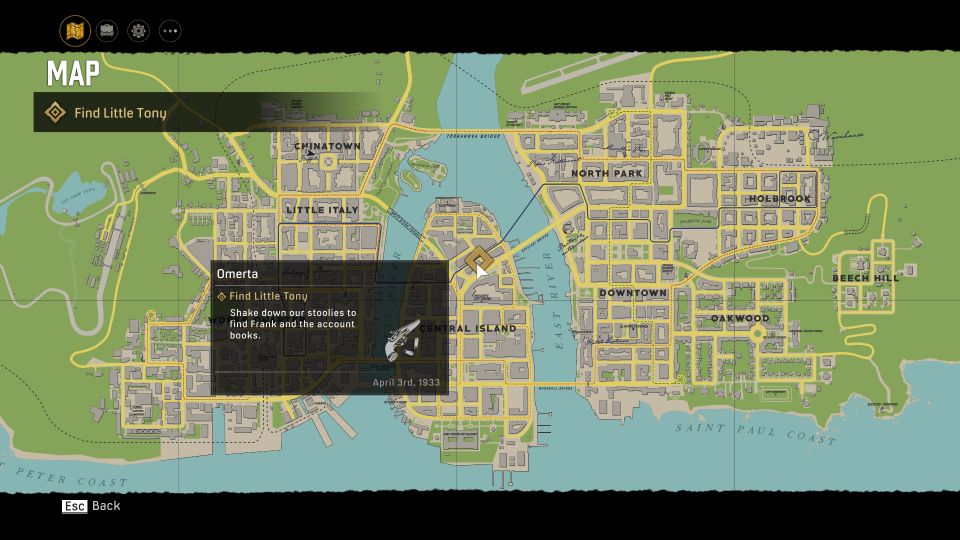 He is located in Central Island.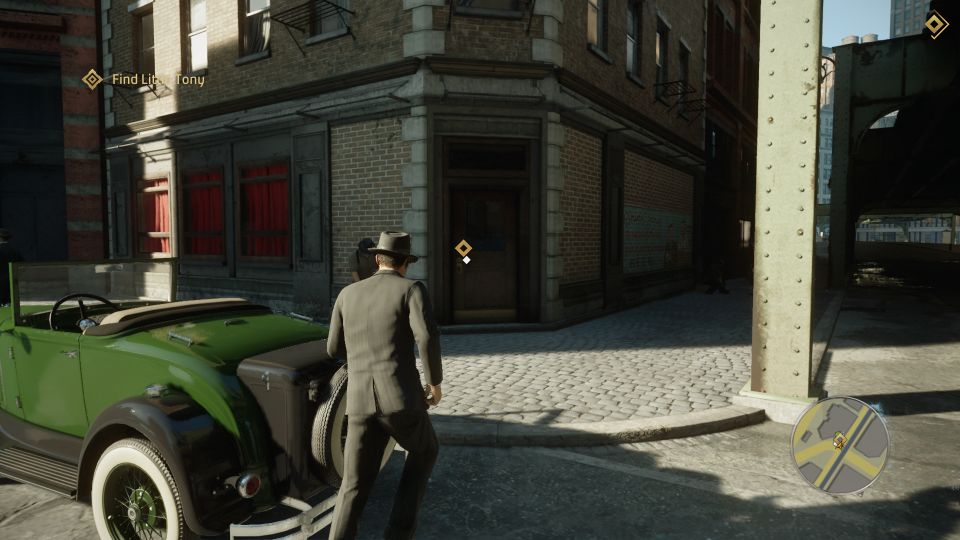 Inside the bar, there's a Terror Tales collectible.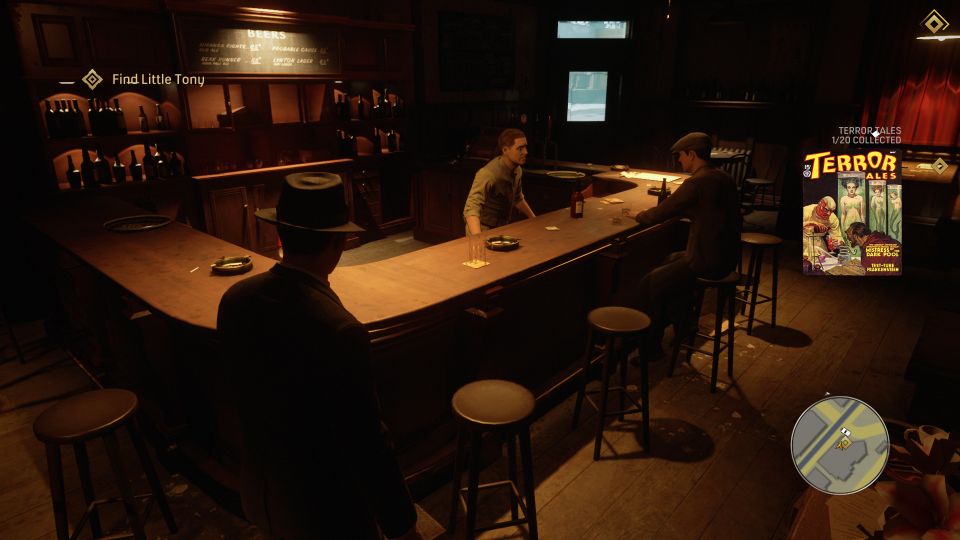 Talk to Little Tony and he'll tell you about some intel. He apparently told it to Frank, but Frank didn't mention it to Salieri.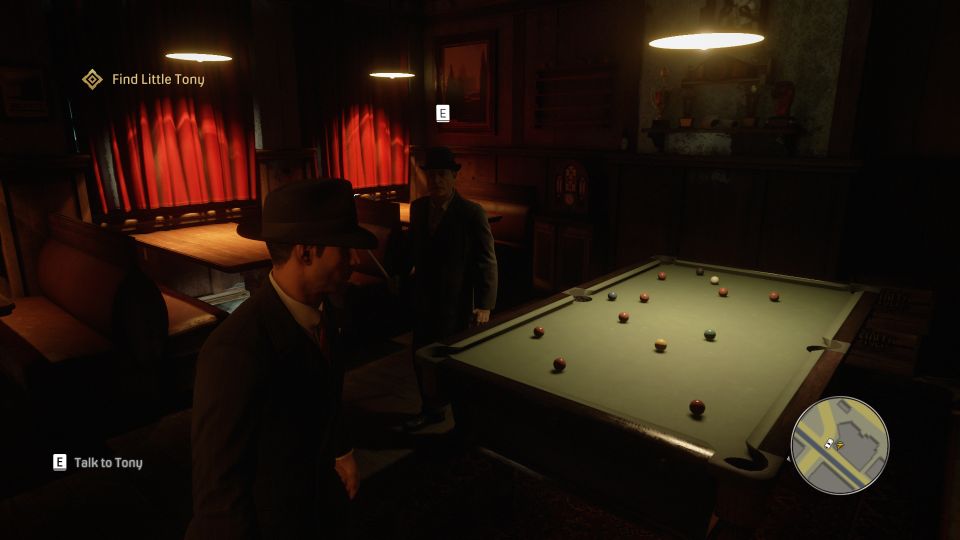 Drive to the safe house
Go to the safe house where Frank is located.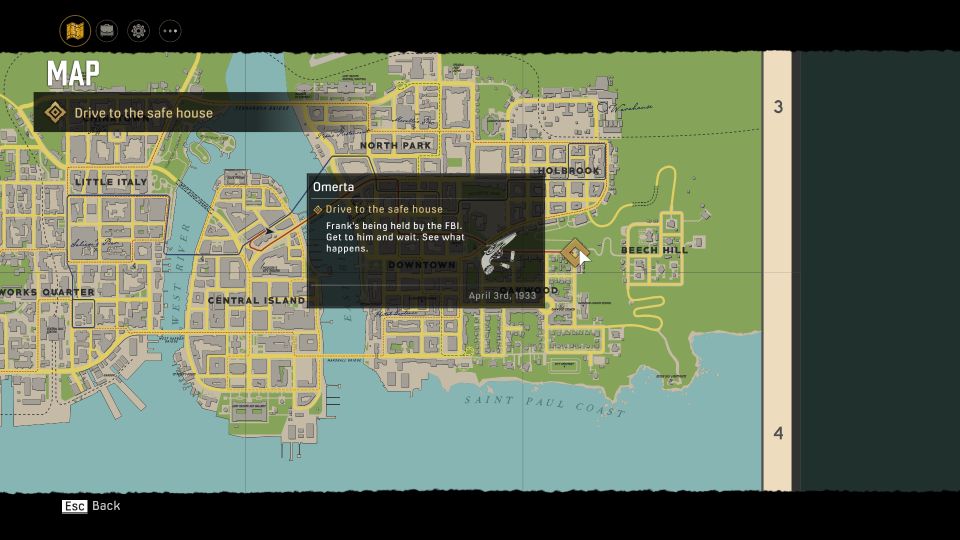 Tail Frank
Once Frank and his escort are out, follow them quietly.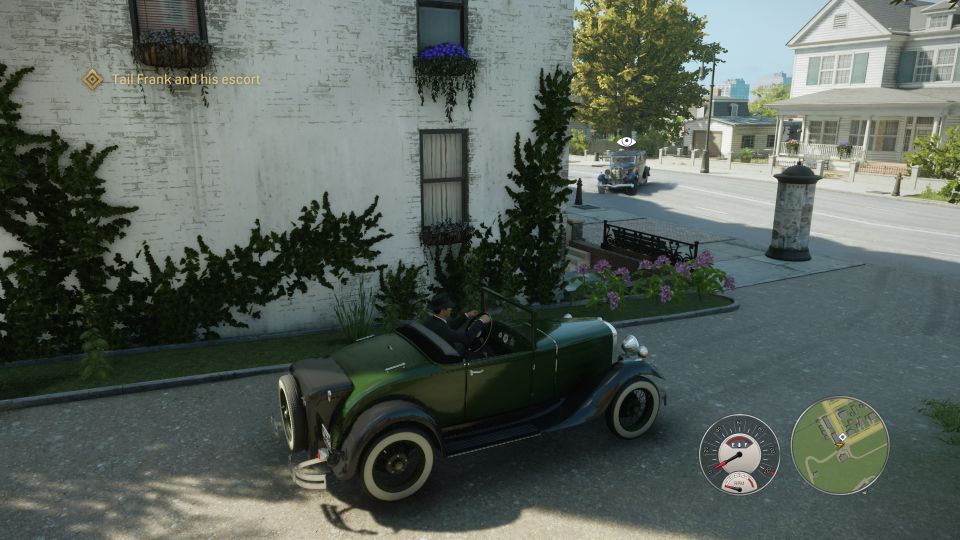 You'll need to keep your distance or you'll be spotted. Frank and the escort will lead you all the way to the airport.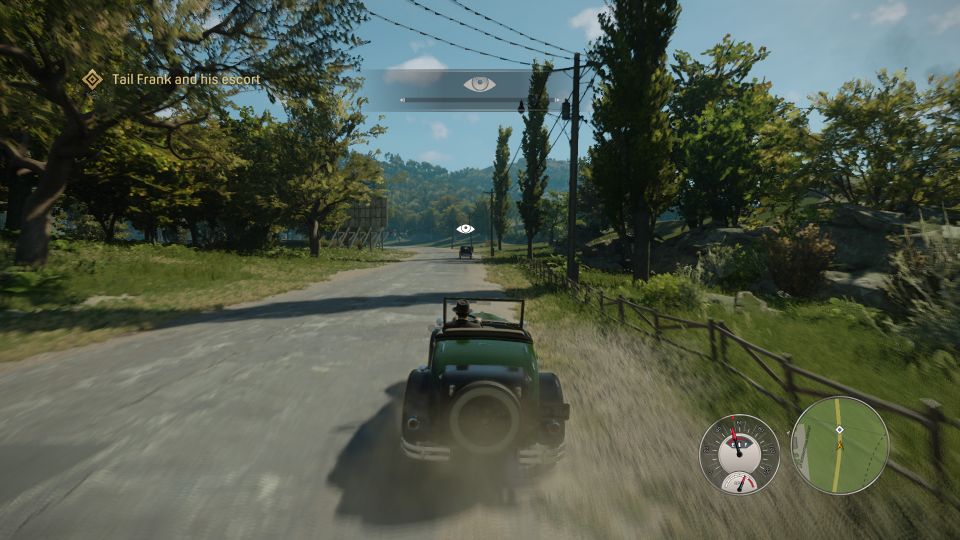 Once you're near the airport, park the car in a hidden location beside the entrance.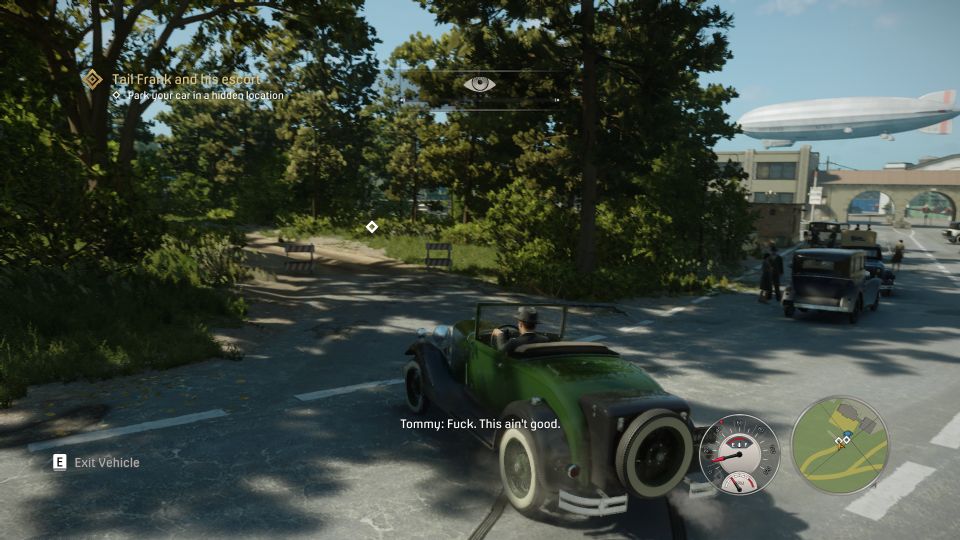 Find where Frank is
To avoid some gunfight at the beginning, go towards the left side of the airport.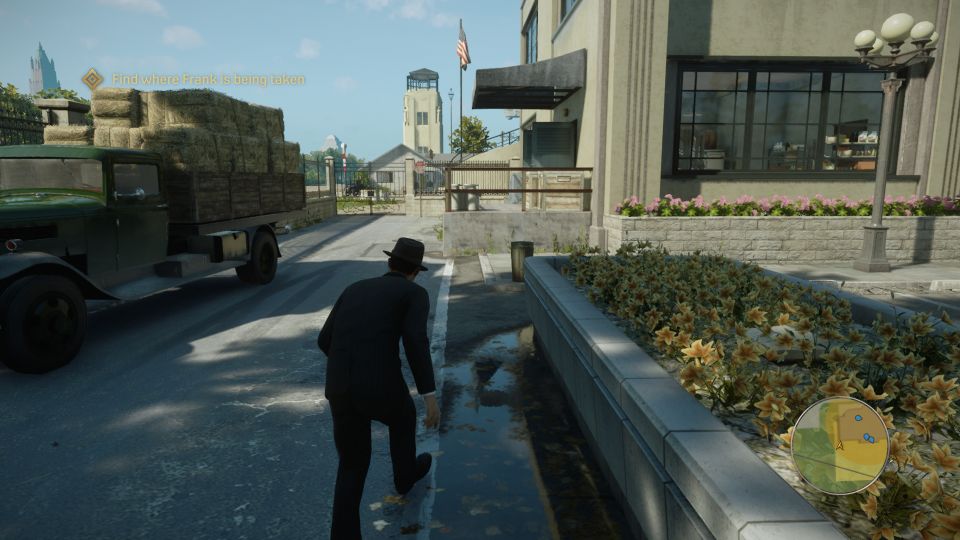 The door at the side will be left open. Enter the building.
Go past the guard who is looking elsewhere.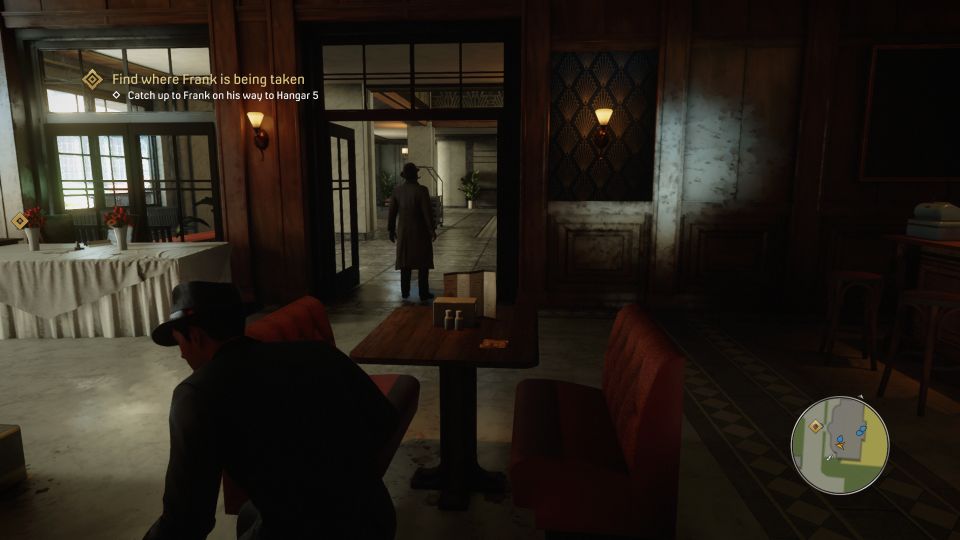 Follow Frank and his escort
Here, you'll need to find Frank and his escort. You may be able to dodge some of the guards but you can also kill them all.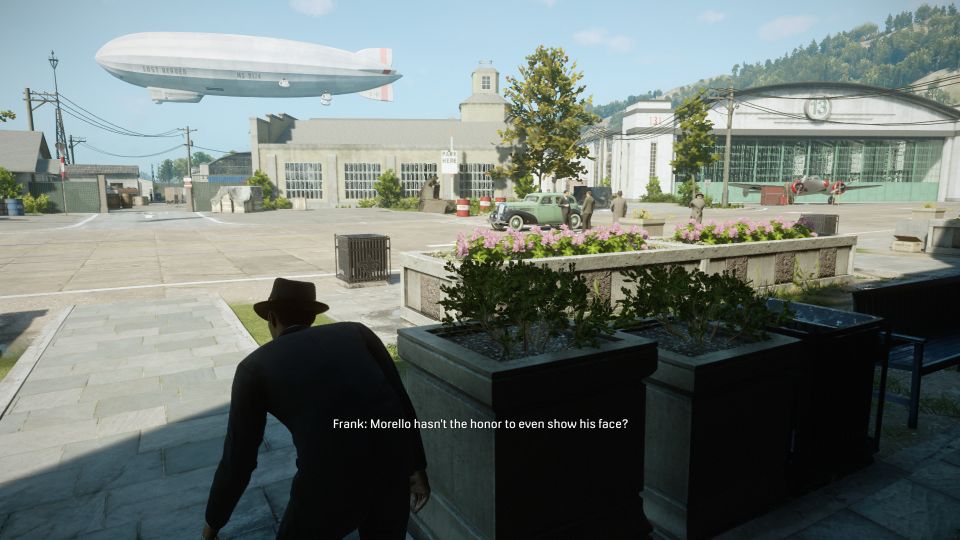 Get past the guards and head to Hangar 5. You may need to kill all of those near the hangar.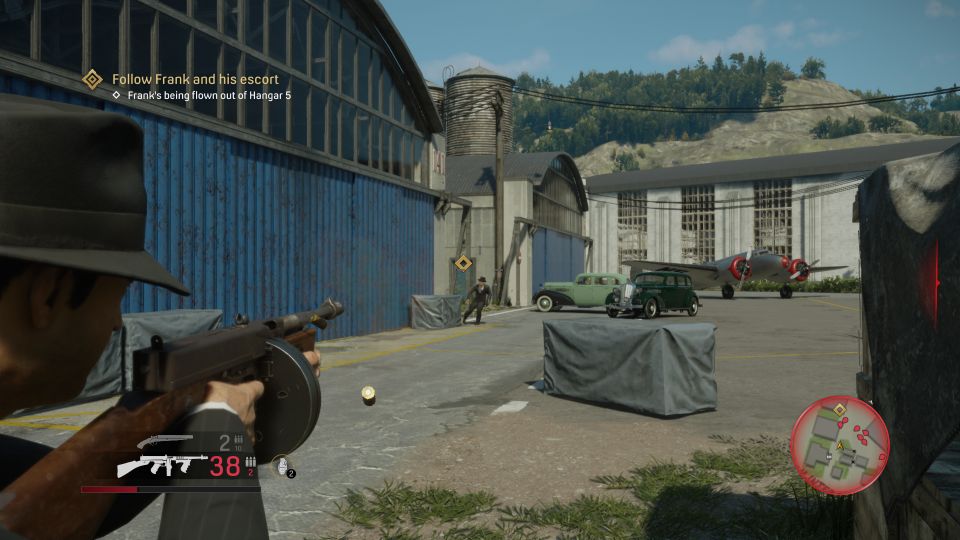 Once the area is secure, open the door and a cutscene will load.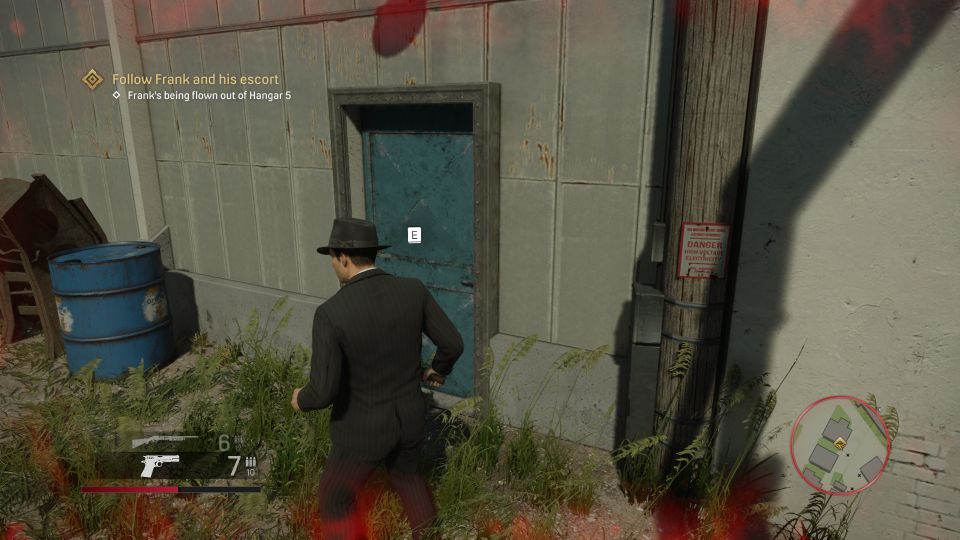 Frank explains that his wife and his kid were threatened by Morello. He is also tired of this mafia life and plans to leave.
Tommy finally decided to let Frank and his family go after getting the key to the account books.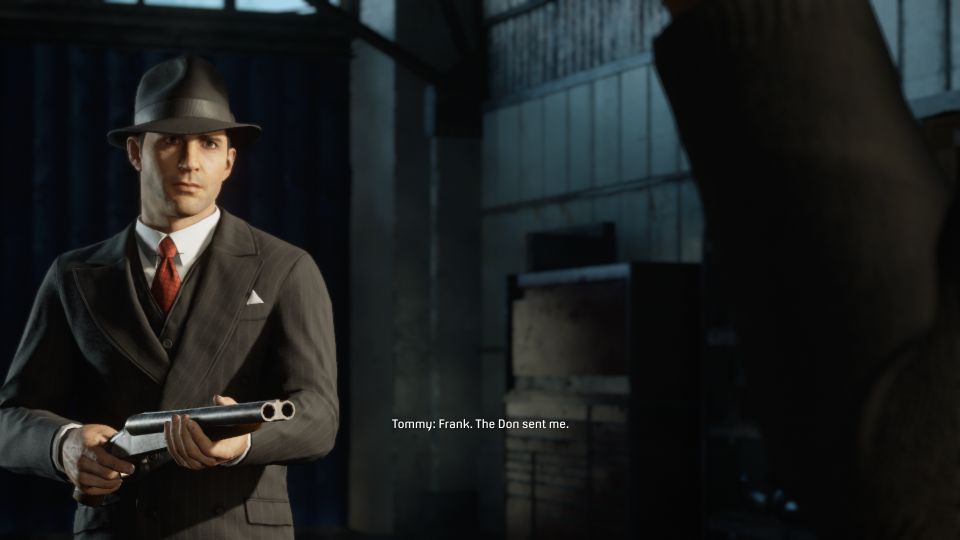 Get the account books
Head to Grand Imperial Bank to retrieve the books.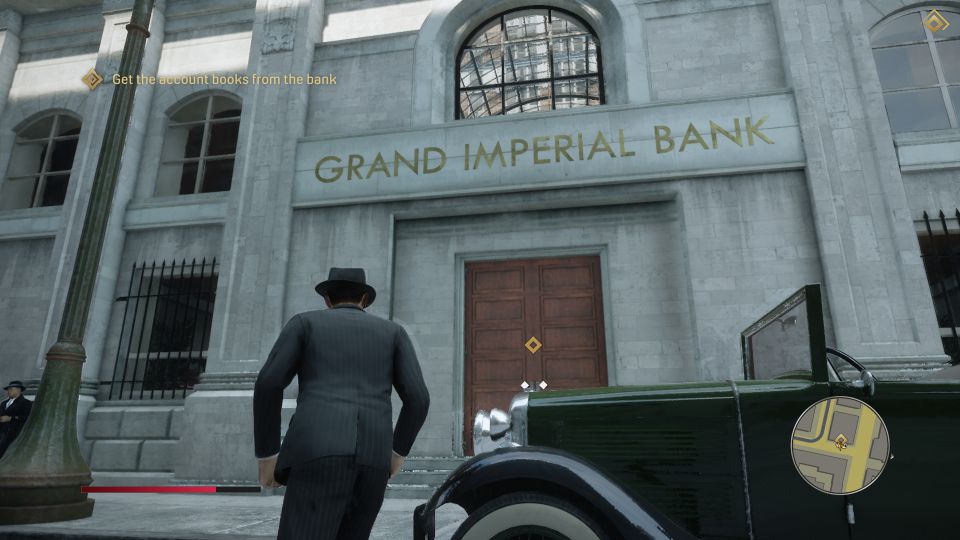 The safety deposit boxes are located downstairs. Just go straight to the end and use the stairs to go down.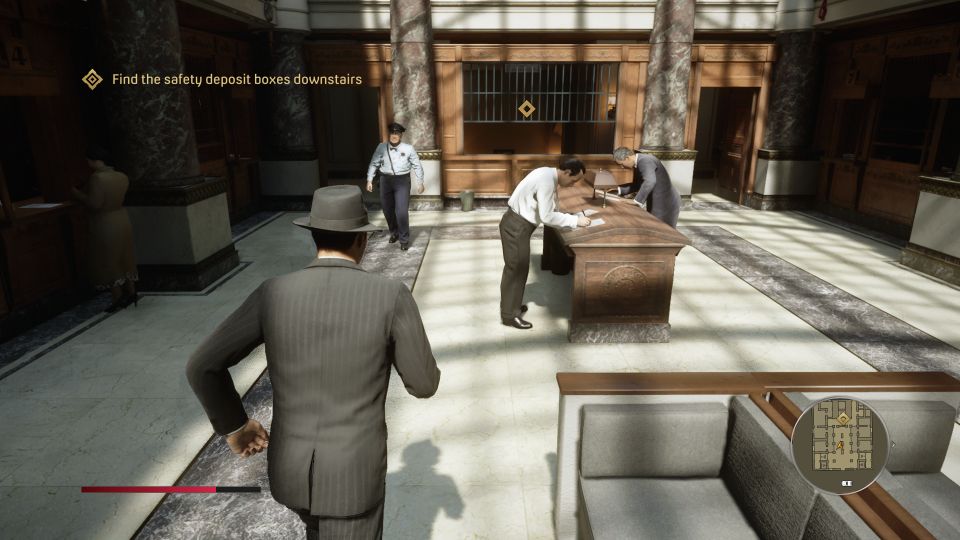 Talk to the guy in charge of the safety deposit boxes.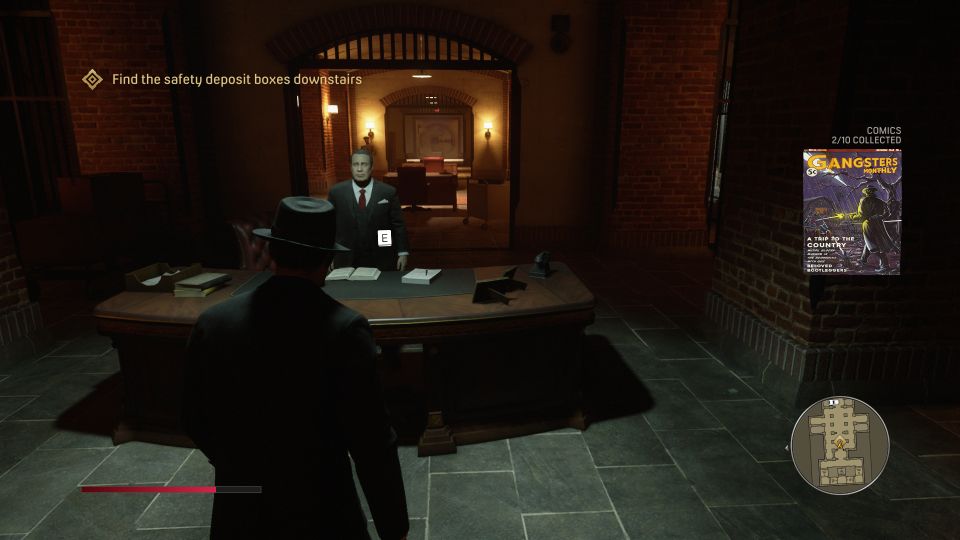 There'll be another cutscene where the Morello and Salieri families are mourning Frank and his family at a funeral.
---
Related articles:
Mafia Definitive Edition: A Trip To The Country Walkthrough
Mafia Definitive Edition: The Saint And The Sinner Walkthrough