Great Deal (1933) is a main mission in Mafia's Definitive Edition.
Your task is to oversee the trade and get the truck of moonshine back to Salieri's place.
Here's a walkthrough of Great Deal in Mafia: Definitive Edition.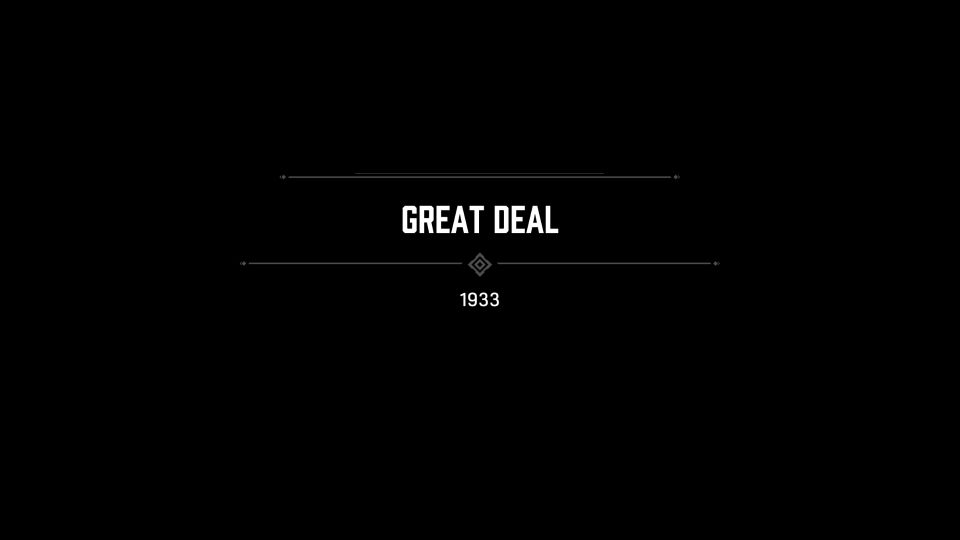 Get in the car
You'll have to enter the car with Paulie and Carlo first.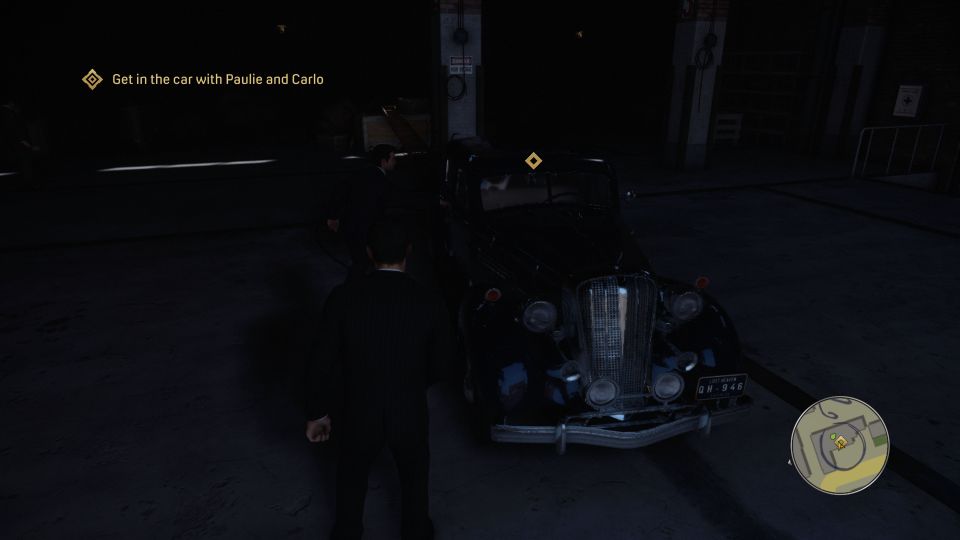 Head to the Parking Lot
The deal will be held in a Downtown parking garage. It's in Central Island.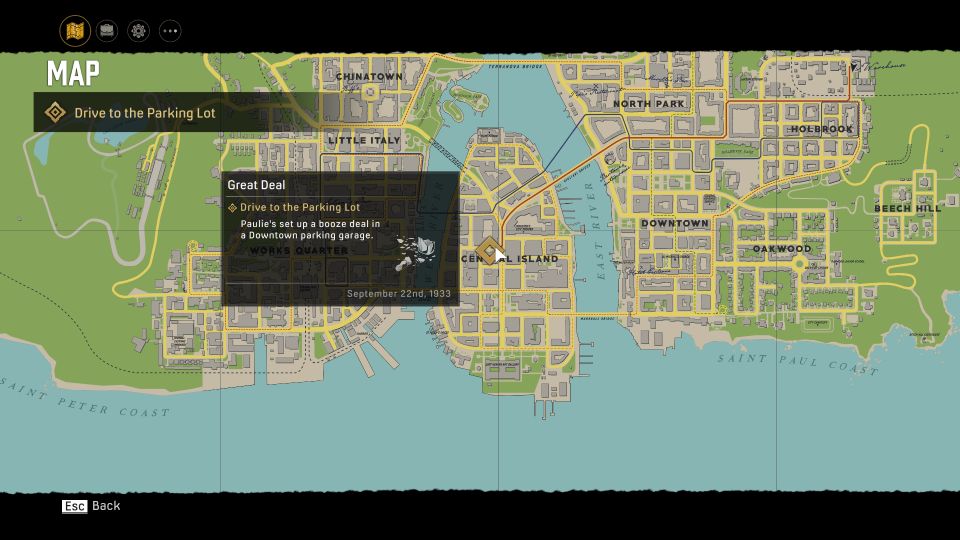 Drive to the top floor
Go all the way up the parking lot to reach the top floor.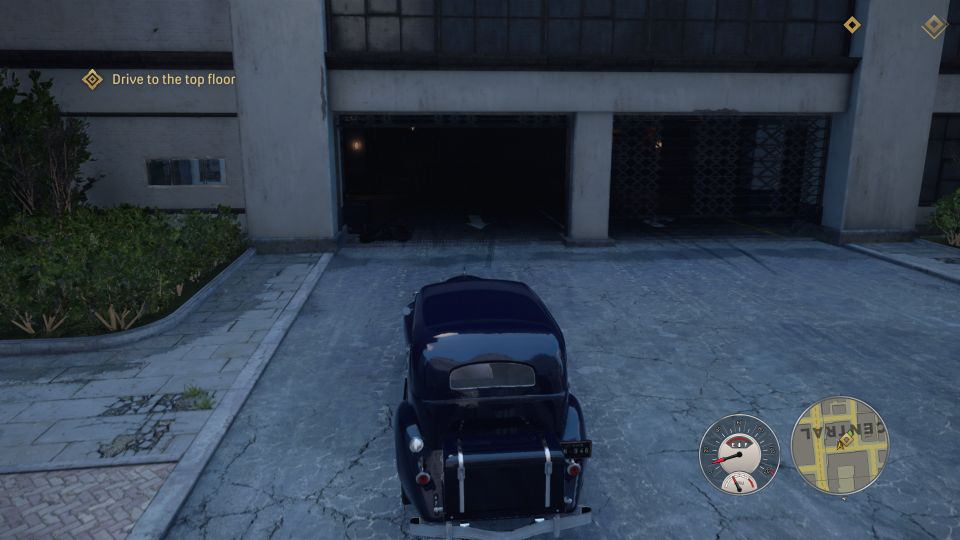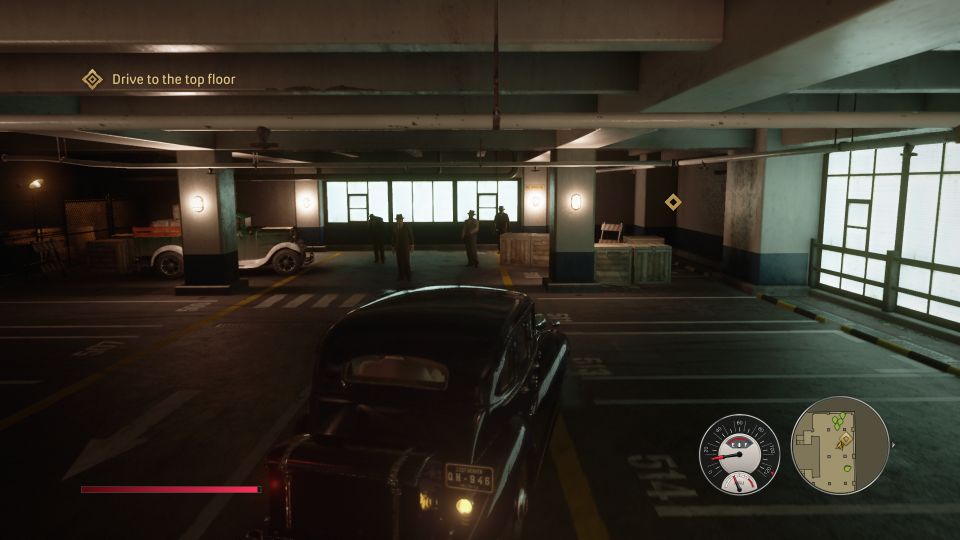 Defeat the ambushers
The deal with be stopped as Morello's men appears.
Kill all of the ambushers first.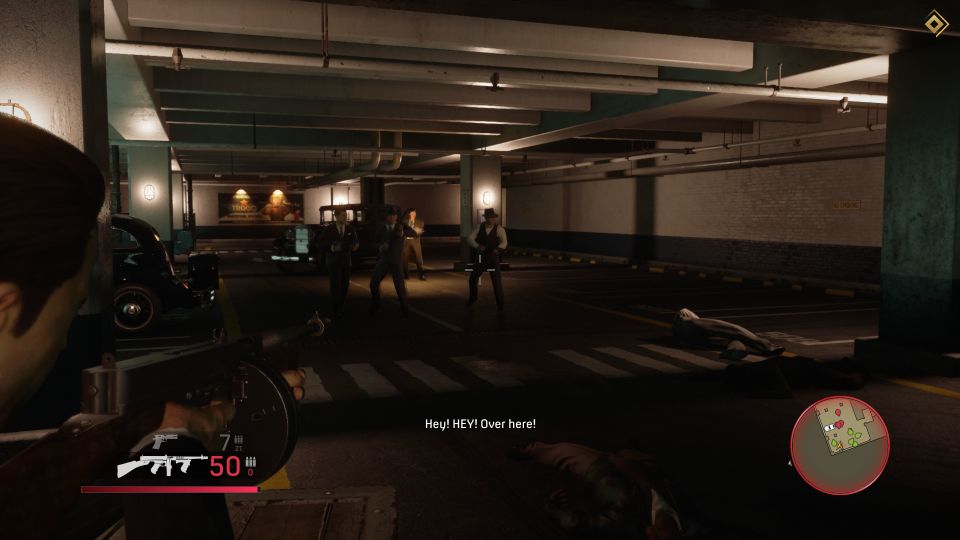 Check on Gates to see if he's alright.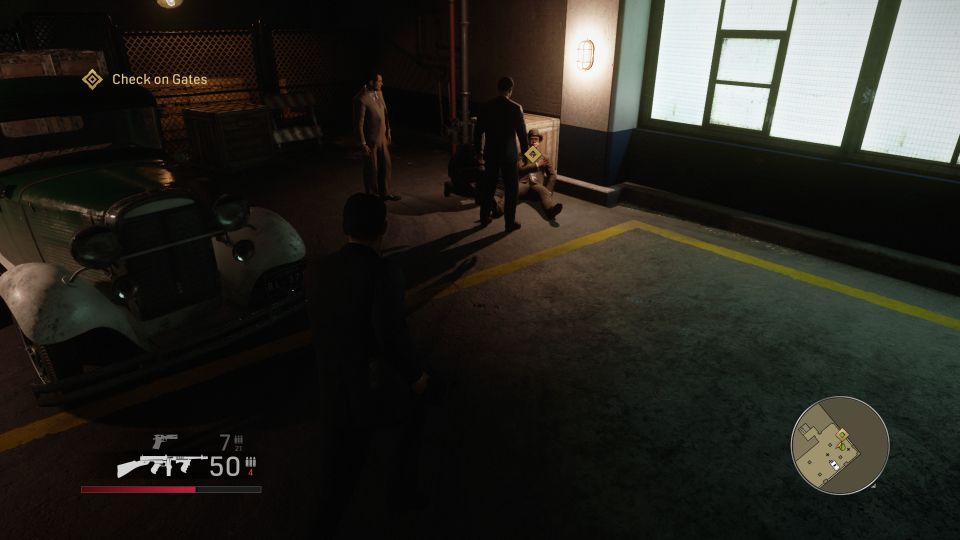 Escort the truck
Here, you need to escort the truck all the way down the parking lot.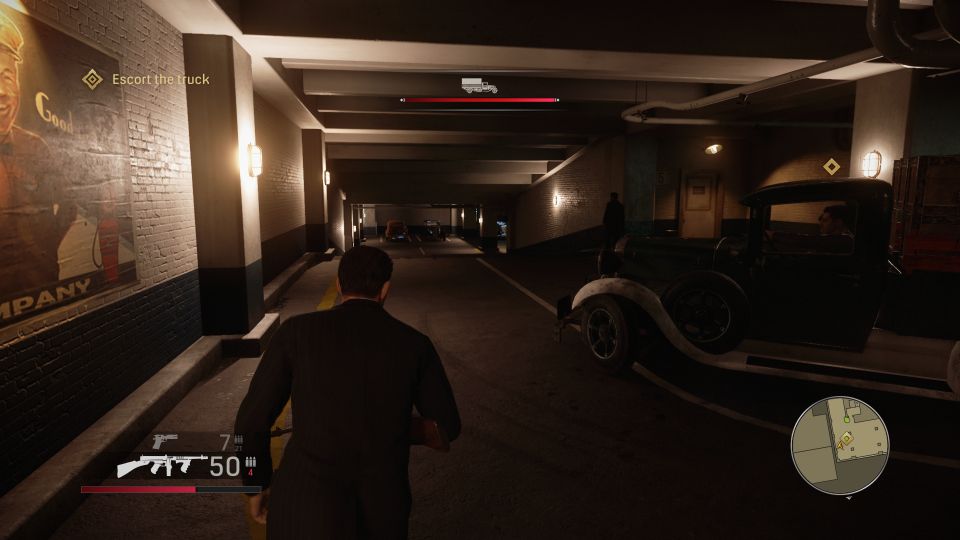 Along the way, you will encounter more gunmen on every level. Kill them all.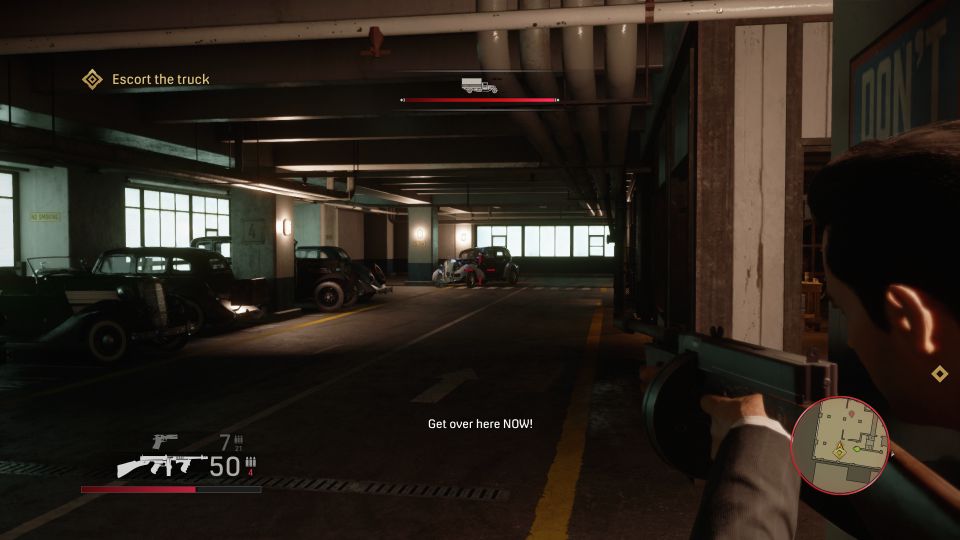 At the lower level, there will be an explosion which causes a fire. As the truck can't move forward, you have to activate the water sprinklers.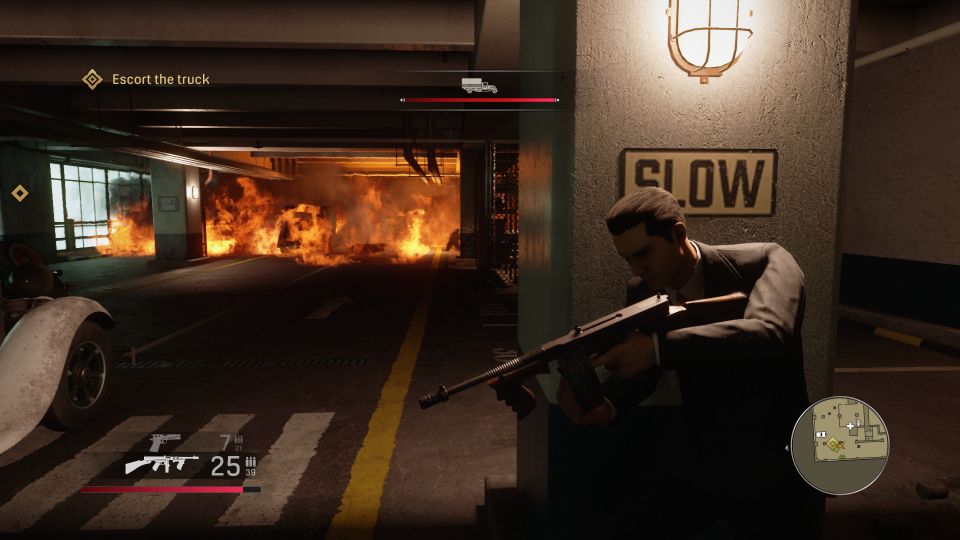 Turn on the sprinklers
To get to the sprinklers, you need to enter the control room but it's blocked by fire.
Look for the door beside it.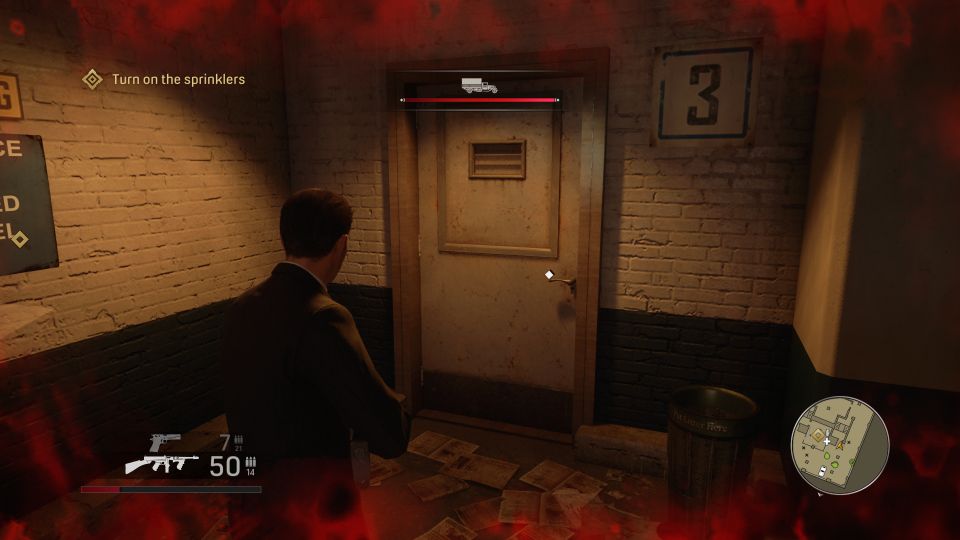 Go down the stairs and take out the enemy waiting here.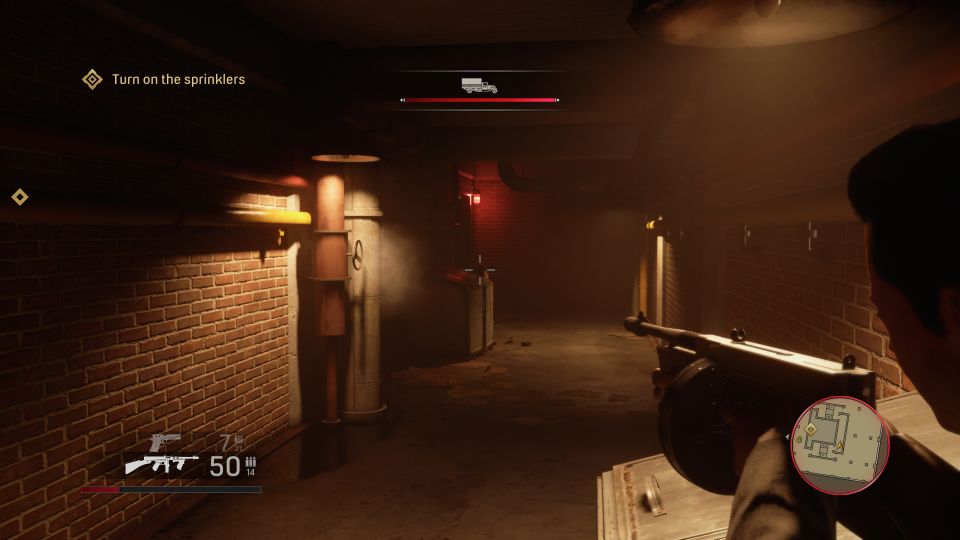 Go up the stairs on the other side and you'll reach the control room.
Turn on the sprinklers.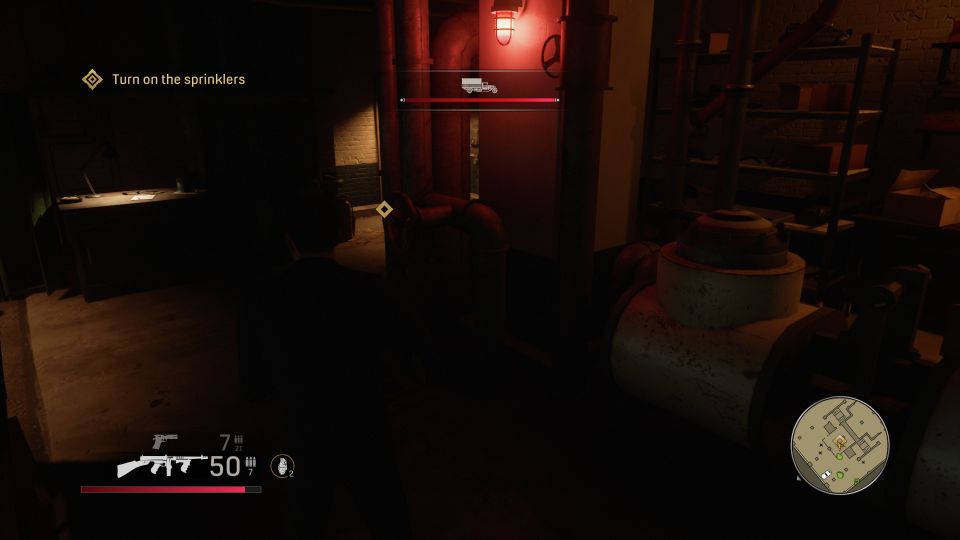 Continue escorting the truck
Follow the truck down to the next level and kill the enemies here.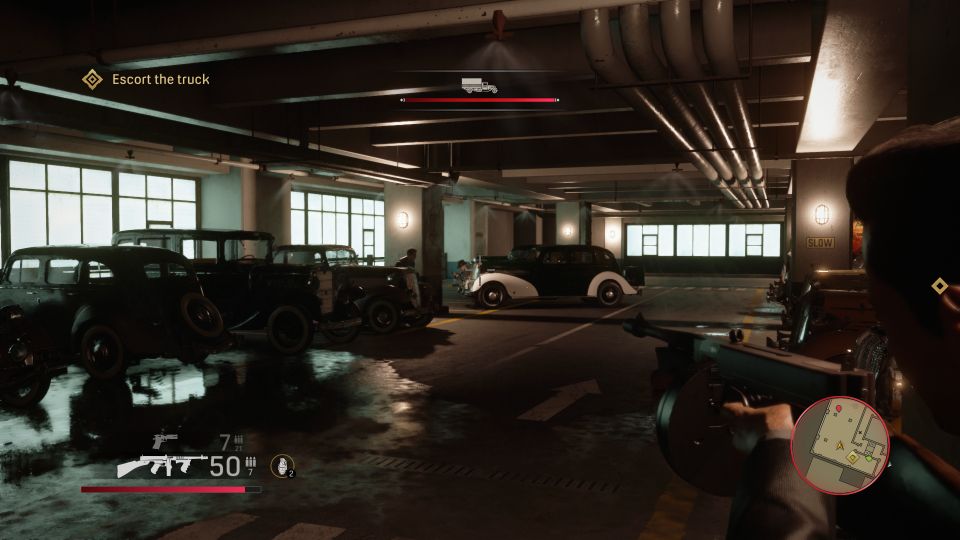 Once you've reached the ground level, talk to Sam.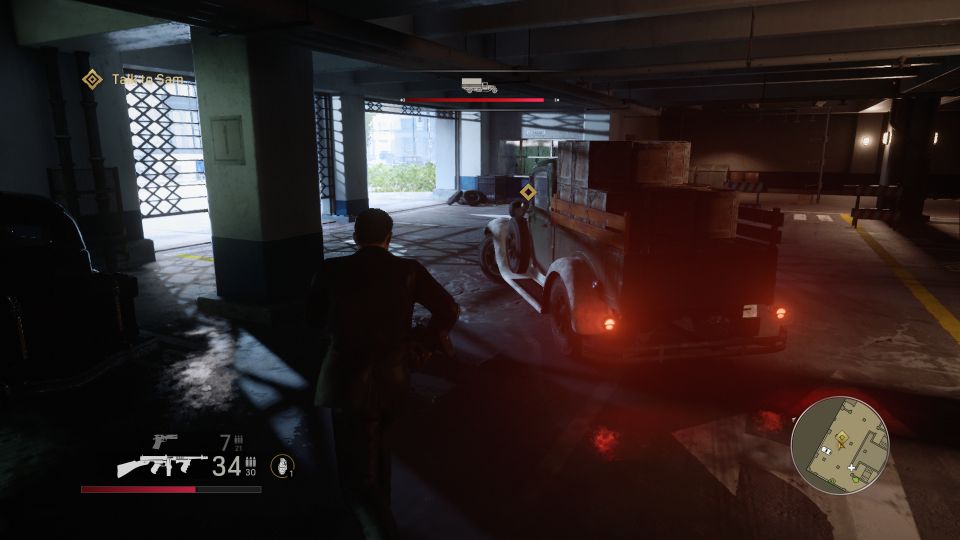 Follow the truck
Tommy will take a separate vehicle to escort the truck. You just have to follow behind the truck.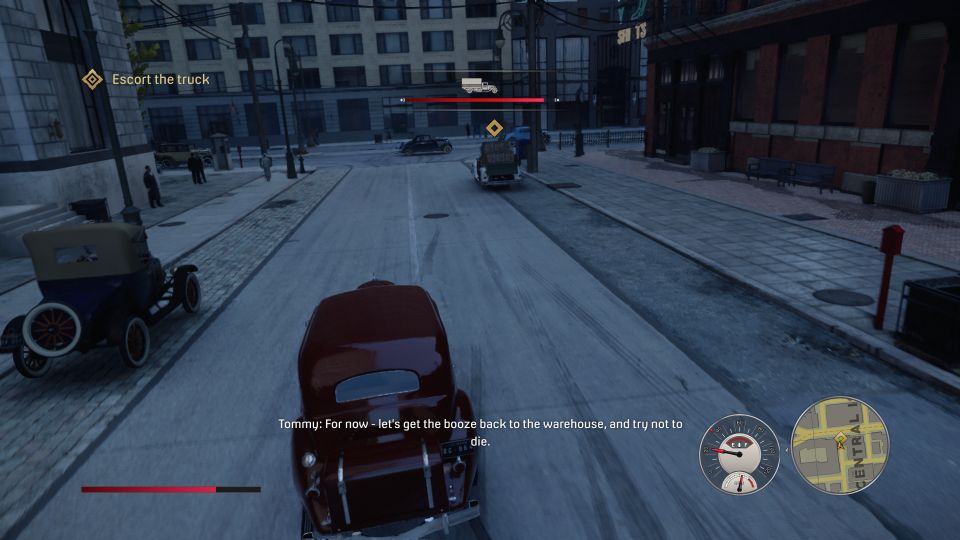 Along the way, there will be more enemy vehicles coming to attack.
Get near and shoot them off. Watch out for the truck's HP.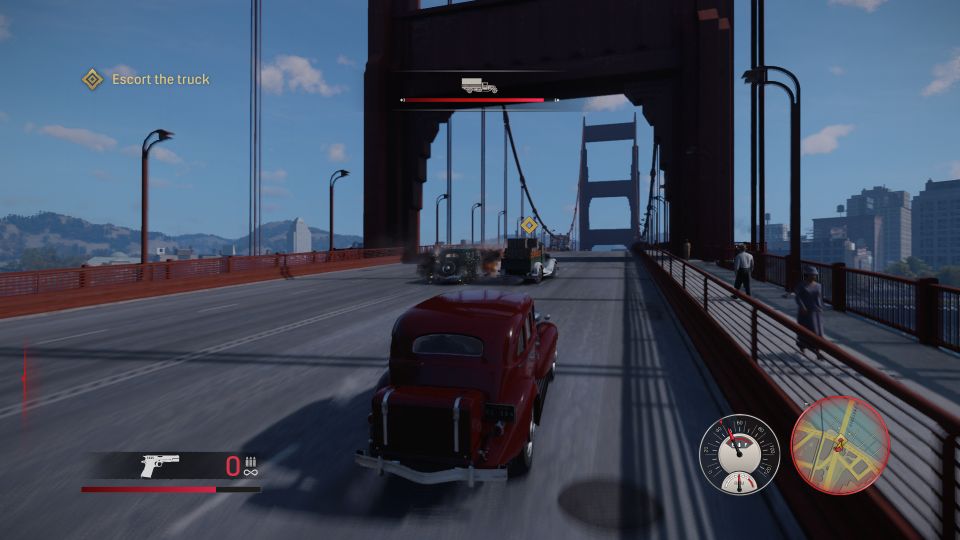 Continue following until the truck is brought back to Salieri's warehouse.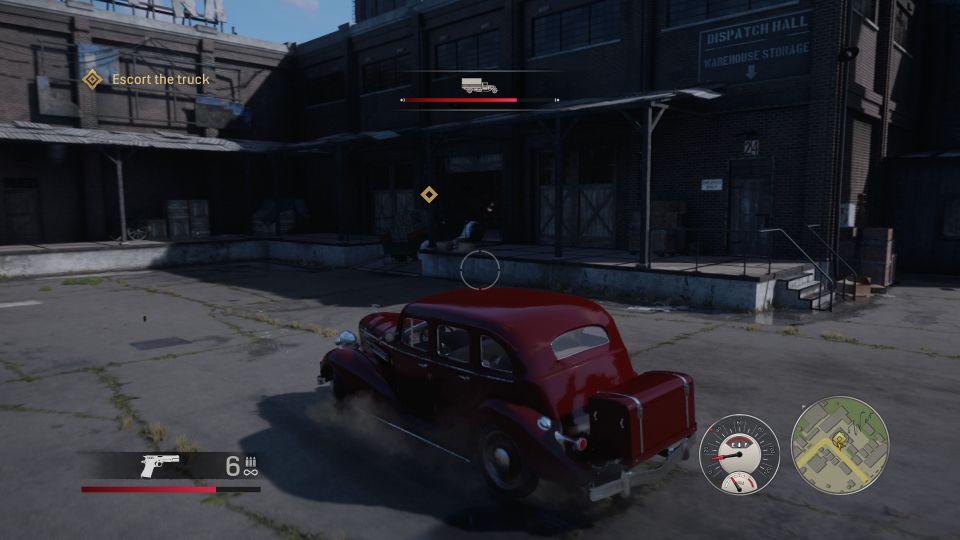 ---
Related articles:
Mafia Definitive Edition: Visiting Rich People Walkthrough
Mafia Definitive Edition: Omerta Mission Walkthrough & Guide