Bon Appetit (1935) is a main mission in Mafia: Definitive Edition.
Your task is to escort Salieri for lunch, eliminate the ambushers and find the rat.
Here's a walkthrough of Bon Appetit in Mafia: Definitive Edition.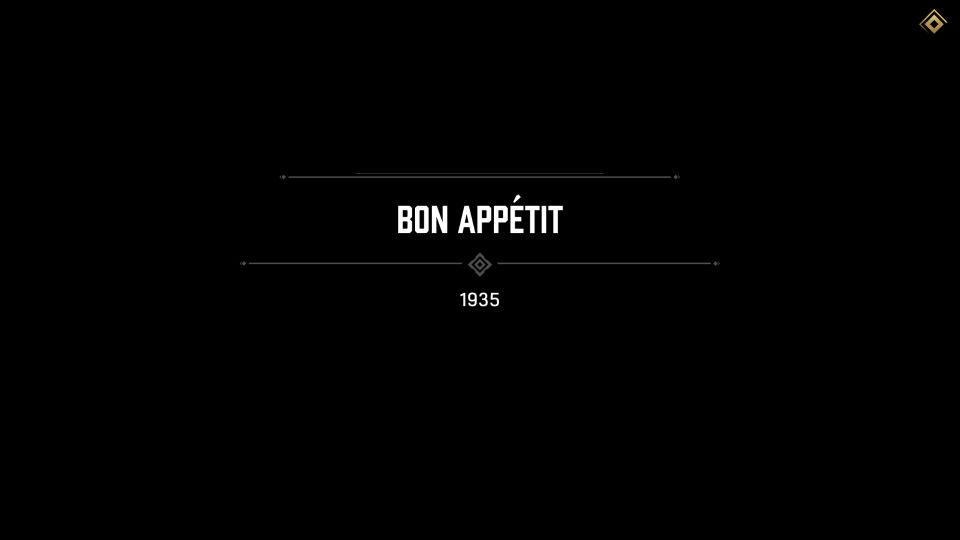 During the cutscene, Salieri will ask Tommy to escort him for lunch.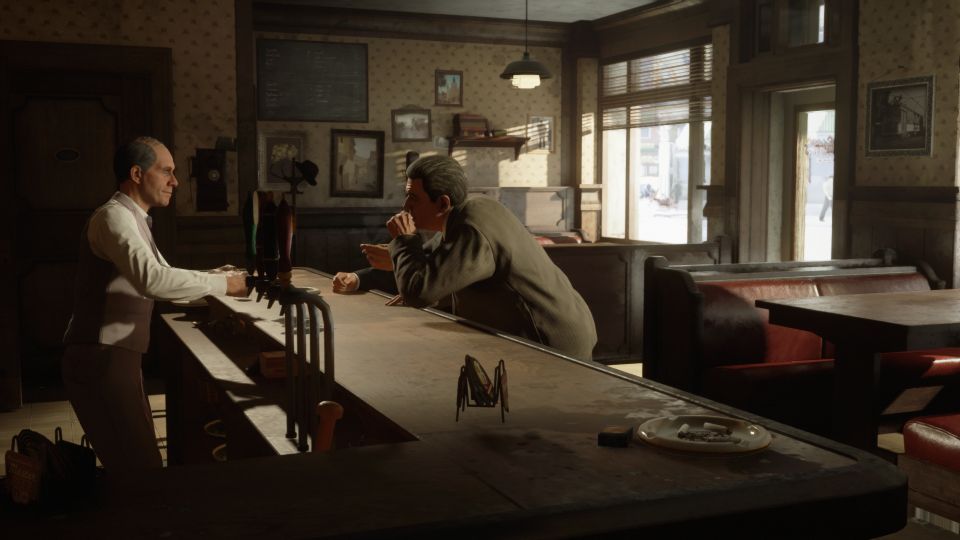 Drive to Pepe's restaurant
Get in the car.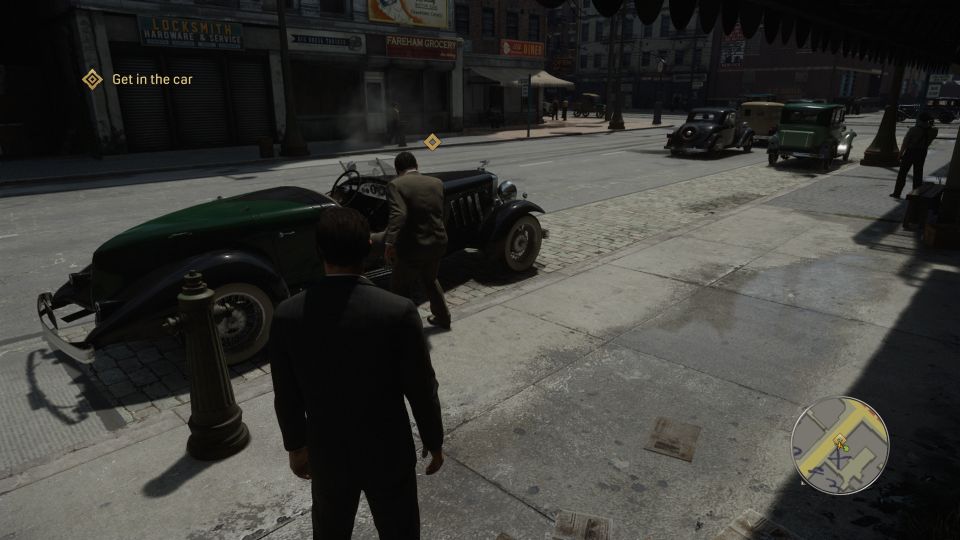 Head to Pepe's restaurant in North Park.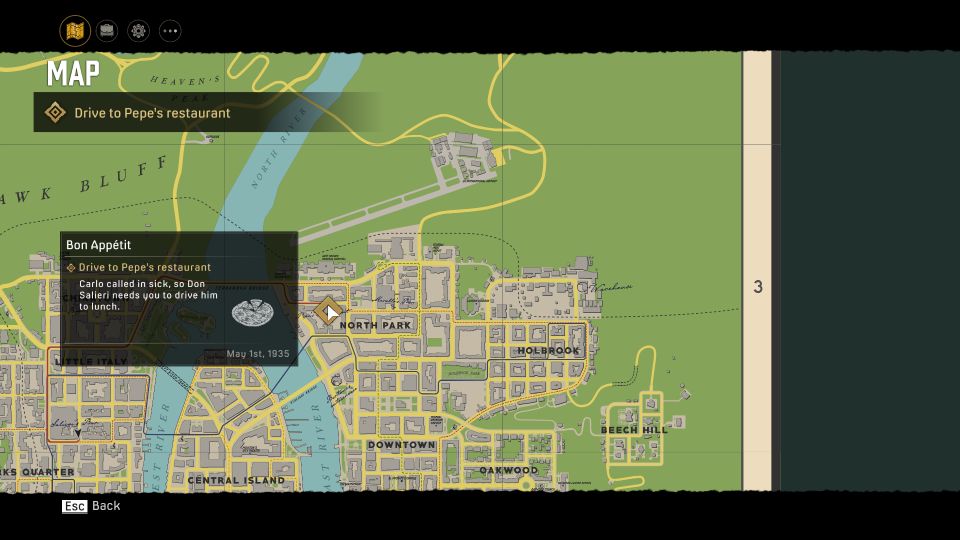 Circle round and ambush attackers
The restaurant will be attacked by Morello's men which ends up killing many innocent diners.
You will have to go through the back of the restaurant to kill the attackers. Take out the sole attacker who will come in from the left door.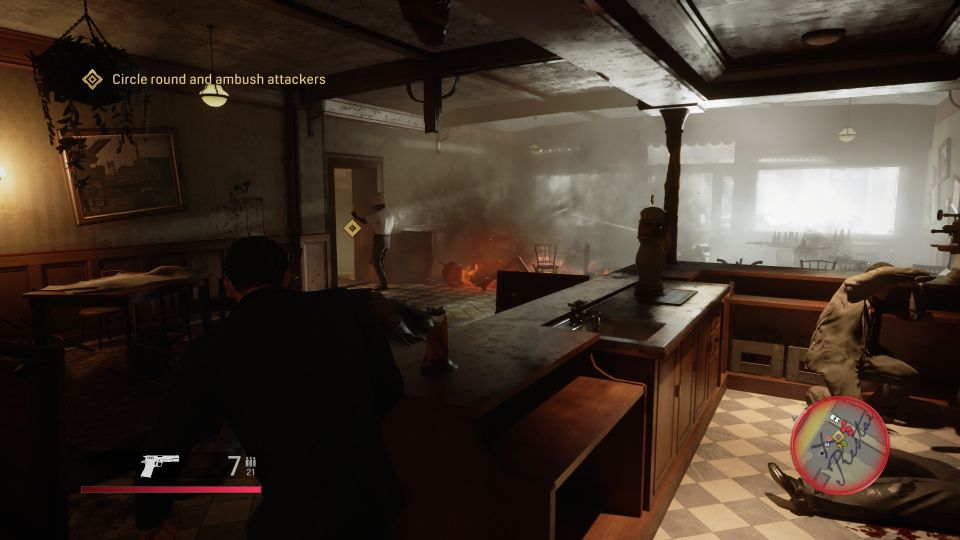 At the side, you will encounter more men. Kill them all.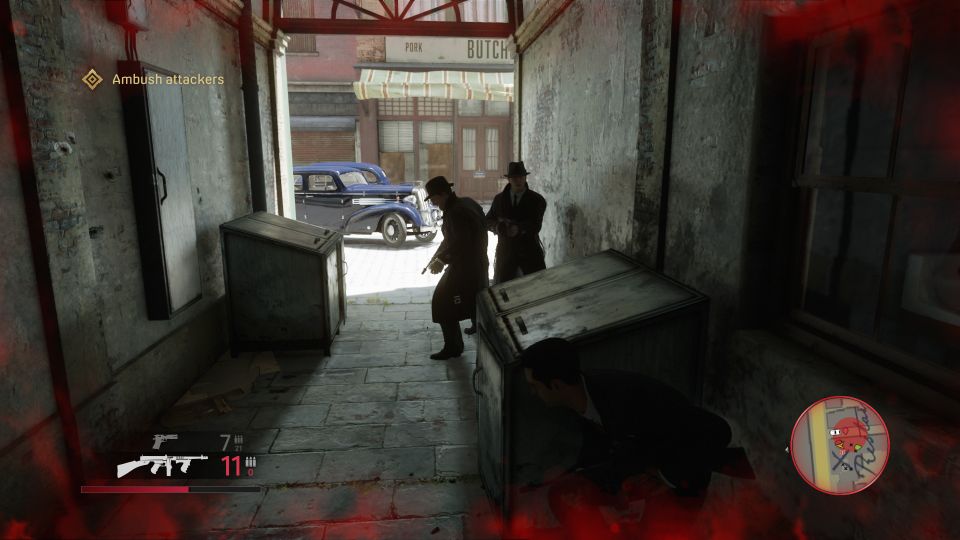 Finally, go to the front of the restaurant and eliminate the rest of the thugs.
Head to Carlo's apartment
After the area is secure, drive Salieri to Carlo's apartment as he is the rat.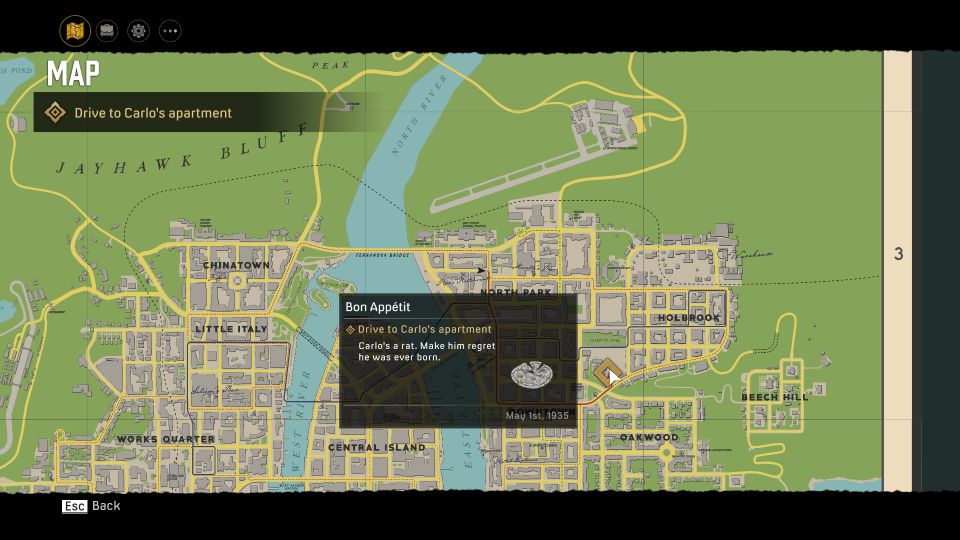 Follow Salieri into the building and a cutscene will load.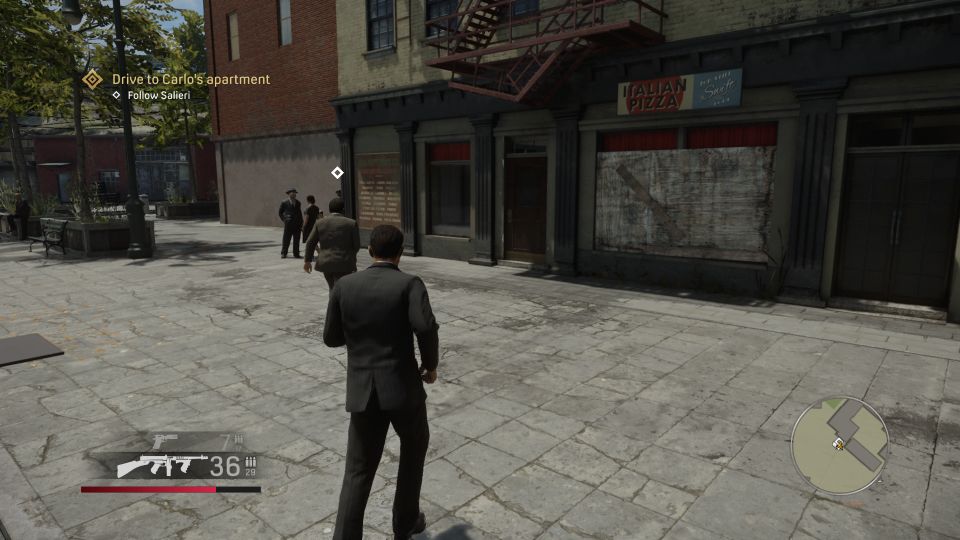 Chase after Carlo
Here, you simply need to run and chase after Carlo on foot.
Finally, you'll be able to shoot him down. During the cutscene, Salieri himself will kill Carlo for betraying them.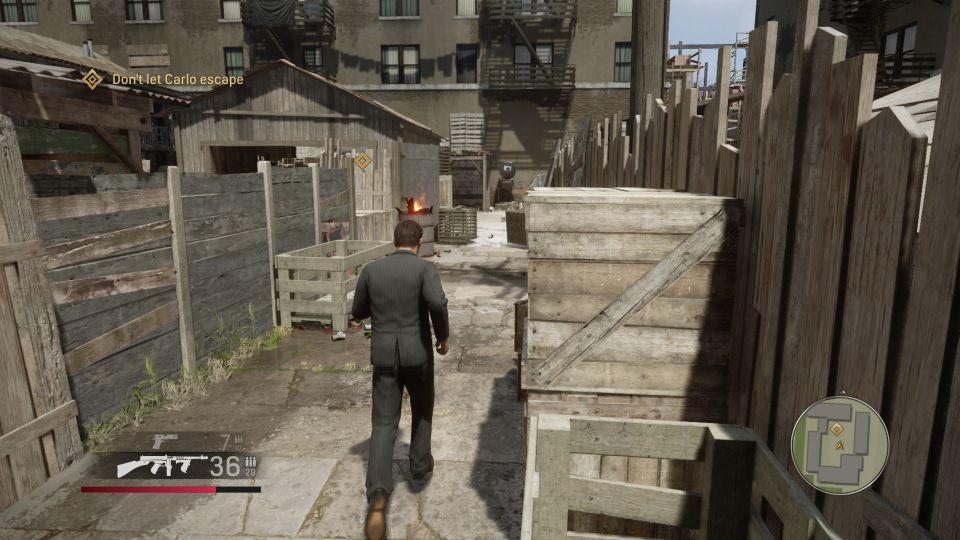 ---
Related articles:
Mafia Definitive Edition: Great Deal Mission Walkthrough