Until Death Do Us Part is a gig in Cyberpunk 2077.
Your objective is to steal a shard with Emilia Gutierrez's depository receipts.
Here's a walkthrough of Until Death Do Us Part in Cyberpunk 2077.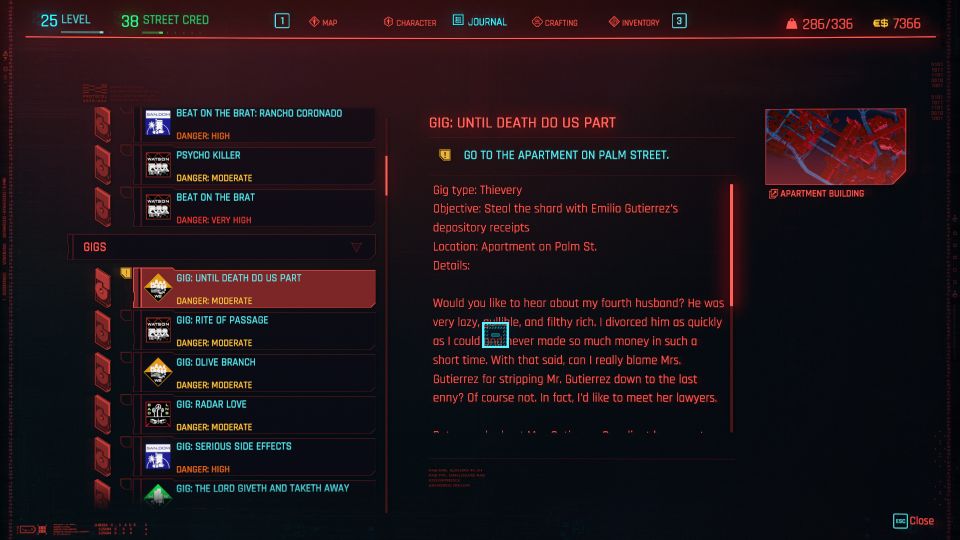 Get to the Palm Street apartment
Head to the apartment located in Charter Hill as marked on the map.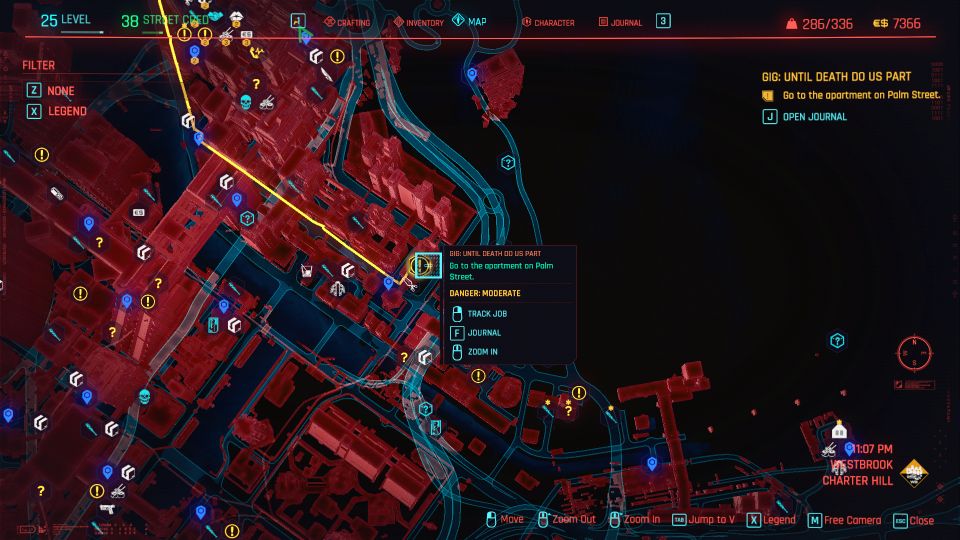 Go to the top floor using the elevator.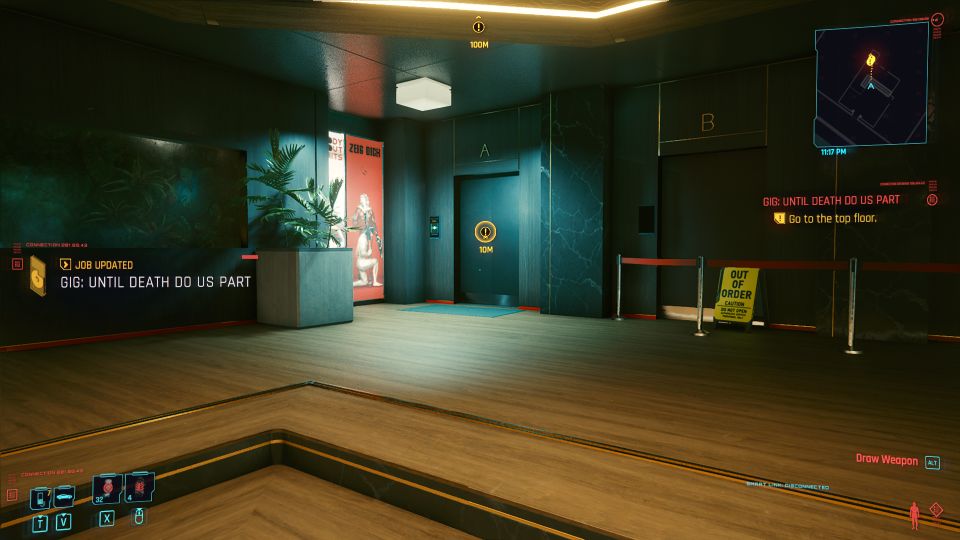 Find Gutierrez's office
Look for Gutierrez's office. You can open the first door on your left with level 6 technical ability.
During this gig, you may want to remain undetected, but I'm not sure what happens if you get found apart from being attacked.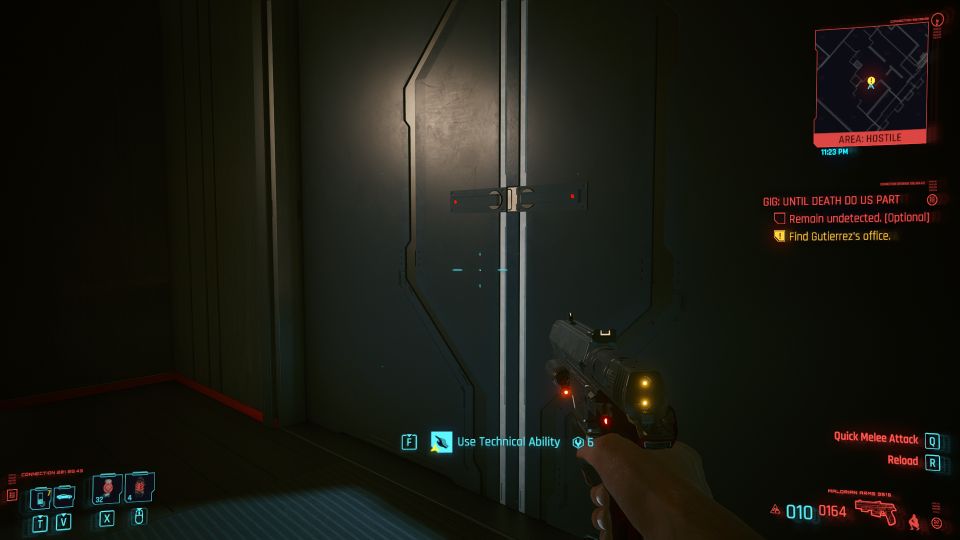 In the next room, you will see a security turret and a camera. Disable them both.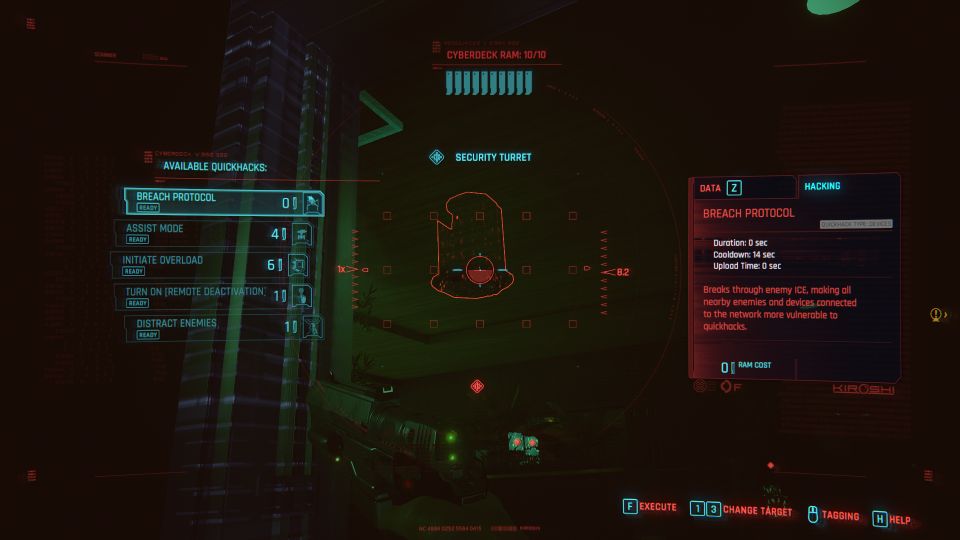 Make your way upstairs. Watch out for the drones. Walk past them when they turn away.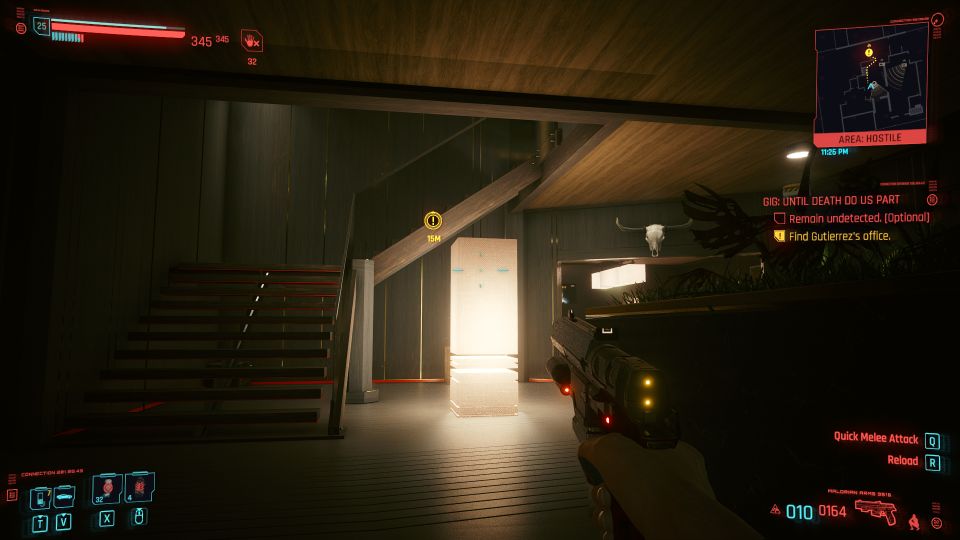 Steal the shard
Once you've found the office, you will see a computer. Beside the computer, you will see Gutierrez's shard. Take it with you.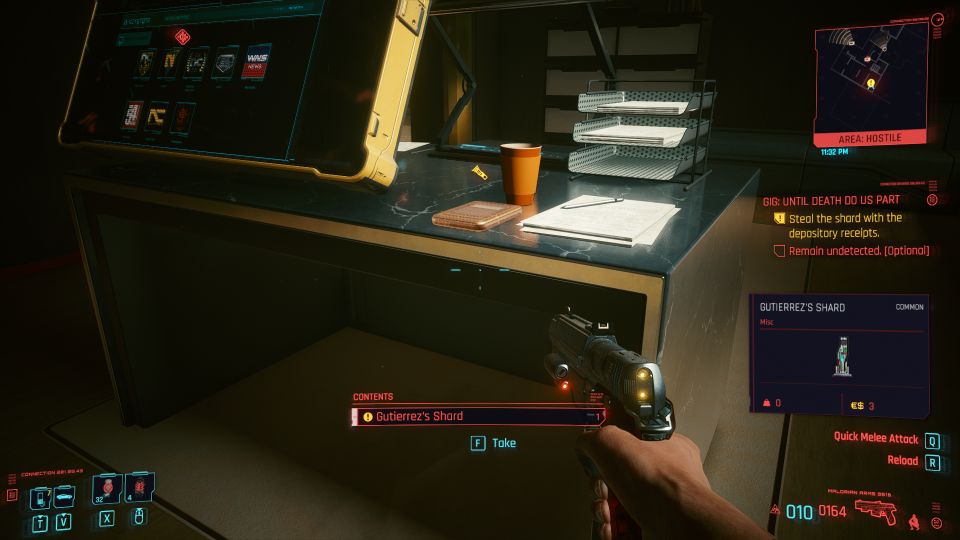 Escape the building
Next, just escape the building. The deactivated devices may have turned back on.
You may have to deactivate them again to remain unseen.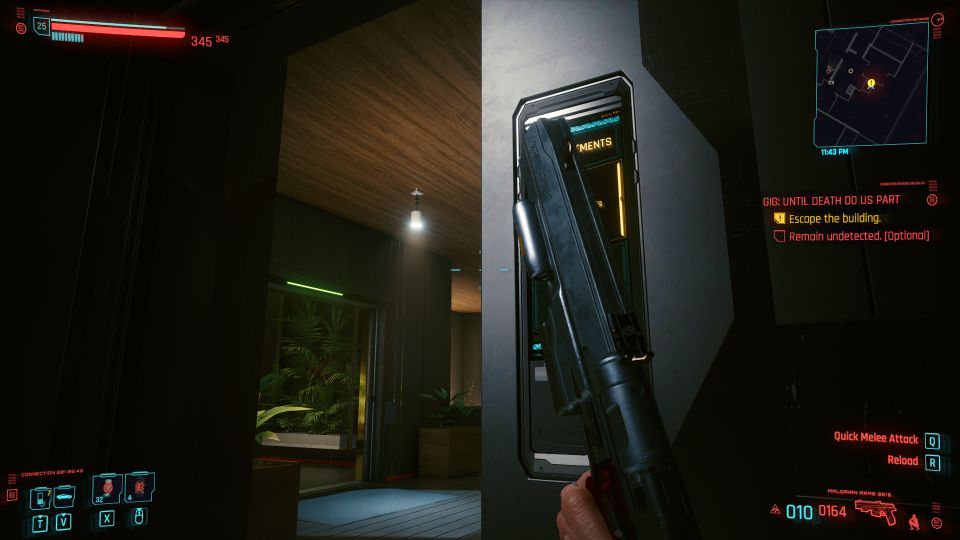 Deposit the shard
Go to the drop point opposite the apartment. Deliver the shard and the gig is done.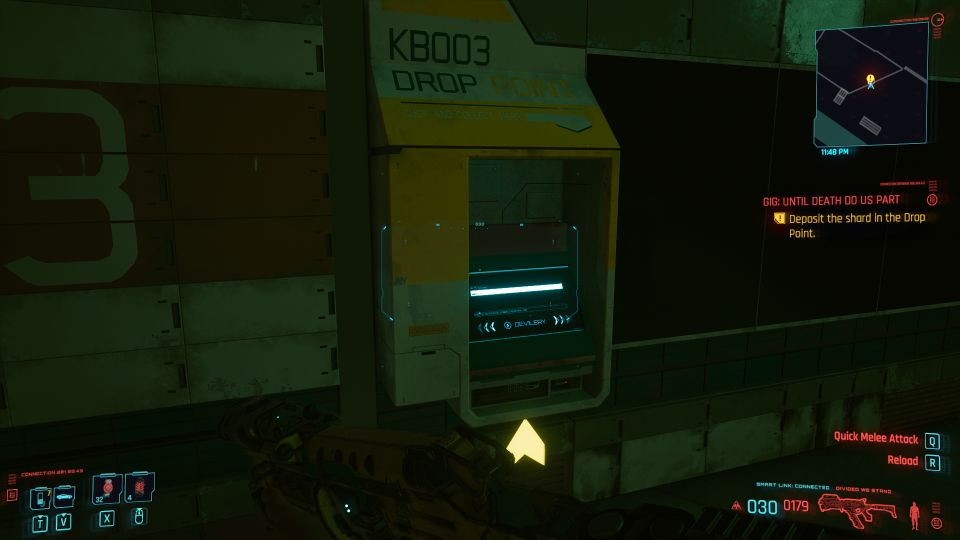 ---
Related posts:
Cyberpunk 2077: Many Ways To Skin A Cat Walkthrough
Cyberpunk 2077: How To Unlock Johnny Silverhand's Porsche