Many Ways To Skin A Cat is a gig in Cyberpunk 2077.
Your objective is to help steal a van from the Revere Courier Services Facility.
Here's a walkthrough of Many Ways to Skin a Cat in Cyberpunk 2077.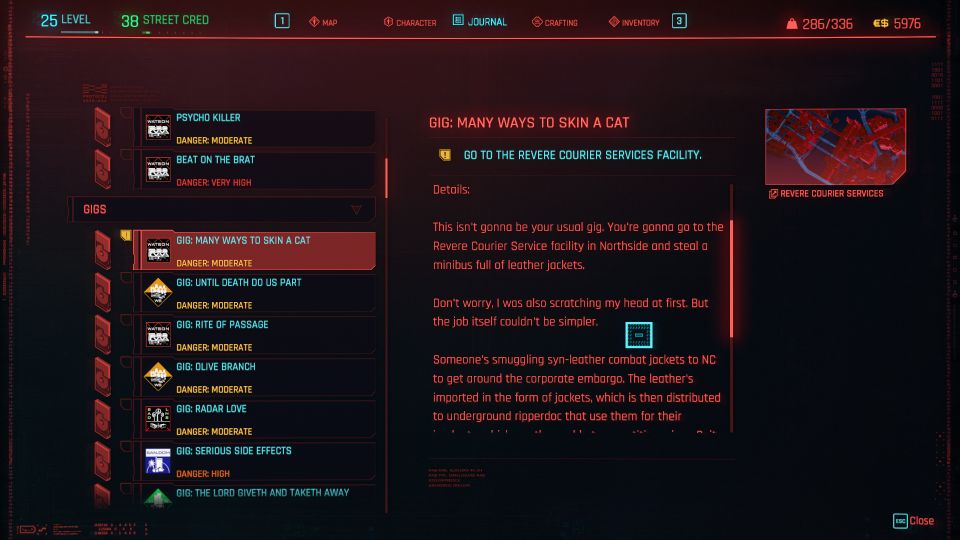 Get to the facility
Head to the facility in Northside as marked on the map.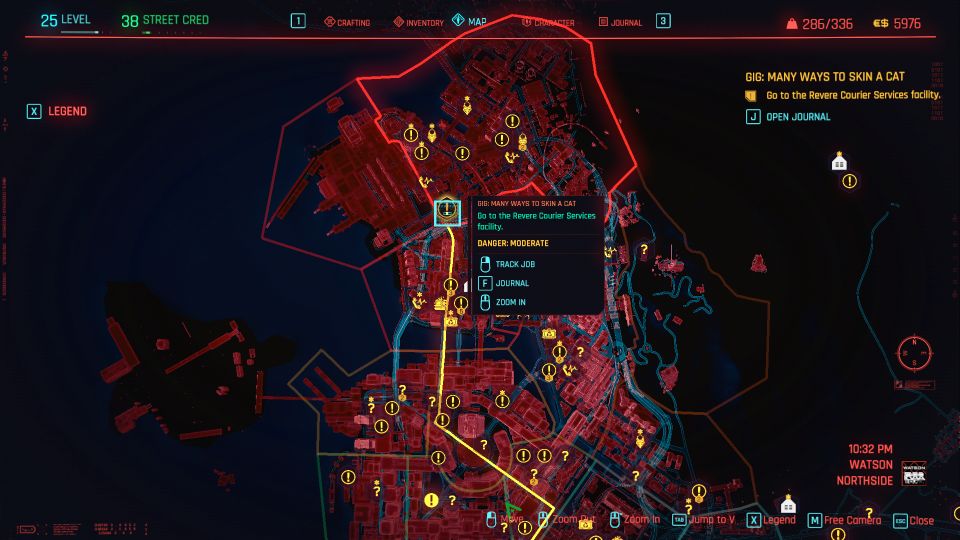 Enter the facility
You can enter the facility from the front gate but there are many guards looking at the gate.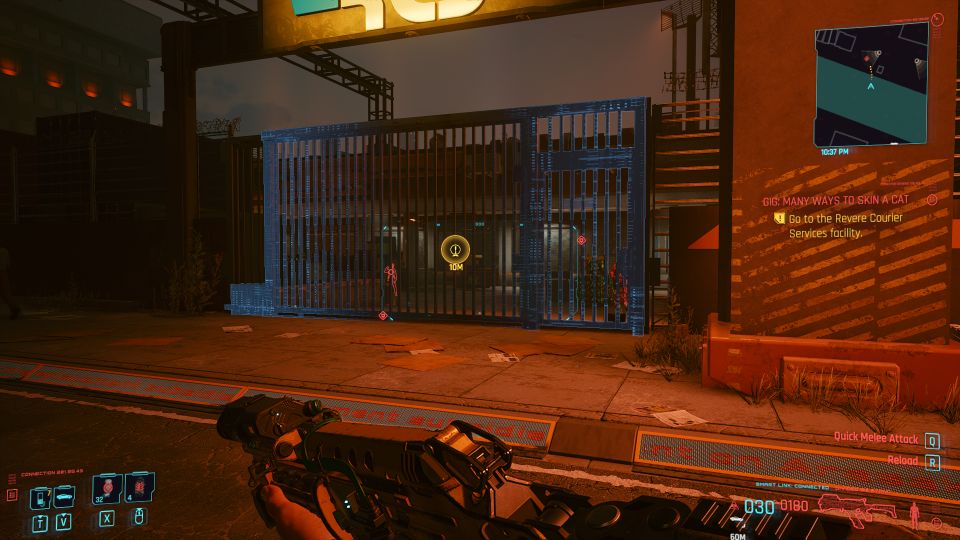 Another way is to go to the right wall of the facility compound. There's a way for you to climb up the wall as the fence is missing, and jump into the compound.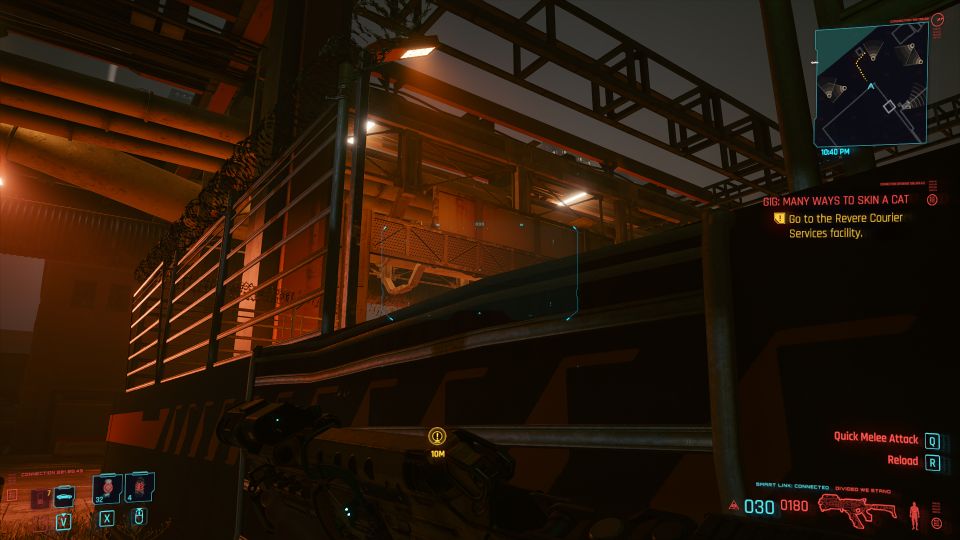 Watch out for the camera at the back entrance. You may want to disable it first. Enter the back entrance.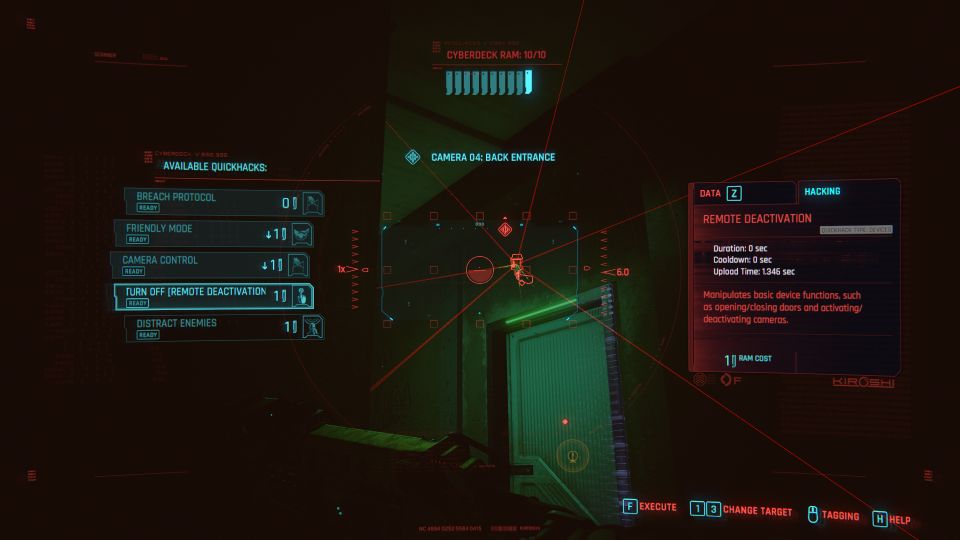 Gain access to the van
Once you're inside the facility, go upstairs to look for the main computer.
Disable the camera again.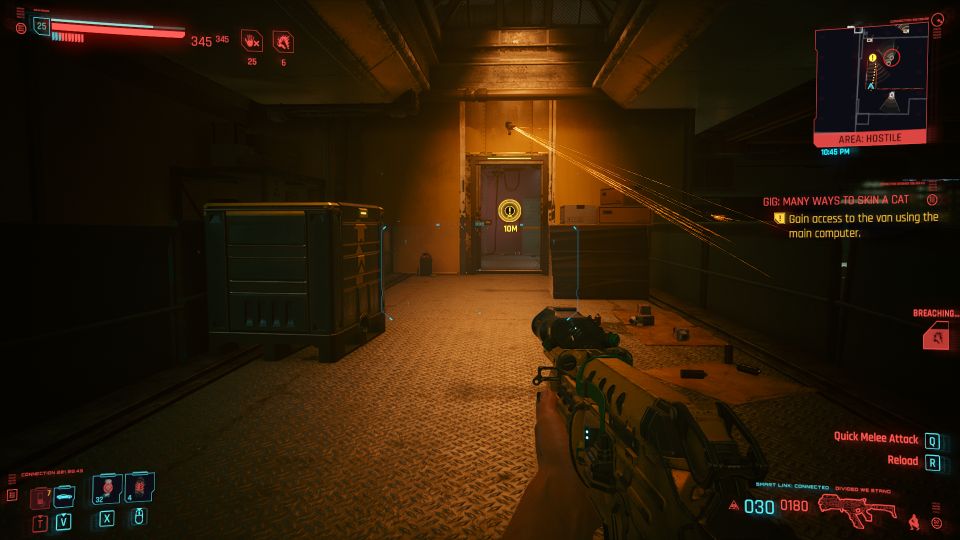 You will then reach the room with the main computer. Authorize via personal link.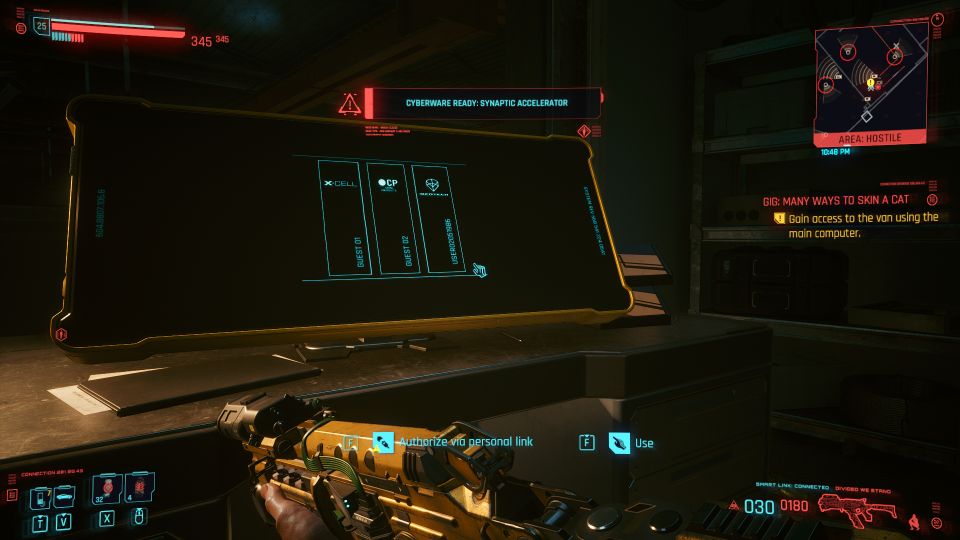 Steal the van
You might want to disable the camera and watch out for the guards first.
Jump down and enter the van.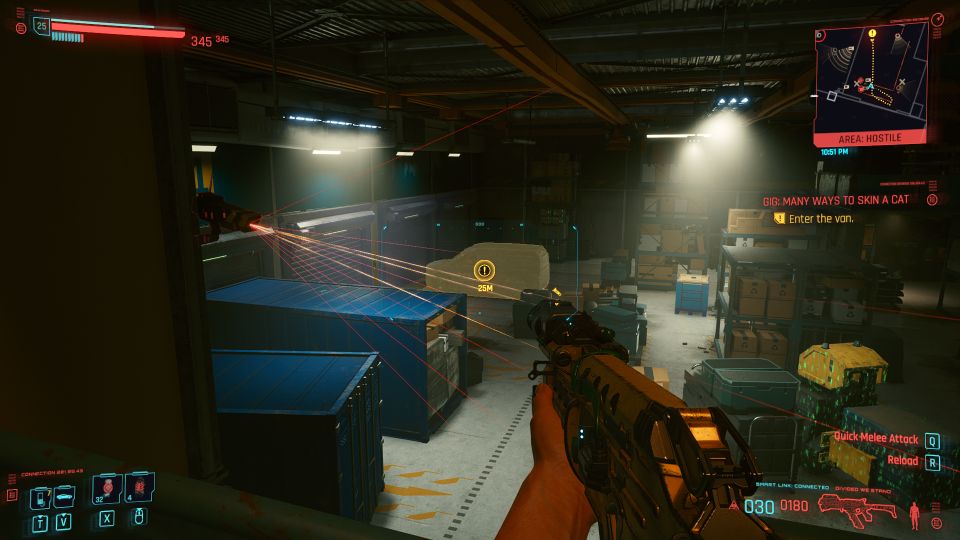 Once you've taken the van, drive out of the facility before they start to attack. The gates will open by themselves.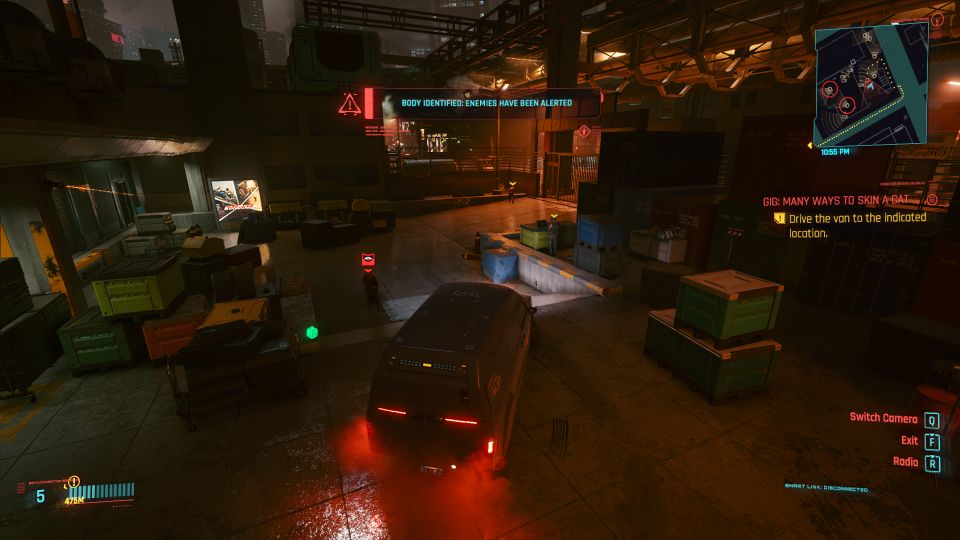 Drive the van to the indicated location
Head to the location marked on the map.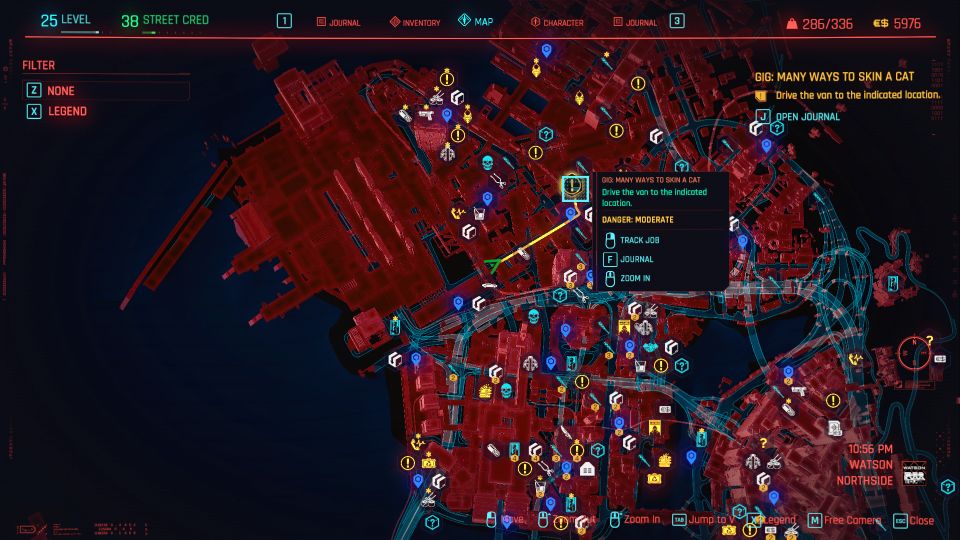 Park inside the small garage and your job is done.
The gig ends here.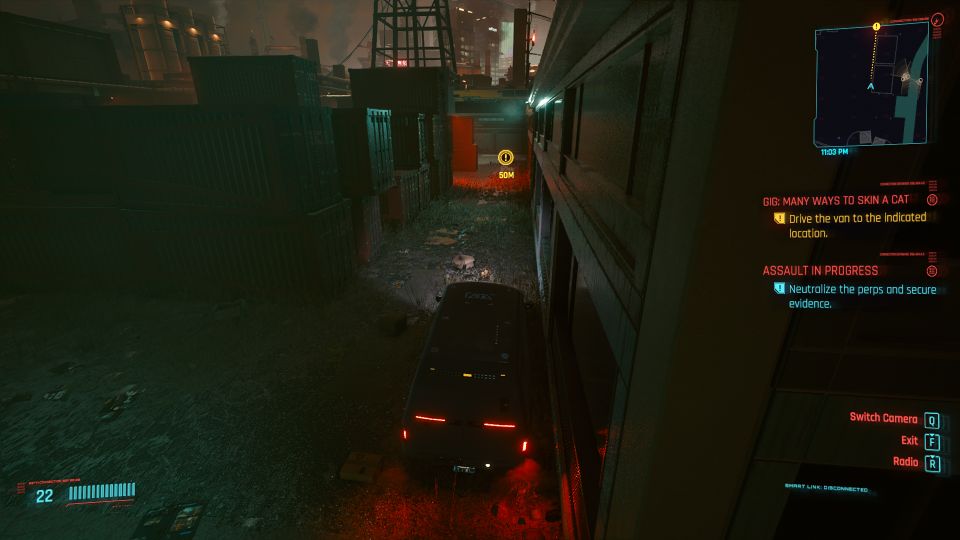 ---
Related posts:
How To Unlock Johnny Silverhand's Porsche In Cyberpunk 2077
Cyberpunk 2077: The Beast In Me (The Big Race) Walkthrough