Under The Bridge (Cyberpsycho Sighting) is a gig in Cyberpunk 2077.
Your objective is to neutralize the cyberpsycho and get evidence.
Here's a walkthrough of Under The Bridge in Cyberpunk 2077.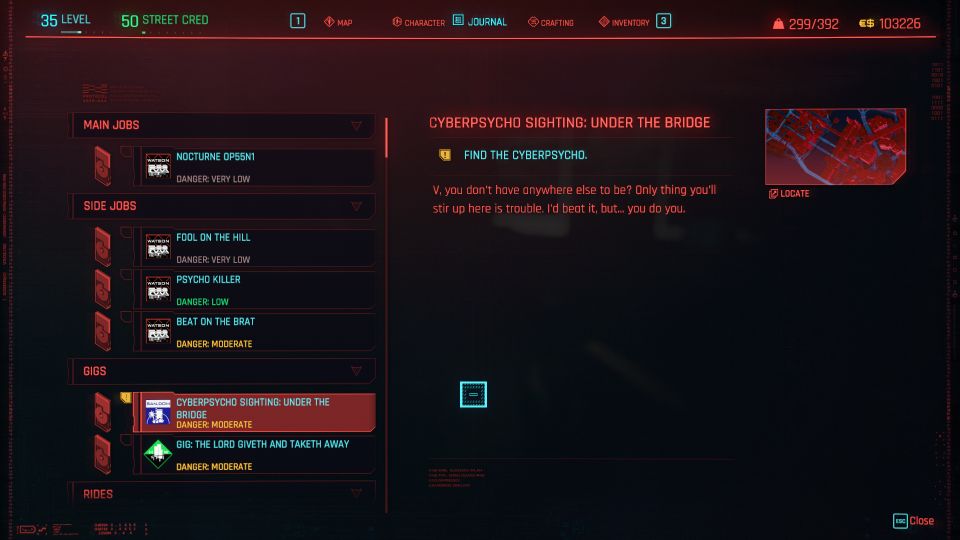 To begin the gig, get to the location marked on the map below.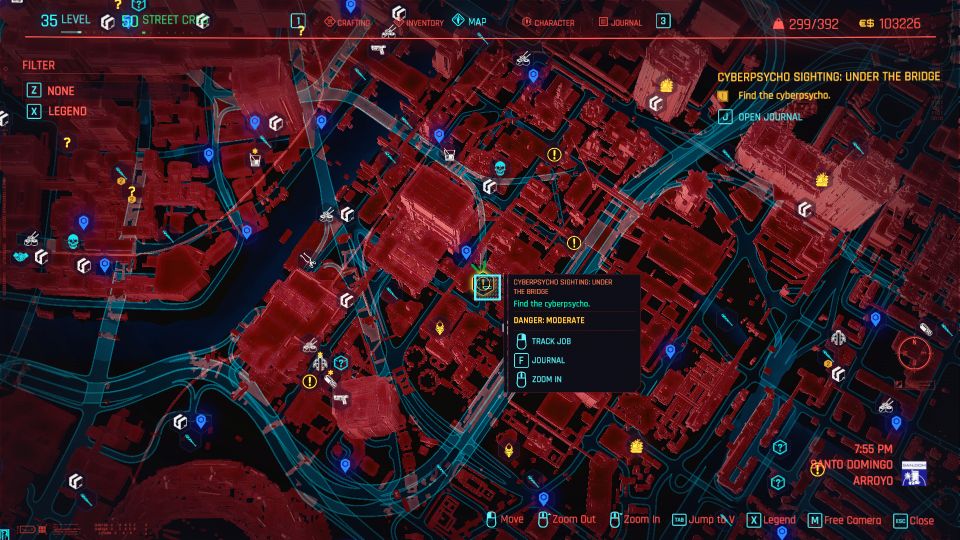 Find the cyberpsycho
You will find yourself under a bridge. There'll be dead bodies in the area.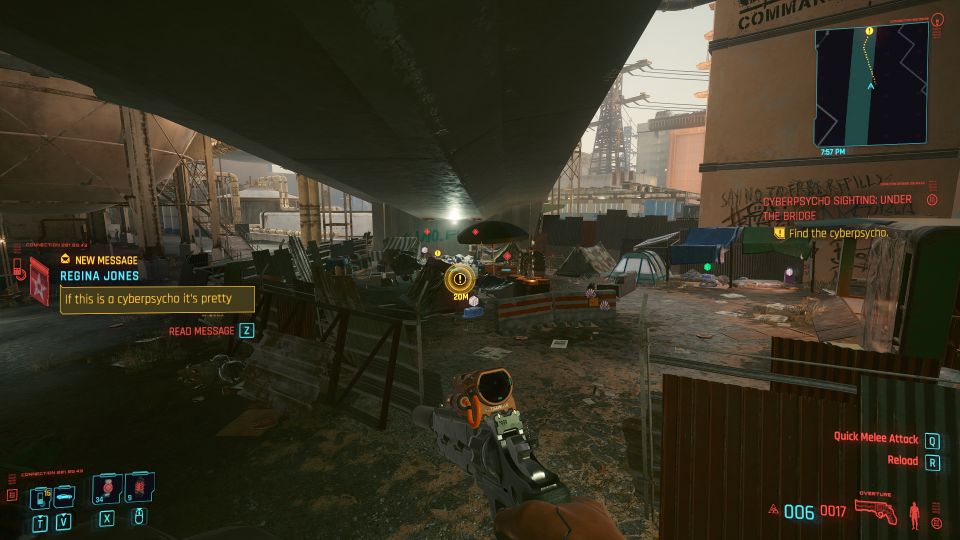 To find the cyberpsycho, just loot from the dead body marked on the screen.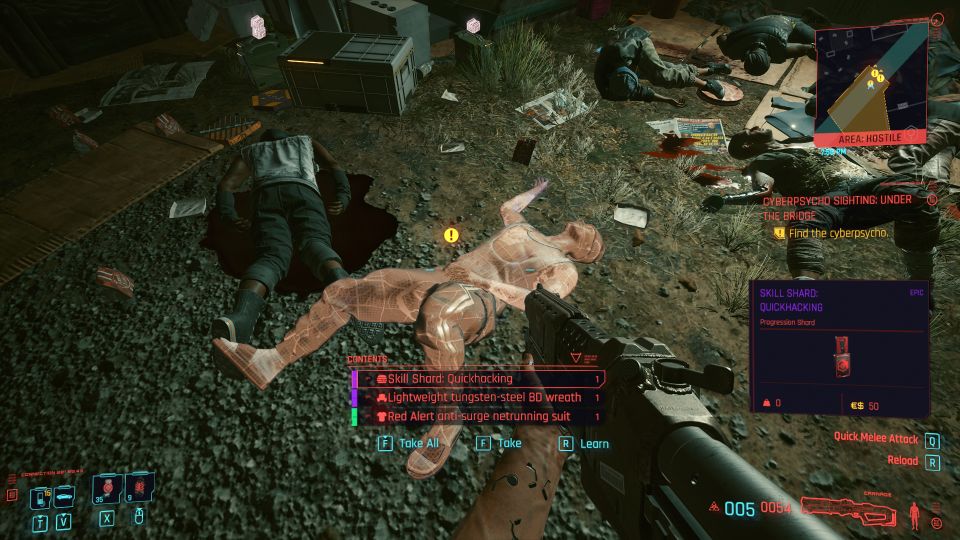 Neutralize the threat
Tamara Cosby will appear. She will also have two turrets helping her.
Take her out using your guns, quickhacks and grenades. You can disable the turrets with quickhacks.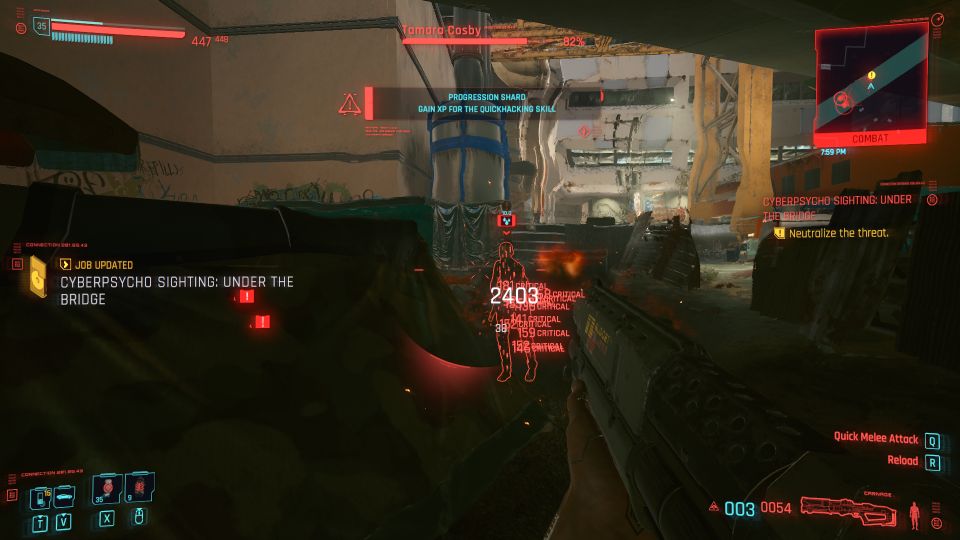 Search the area
Once she's down, you need to collect information. You're looking for a shard on Tamara Cosby and Tony Ludic, which is inside a container or tent.
Read the shard.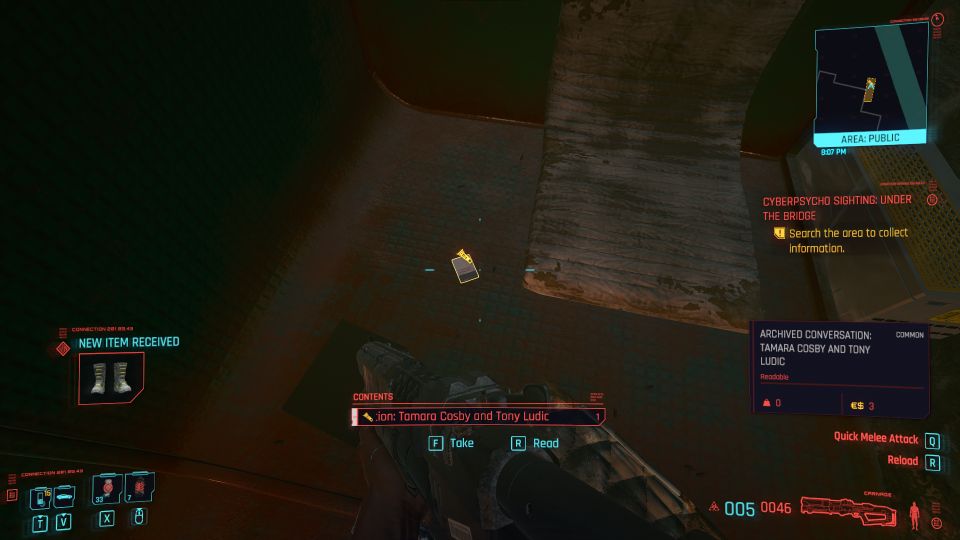 Message Regina
Next, message Regina and the gig ends here.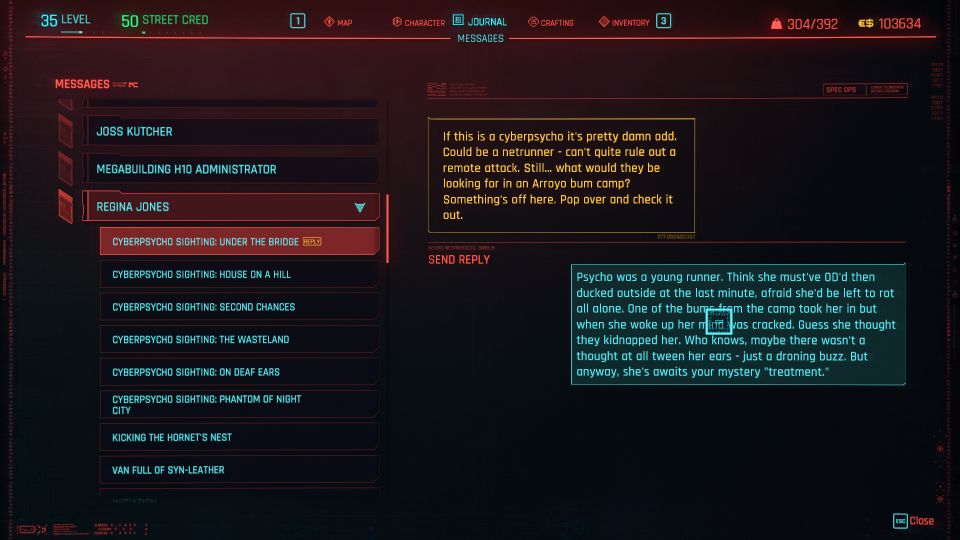 ---
Related posts:
Cyberpunk 2077: Ezekiel Saw The Wheel Walkthrough
Cyberpunk 2077: Gun Music (Side Job Walkthrough)