Gun Music is a side job with the nomads in Cyberpunk 2077.
Your objective is to attend the deal with the scavs and ensure it goes well.
Here's a walkthrough of Gun Music in Cyberpunk 2077.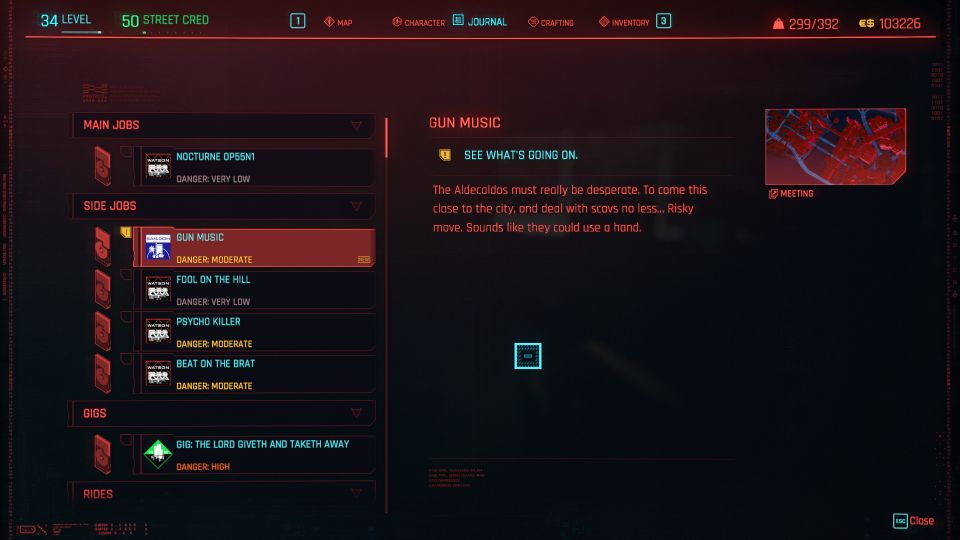 To begin the mission, get to the location marked on the map below in Arroyo.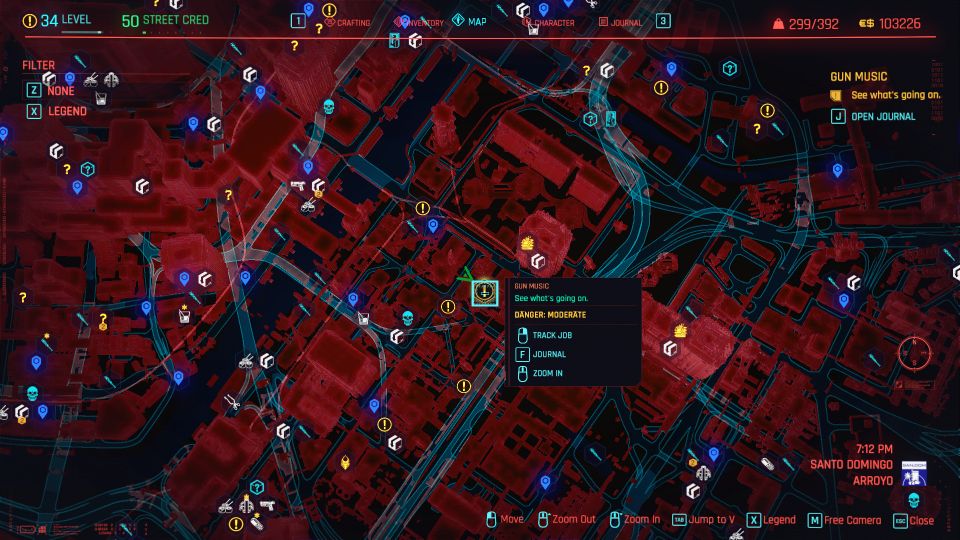 Talk to Taco who is standing at the front gate.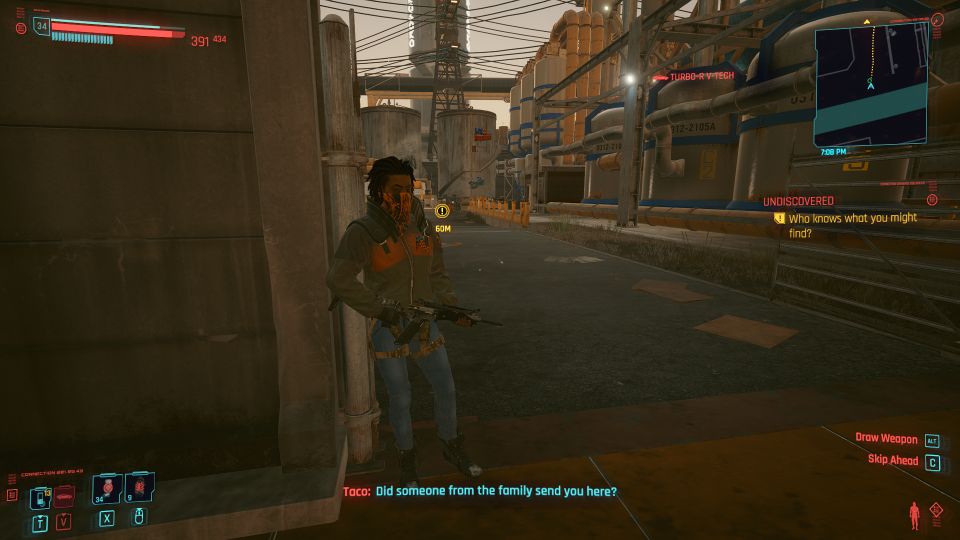 See what's going on
Head inside to meet Carol and the rest.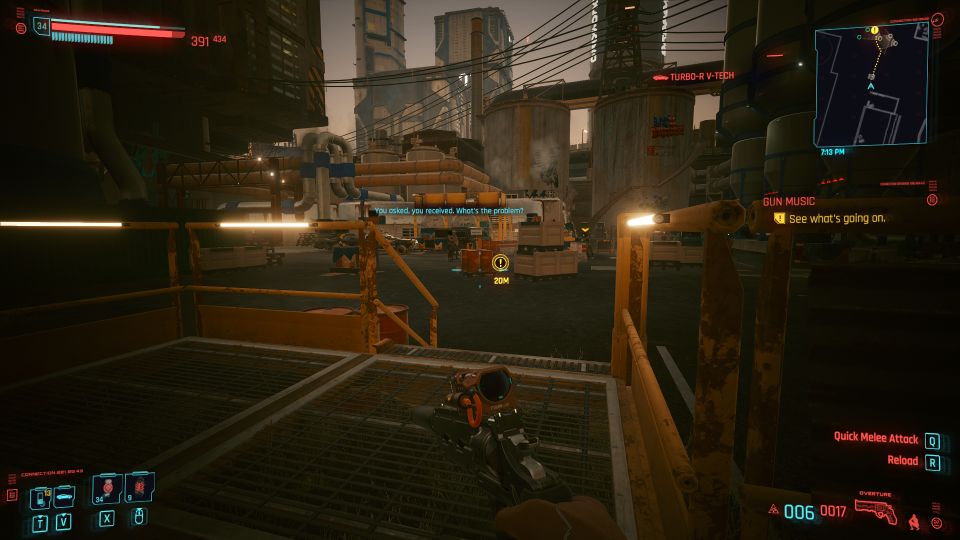 You can tell the Scav leader you are V. They will then find out that you were the one who attacked them for Sandra Dorsett.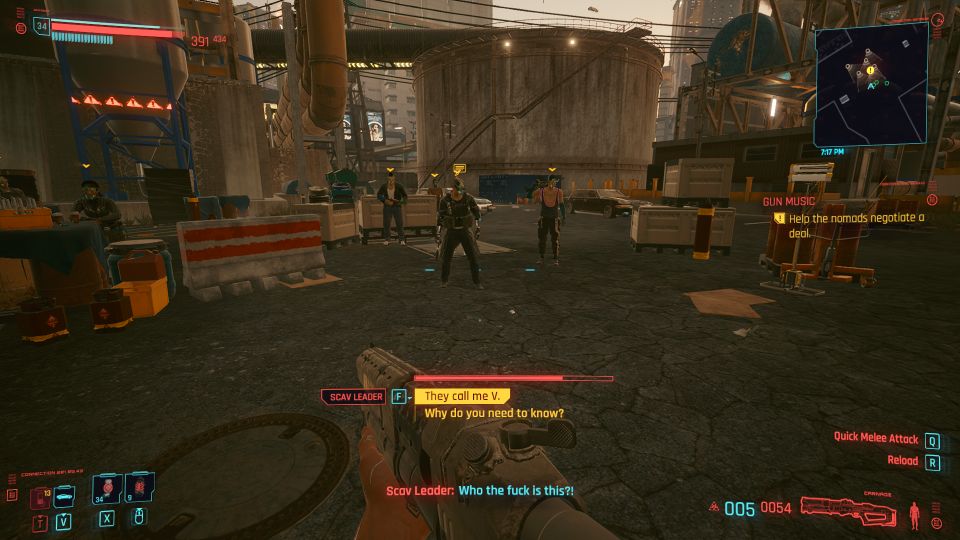 Help the nomads negotiate
During the conversation, you can prevent a fight if the level of your Body attribute is high enough. I chose the third option which required level 12 Body.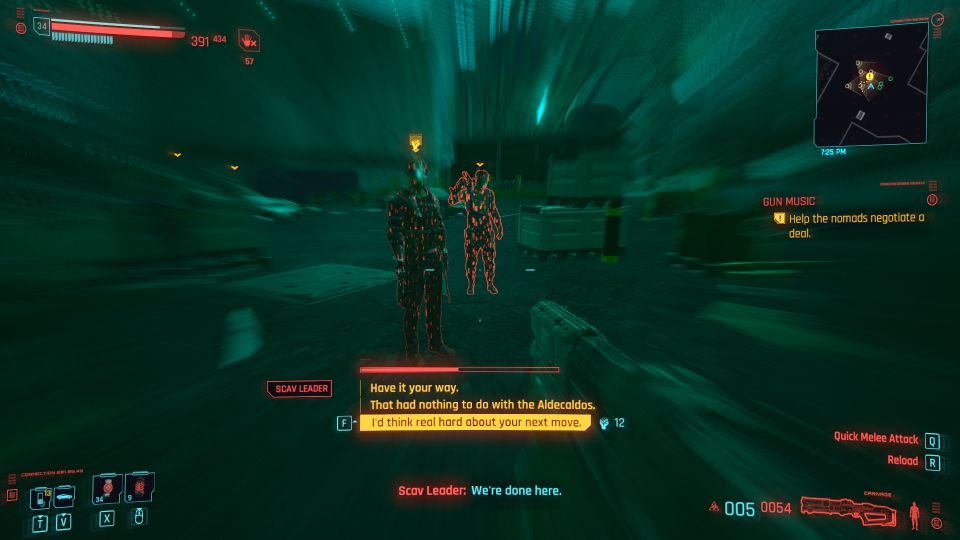 The leader then gives up and pays the eddies.
Talk to Carol and the gig ends here.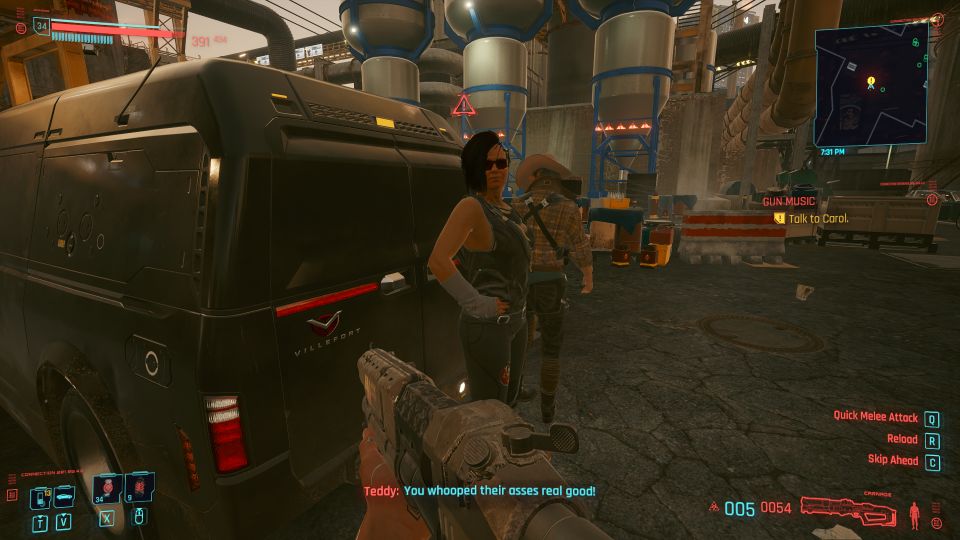 ---
Related posts:
Cyberpunk 2077: Family Matters (Gig Walkthrough)
Cyberpunk 2077: The Union Strikes Back Walkthrough
Cyberpunk 2077: Going-Away Party Gig Walkthrough