Going-Away Party is a gig available in Rancho Coronado of Cyberpunk 2077.
Your objective is to get Flavio out of the 6th Street hideout.
Here's a walkthrough of Going-Away Party in Cyberpunk 2077.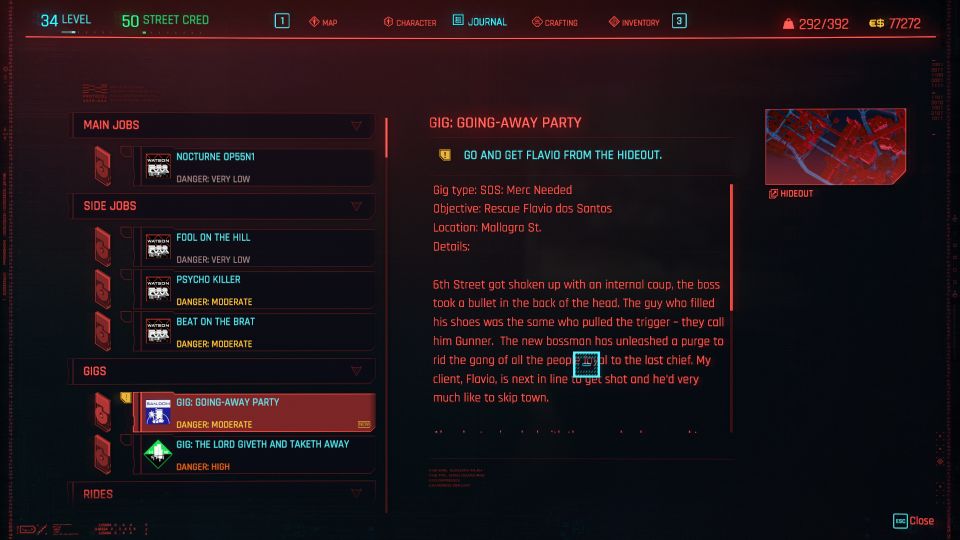 To begin the gig, get to the location marked on the map below.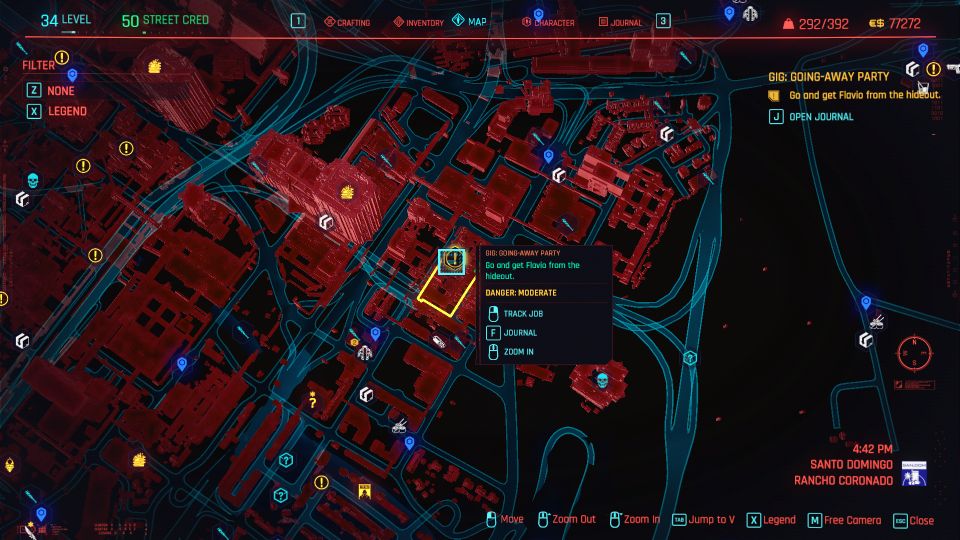 Enter the hideout
When you reach the location, you'll see 6th Street outside. Take them out before entering the hideout.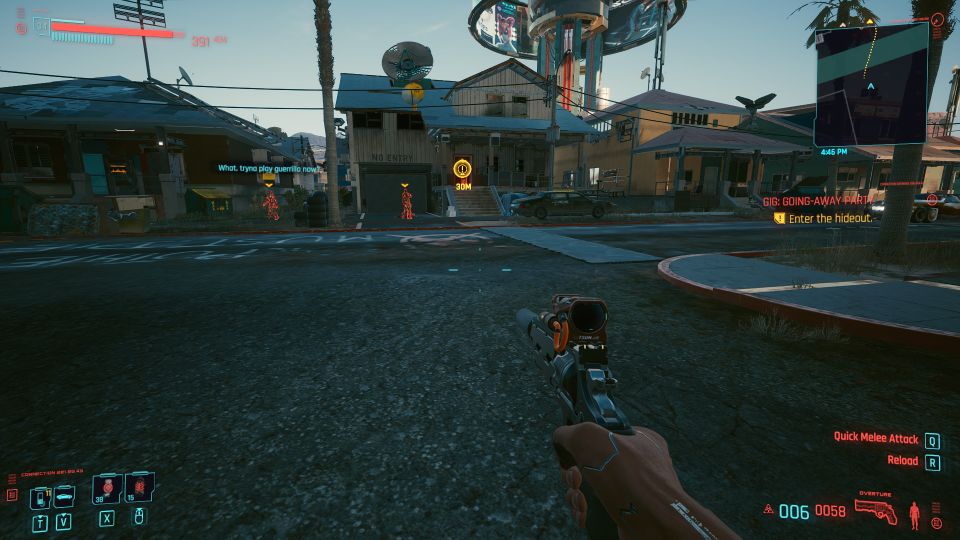 Inside, you'll meet more gang members. Get rid of them.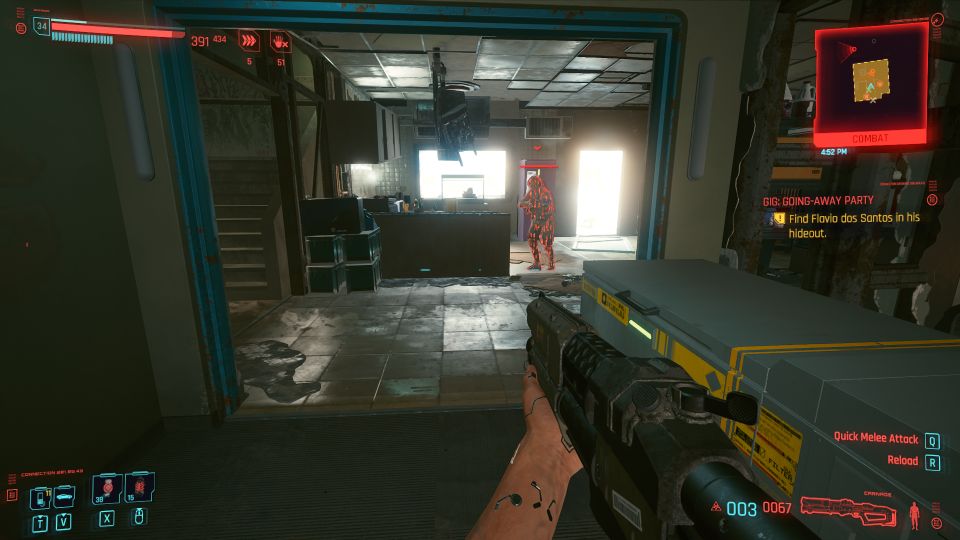 Scan the bodies
Upstairs, you'll find a room with many dead bodies. Scan the bodies to find Flavio. He is one of the few guys in the area.
Talk to Flavio to get him up.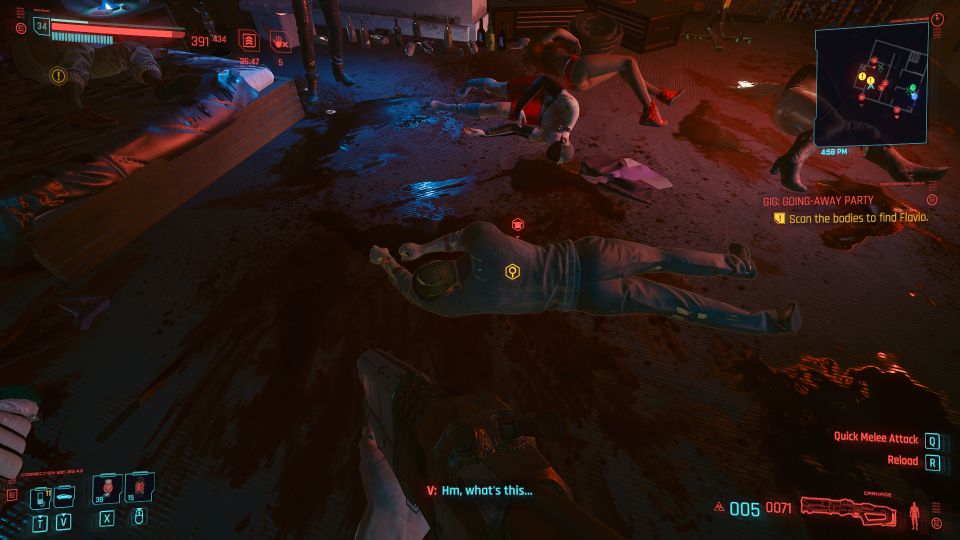 Escort Flavio to the transport
Head to the downstairs garage and escort him to the transport.
If he doesn't follow you, just enter the car and he'll automatically appear.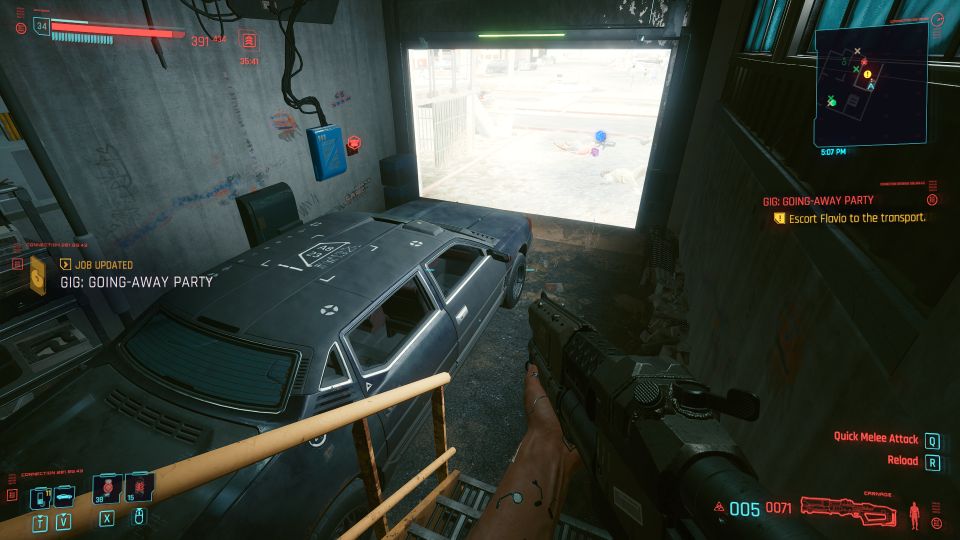 Bring him to the nomad contact nearby.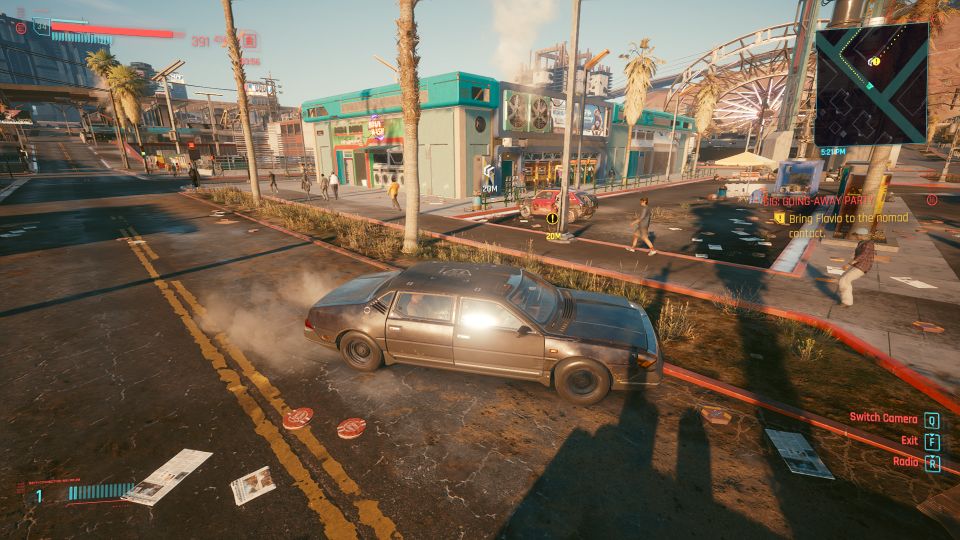 Talk to the nomad
Speak to the Aldecaldo to complete the gig.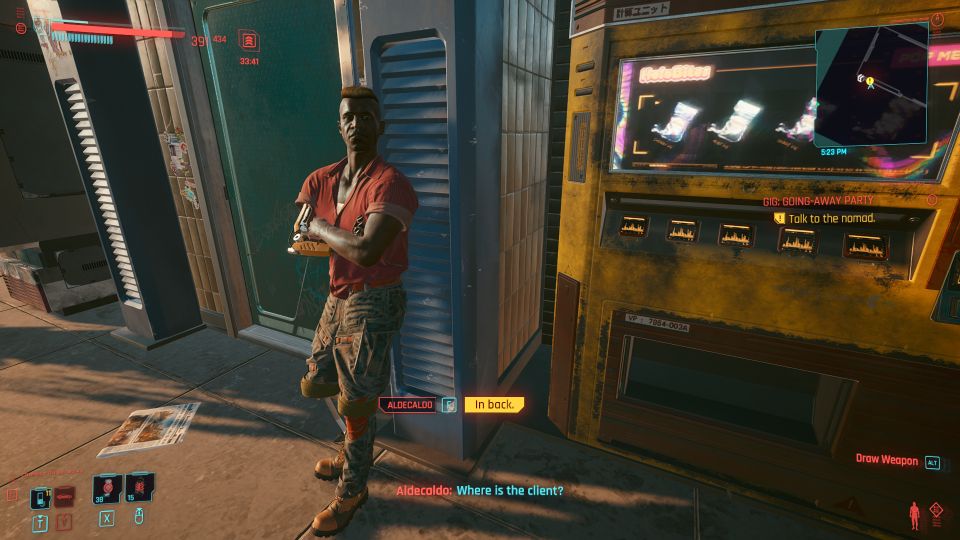 ---
Related posts:
Cyberpunk 2077: Cuckoo's Nest Gig Walkthrough
Cyberpunk 2077: Dancing On A Minefield Walkthrough