The Union Strikes Back is a gig by Rogue in Cyberpunk 2077.
Your objective is to eliminate a man named Vic Vego inside a building.
Here's a walkthrough of The Union Strikes Back in Cyberpunk 2077.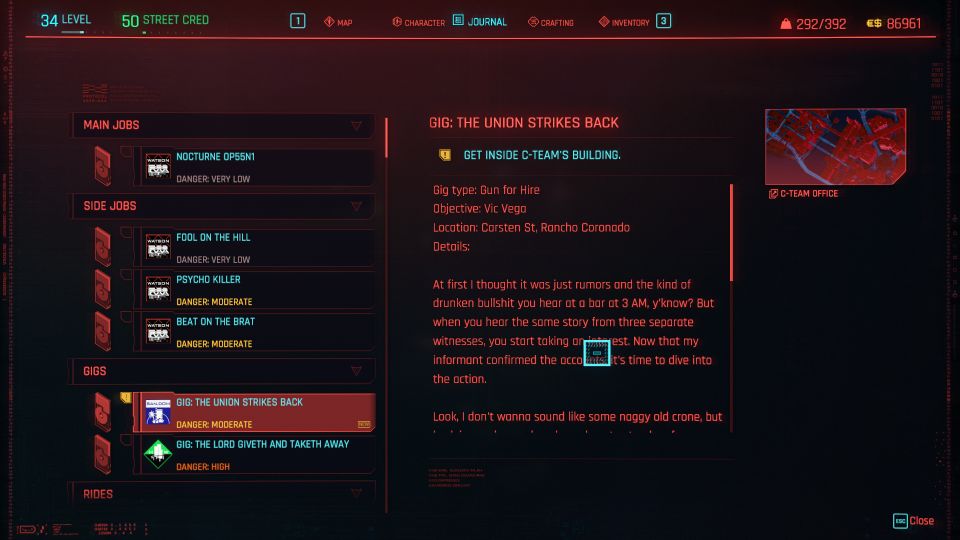 To begin the gig, head to the location marked on the map below, in Rancho Coronado.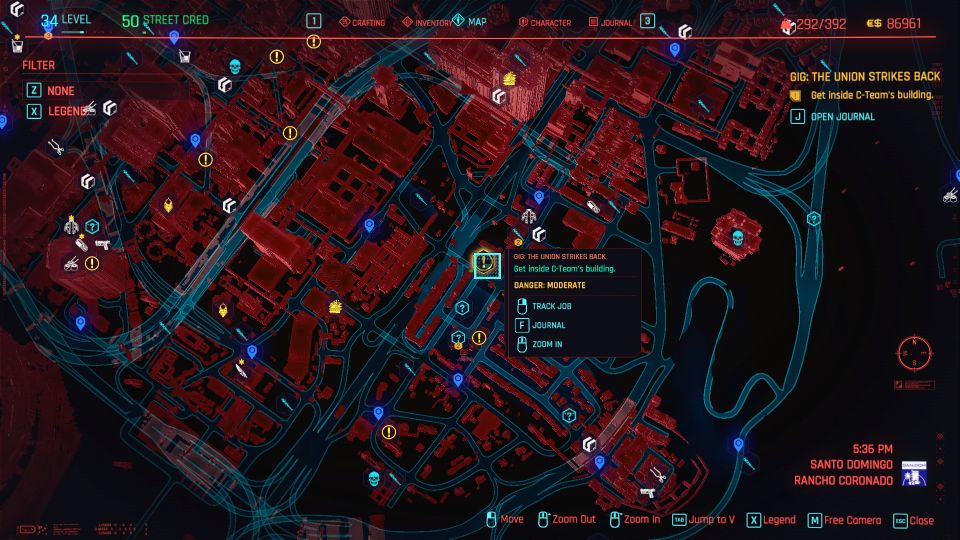 Get inside C-Team's building
Enter the building with the 638 sign.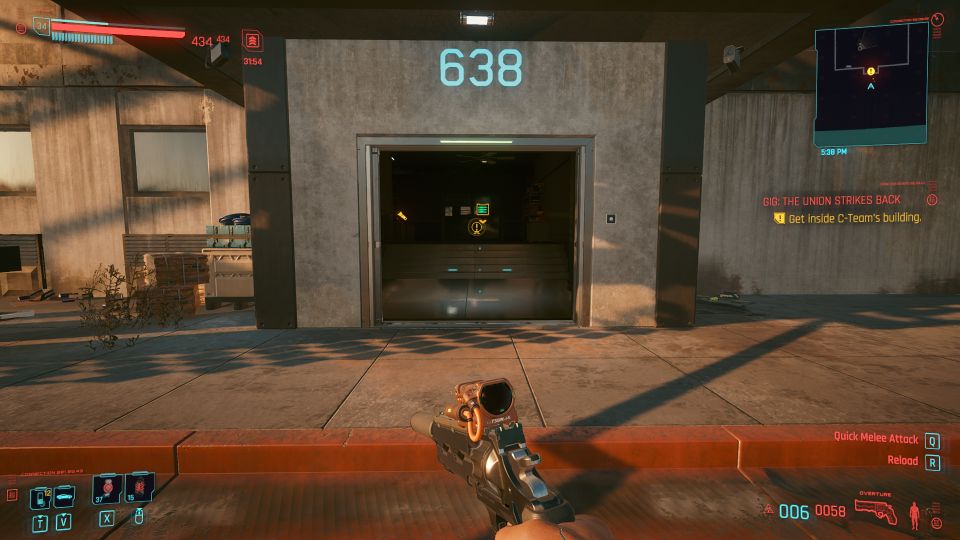 You can try talking to the receptionist but she won't tell you where Vic is.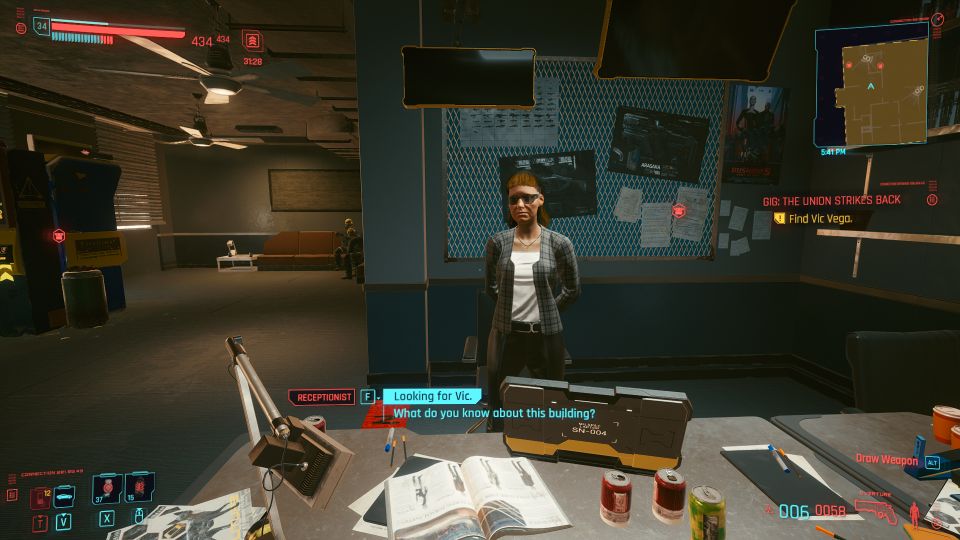 Find Vic Vego
What I did was just blast through everyone but keep the bullets non-lethal.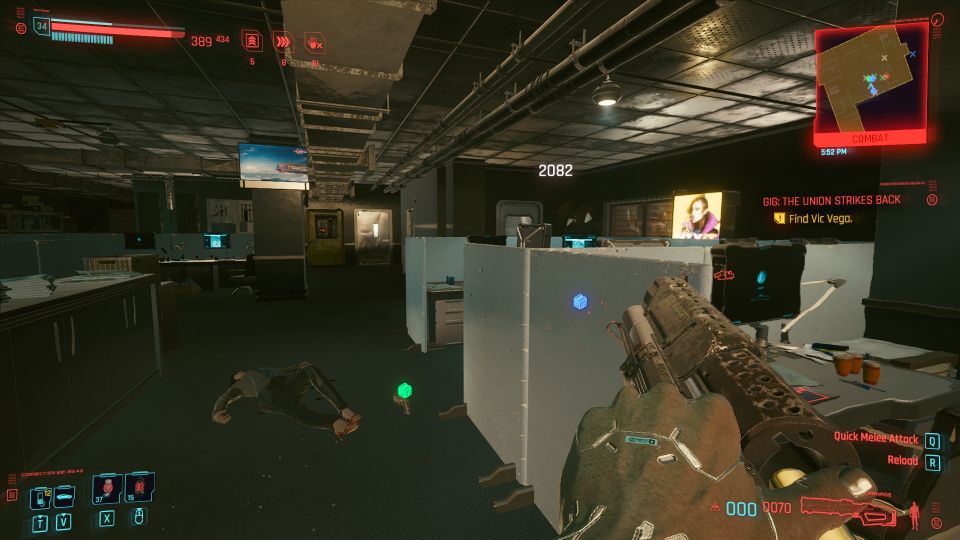 You will find Vic in the boss room inside the office. You can kill him through the glass door.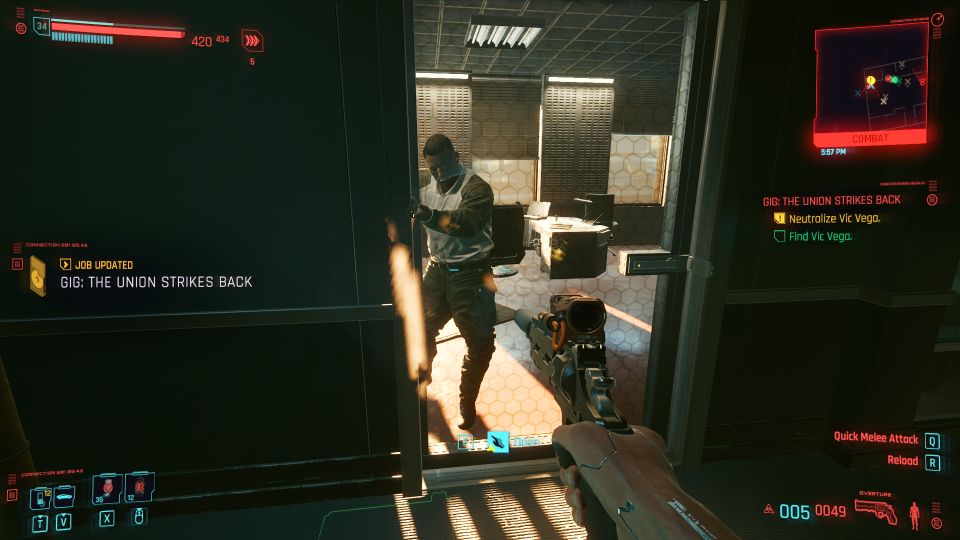 Leave the area and the gig ends here.
---
Related posts:
Cyberpunk 2077: Going-Away Party Gig Walkthrough
Cyberpunk 2077: Cuckoo's Nest Gig Walkthrough