Ezekiel Saw The Wheel is a side job in Cyberpunk 2077.
Your objective is to deal with the robbers who entered the bar.
Here's a walkthrough of Ezekiel Saw The Wheel in Cyberpunk 2077.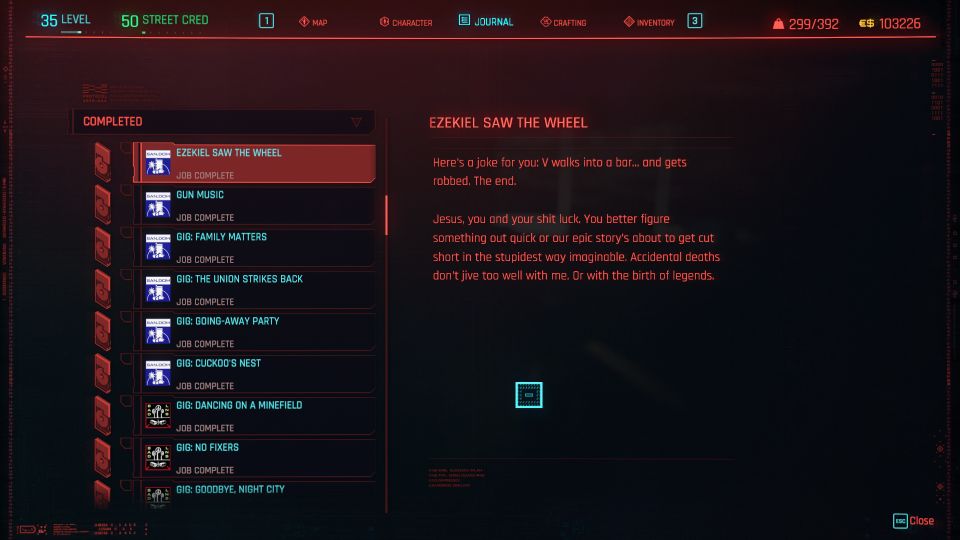 To begin the side job, head to the bar marked on the map below (with the player cursor).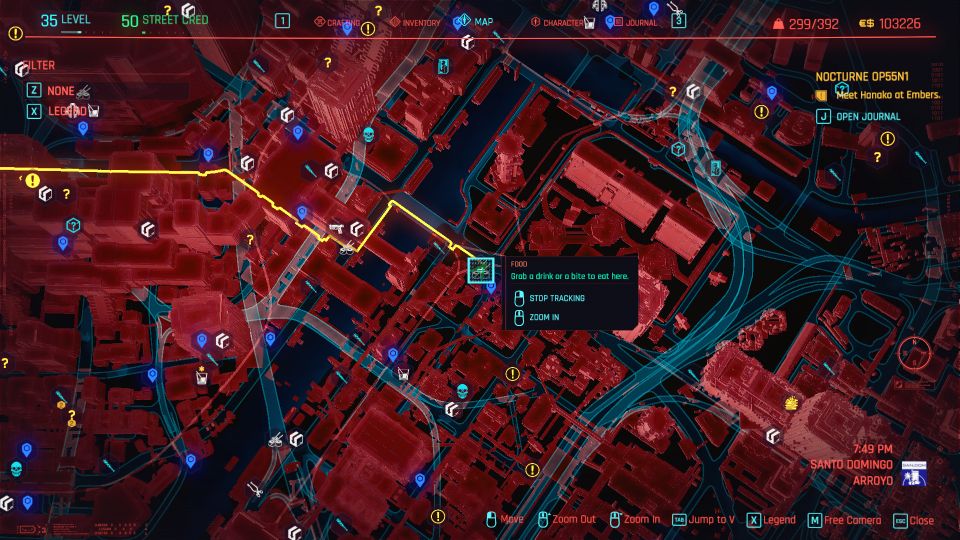 Deal with the robbers
Sit down for a drink and some robbers will show up.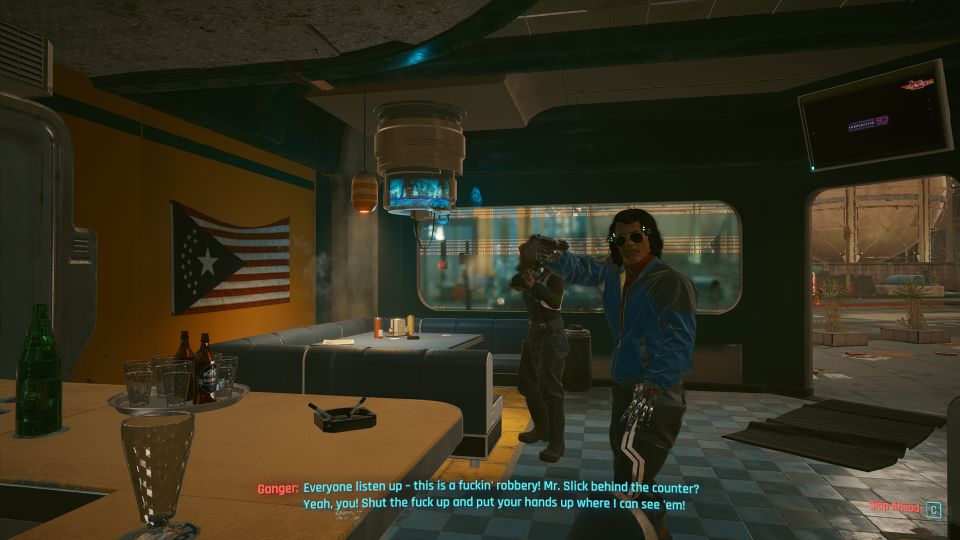 You can deal with them without fighting. I chose "Robbing a diner? That's sad".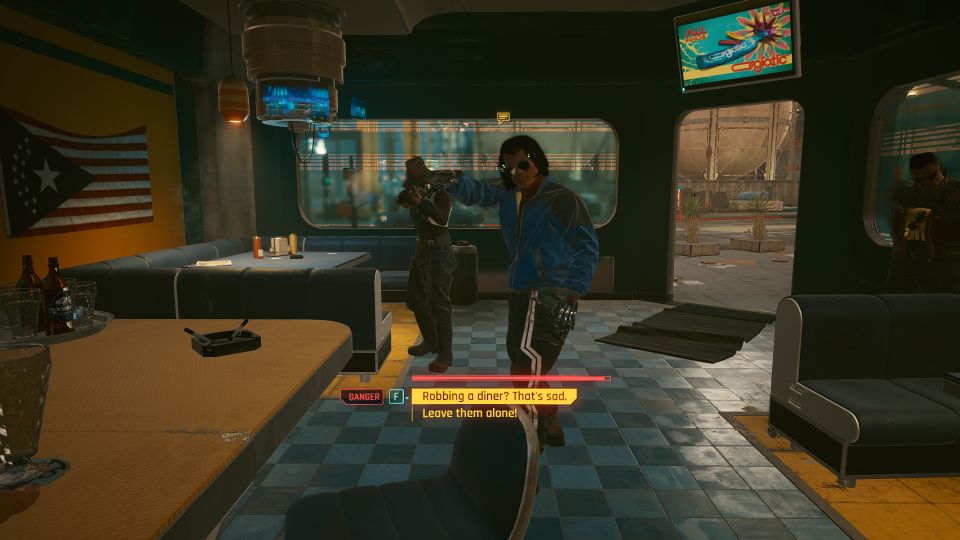 In the next part, you can use the option with level 13 Body and they will flee.
Another way is to pay off or you can try the last option. Perhaps it will lead to a fight.
The side job ends here.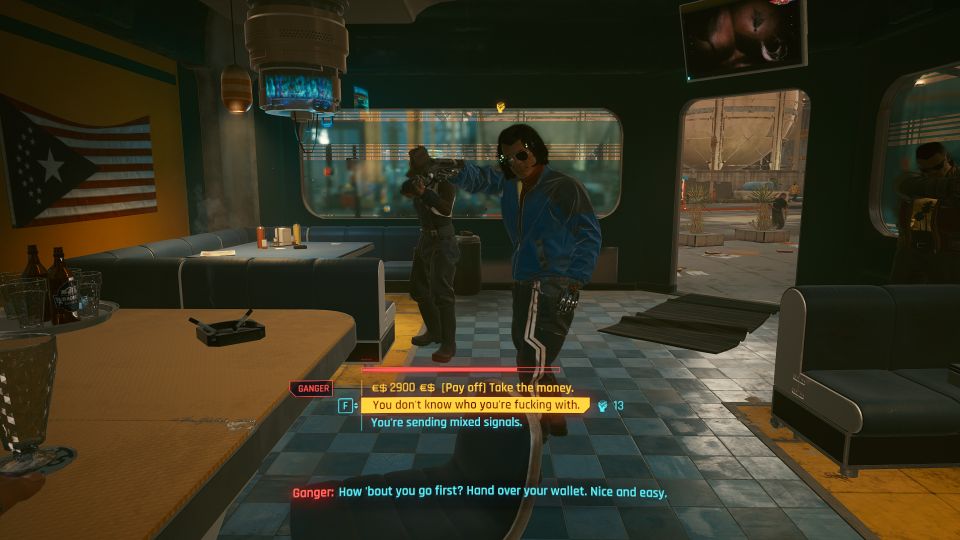 ---
Related posts:
Cyberpunk 2077: Gun Music (Side Job Walkthrough)
Cyberpunk 2077: Family Matters (Gig Walkthrough)