Tyger and Vulture is a gig available in Charter Hill of Cyberpunk 2077.
Your objective is to steal Vortex's credchip from a casino.
Here's a walkthrough of Tyger and Vulture in Cyberpunk 2077.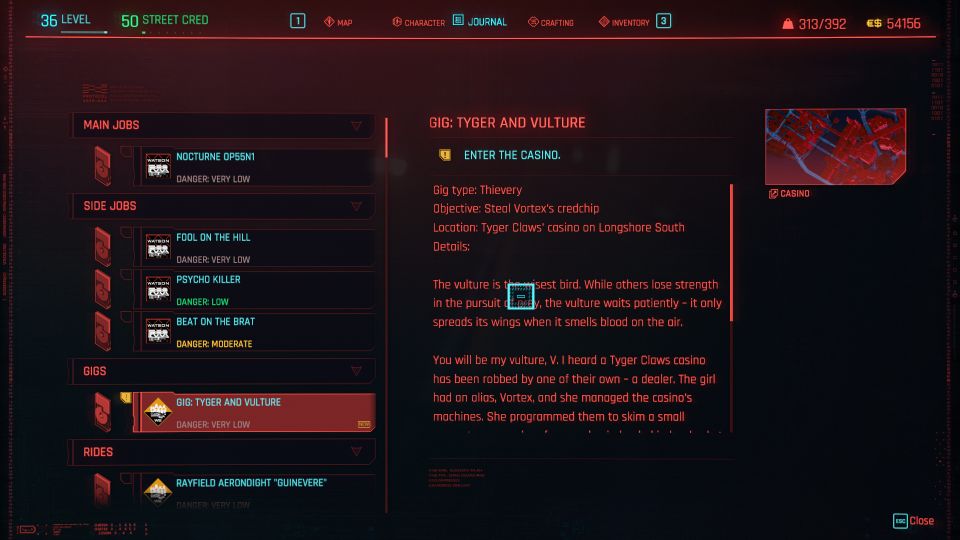 To begin the gig, get to the location marked on the map below.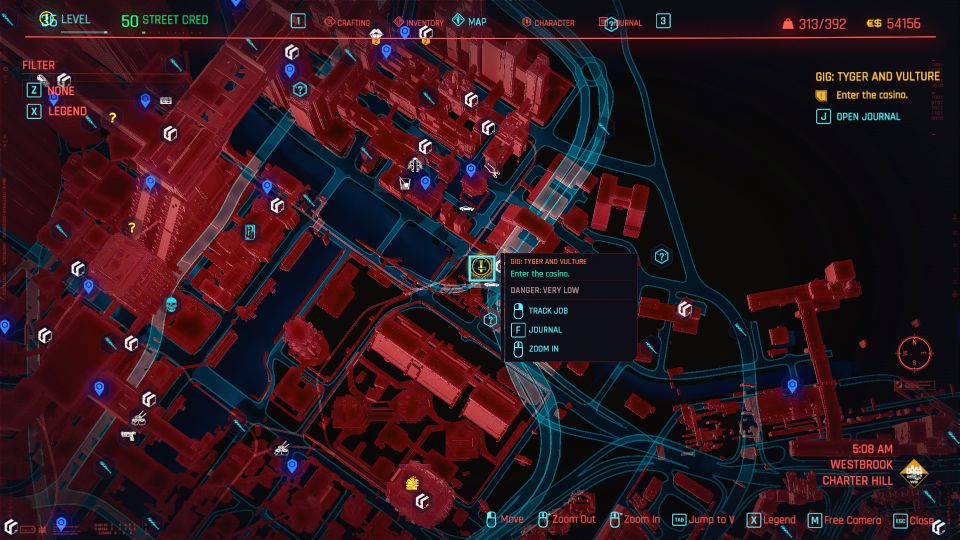 Enter the casino
The casino's entrance is just under the road. You'll have to go through the shallow water to get to the entrance.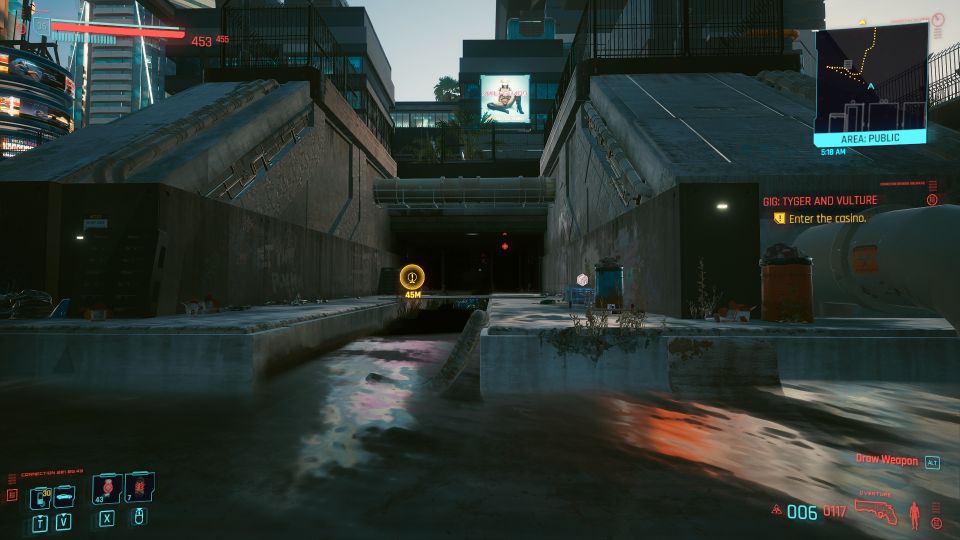 If you walk past the door, they will start attacking you. Apparently you can pay but I didn't try that option.
I just took down all of the Tyger Claws.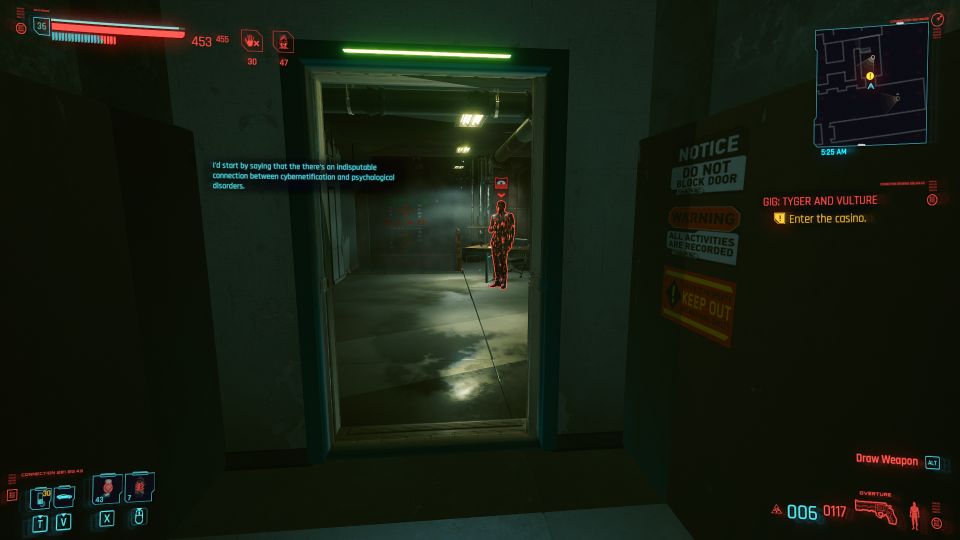 Take Vortex's credchip
The credchip is located in an office on the upper floor.
Once you've reached the club area, go upstairs and find the office.
Inside the office, you'll see a netrunner lying on the chair. Take the credchip from the table.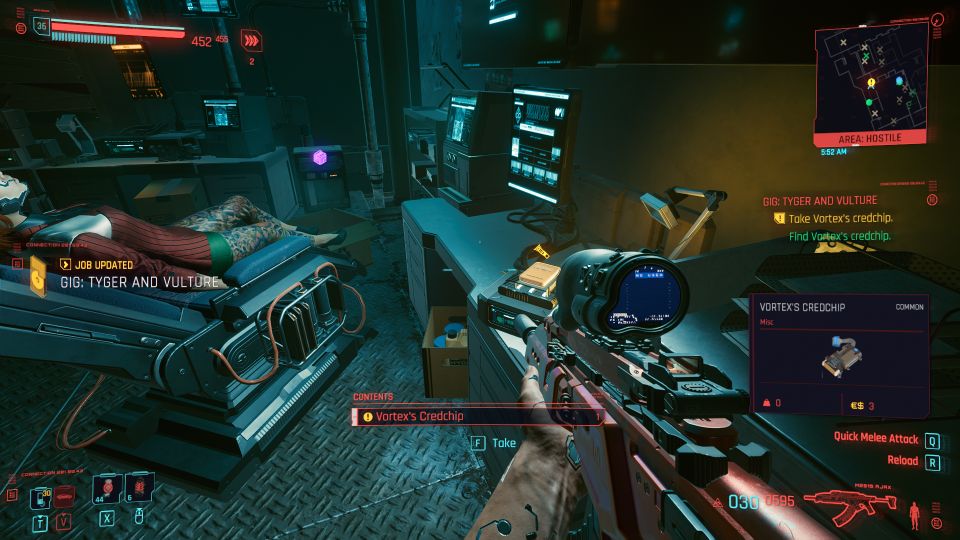 Deposit the credchip
Head out of the casino and deposit the credchip in the Drop Point nearby.
The gig ends here.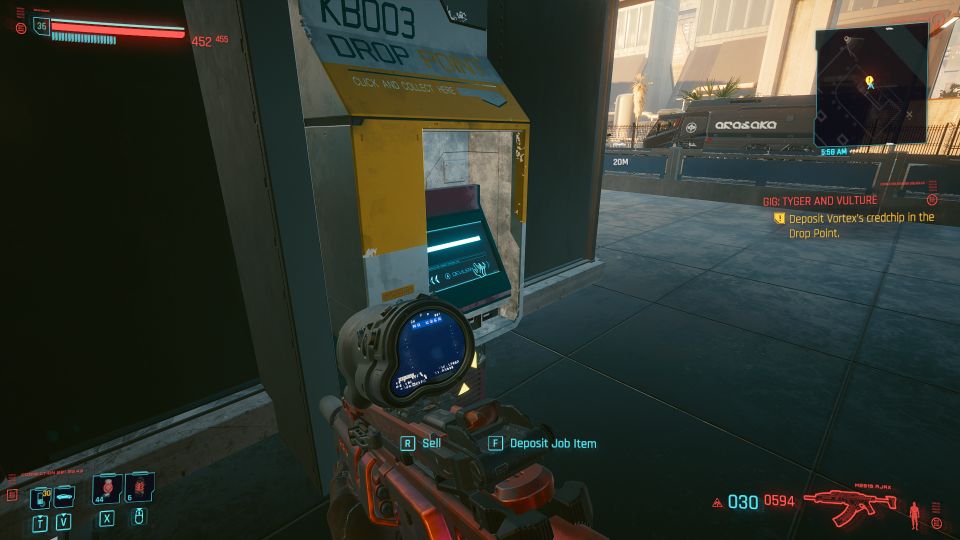 ---
Related posts:
Cyberpunk 2077: Family Heirloom Gig Walkthrough
Cyberpunk 2077: How To Get The Fastest Car For Free (Location)
Cyberpunk 2077: Sr Ladrillo's Private Collection Walkthrough