Family Heirloom is a gig available in Cyberpunk 2077.
Your objective is to retrieve a bootleg Samurai recording and a car.
Here's a walkthrough of Family Heirloom in Cyberpunk 2077.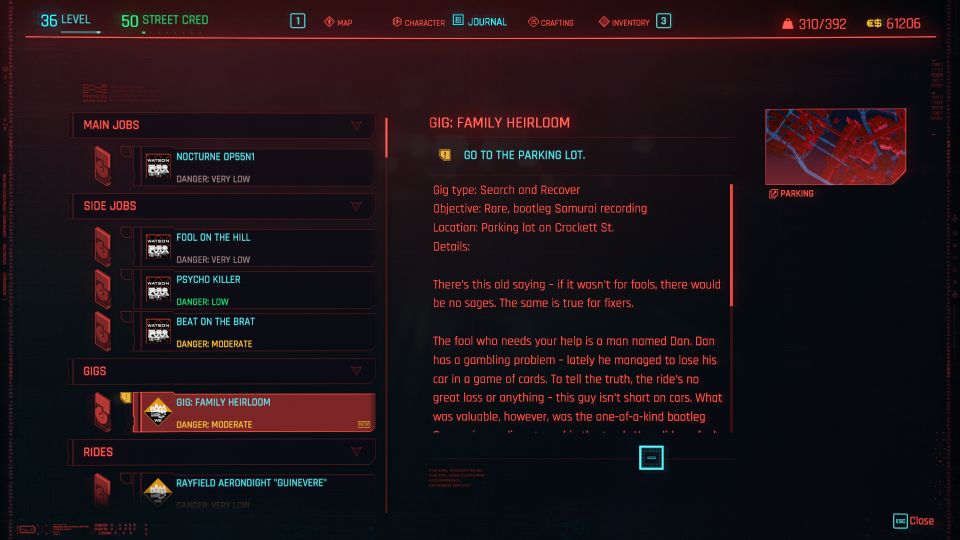 To begin the gig, get to the location marked on the map below.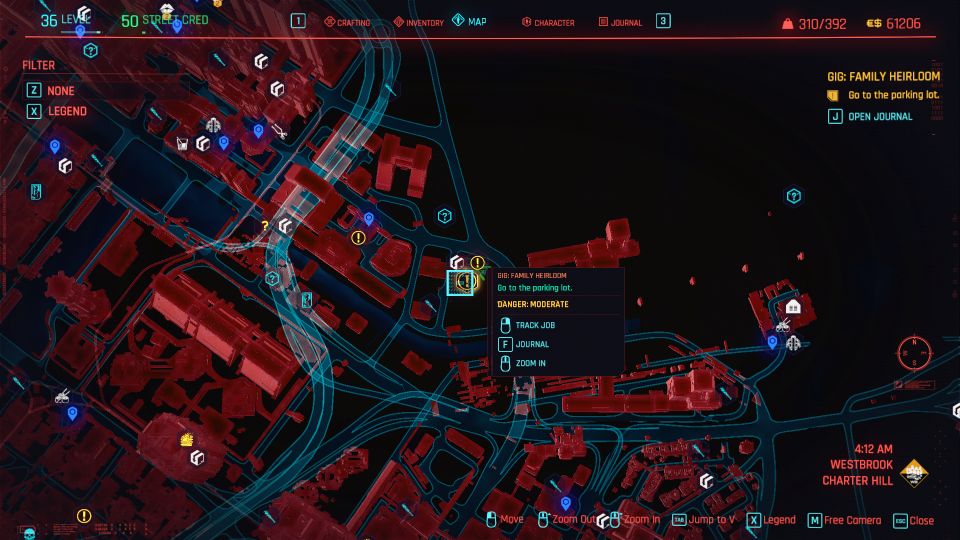 Go to the parking lot
You can enter the building using the front door but it requires 10 Technical Ability.
Otherwise, you may have to enter through the parking lot which has guards all over.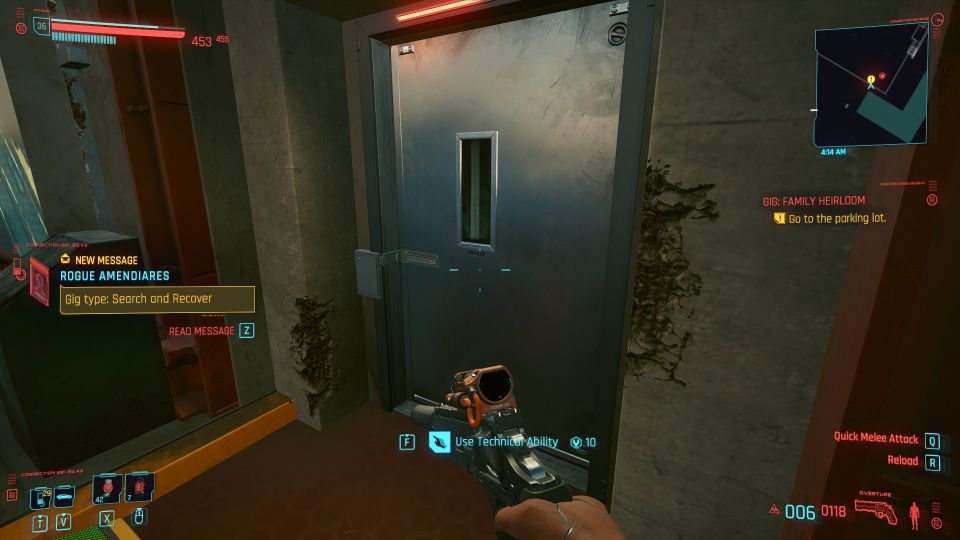 If you're using the front door, you can sneak all the way to the bootleg Samurai recording.
Just hide behind the cars as you walk towards the office.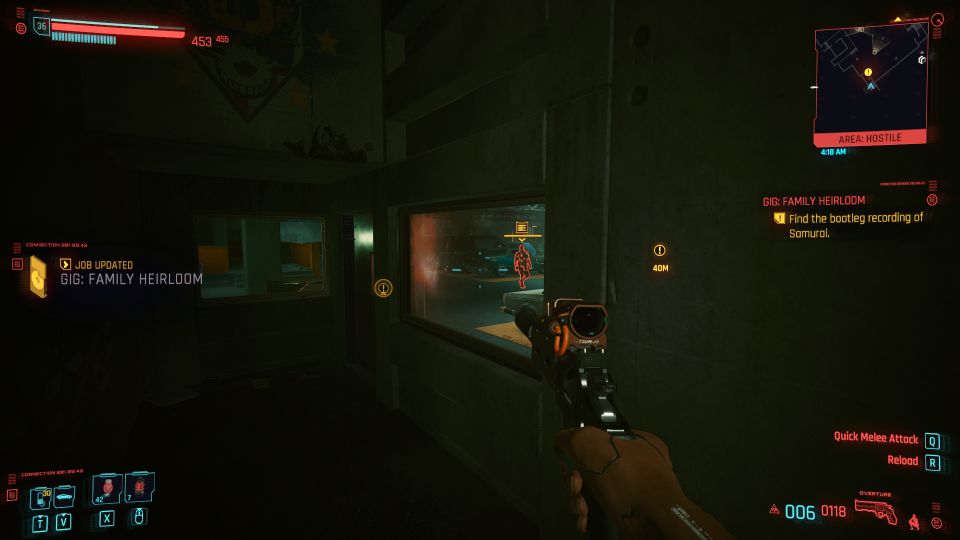 Grab the recording from the closet. There's also a guard in the room.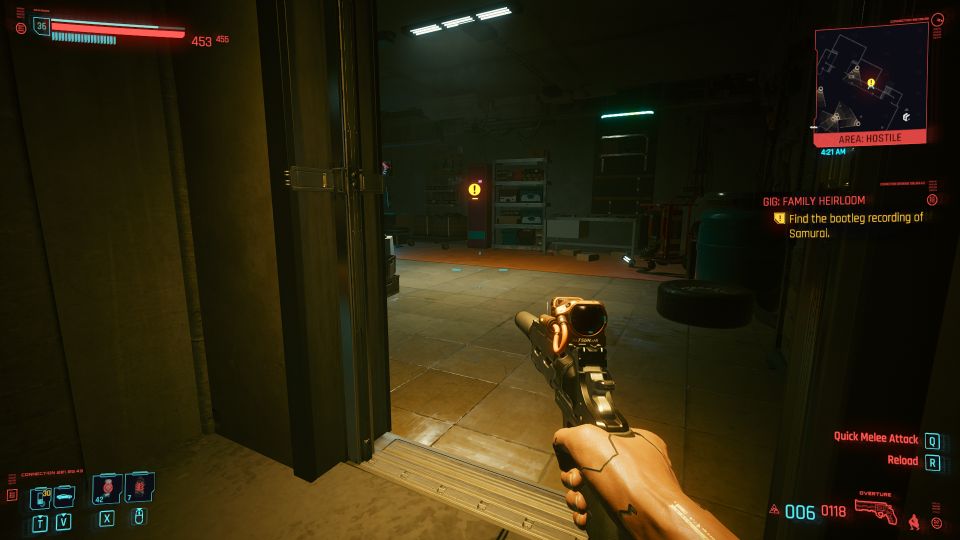 Retrieve Dan's car (optional)
There's an optional objective to take Dan's car.
The car is in the garage just beside the office. Just enter the car and drive off.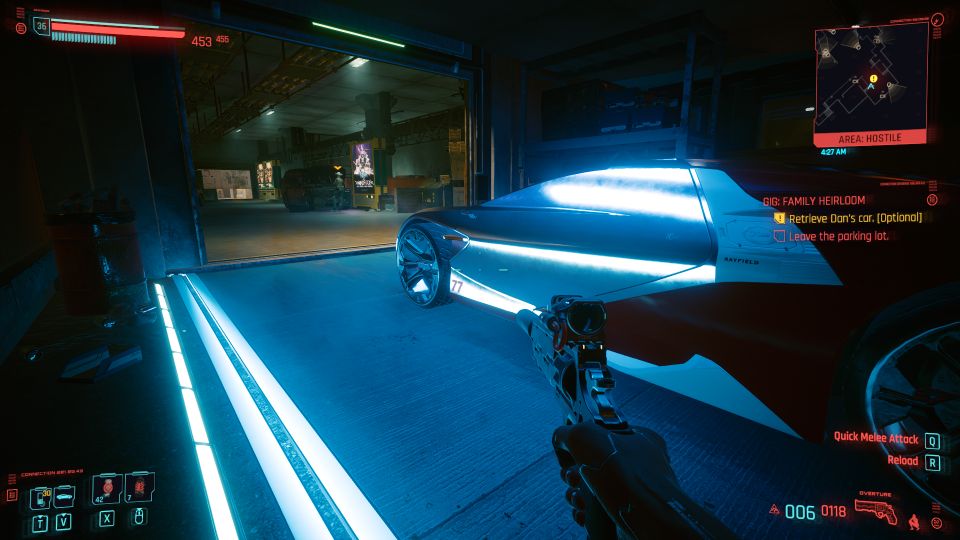 Deliver the car and recording
The recording has to be delivered for sure, but there's also an optional objective to deliver the car.
You can probably choose to keep the car as well. Just don't park it at the marked spot. If you do deliver the car, you'll get a small bonus in eddies.
That said, the car may be worth more.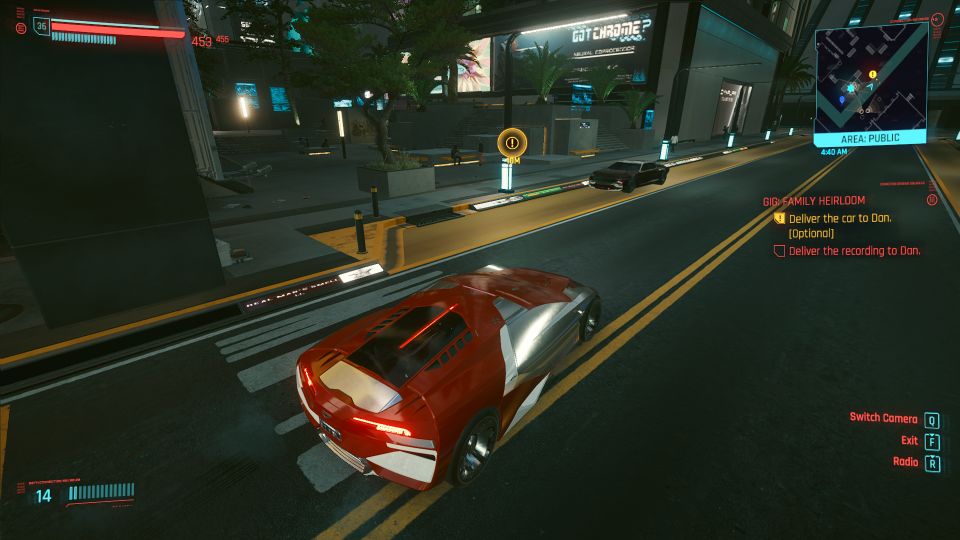 Talk to Dan who is in the overhead bridge bar, to give the recording.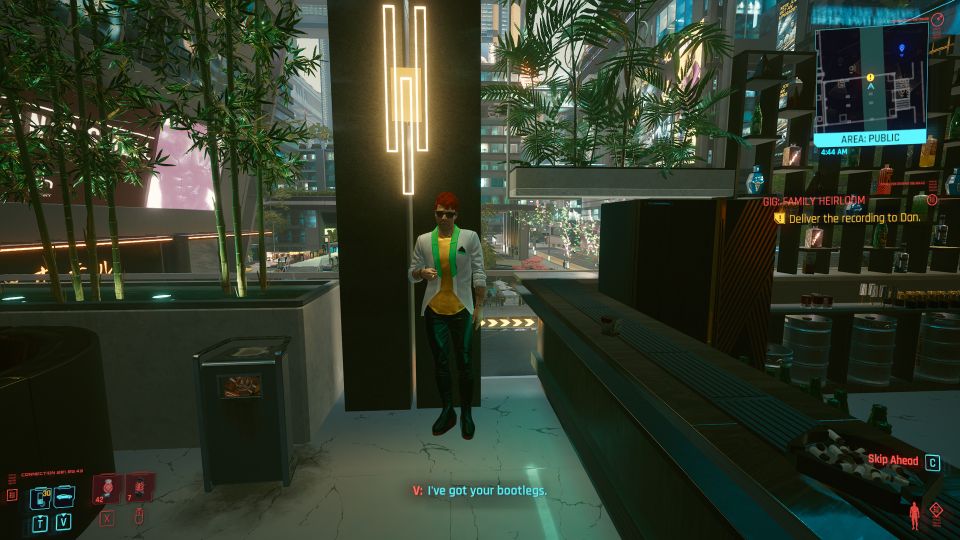 Collect your reward
If you do give him the car, collect your additional reward at the drop point nearby. The gig ends here.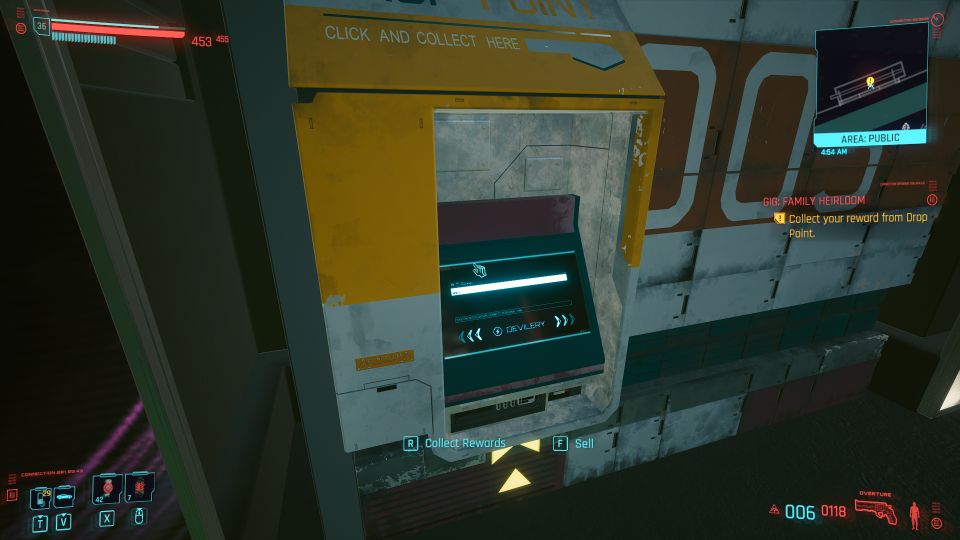 ---
Related posts:
Cyberpunk 2077: How To Get The Fastest Car For Free (Location)
Cyberpunk 2077: Sr Ladrillo's Private Collection Walkthrough