Sr. Ladrillo's Private Collection is a gig available in Vista Del Rey in Cyberpunk 2077.
Your objective is to steal Dicky Twister's data from a computer.
Here's a walkthrough of Sr Ladrillo's Private Collection in Cyberpunk 2077.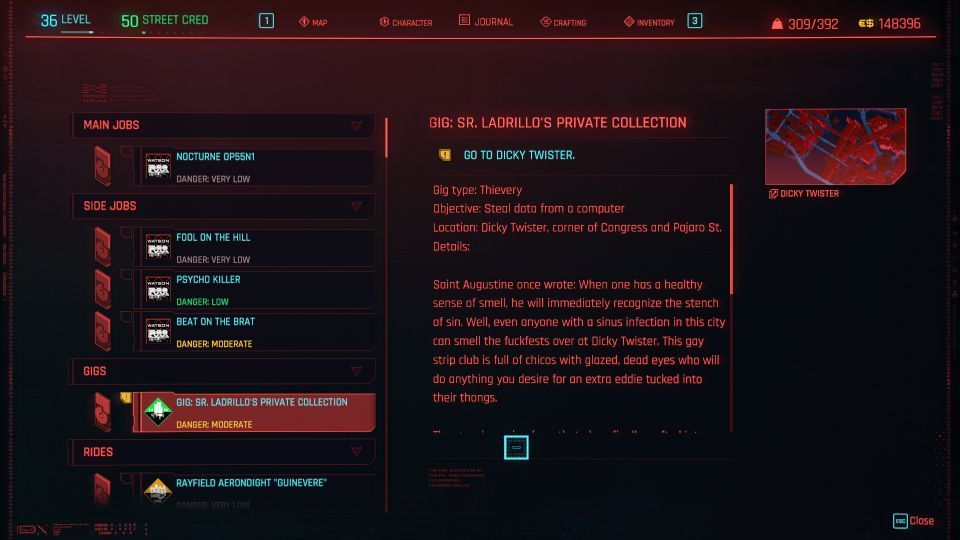 To begin the gig, get to the location marked on the map below and you'll get a call from Padre.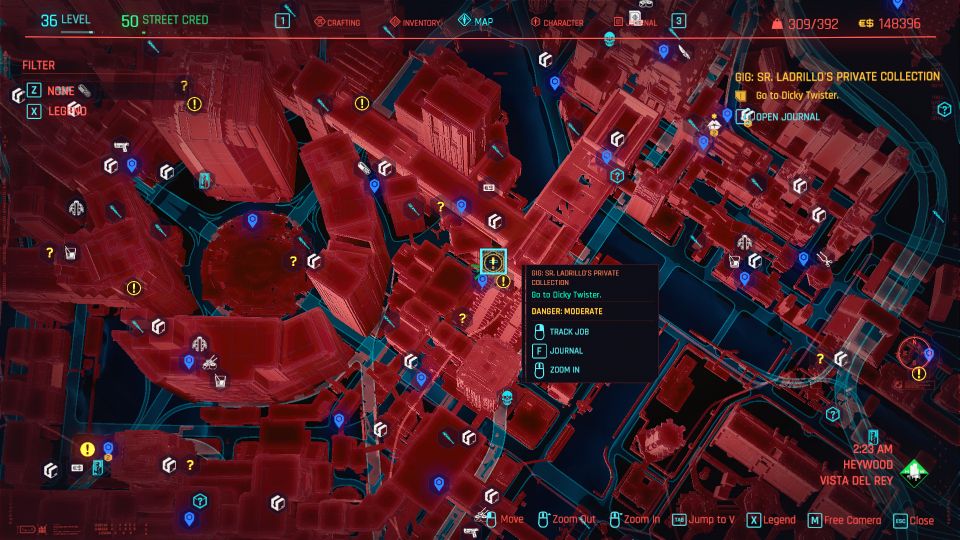 Go to Dicky Twister
You can enter Dicky Twister using the front door.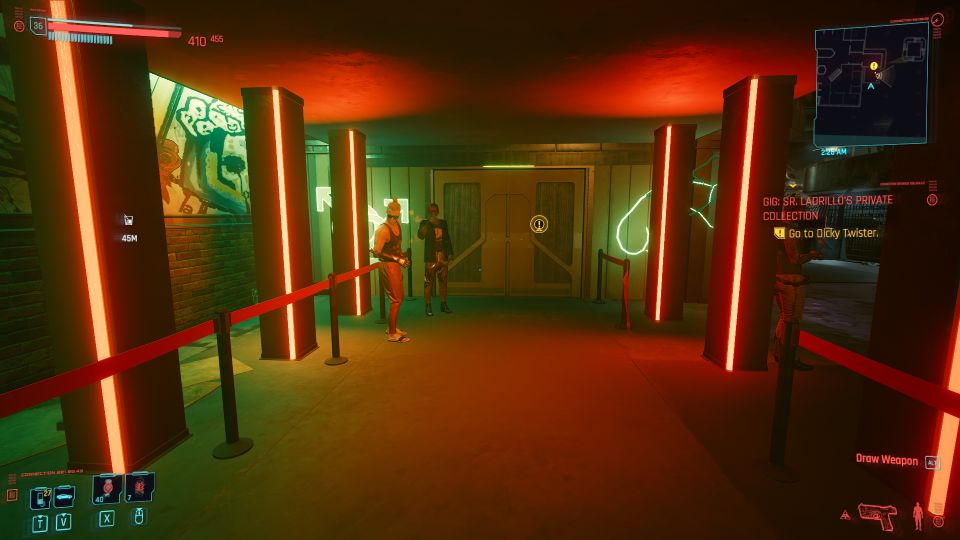 You will then be stopped. Avoid paying him if you have level 12 Technical Ability.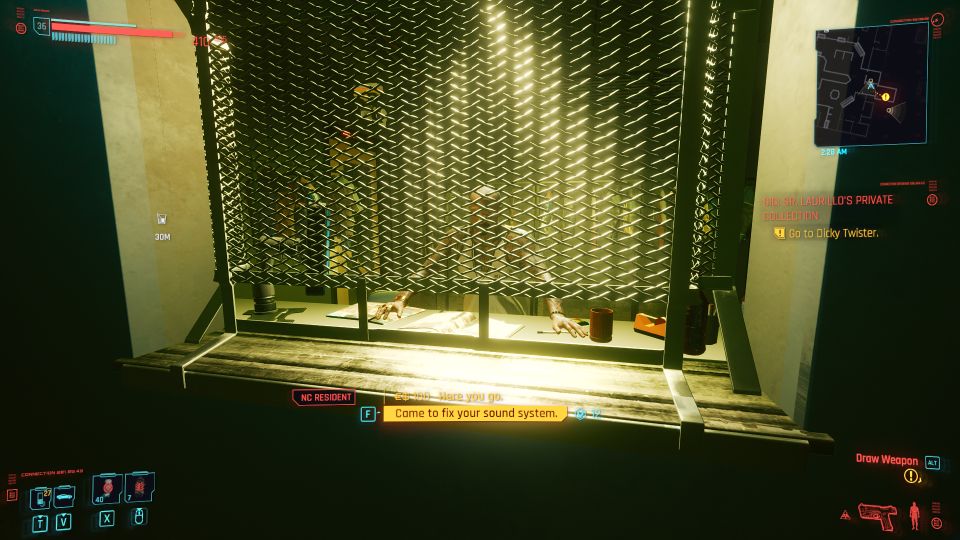 Get to Sr. Ladrillo's office
Head to the back of the club. There will be guards watching so you may want to distract them first. Disable the cameras as well.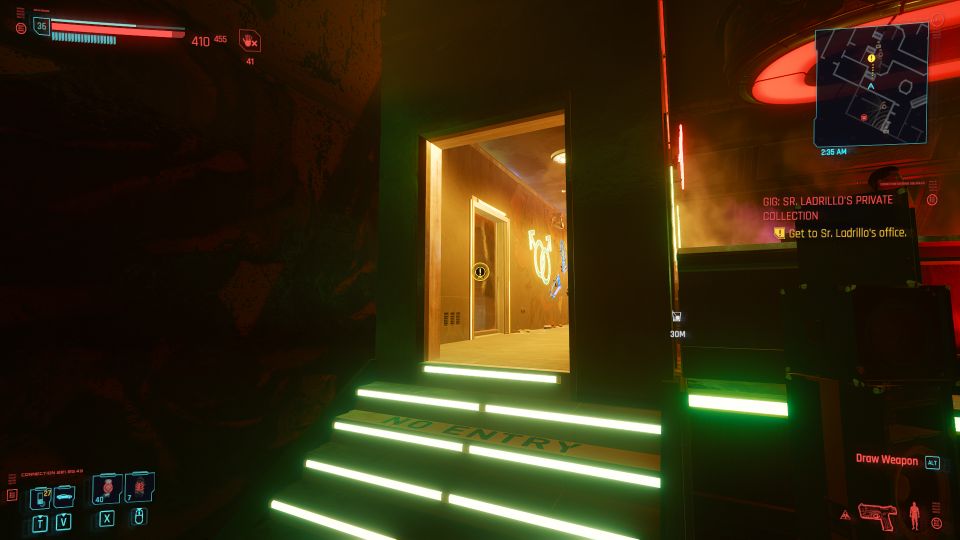 Keep going until you see a lady looking elsewhere. Take her down and climb up the stairs.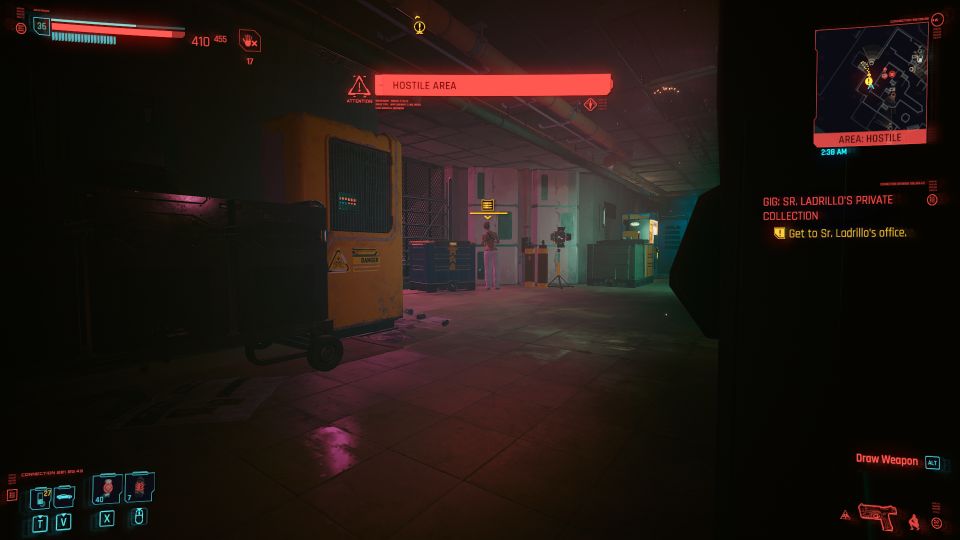 The office requires 18 Technical Ability to open.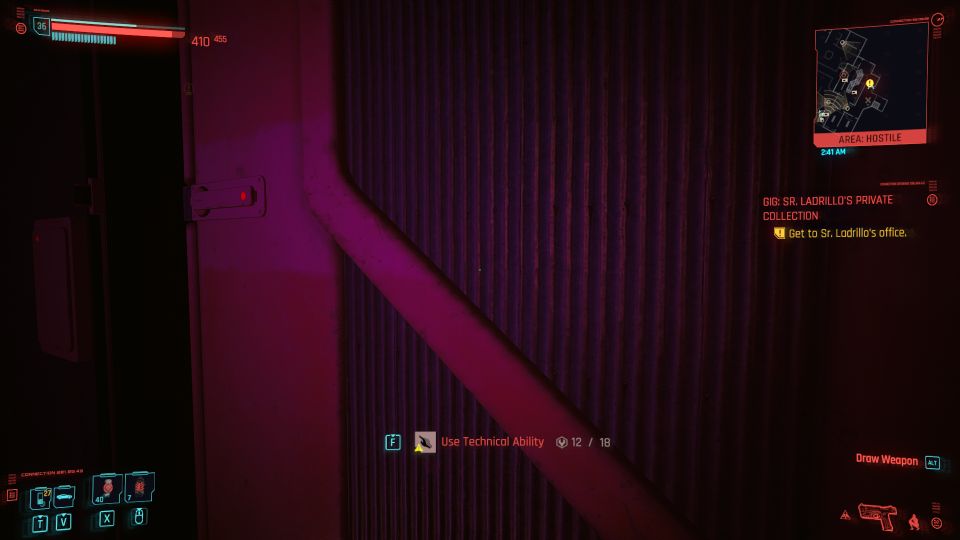 Steal the compromising material
The alternate route is to steal data from another computer.
Get to the wider area beside the office. Disable the cameras inside as well.
There's a computer you can use to steal data.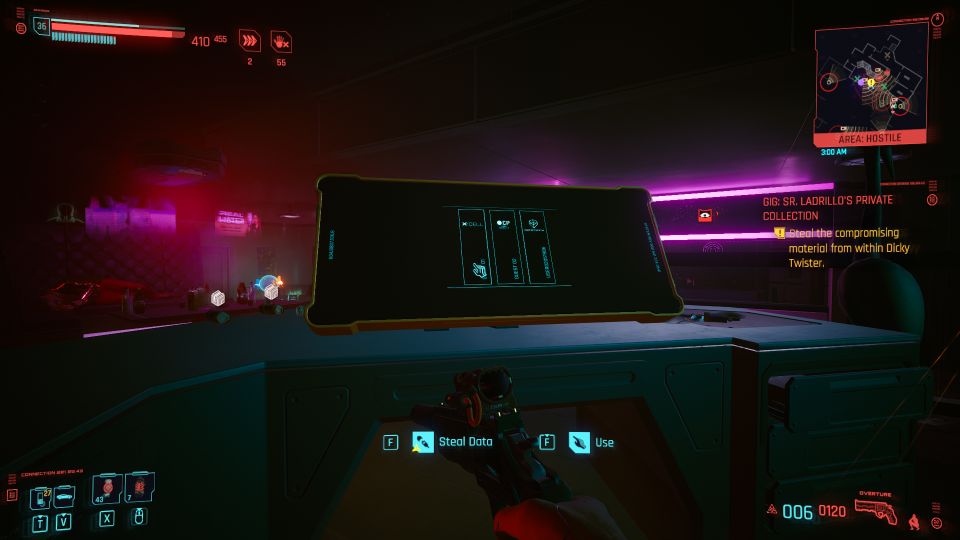 Leave the area and the gig ends.
---
Related posts:
Cyberpunk 2077: Psychofan (Gig Walkthrough)
Cyberpunk 2077: Jeopardy (Gig Walkthrough)