Eye For An Eye is a gig available in Cyberpunk 2077.
Your objective is to neutralize Tucker Albach who is in her condo.
Here's a walkthrough of Eye For An Eye in Cyberpunk 2077.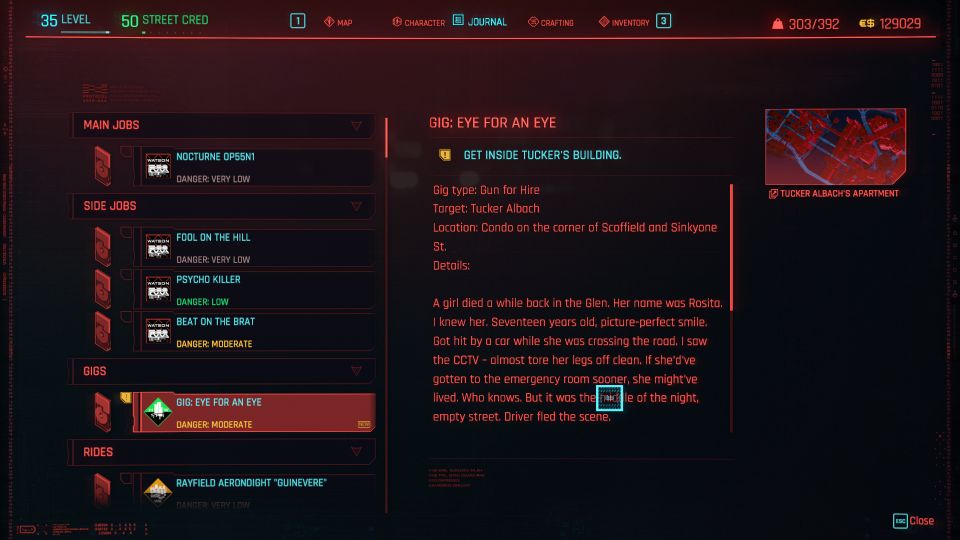 To begin the gig, get to Tucker's building as marked on the map below.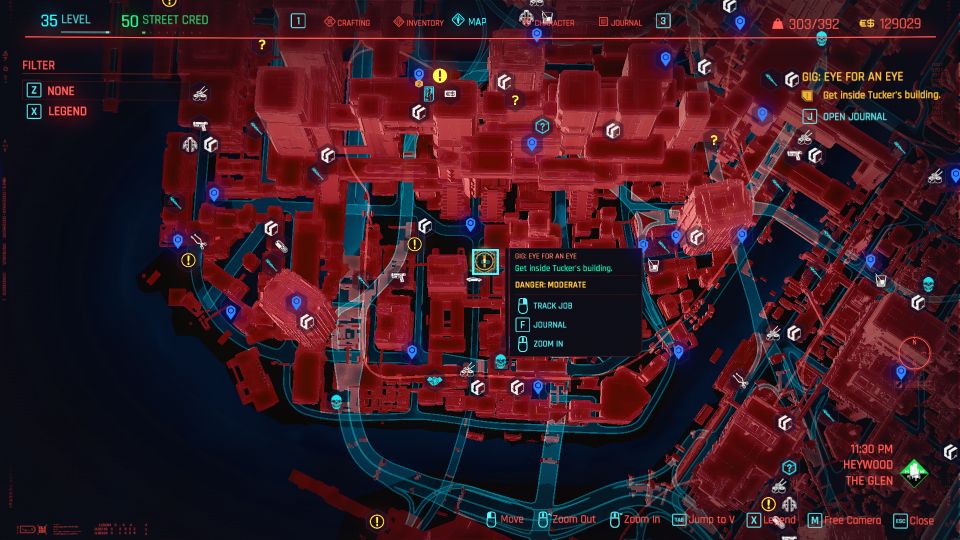 Get inside the building
You can get inside the building through the front door. Just take out the guy in front of the door first.
Apparently there's a way into the building through a window above but I didn't try that.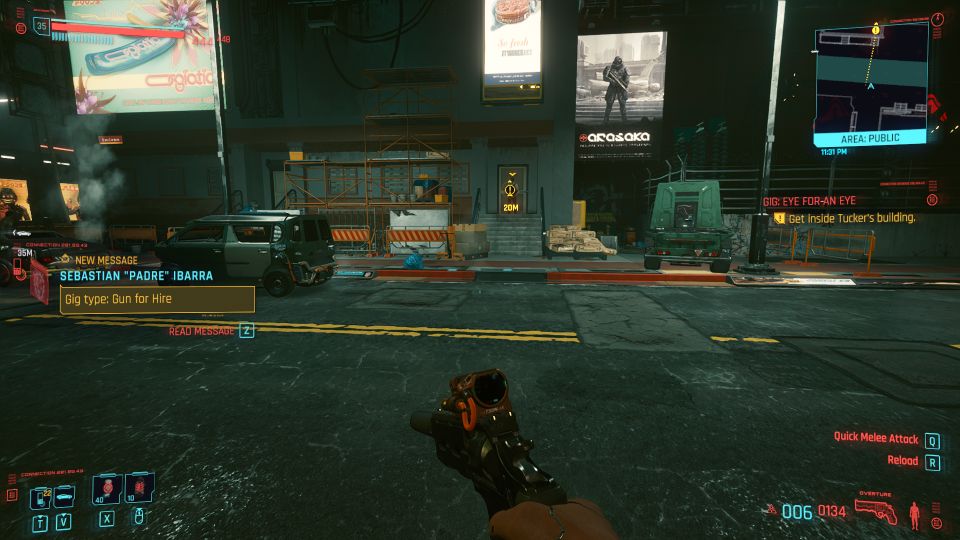 If you go through the front door, you'll have to go a few flights of stairs up. There'll be lots of guards all the way up.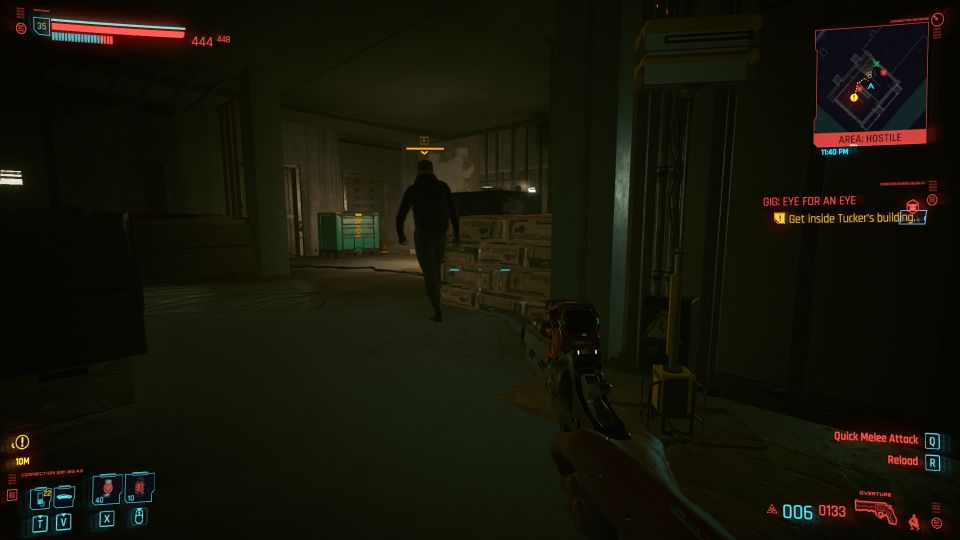 Kill Tucker or not
When you enter Tucker's room, don't aim the gun at her or she'll fight back immediately, and you lose the chance to talk.
If you do talk to her, you'll have an option to spare her and she'll open the safe for you.
One way to get her safe opened is to lie to her first. Once she's opened the safe, kill her.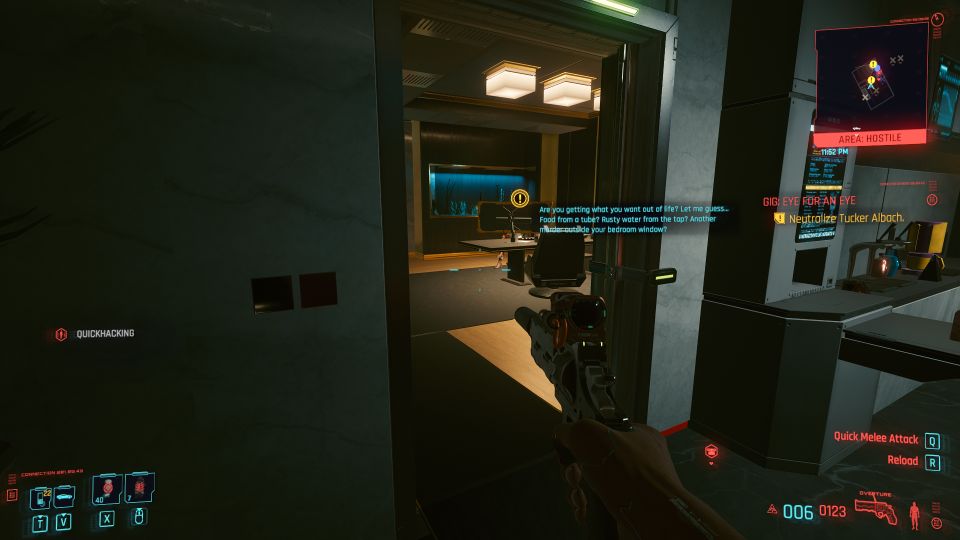 Then, you should be able to still get paid by the fixer as well.
If you take her money and leave her be, the fixer will be angry and you might not get paid by him.
---
Related posts:
Cyberpunk 2077: On A Tight Leash Walkthrough
Cyberpunk 2077: The Lord Giveth And Taketh Away Walkthrough