Letter of the Law is a cyberpsycho sighting gig in Cyberpunk 2077.
Your task is to neutralize the threat and get information.
Here's a walkthrough of Letter Of The Law in Cyberpunk 2077.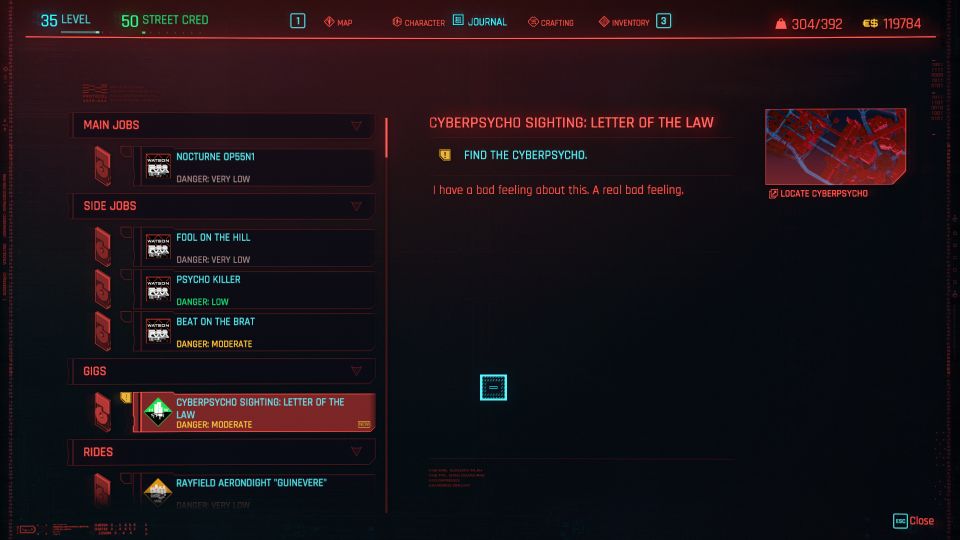 To begin the gig, get to the location marked on the map below.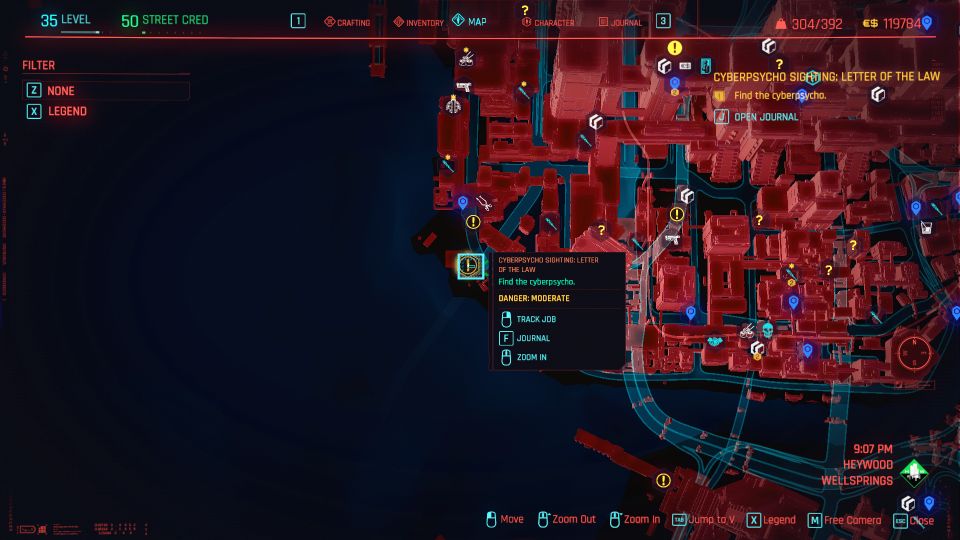 Find the cyberpsycho
You will notice that the area is filled with both laser mines and proximity mines.
You can shoot all of them or just quickhack them to avoid any explosion.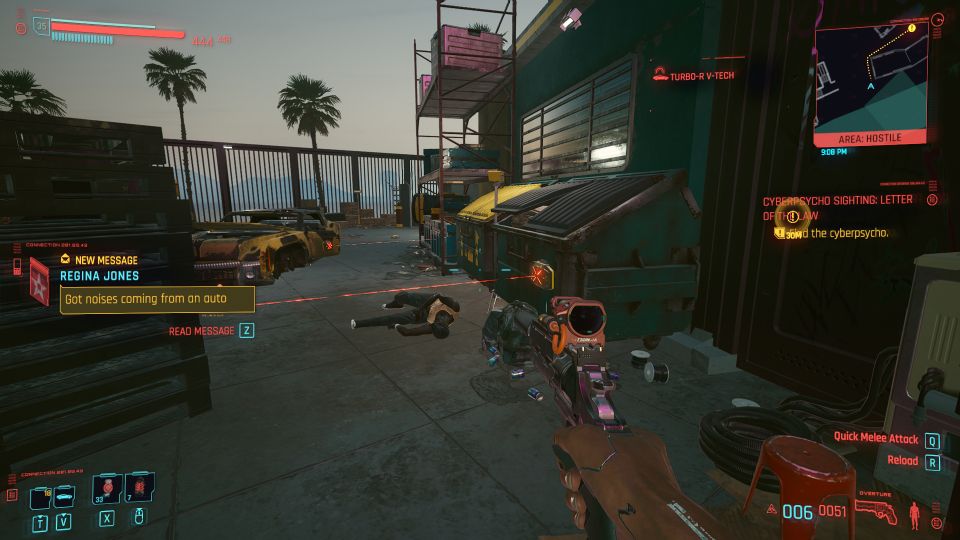 Neutralize the cyberpsycho
The cyberpsycho is in the area. You can lower his health first using quickhacks like overheat and short circuit.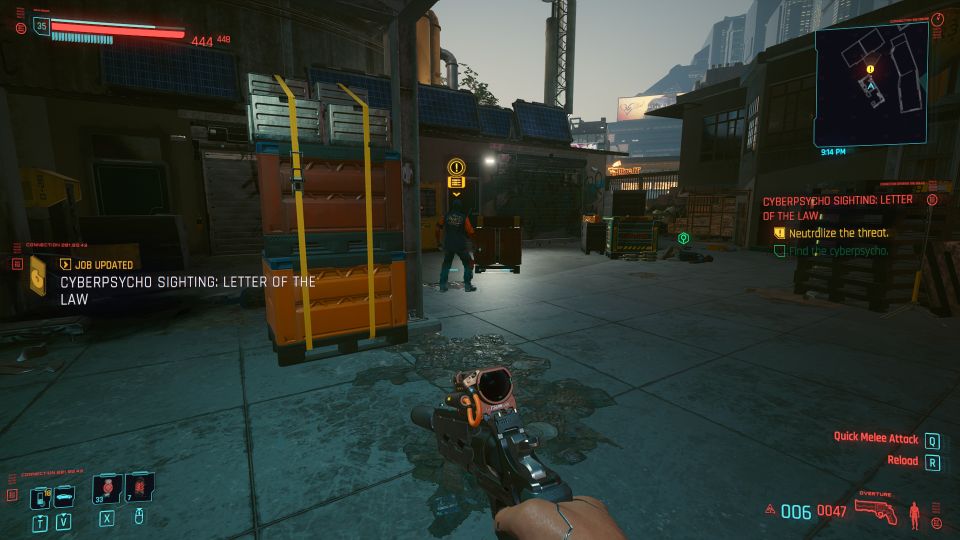 Another way to take him down is through the roof. But beware of the mines that are on the rooftop as well.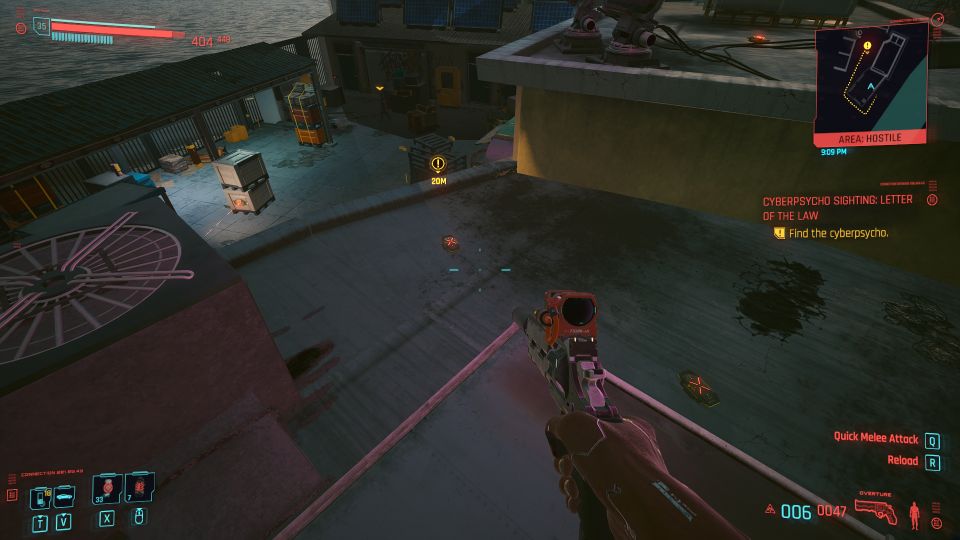 Search the area for information
You'll need to search the area for information.
Some of the shards are with the bodies.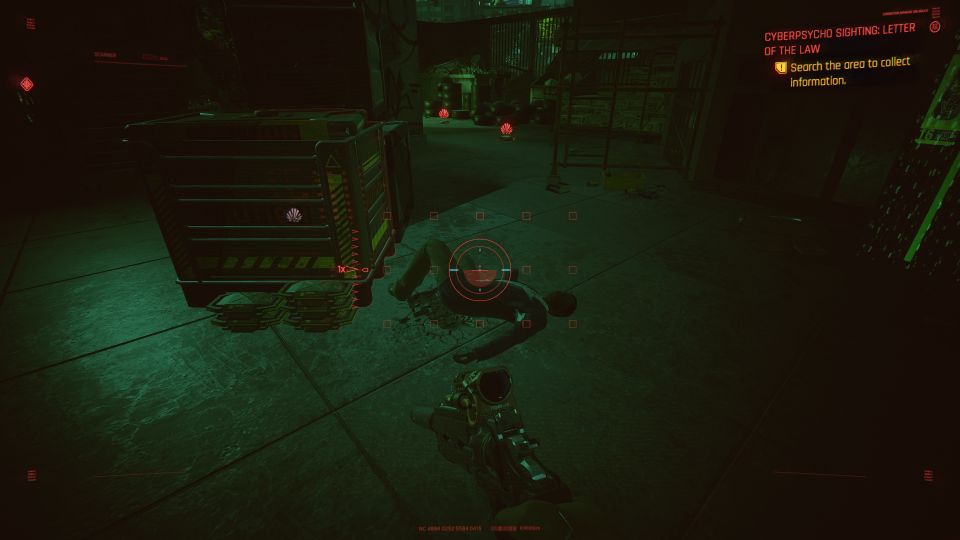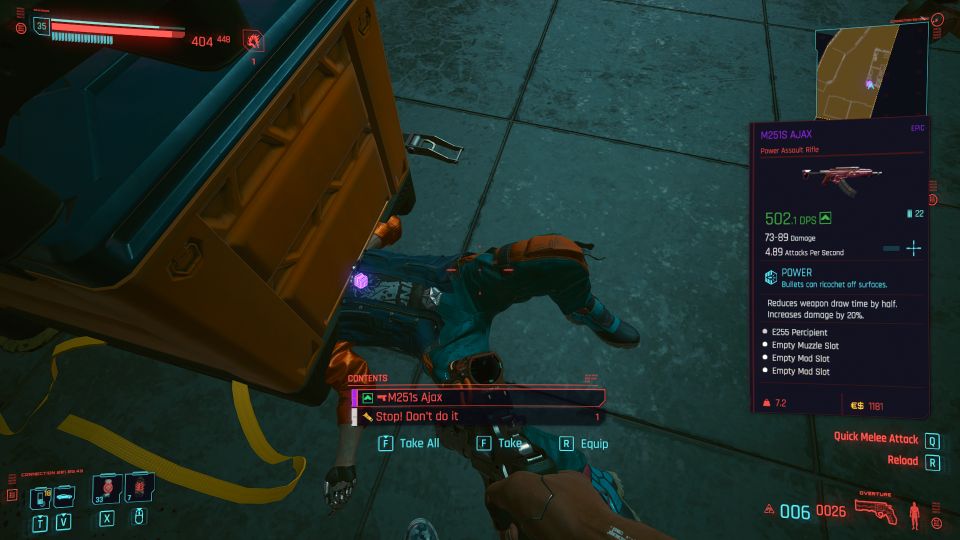 You also need to search the computer in the area for information. Open the messages.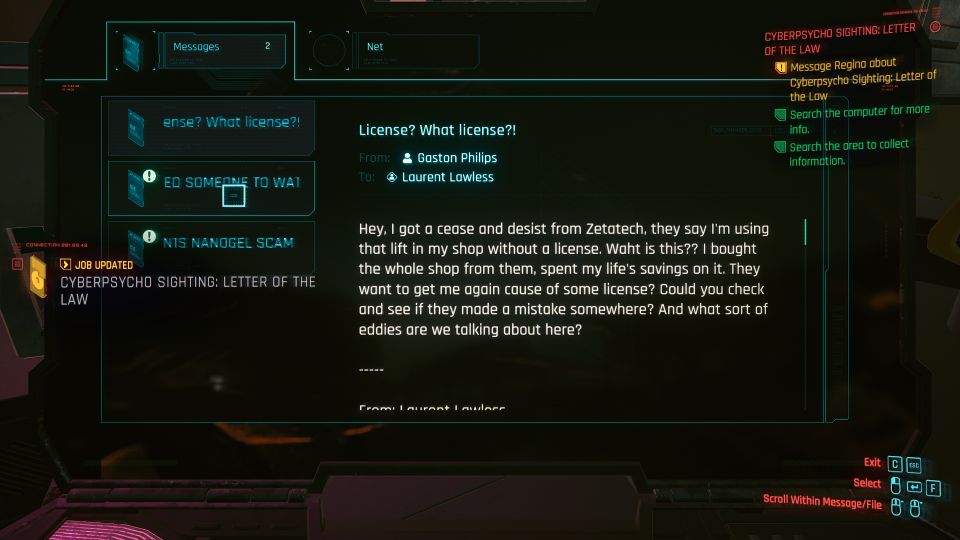 Message Regina
Once you have the info, message Regina about it and the gig ends here.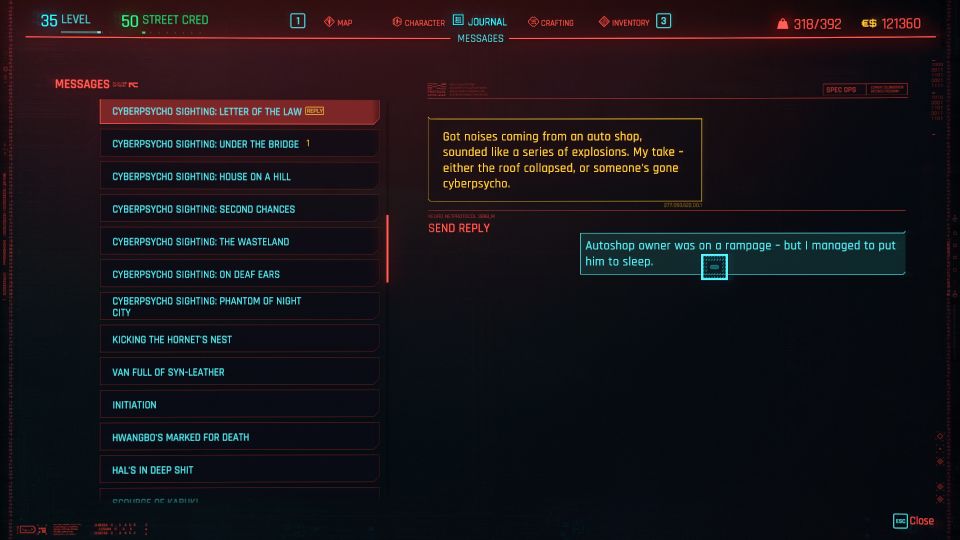 ---
Related posts:
Cyberpunk 2077: The Lord Giveth And Taketh Away Walkthrough
Cyberpunk 2077: Severance Package Gig Walkthrough
Cyberpunk 2077: Under The Bridge (Cyberpsycho Sighting) Guide