Psychofan is a gig available in The Glen area of Cyberpunk 2077.
Your main objective is to steal Kerry Eurodyne's guitar.
Here's a walkthrough of Psychofan in Cyberpunk 2077.
To begin the gig, get to the location marked on the map below.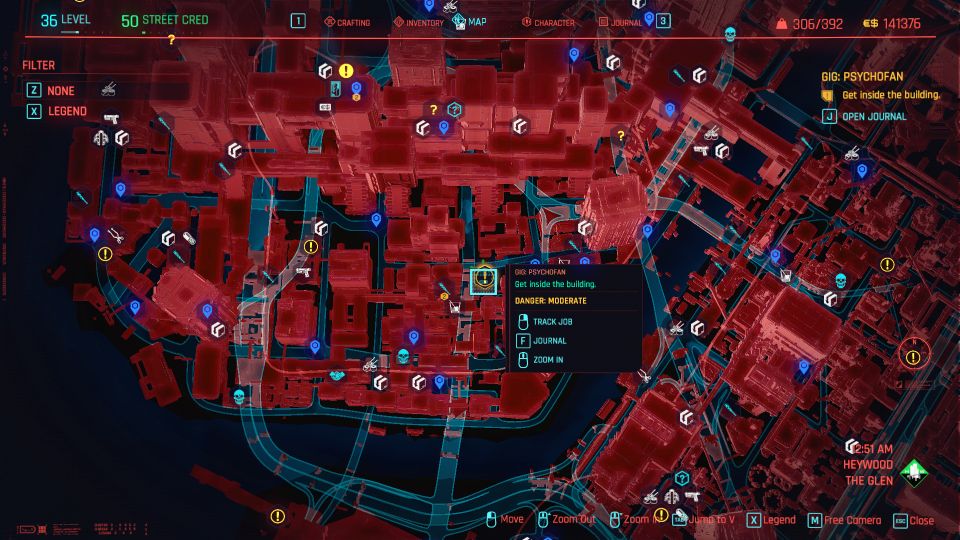 Go to apartment 1702
Enter the apartment from the front door and use the elevator to go to the 17th floor.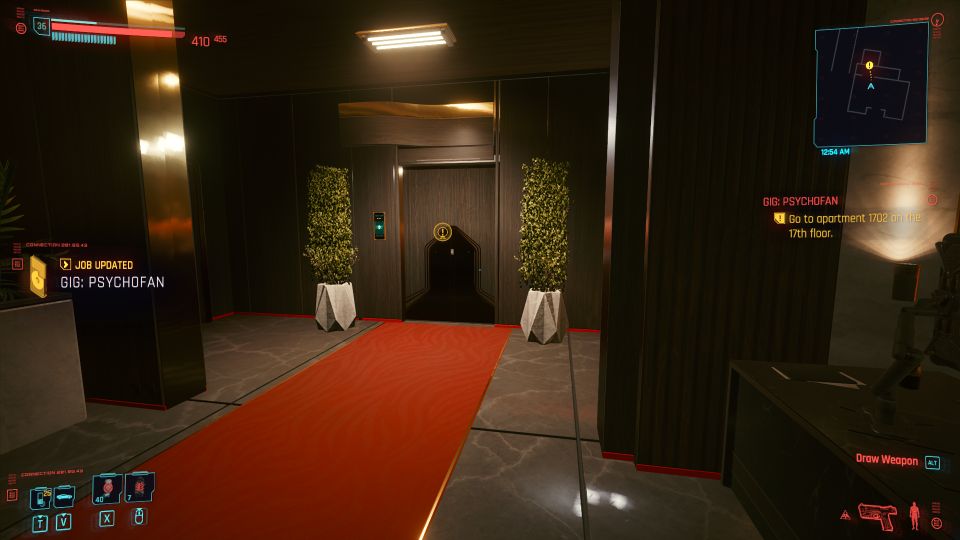 To enter the unit, you need level 17 Technical Ability or authorization.
Another way is to use the exit door nearby.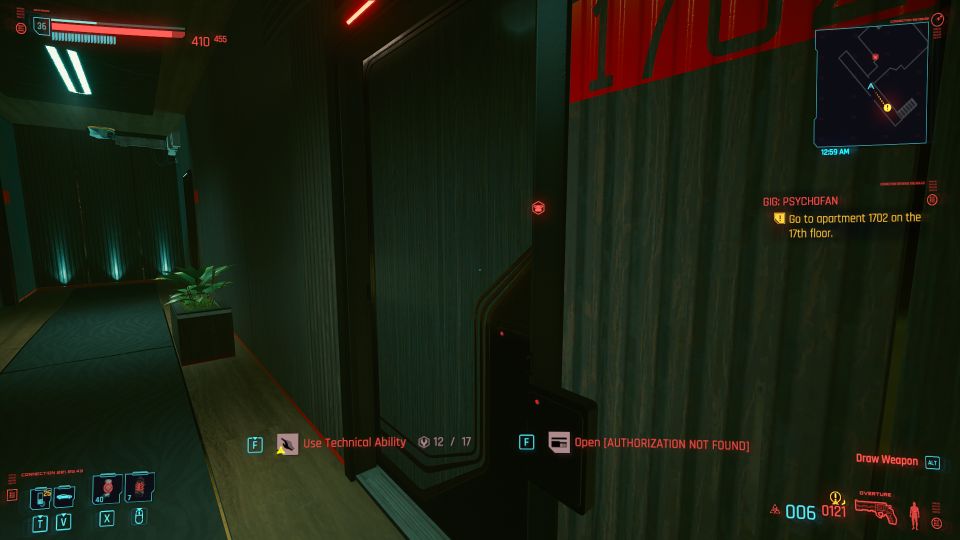 From the exit door, go all the way to the rooftop.
Jump down the rooftop and reach the balcony of the apartment unit.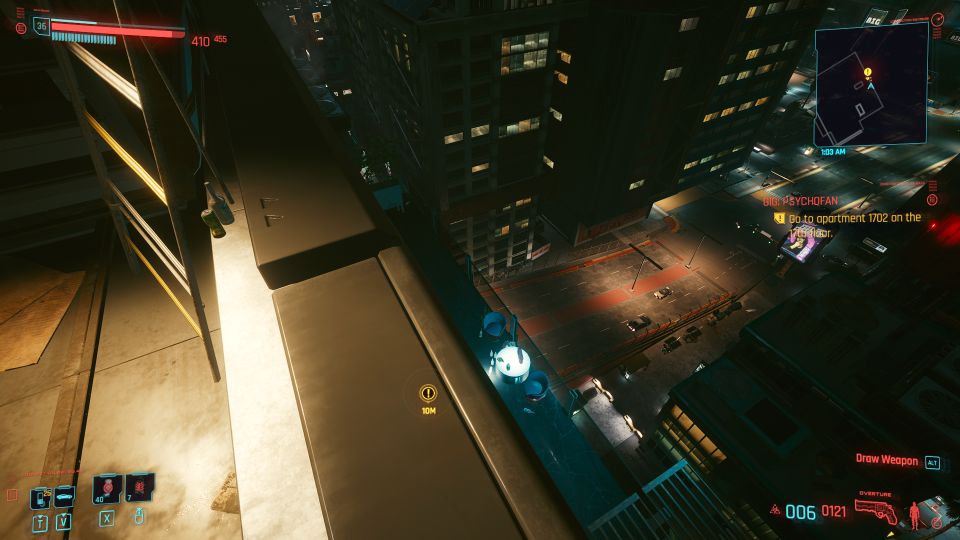 Get inside the shrine room
The guitar is in the shrine room upstairs.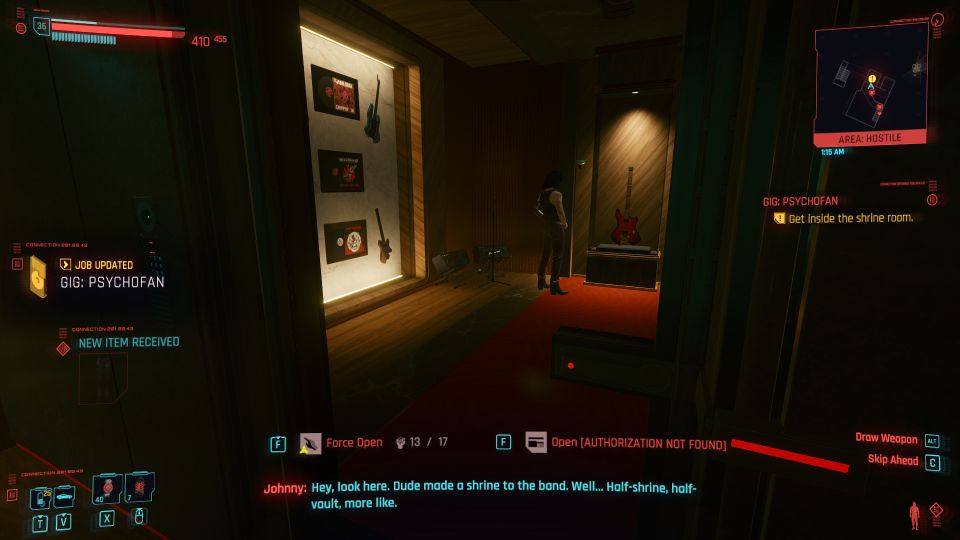 To enter, you can use level 17 Body to force open. Another way is to use the computer nearby and choose Local Network. Open the door inside the Local Network.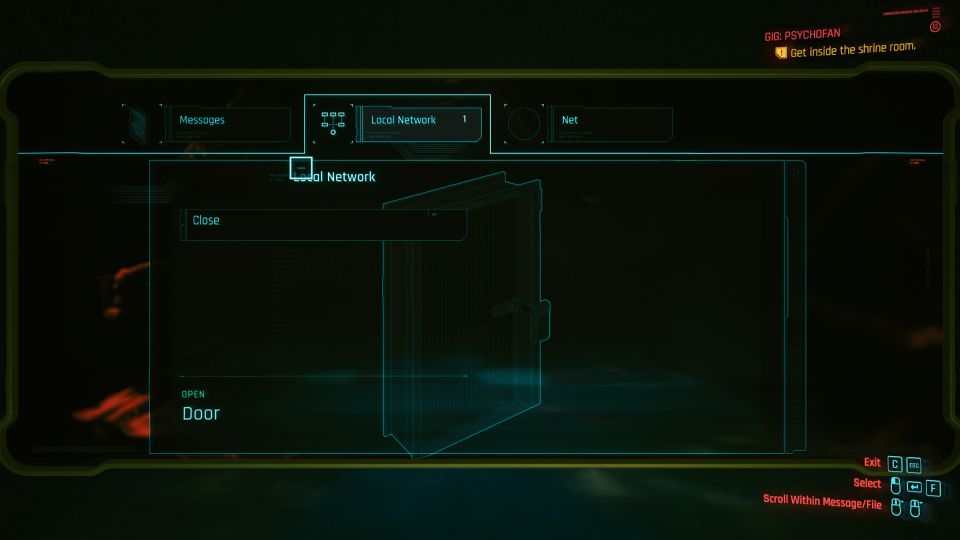 The door will then be unlocked. Take the guitar inside.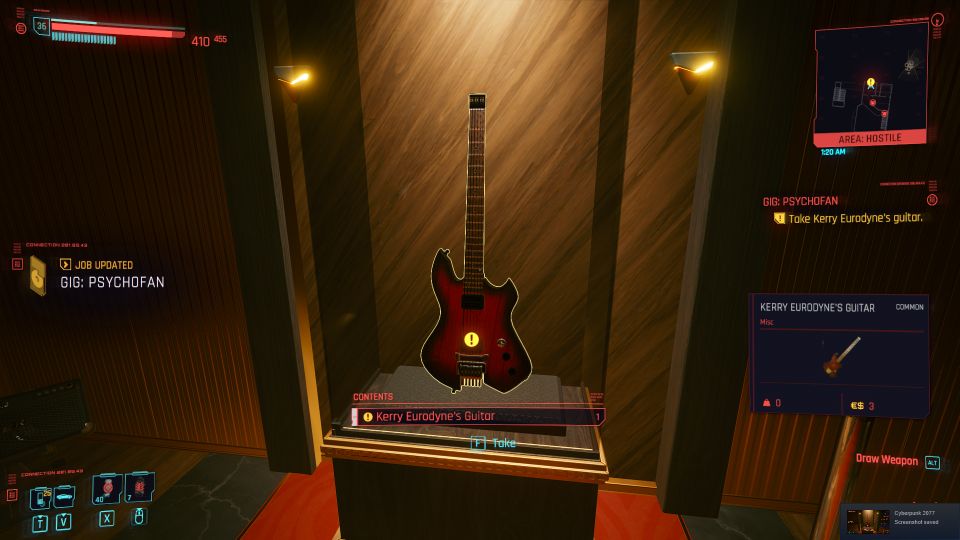 Deposit the guitar
Leave the apartment and head to the drop point marked on the map. Deposit the guitar. The gig ends here.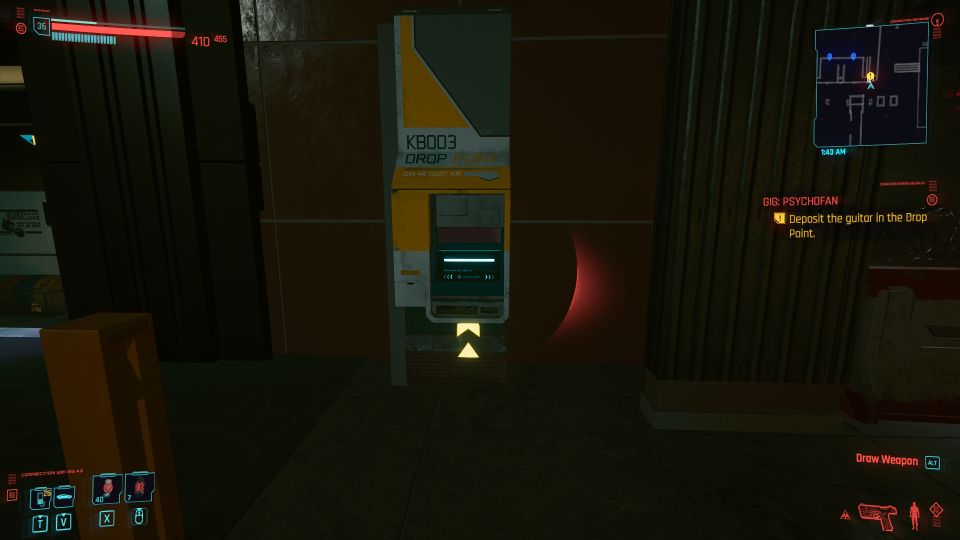 ---
Related posts:
Cyberpunk 2077: Fifth Column Gig Walkthrough
Cyberpunk 2077: Eye For An Eye (Kill Tucker Or Not)