The Ripperdoc is a main mission / job in Cyberpunk 2077.
Your task is to meet a ripper named Viktor to get rid of a virus.
Here's a walkthrough of The Ripperdoc in Cyberpunk 2077.
Danger: Moderate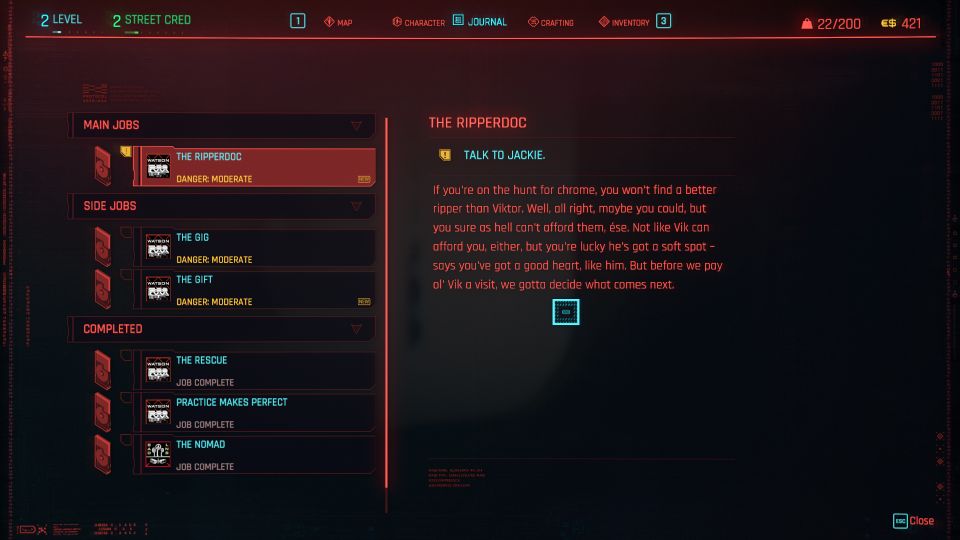 Talk to Jackie
After waking up, Jackie will call V on the phone.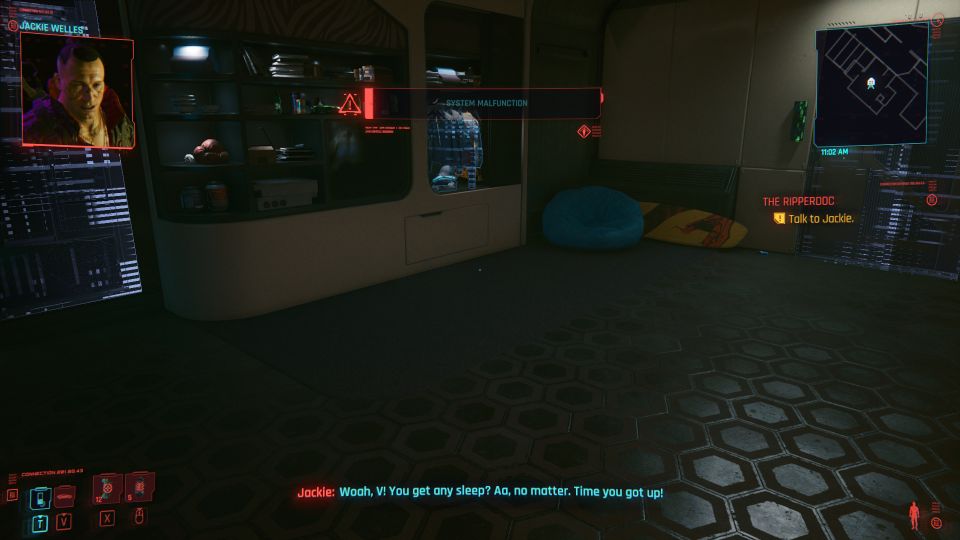 Meet with Jackie
Head to the location marked in the map to look for Jackie.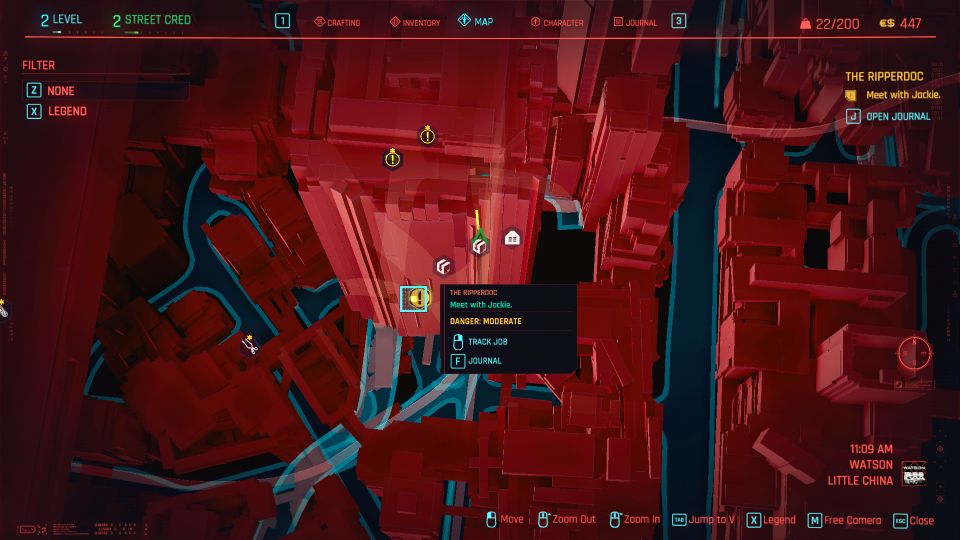 Just follow the path on the mini map and you'll reach an elevator.
Use the elevator to go down.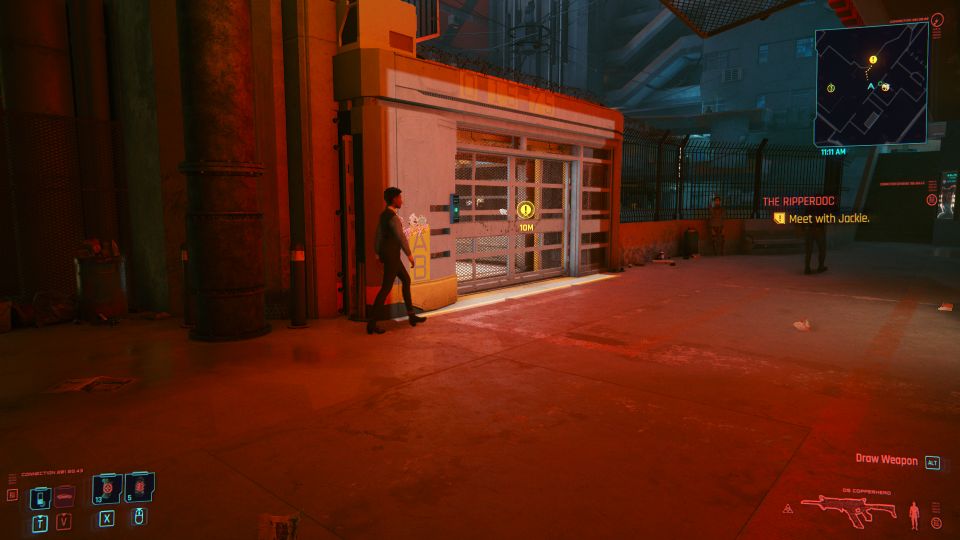 You will see Jackie waiting at the food stall. Talk to him.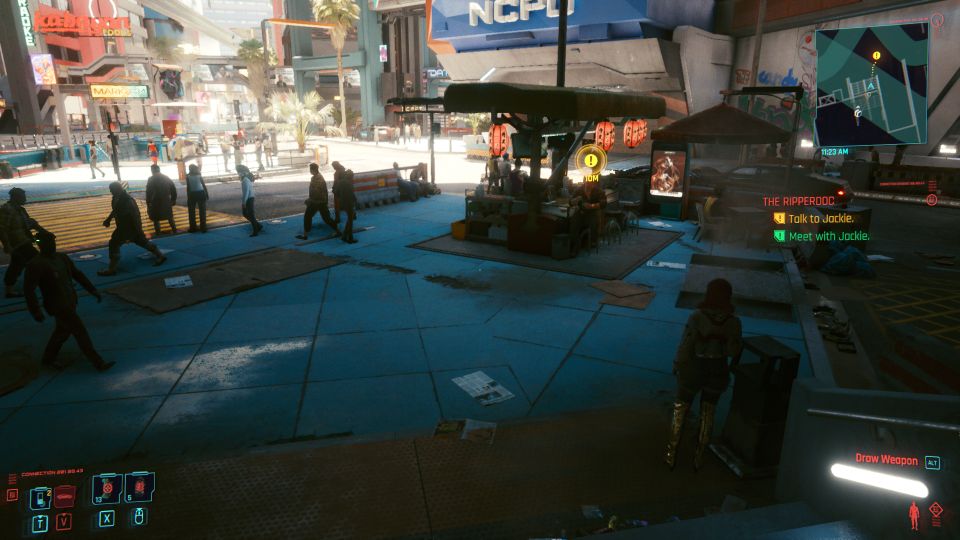 Get to the car
While talking to Jackie, he'll tell you about Dexter Deshawn who is the best fixer in town and he wants to meet V.
Call the car to come. Get up and head to the car.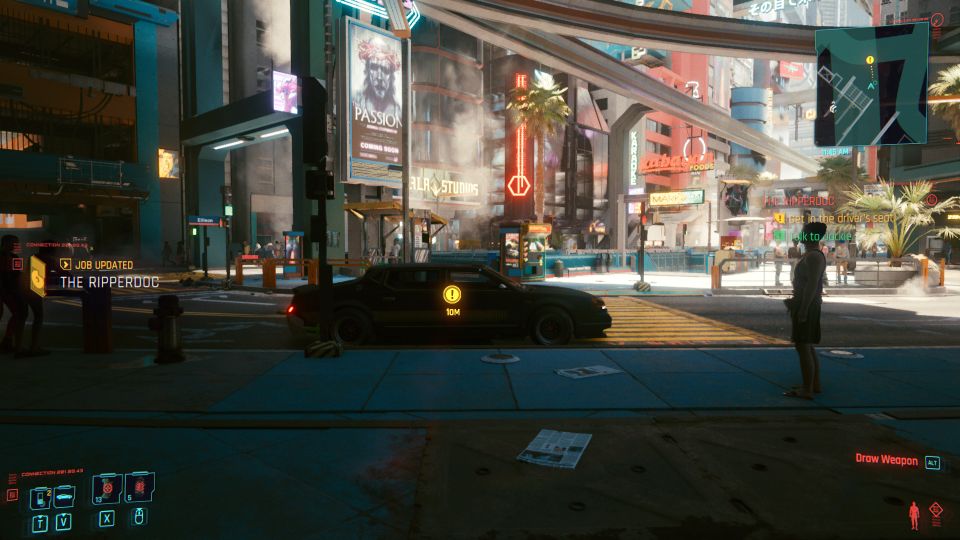 Drive to the ripperdoc
Next, drive to the ripperdoc at the location marked in the map.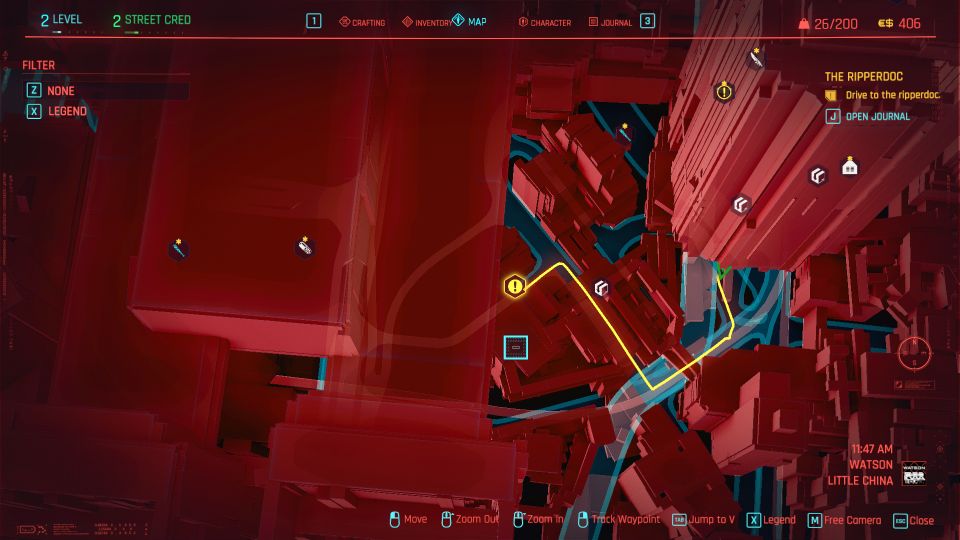 Park at the marked spot and V will automatically come out of the car.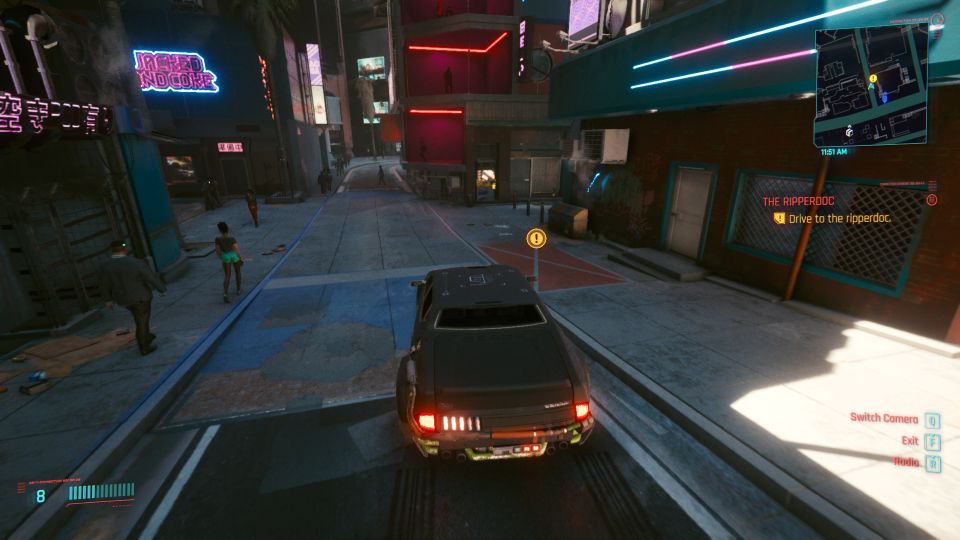 Meet with the ripperdoc
Jackie will talk to his old friend while you head to the ripperdoc.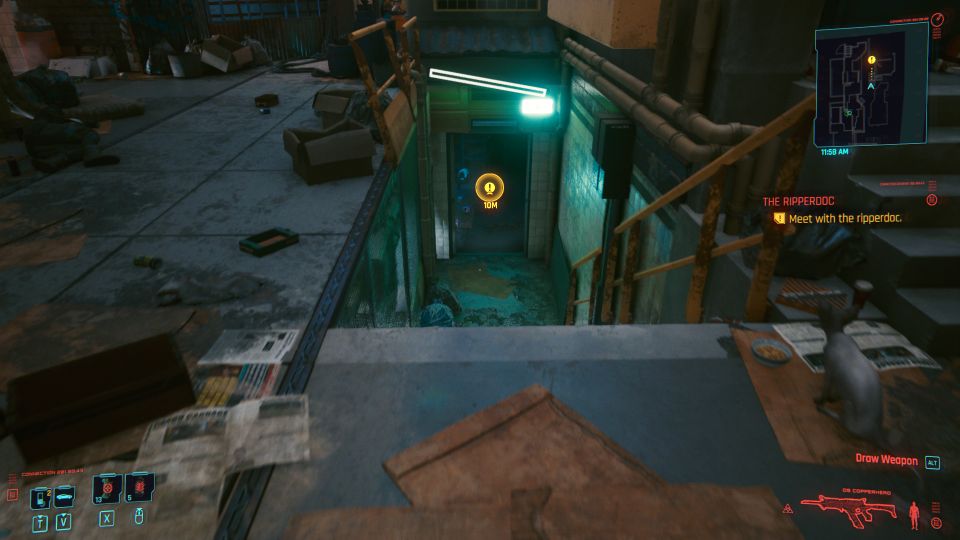 Talk to Viktor to begin the process.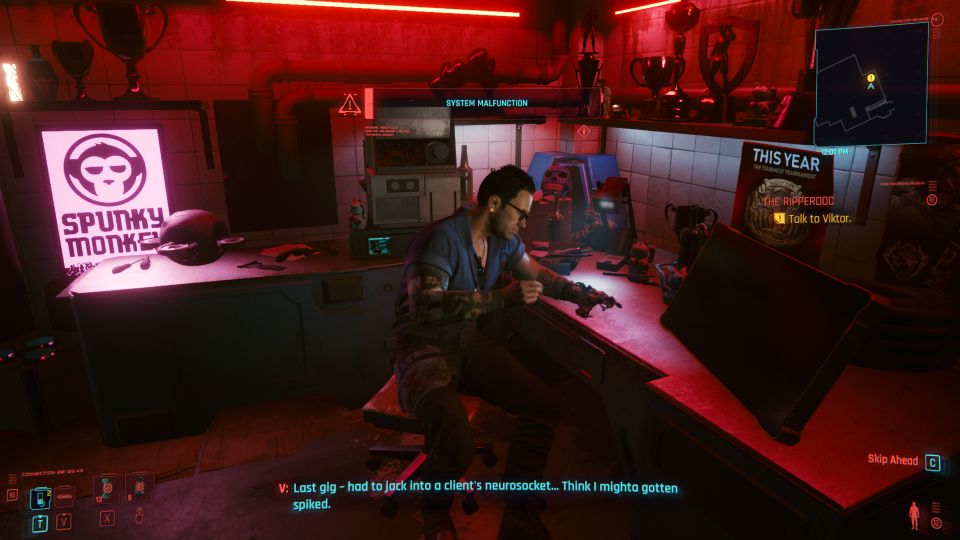 You can choose to pay him now or pay later.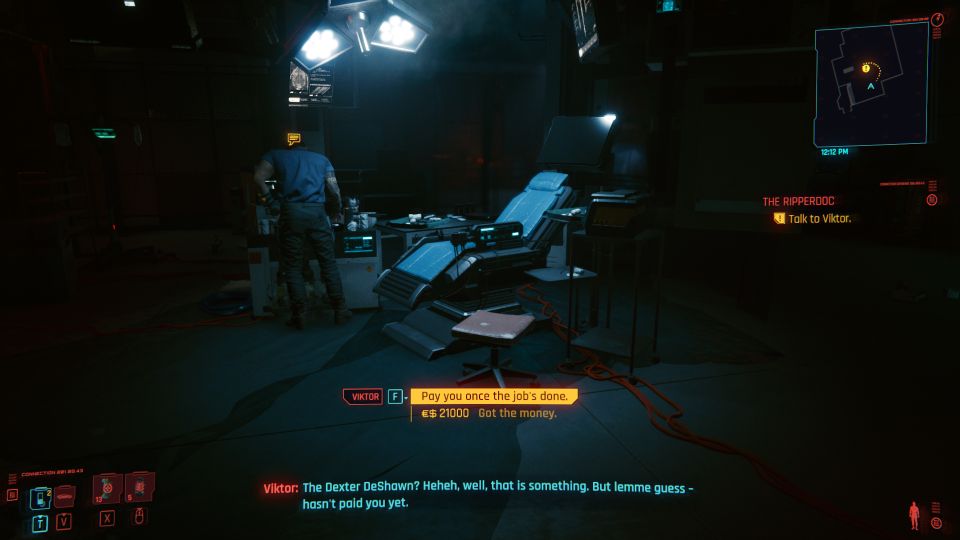 During the process, you can install new cybernetics.
The mission ends after the whole process is done.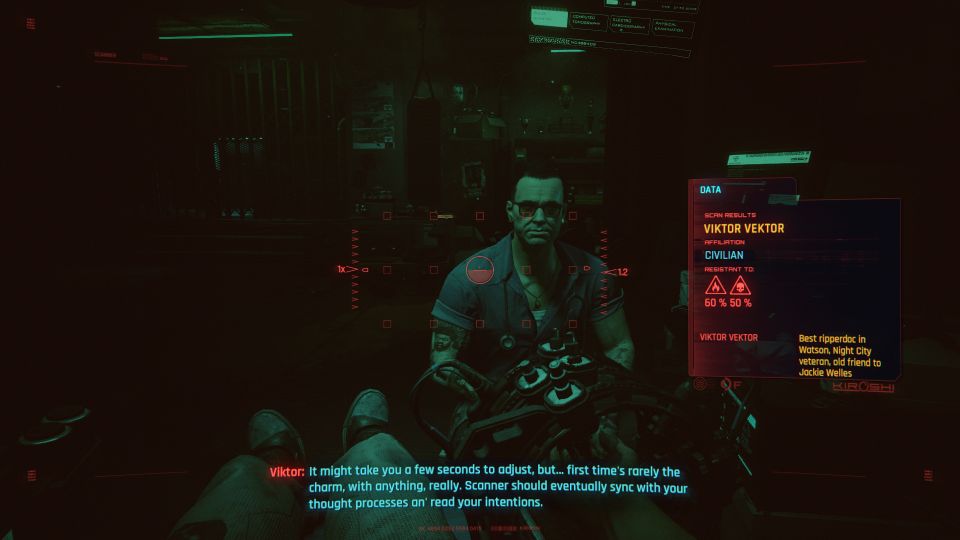 ---
Related posts:
Cyberpunk 2077: The Rescue Mission Walkthrough
Cyberpunk 2077: Practice Makes Perfect Walkthrough