The Nomad is the first mission you'll have in Cyberpunk 2077 if you choose the Nomad lifepath.
Your task is to get in touch with Jackie and smuggle some items into Night City.
Here's a walkthrough of The Nomad prologue in Cyberpunk 2077.
Fix the car
After your character customization, you'll start at a garage outside of Night City.
Talk to the mechanic.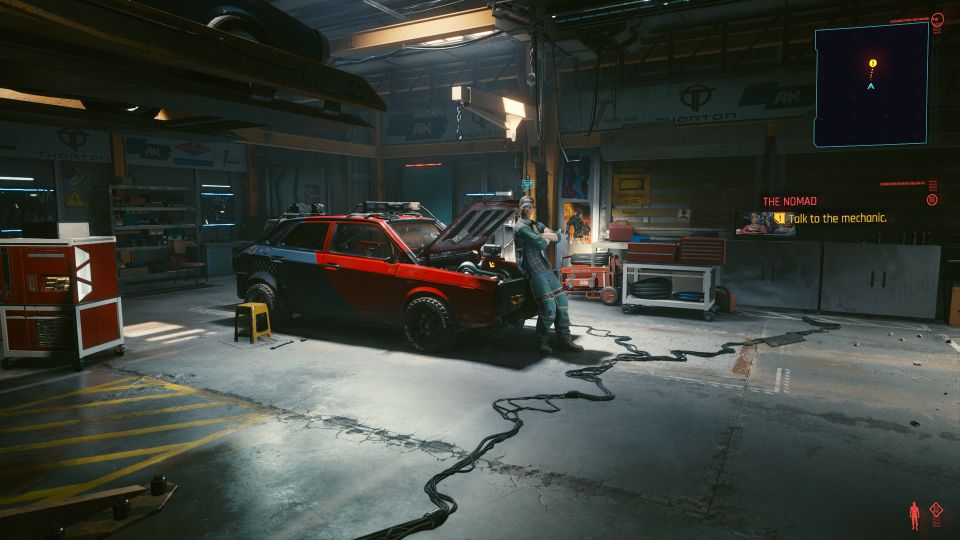 You can choose to bypass the coupling yourself.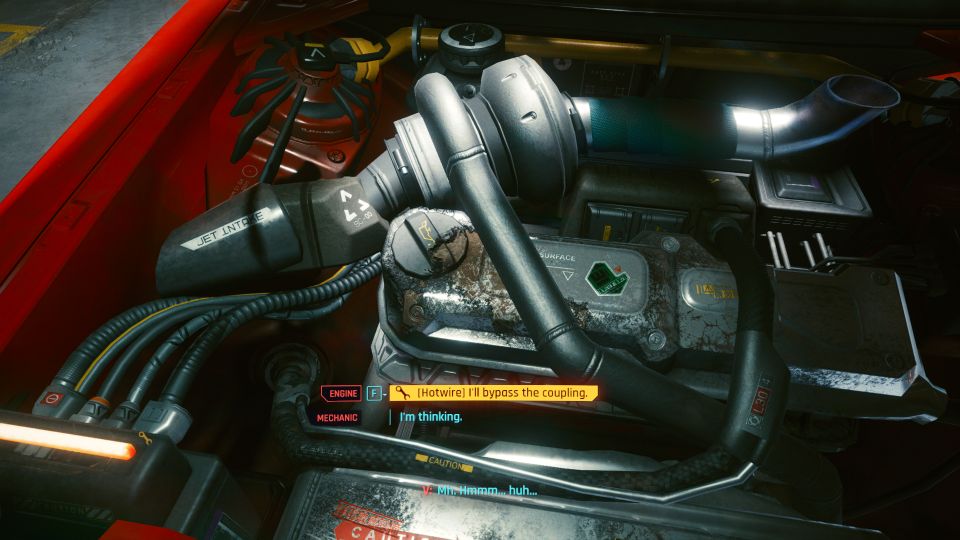 Enter the car.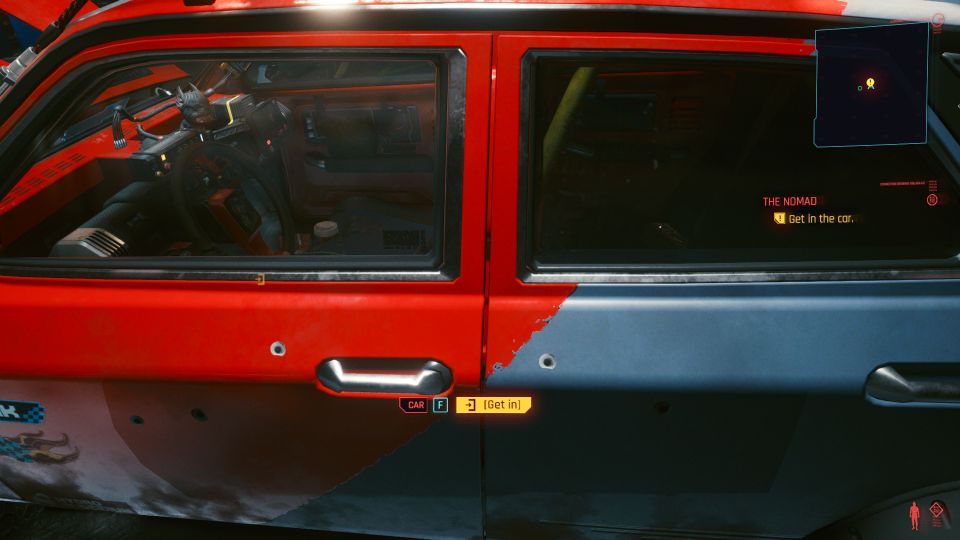 Next, just connect to the radio station. The other options are dead ends.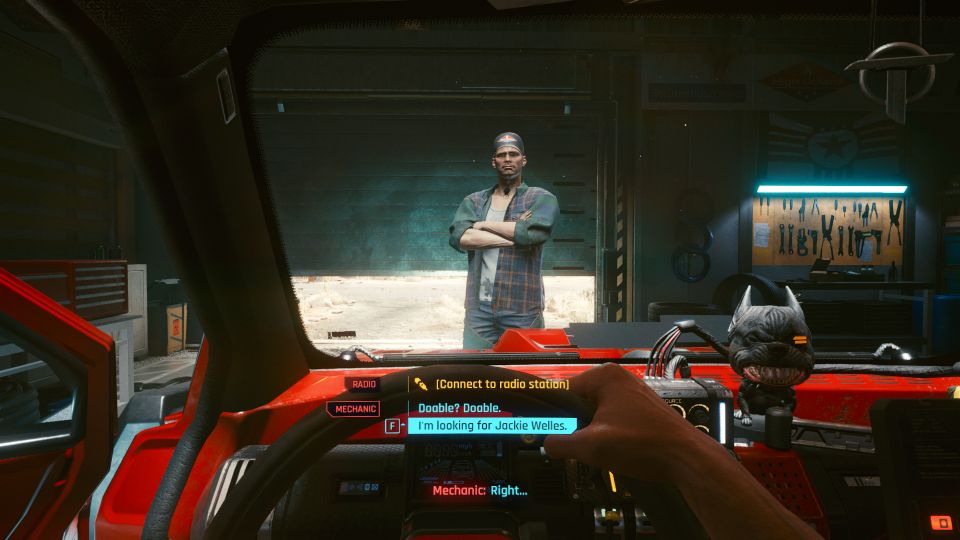 Sheriff conversation
The conversation with the sheriff should be straightforward. Just choose any of the options and he should leave you alone.
However, they'll hunt you if you get caught in town.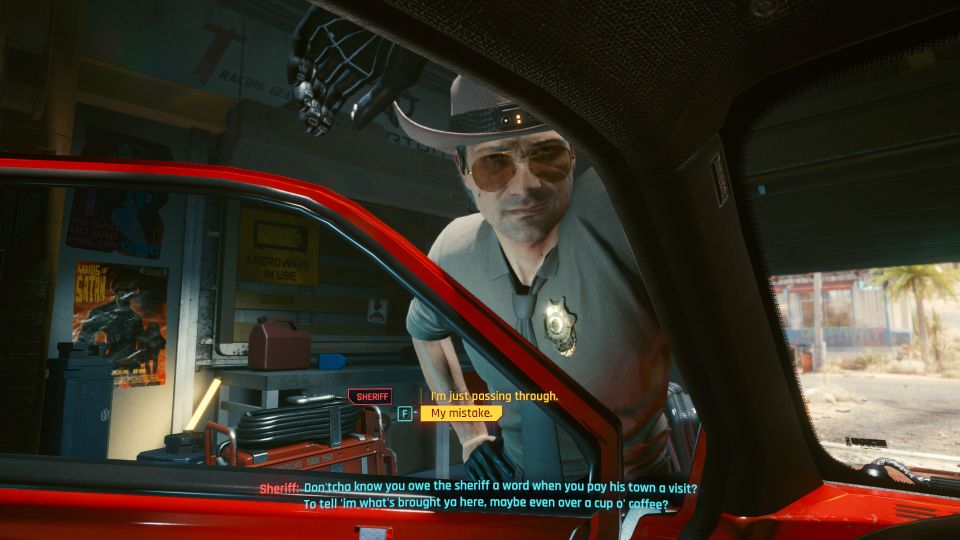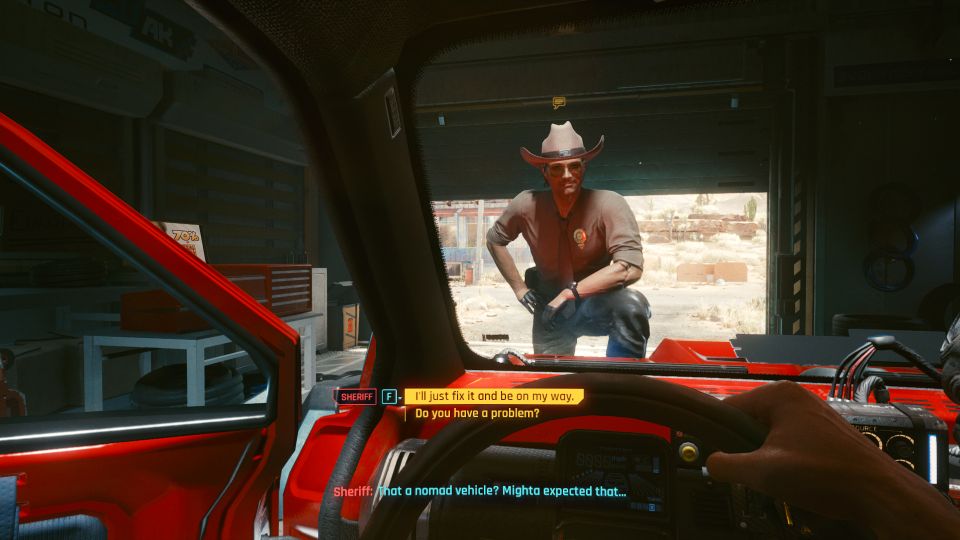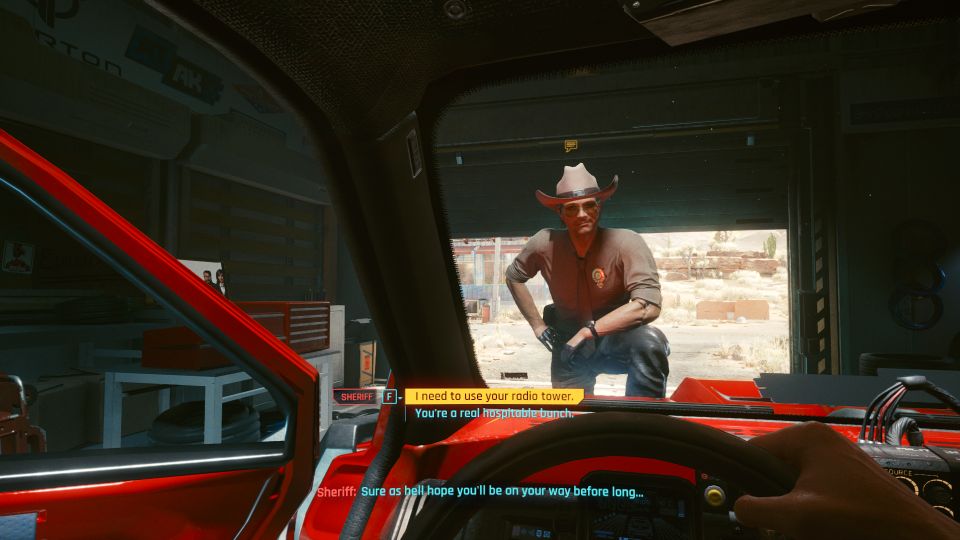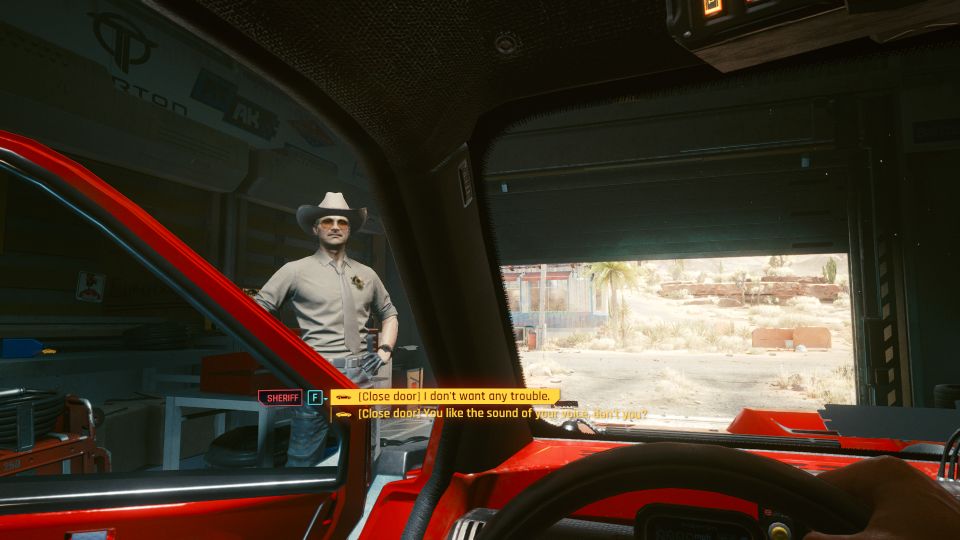 For the last option, I chose "I don't want any trouble".
Head to the telecom tower
Next, go to the telecom tower nearby. It will be marked on your map.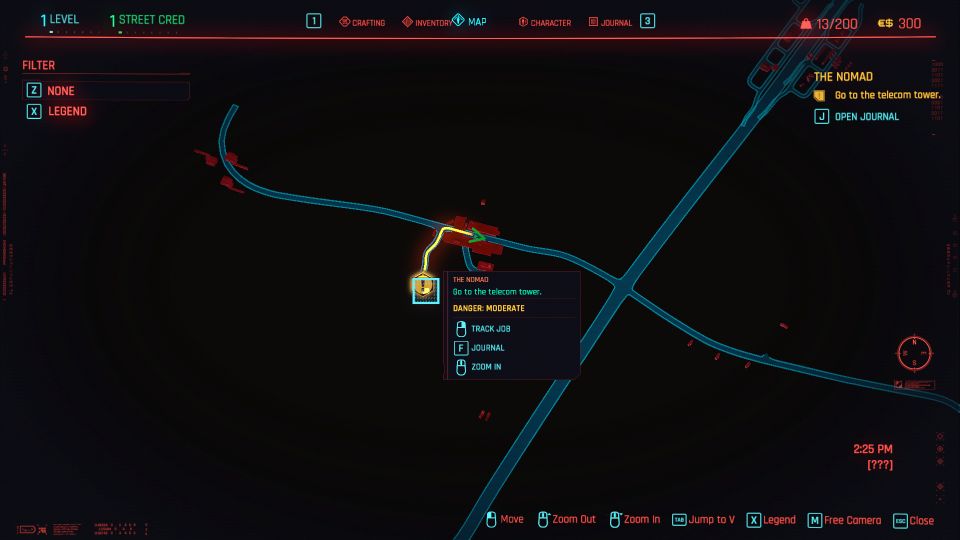 Climb up the tower.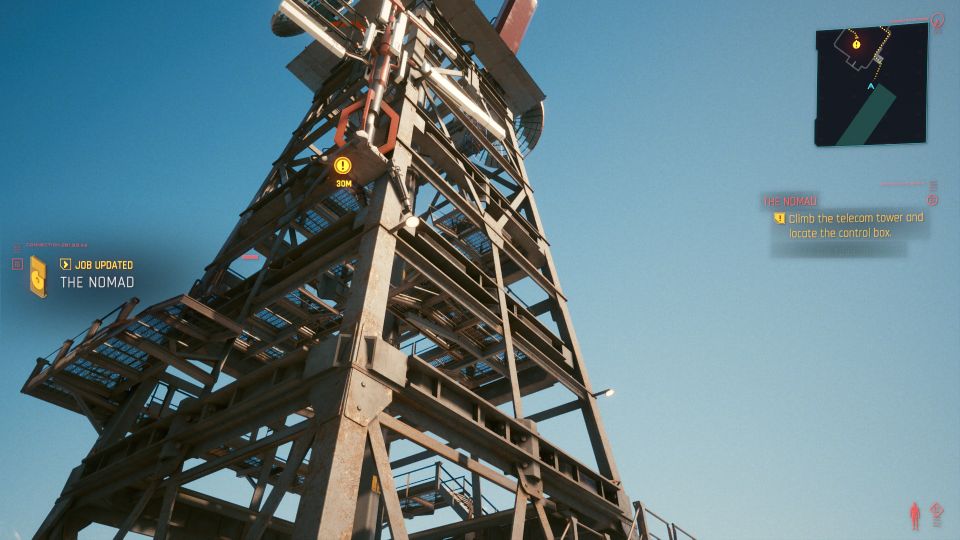 At the top, you will see the control box. Connect to radio station.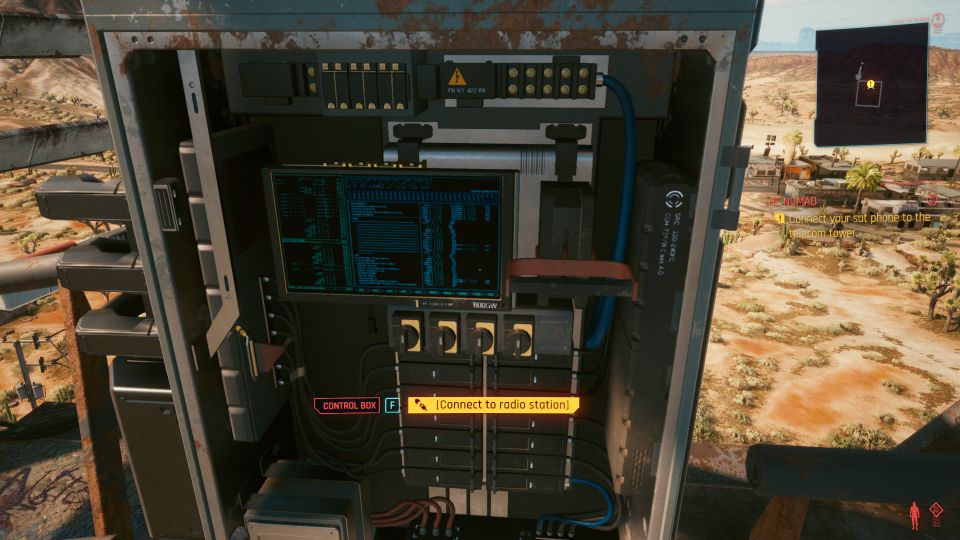 V will then call McCoy. The conversation choices may not matter here.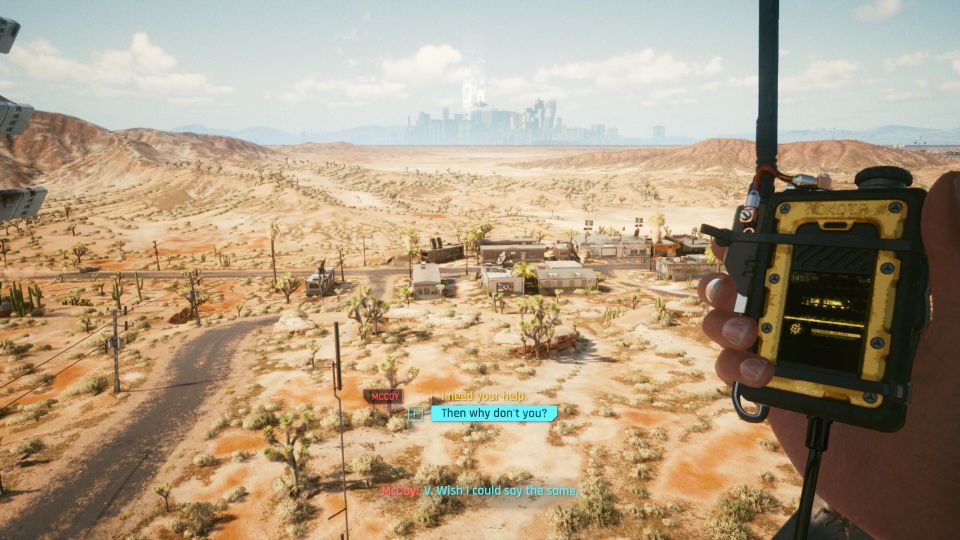 Meet Jackie
To find Jackie, go to the meeting place marked on the map.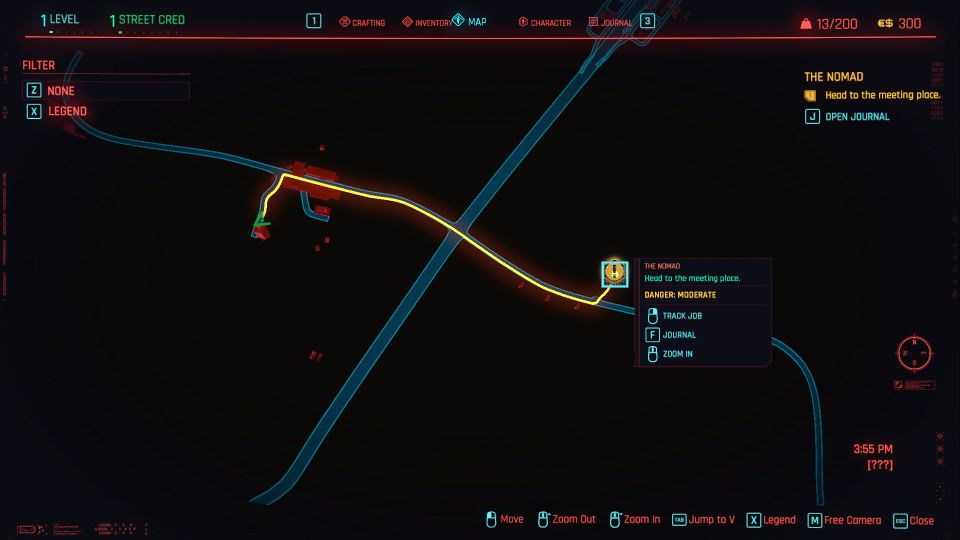 Enter the building and you'll see Jackie Welles inside.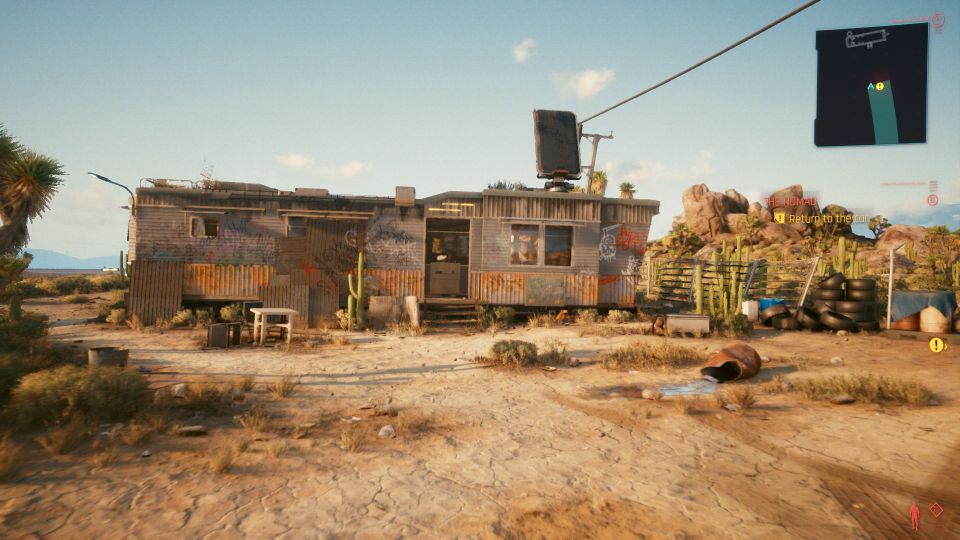 After talking to him, just load up the cargo. He won't know what's inside.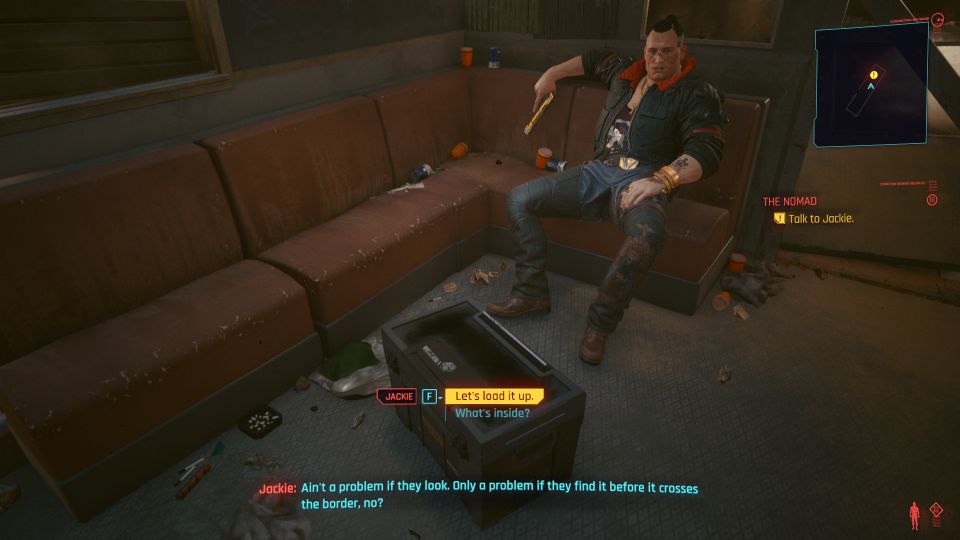 Drive to the border
Now, enter the car and drive to the border. The location is marked on the map.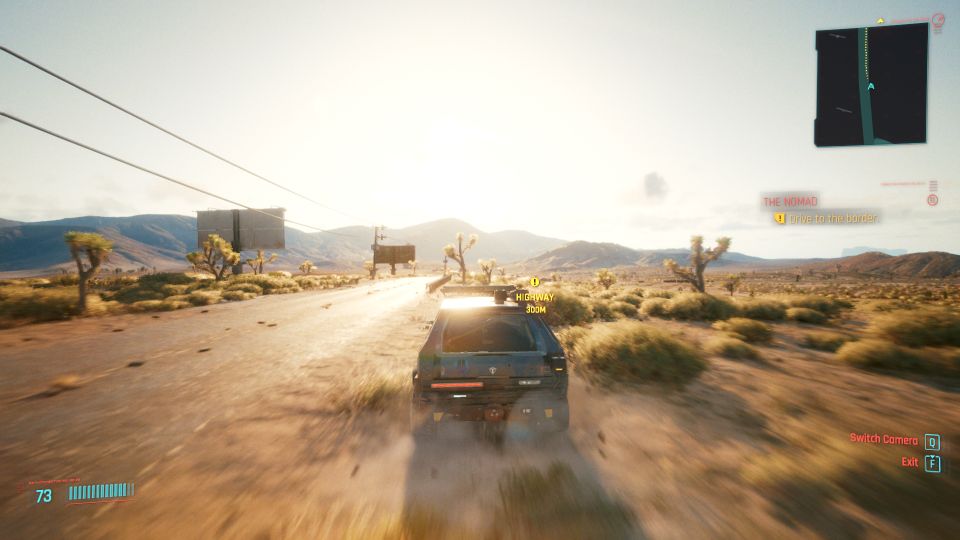 At the security check, ask Jackie to give the manifest.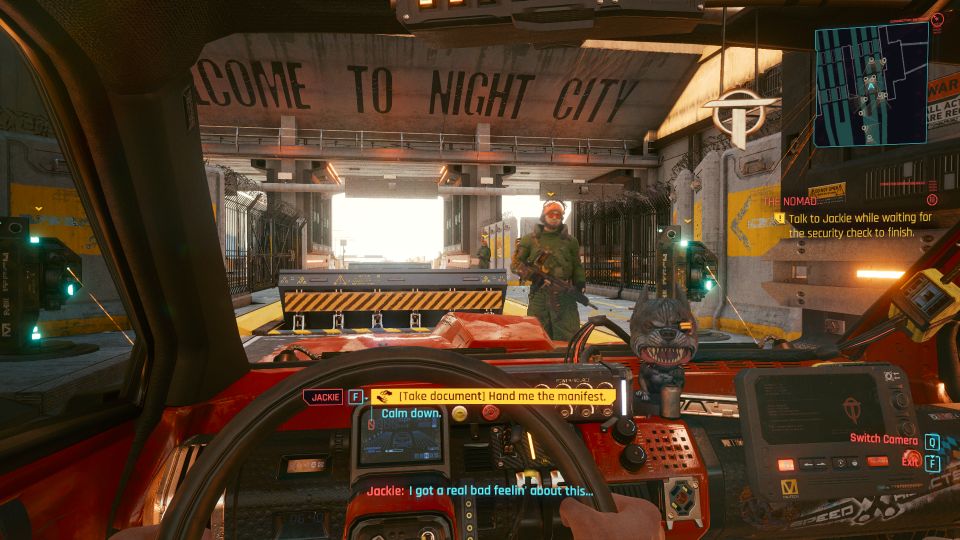 Take the bribe money as well.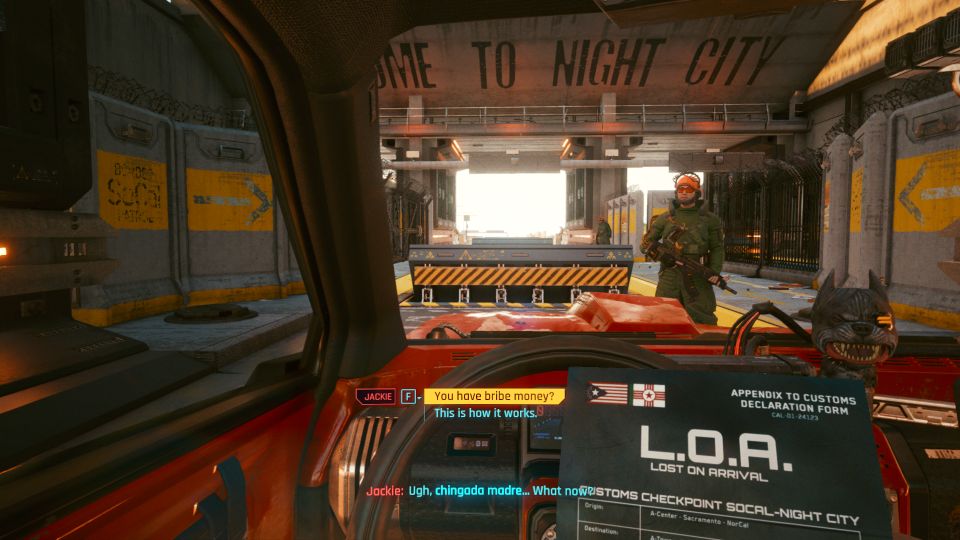 Deposit weapons at front desk
Enter the security check building. Deposit your weapon at the front desk first.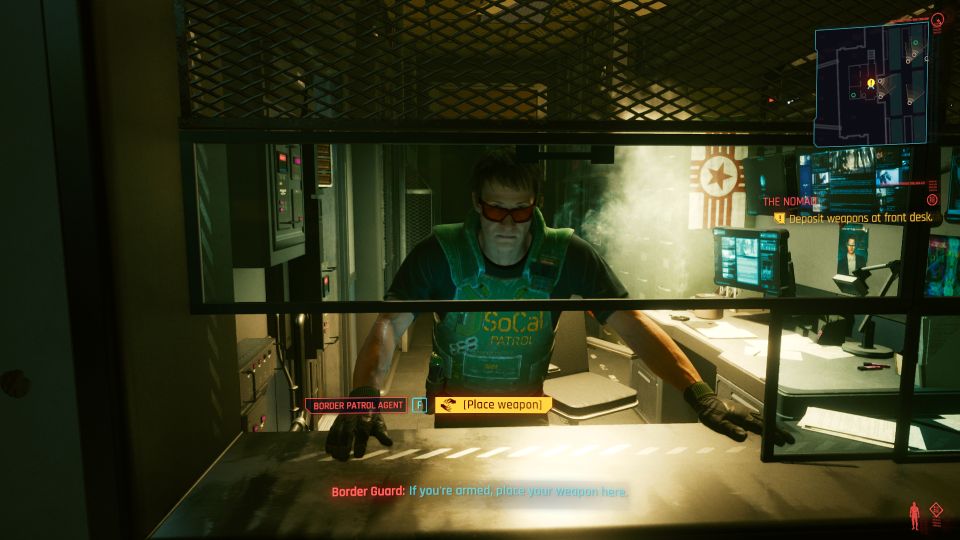 Then, enter door 02. During the conversation with the border guard, he will be suspicious.
The conversation choices may not have an effect here.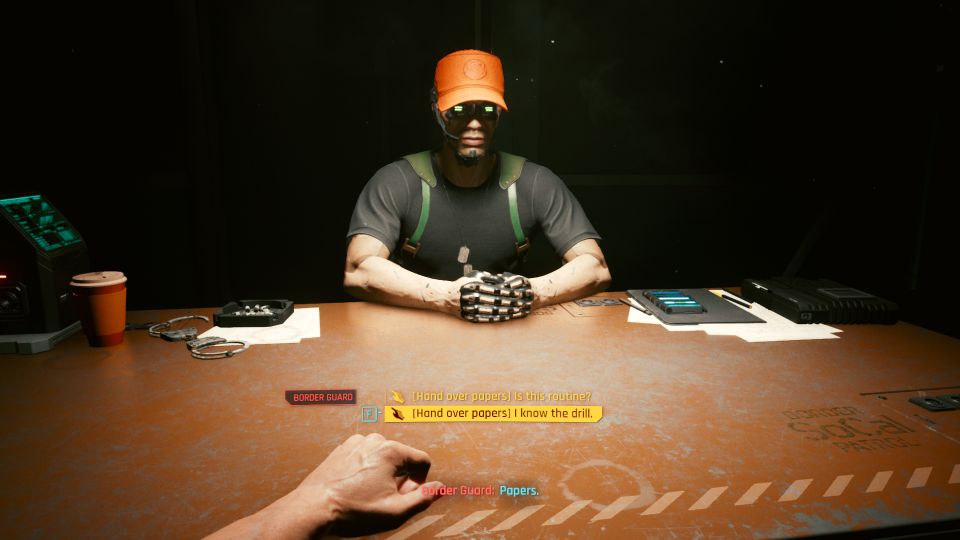 I gave the bribe as well.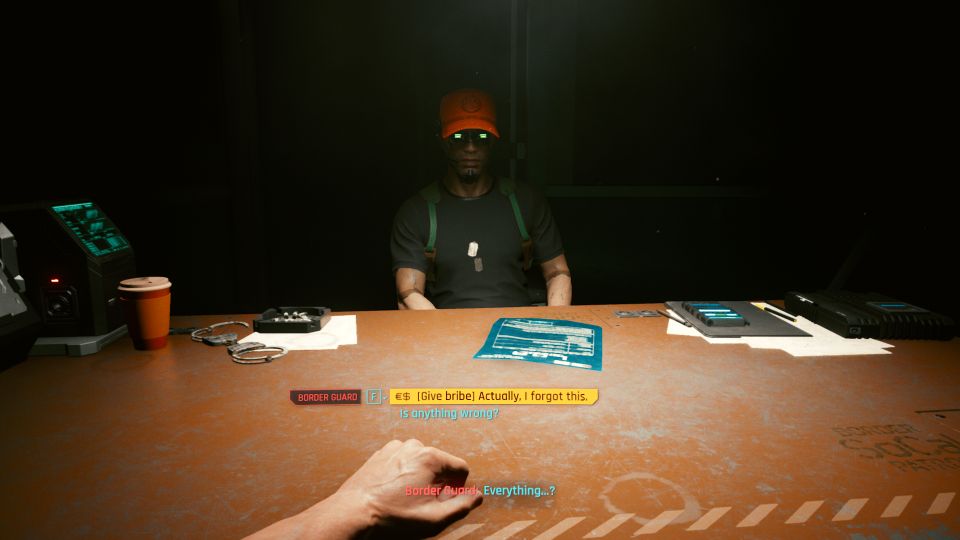 He will then ask if V has a clan or not. Regardless of the option you chose, the outcome is the same.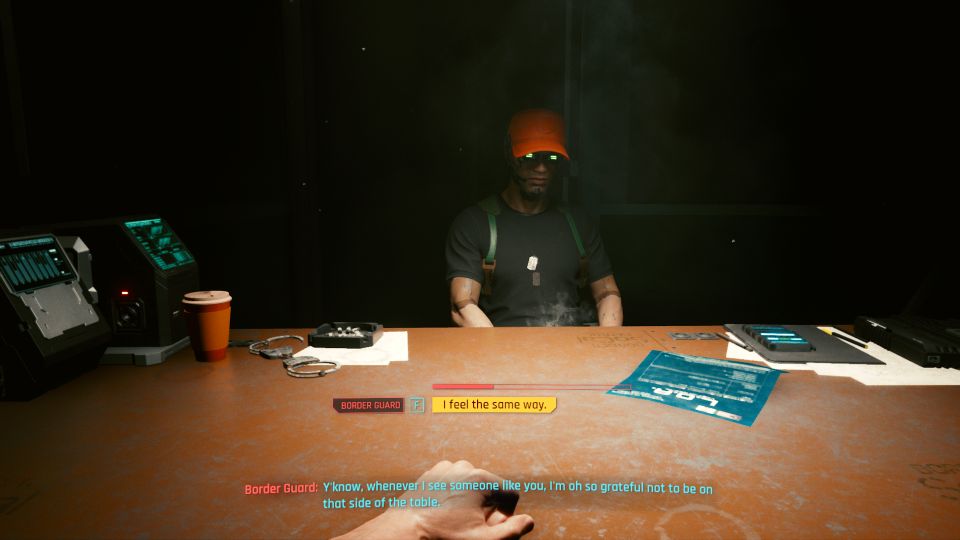 Leave the office
Before you leave the office, take the weapon first.
Head back to the car. V will feel that the customs officer was suspicious.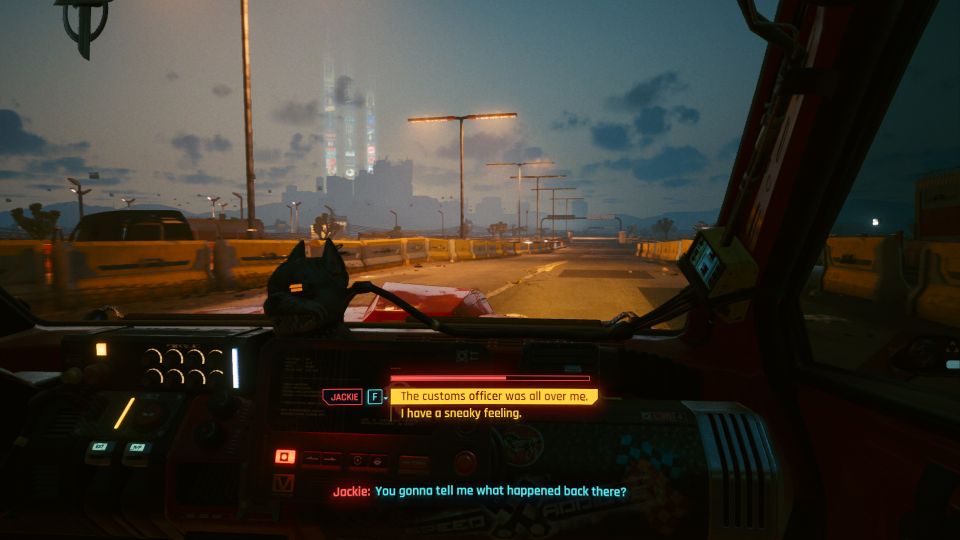 Fight off your pursuers
After crossing over, some corporate guys will give chase.
You simply need to shoot at the pursuers. I'm not sure if the shooting actually affects the outcome.
The vehicles may simply crash into some structures or objects.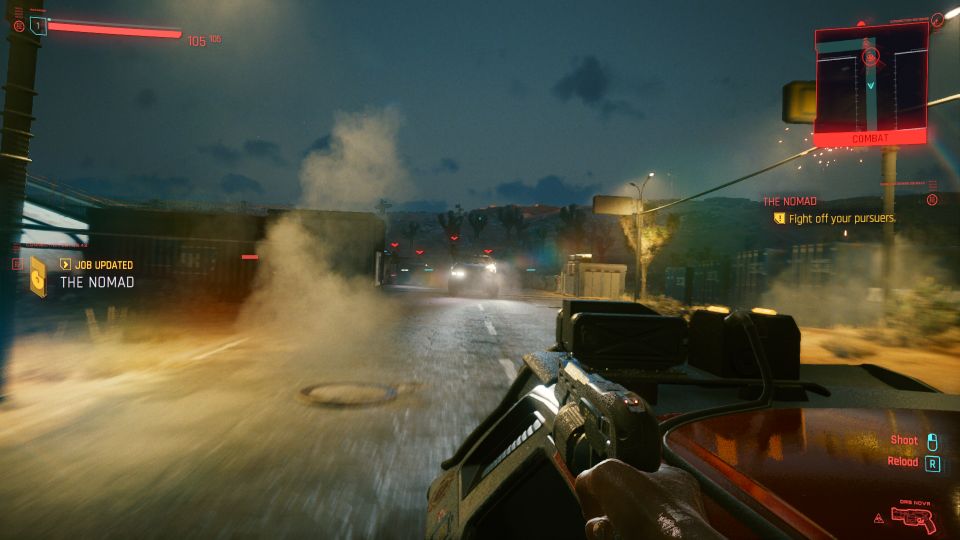 Talk to Jackie
After escaping from the pursuers, V and Jackie will bond further. Conversation choices do not matter.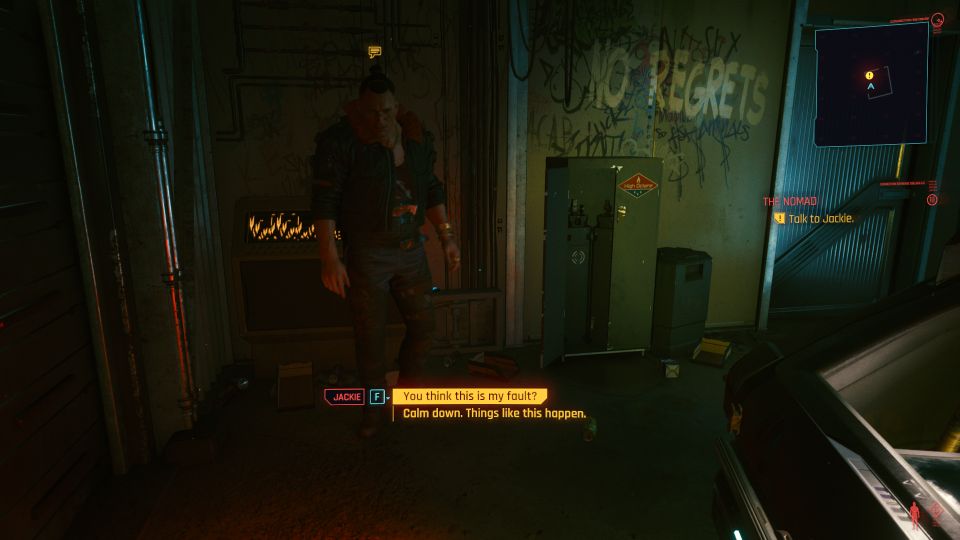 Finally, Jackie will open the smuggled goods. It's a supposedly extinct lizard belonging to Arasaka.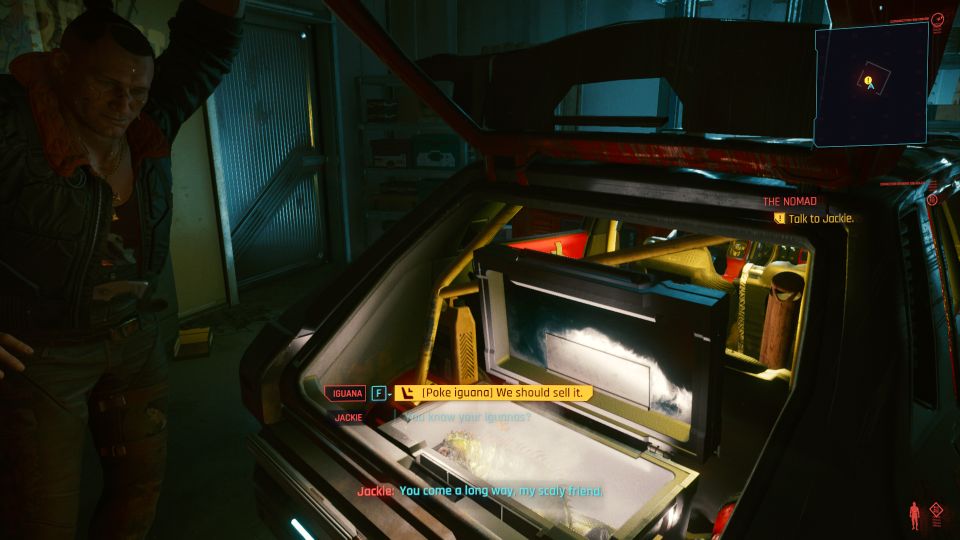 The mission ends after a time jump of 6 months.
---
Related posts:
Cyberpunk 2077: Practice Makes Perfect Walkthrough
Cyberpunk 2077: The Rescue Mission Walkthrough