The Rescue is one of the main missions in Cyberpunk 2077 and it's after the prologue.
Your task is to do Wakako Okada's gig and find Sandra Dorsett.
Here's a walkthrough of The Rescue in Cyberpunk 2077.
Danger: Moderate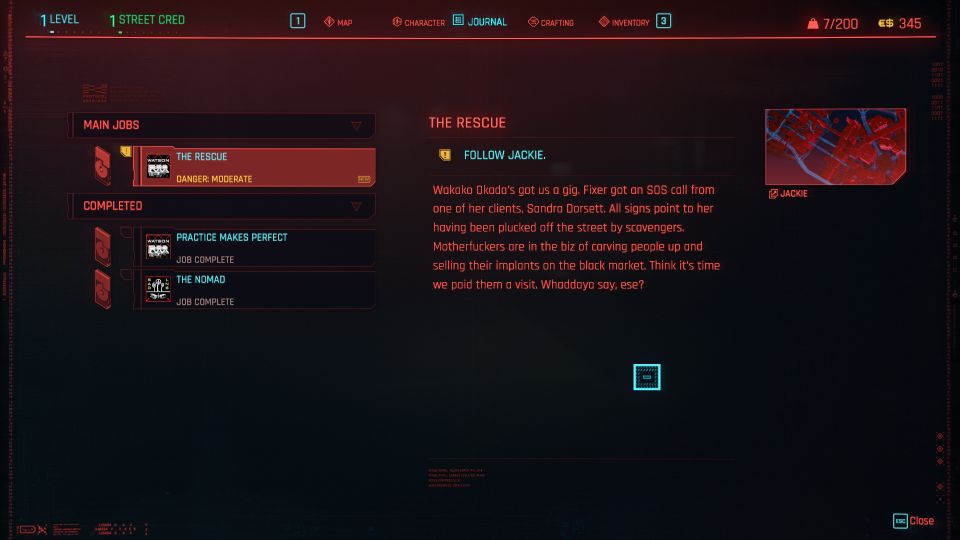 Follow Jackie
The mission starts automatically after the prologue.
Follow Jackie.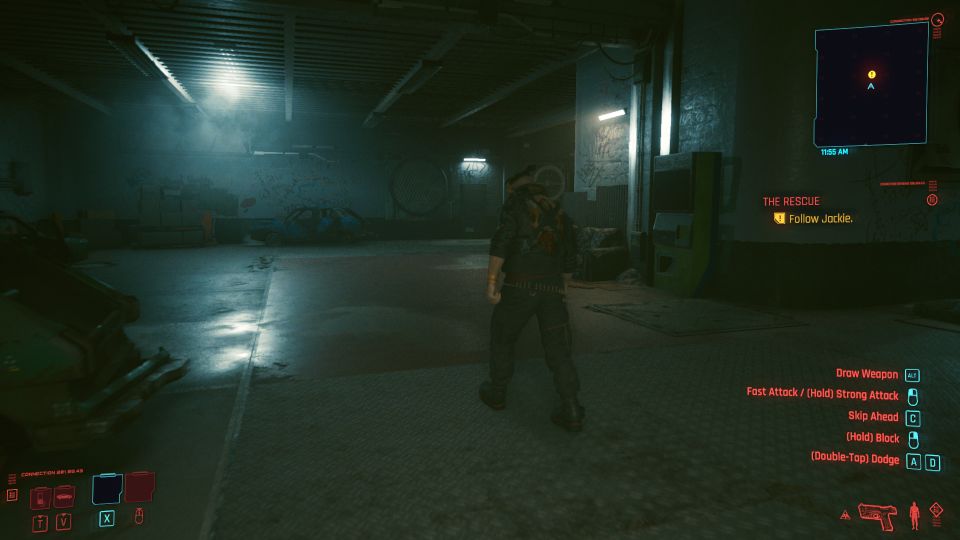 Use the elevator and then talk to T-Bug when she calls.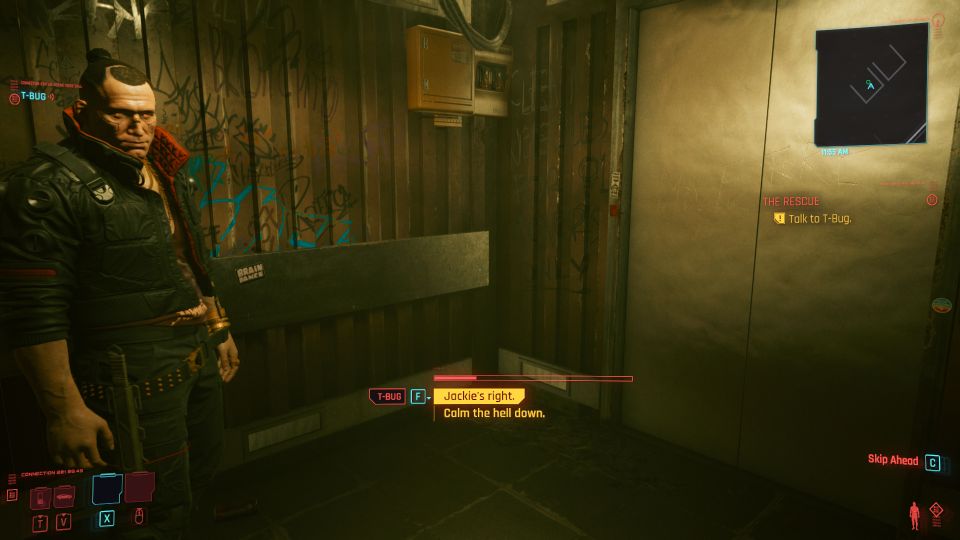 Head to the apartment
Follow Jackie to the apartment unit. Hack the door to make it open.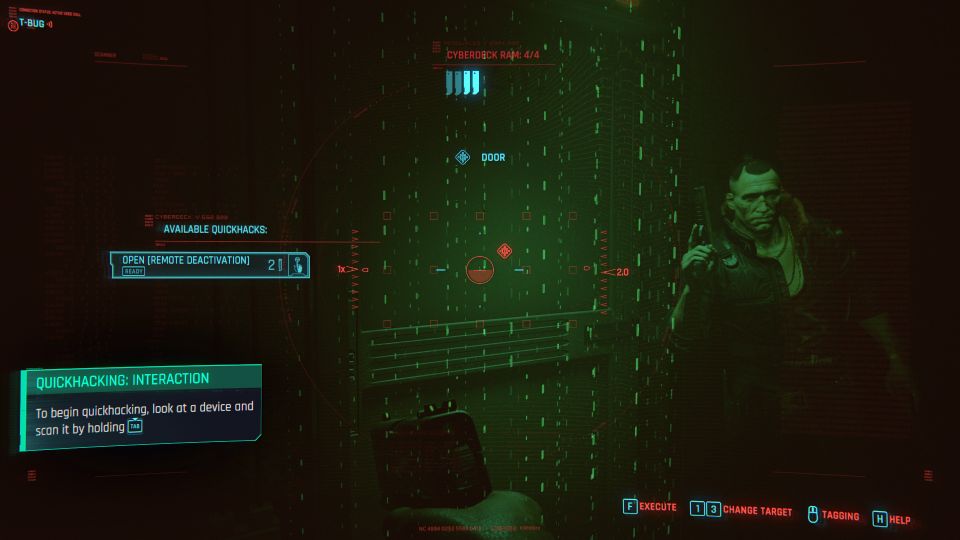 Examine the woman's body
Inside the apartment, you'll see a dead woman. Examine the body.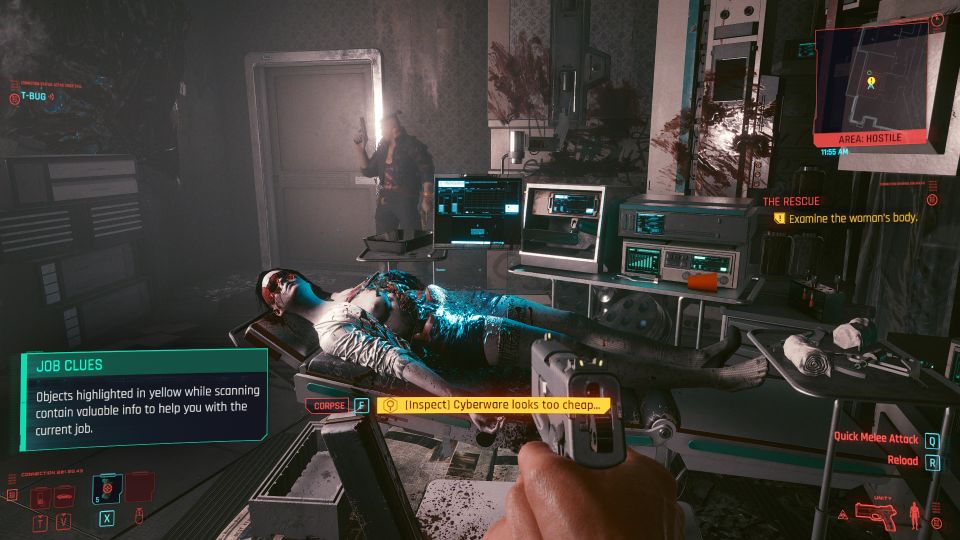 Sneak up to the scavenger (optional)
In the next room, there'll be a sole scavenger. Crouch and sneak up behind him. Grab and take him down.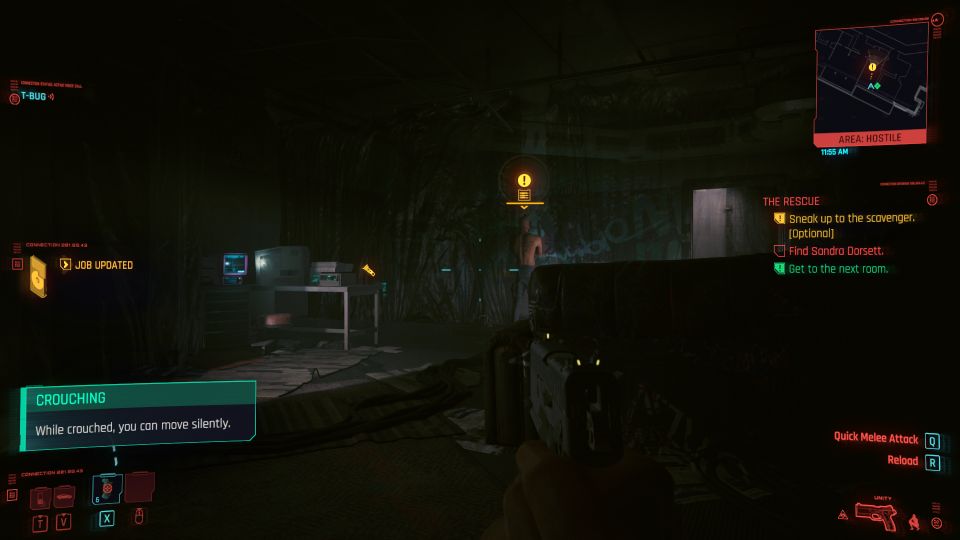 Hide from the scavengers
If you wish to avoid an all-out gunfight, hide from the scavengers. Pass the room without getting detected to reach Jackie's location.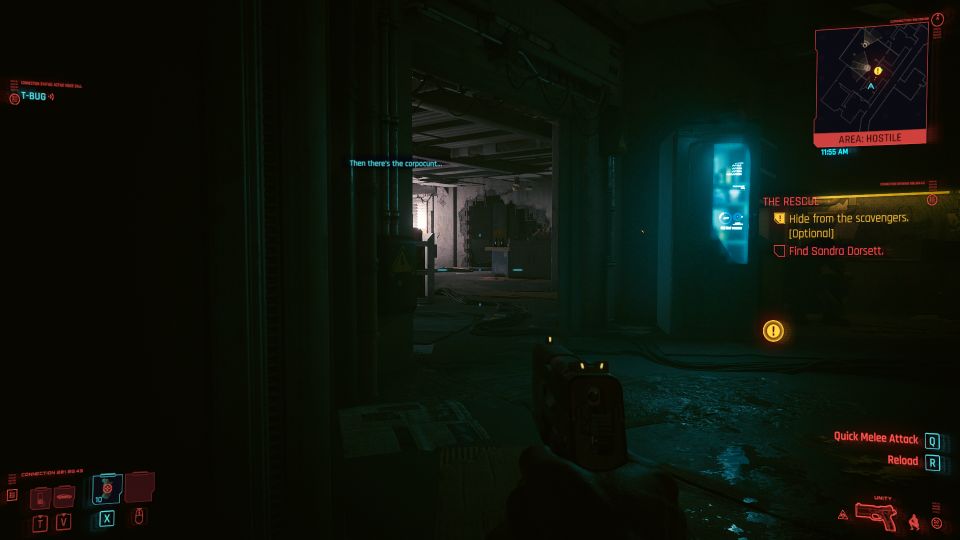 Neutralize the scavenger (optional)
Two of the scavengers will come out of the room and head towards the side.
You can neutralize them quietly. Crouch and move quietly towards the guy on the right. Take him out and Jackie will take out the other.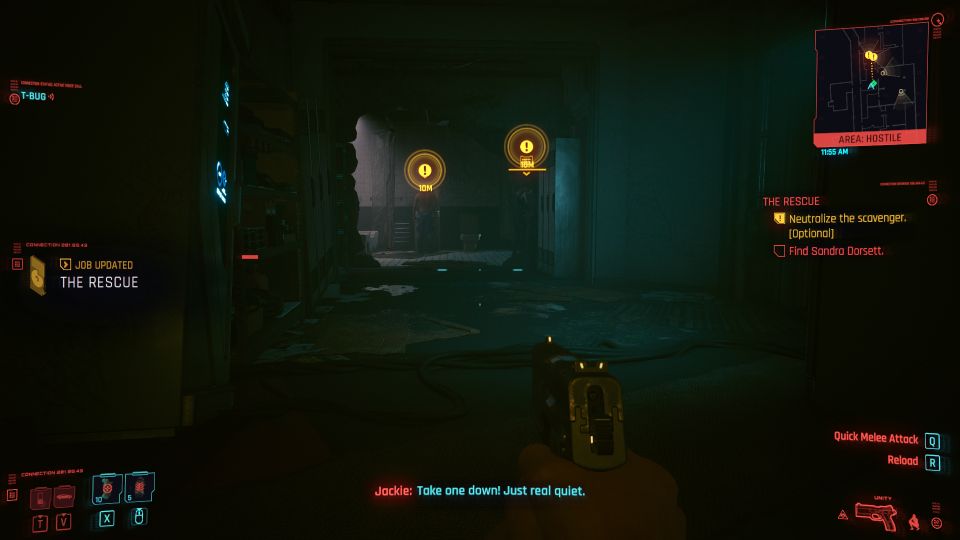 Jackie will then plan a route for you to take out the other scavengers stealthily in the room.
Another way is to just shoot them all.
Defeat the scavenger leader
There will be a more heavily armed scavenger leader inside. Take him out as well.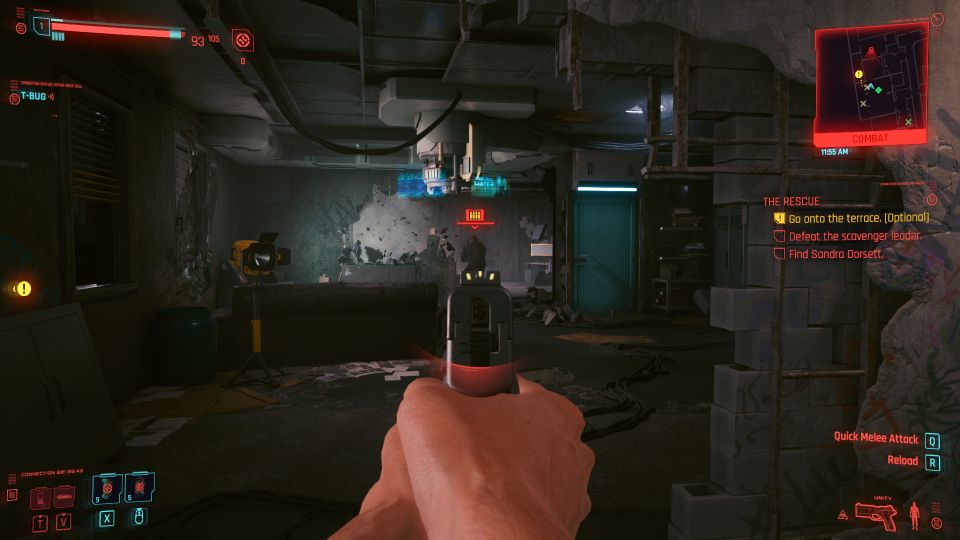 Find Sandra Dorsett
Open the door near Jackie to find Sandra.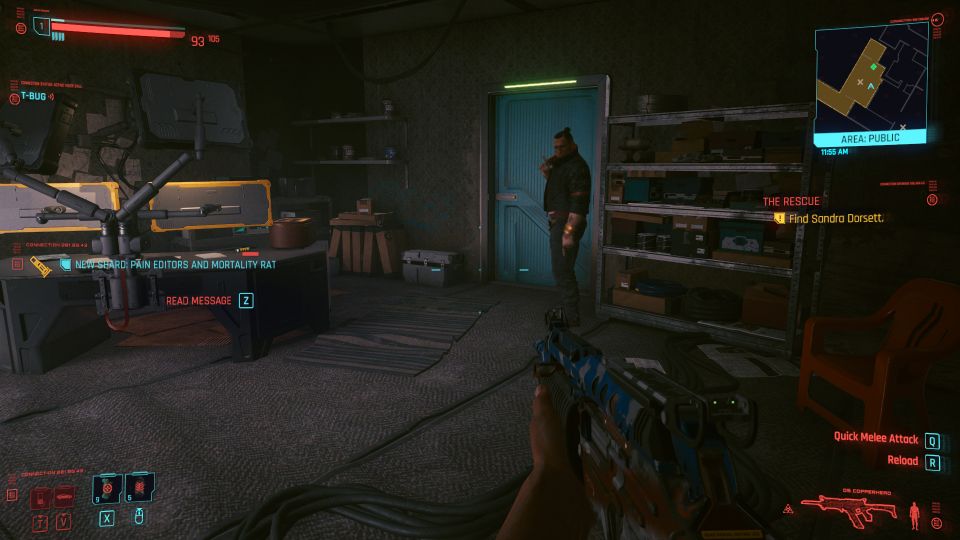 Examine the body.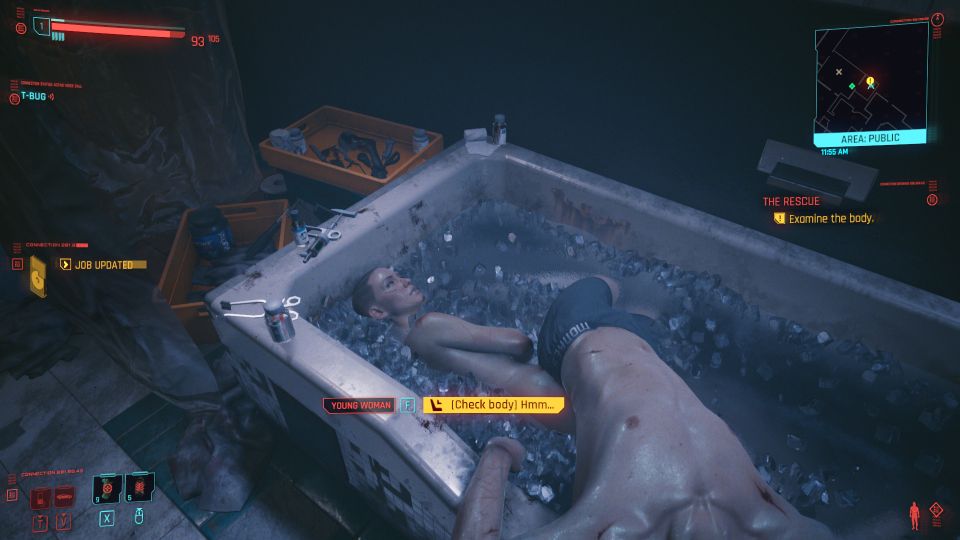 After taking her out of the bathtub, there'll be a short window to ask Jackie to give the injector to keep her alive.
Carry Sandra to the terrace
Next, bring her to the terrace and the Trauma team will show up.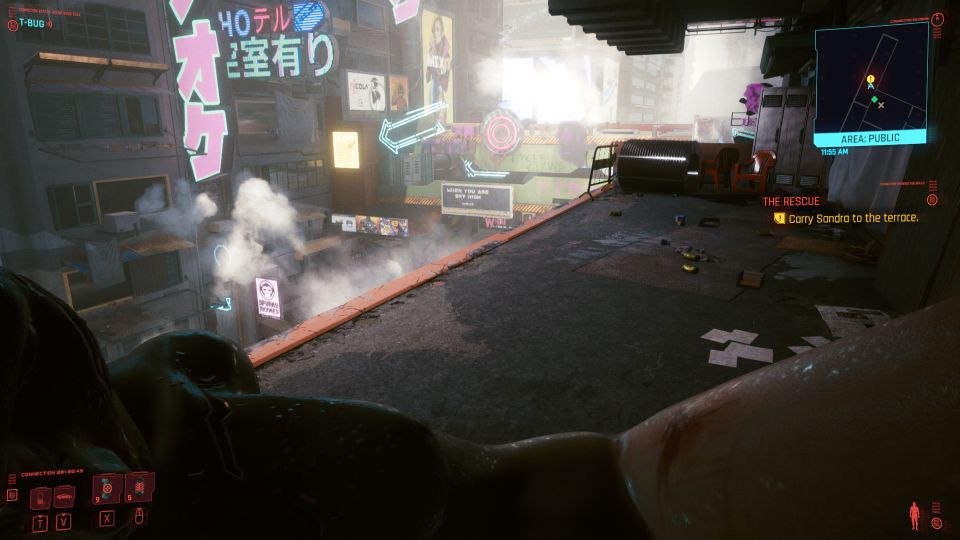 Place her on the stretcher.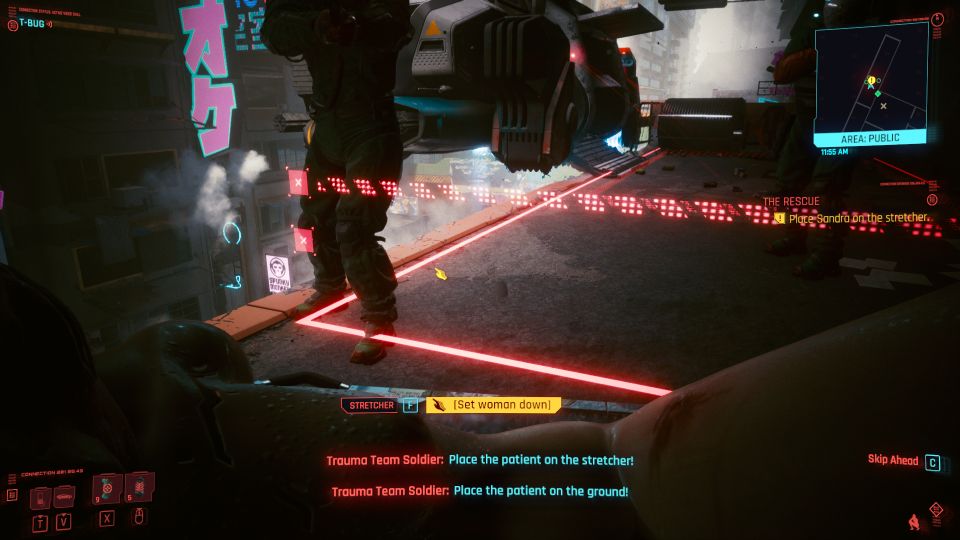 Talk to Jackie
After they leave, talk to Jackie and follow him out through the elevator.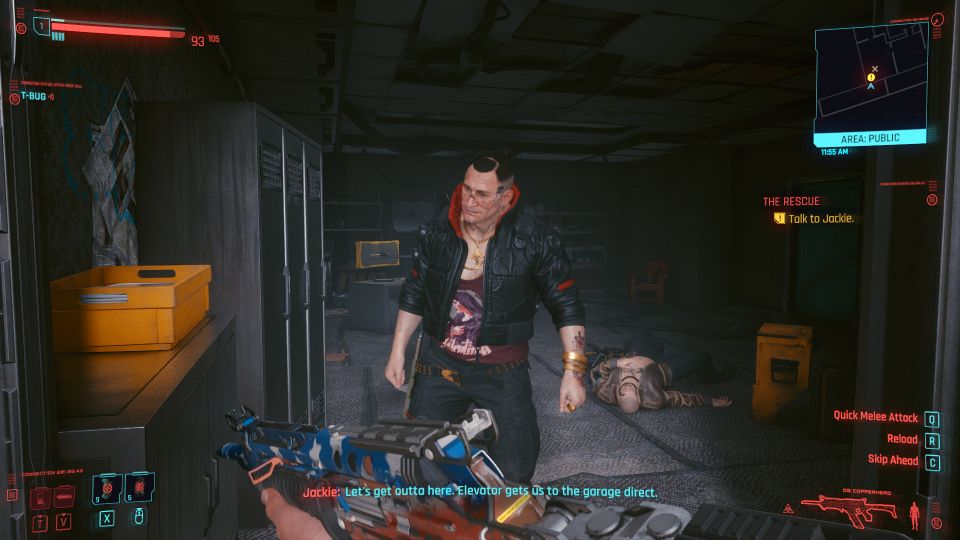 Call Wakako Okada
Then, open your phone menu to call Wakako Okada to inform her that her client is safe.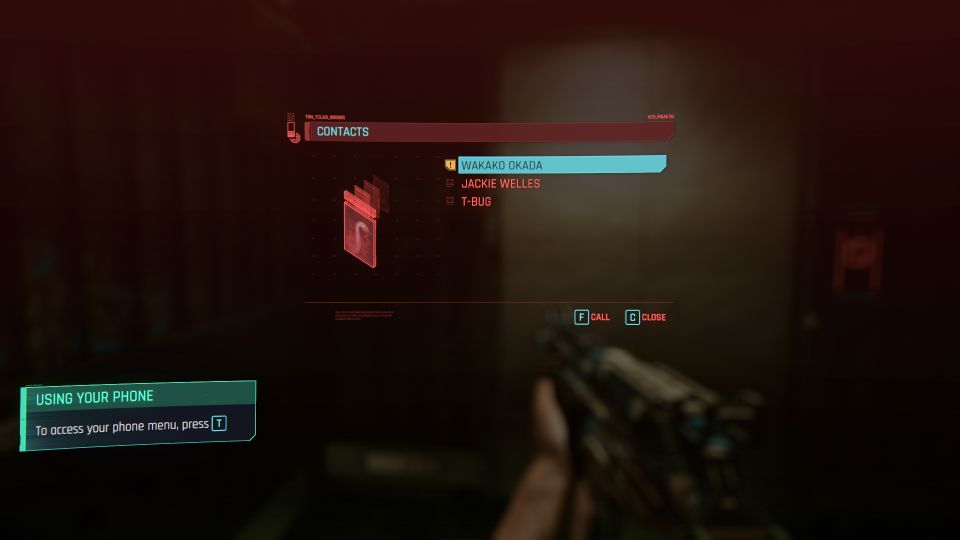 Get into the car
At the parking lot, get into the passenger seat.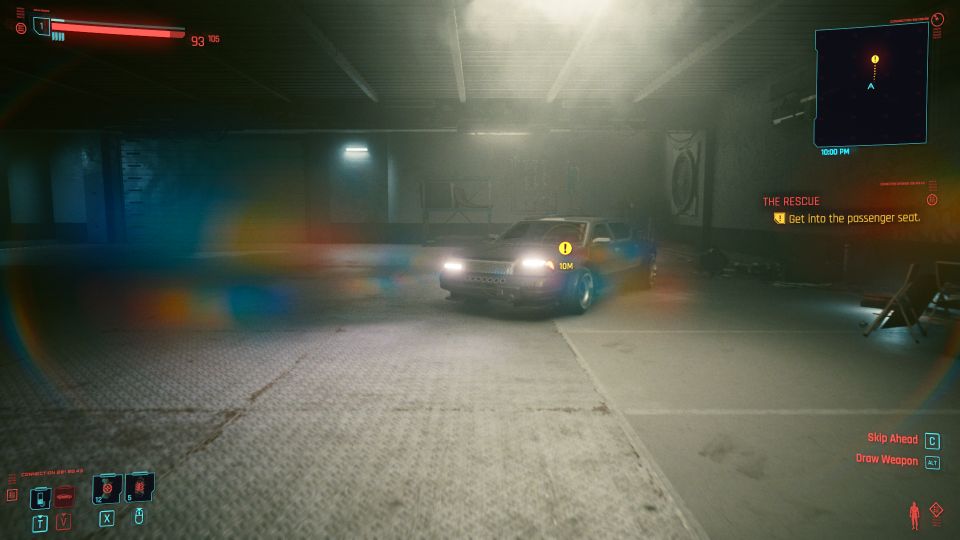 Defeat the scavengers
While Jackie is driving, some scavengers will appear. Get rid of them.
You may need to target the driver as well.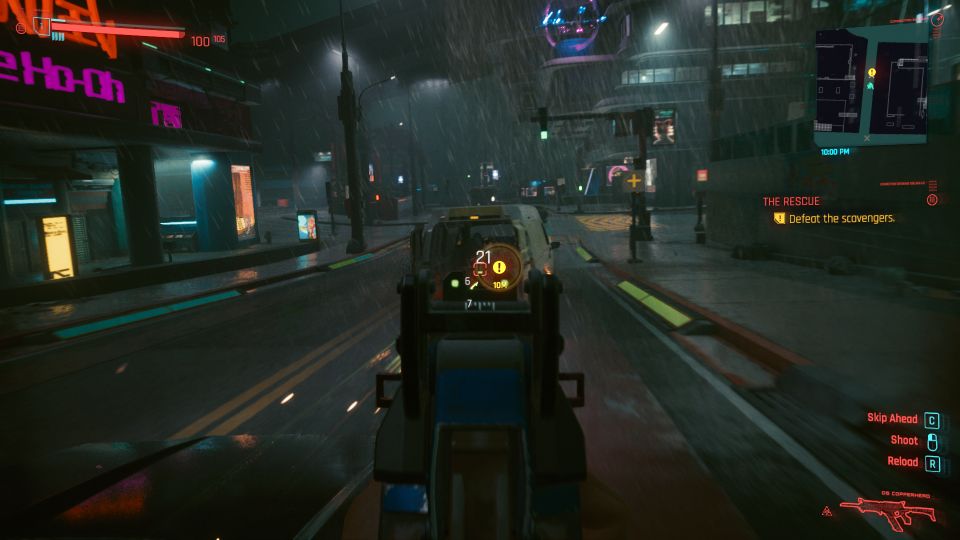 Roadblock
You will then encounter a roadblock in Watson. Choose the "Let us through? Please?" and she'll let you guys go. Maybe it works both ways.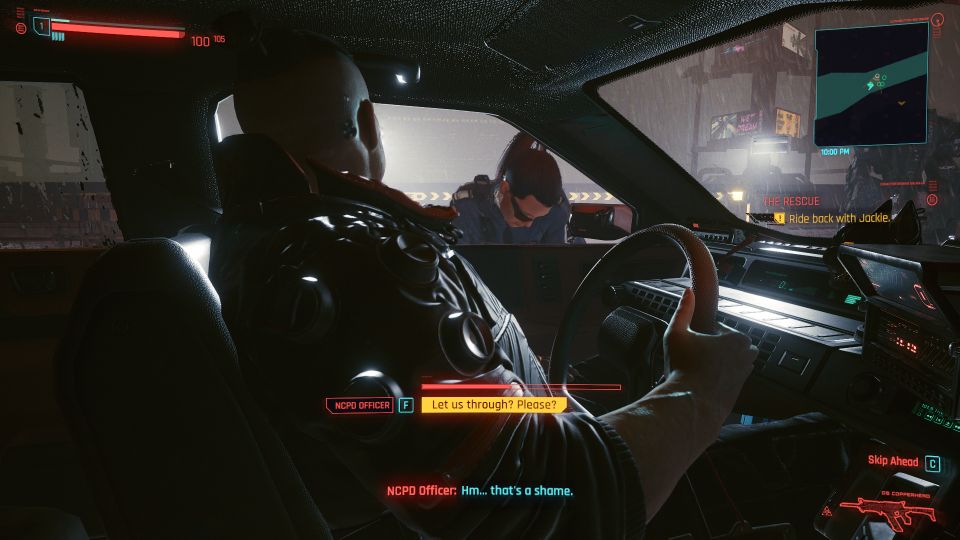 Go home
After Jackie drops V at the apartment, head to the elevator.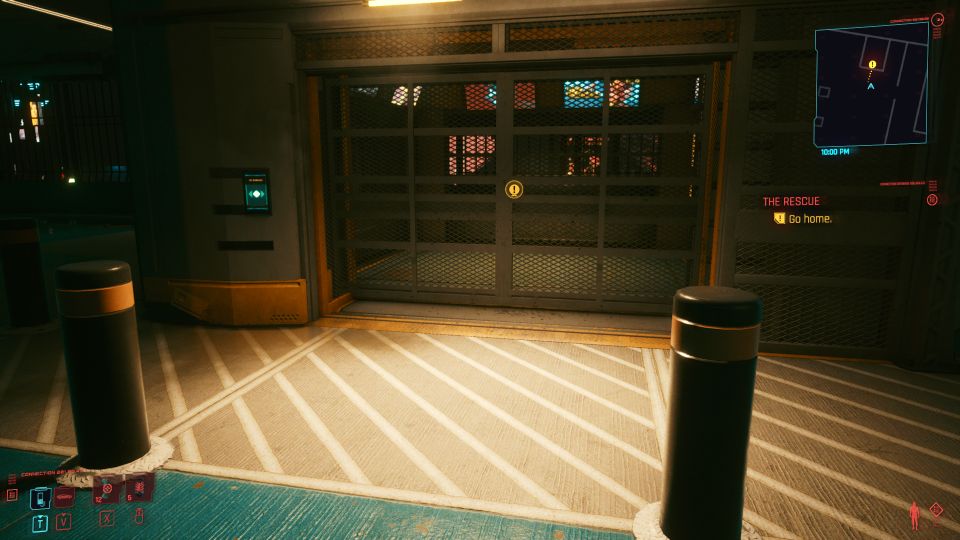 Check weapons stash
Inside the apartment unit, you can check the weapons stash first.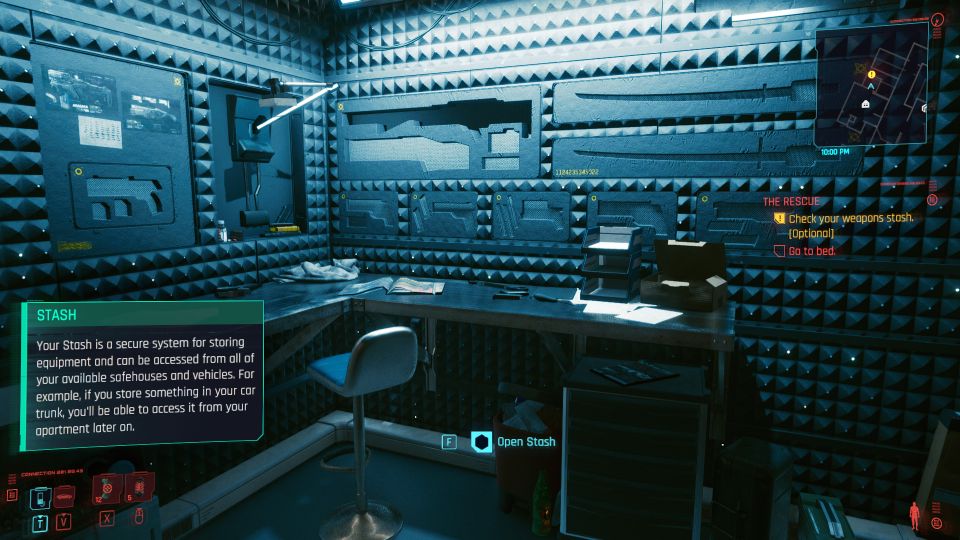 Once you're ready to end the mission, go to bed.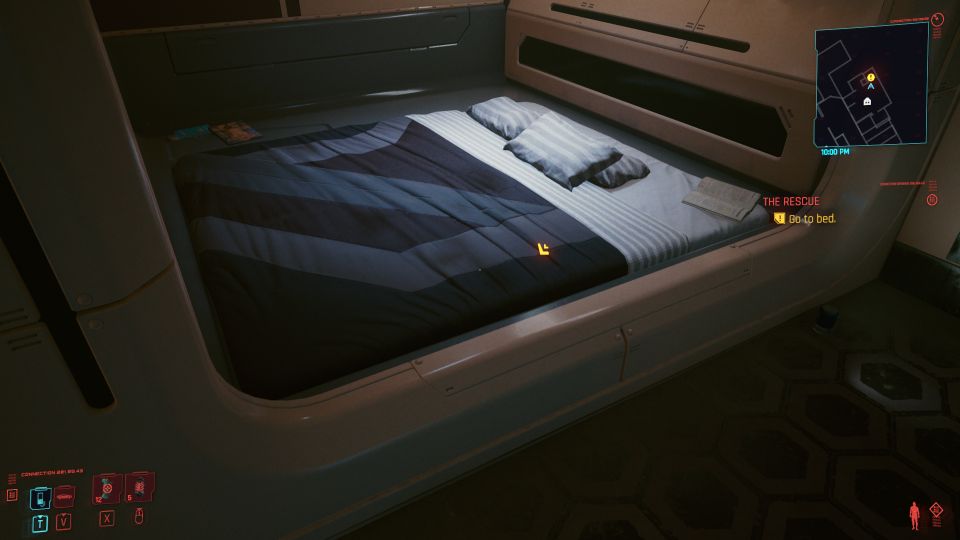 ---
Related posts:
Cyberpunk 2077: Practice Makes Perfect Walkthrough
Cyberpunk 2077: The Nomad Prologue Walkthrough & Guide