The Ride is one of the earlier main missions / jobs in Cyberpunk 2077.
Your only objective is to meet up with Dexter Deshawn to get the jobs.
Here's a walkthrough of The Ride in Cyberpunk 2077.
Danger: Moderate.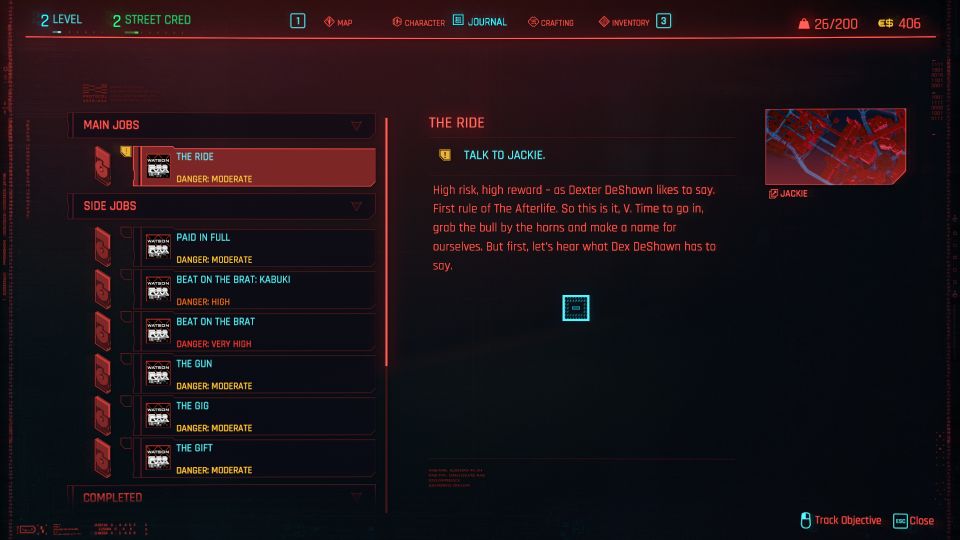 Talk to Jackie
The first objective is to meet up with Jackie again after having gotten rid of the virus and getting new cybernetics.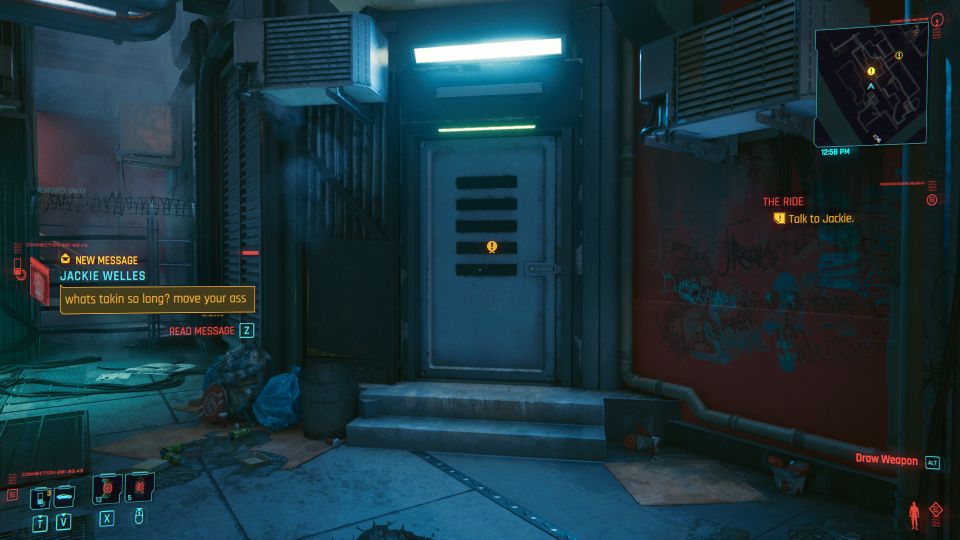 Meet with Dex
Next, meet with Dex at his car at the location shown on the map.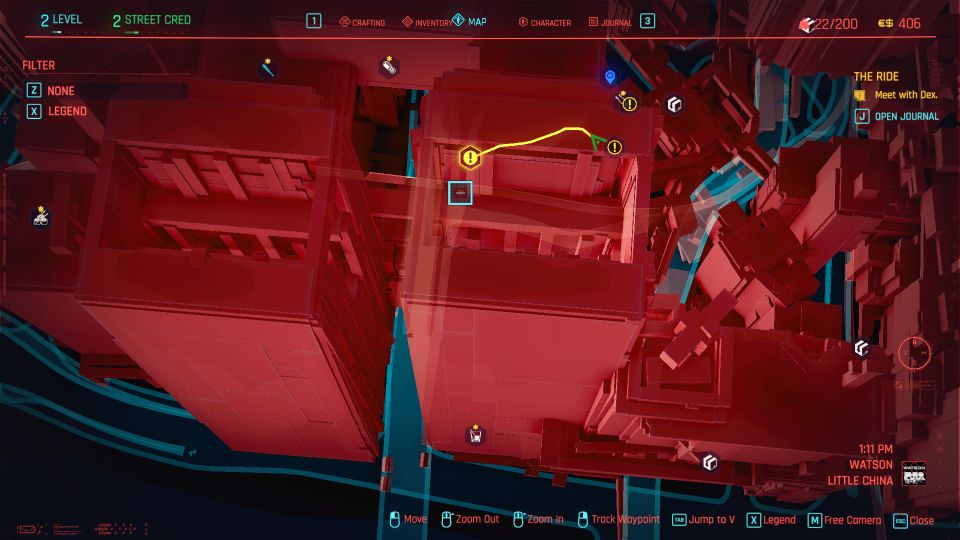 You will see his car parked on the side.
Approach the car and the assistant will open the door for you.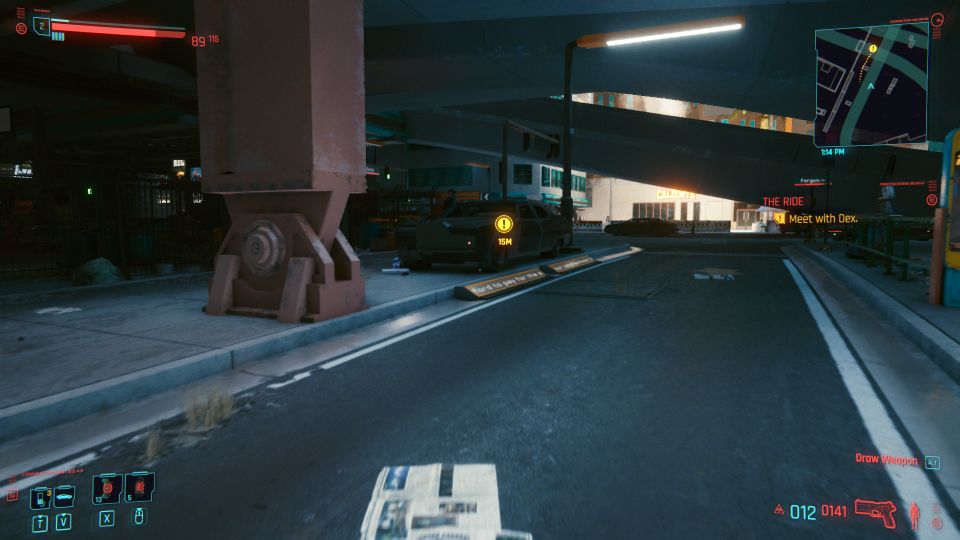 Enter the car to begin.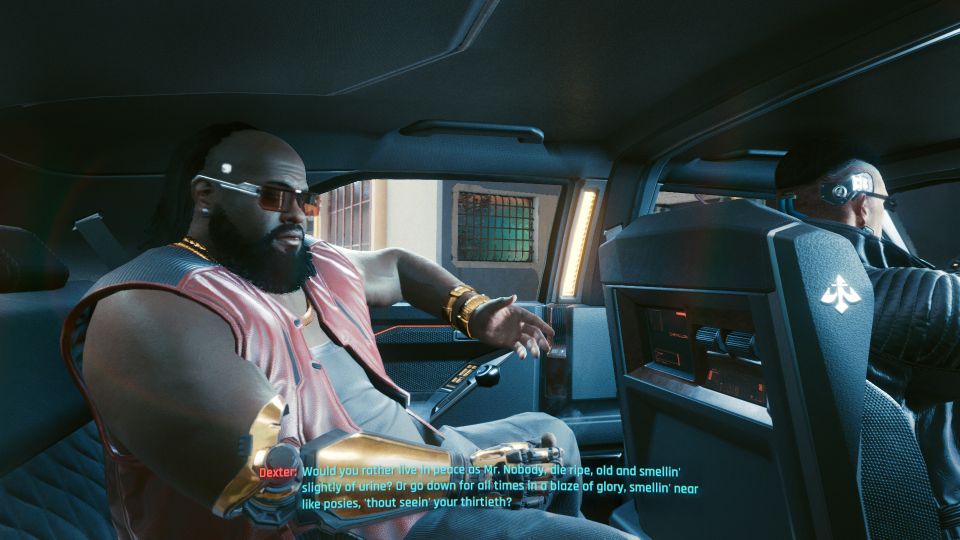 During the journey, Dexter will explain everything about the job and you'll be given smaller jobs first.
Talk to Jackie
After the meeting, talk to Jackie on the phone to explain what happened.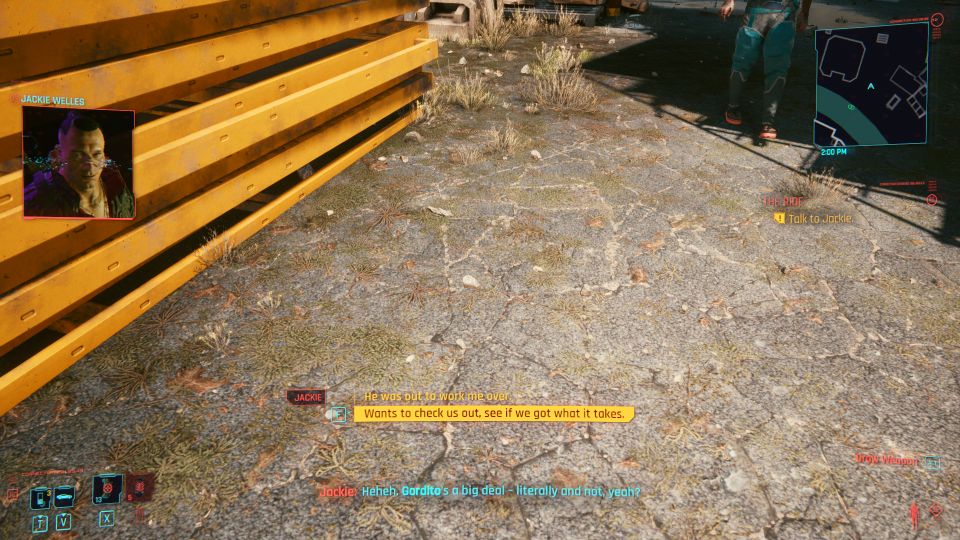 Visit Maelstrom or start with client?
You can choose to either visit Maelstrom first or start with the client.
It doesn't matter which you choose first as you'll need to do both missions anyway.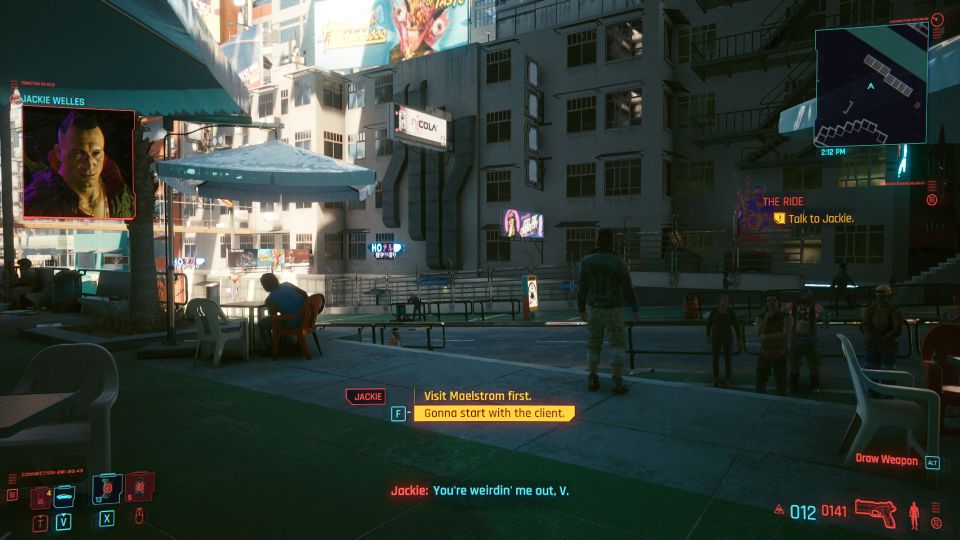 ---
Related posts:
CP 2077: The Ripperdoc Mission Walkthrough
Cyberpunk 2077: Practice Makes Perfect Walkthrough