The Frolics Of Councilwoman Cole is a gig available in Cyberpunk 2077.
Your objective is to steal recordings of Evo Cole from the marina.
Here's a walkthrough of The Frolics Of Councilwoman Cole in Cyberpunk 2077.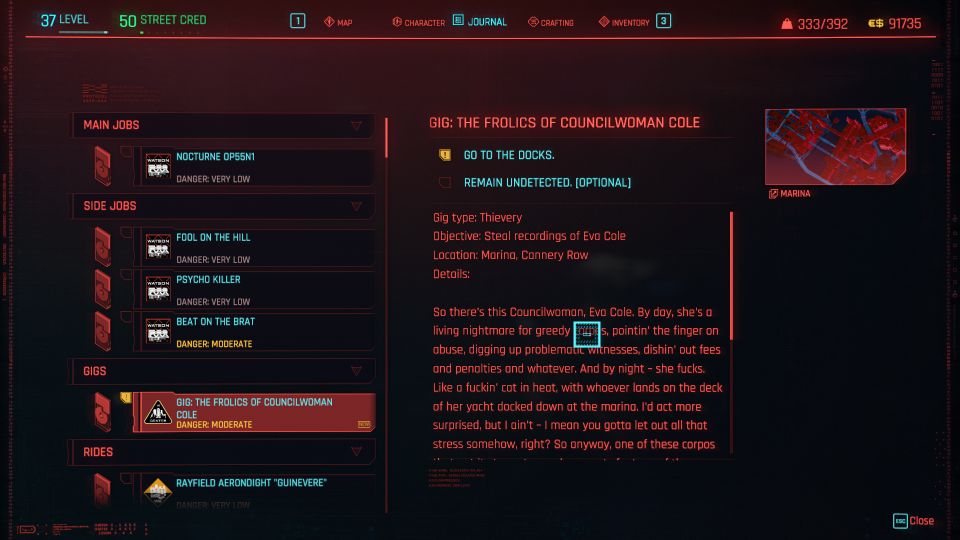 To begin the gig, get to the location shown in the map below in Downtown.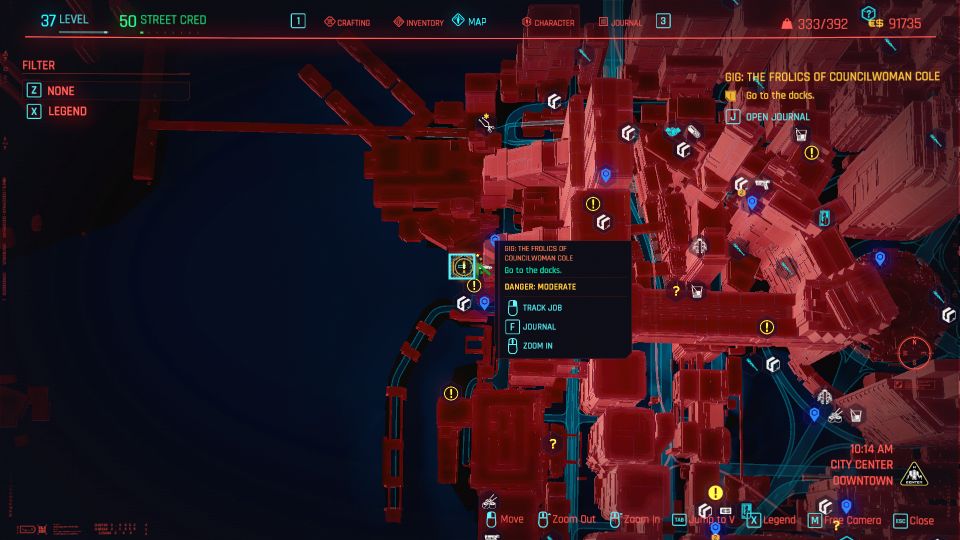 Get inside the dock's security room
This marina will be heavily guarded. If you have the double jump skill, you will be able to hide better.
Just go to the right side and jump to the upper floor.
From the upper floor, make your way to the left to avoid the guards in the middle.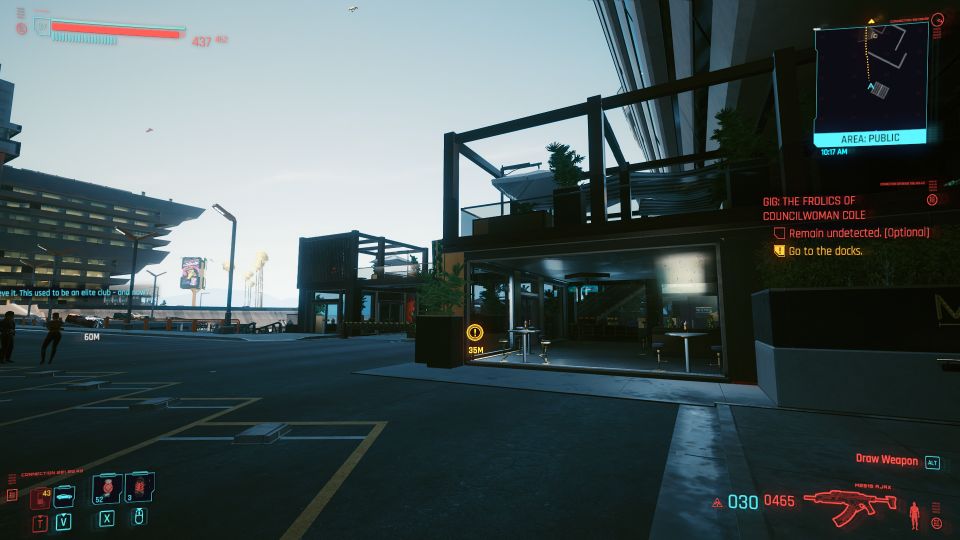 You will then reach a bar. The security room is behind the bar and you'll have to go around the building.
Watch out for the turret and surveillance cameras. If you get rid of the guards using quickhacks, you will remain undetected.
If you remain undetected, you'll get a bonus later.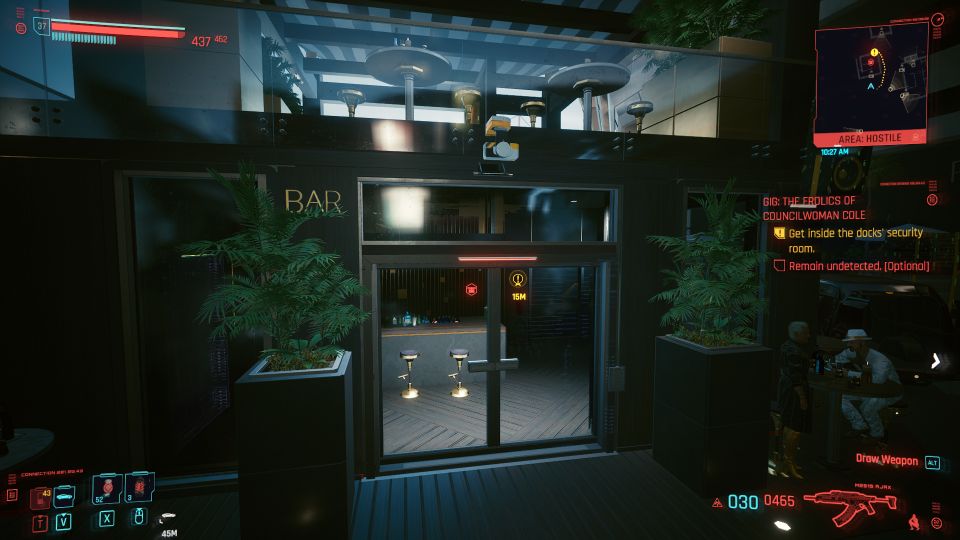 Inside the security room, download the recordings.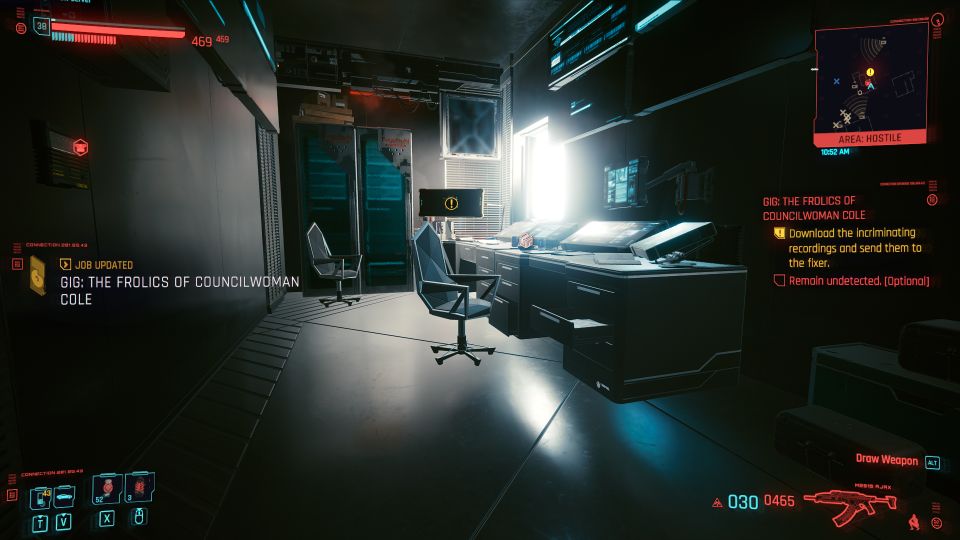 Once you're done, leave the area to complete the gig. If you get detected, you'll probably lose the bonus.
---
Related posts:
Cyberpunk 2077: Guinea Pigs Mission Walkthrough
Cyberpunk 2077: A Lack Of Empathy Walkthrough