Guinea Pigs is a gig available in Cyberpunk 2077.
Your objective is to eliminate Joanne Koch who is in a hotel.
Here's a walkthrough of Guinea Pigs in Cyberpunk 2077.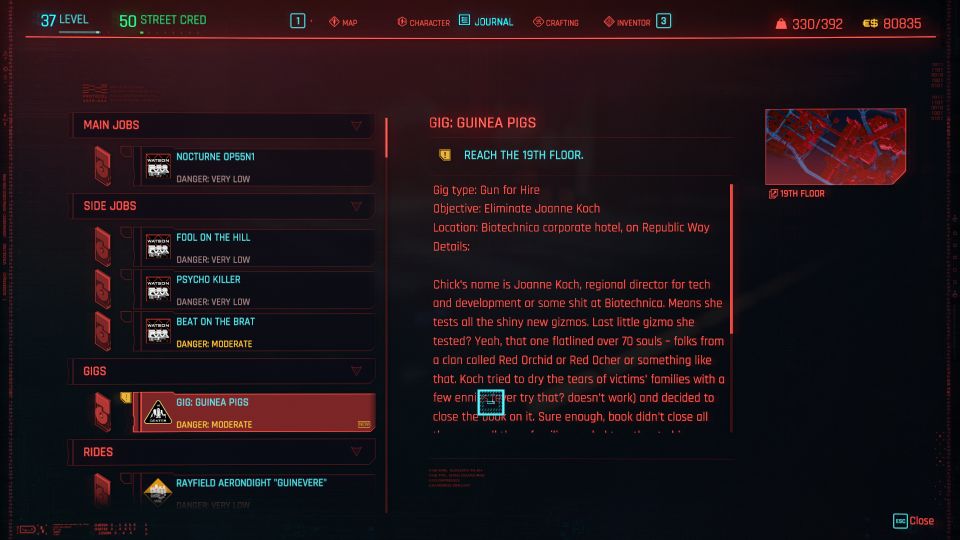 Reach the 19th Floor
You'll first need to get to the 19th floor. One way is to use the door at the side of the hotel to reach the elevator.
You'll notice that there's a police blockade near the door.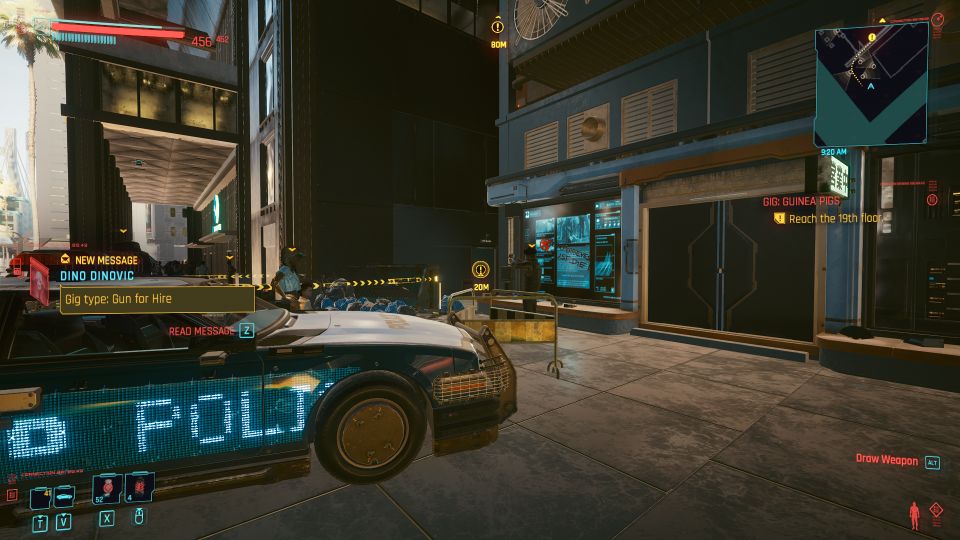 To get to the side door, you can climb onto the building opposite. From there, jump to the bottom and enter the door.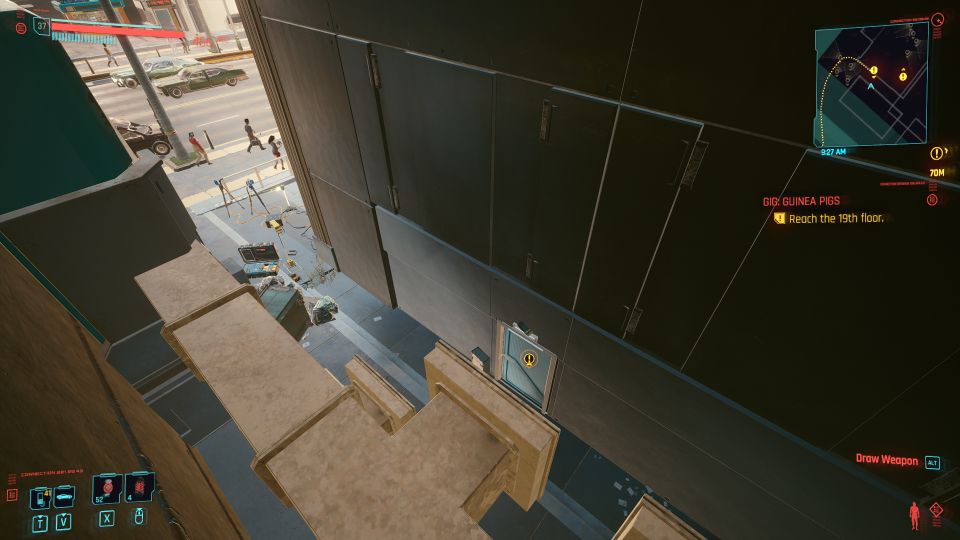 Inside, look for the elevator. There'll be tons of guards in the hotel lobby.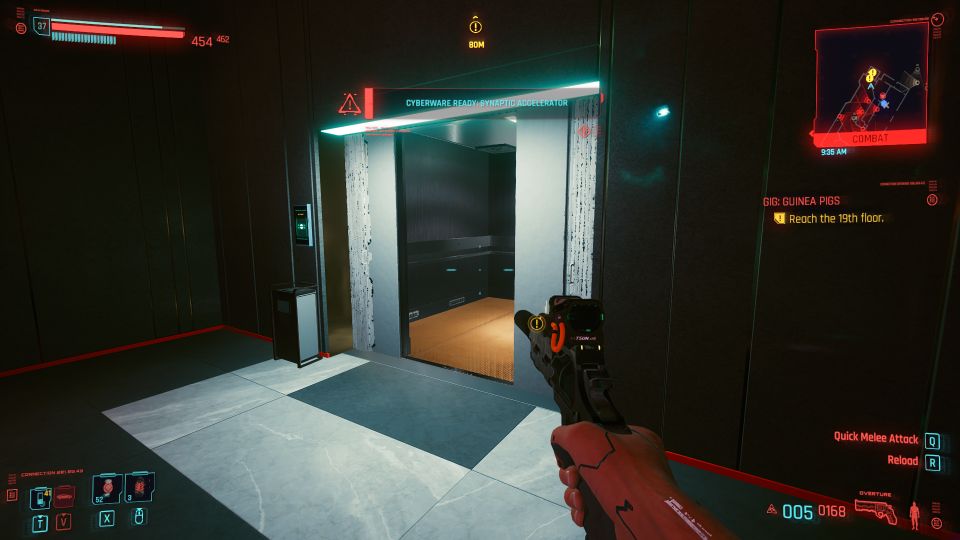 Neutralize Joanne Koch
You will encounter more guards at the 19th floor.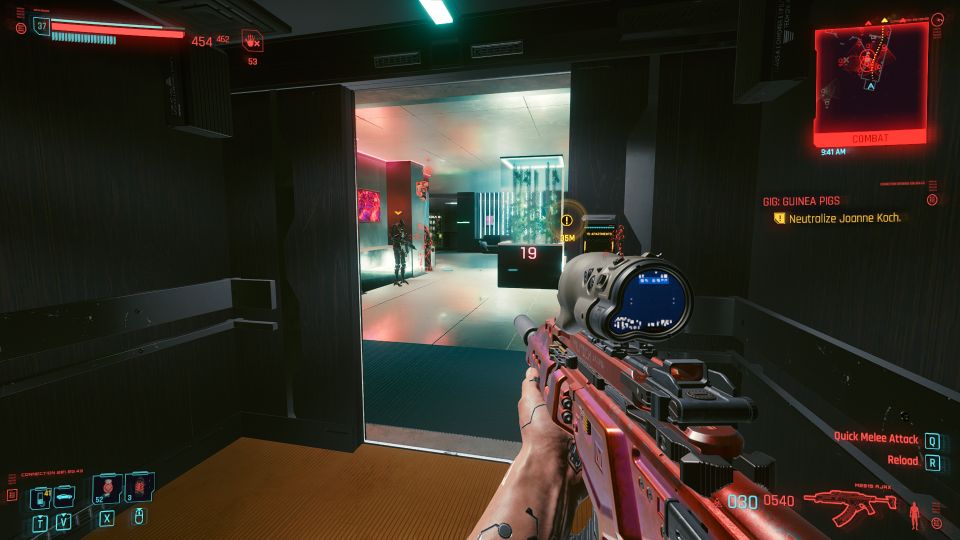 Joanne Koch should be in a room nearby. You'll have the option to kill her immediately or knock her out.
If you knock her out, you'll get a different objective, i.e. to clear the roof for an AV to arrive.
However, many players reported that this mission is bugged. The best way is to just kill her if that's the case.
If you kill her, leave the hotel and the gig is done.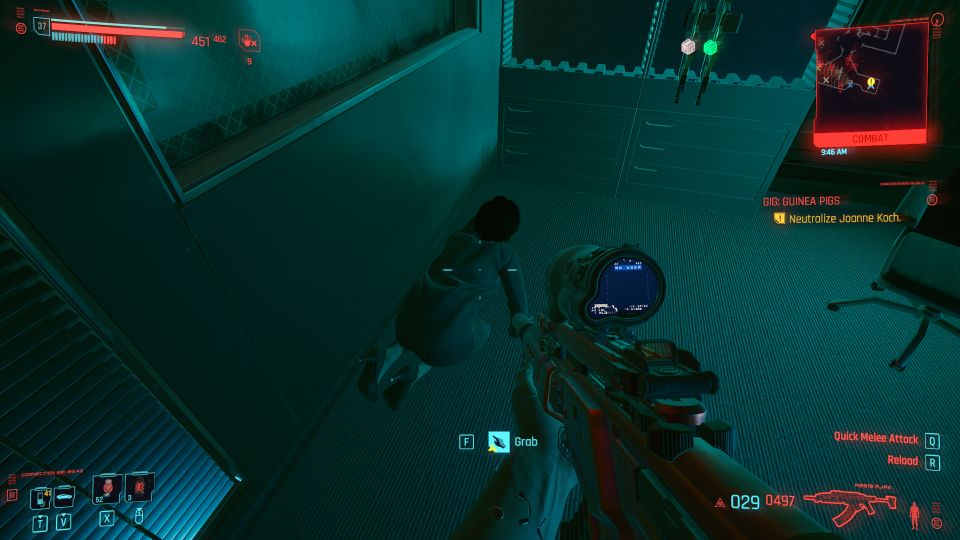 ---
Related posts:
Cyberpunk 2077: A Lack Of Empathy Walkthrough
Cyberpunk 2077: Serial Suicide Gig Walkthrough
CP 2077: Bring Me The Head Of Gustavo Orta Walkthrough