Serial Suicide is a gig available in Corpo Plaza of Cyberpunk 2077.
Your objective is to sneak into the station to steal CCTV footage.
Here's a walkthrough of Serial Suicide in Cyberpunk 2077.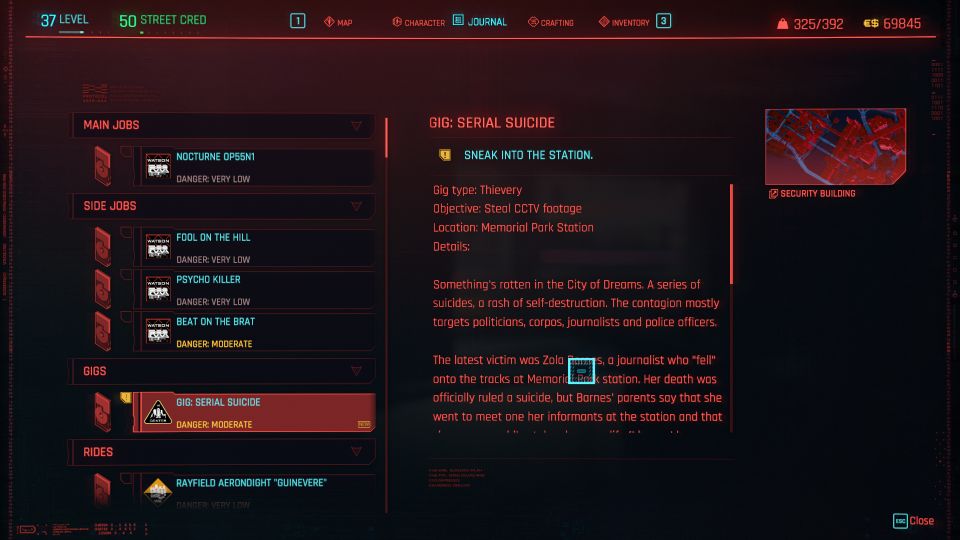 To begin the gig, get to the location marked on the map below.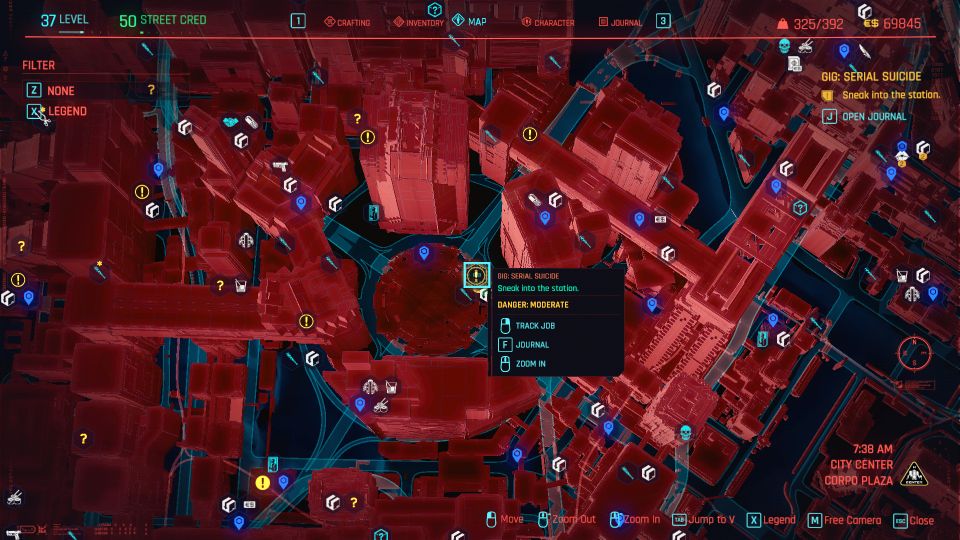 Sneak into the station
You'll have to sneak into the station, past the police activity.
Just go through the left side and you should be able to get past them.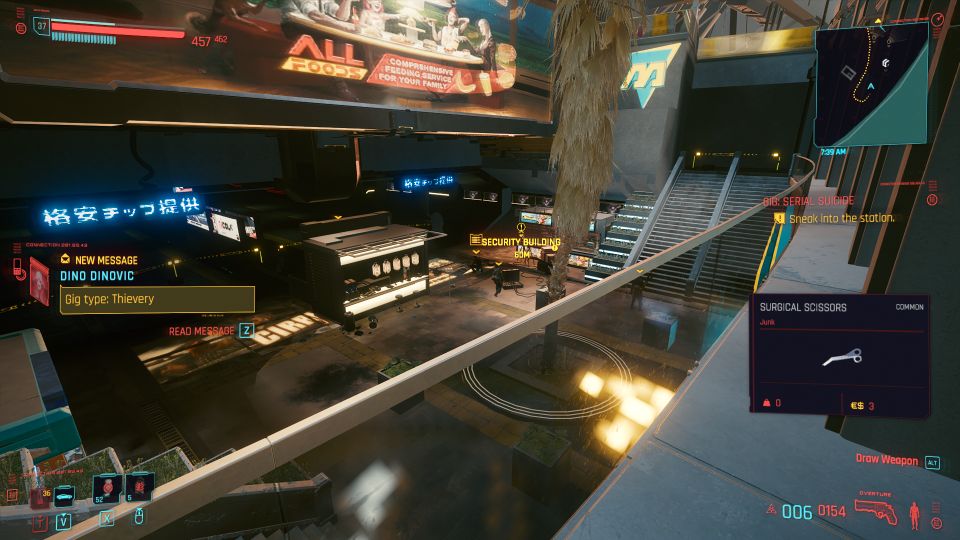 At the next area, there'll be more guards. Enter the door marked on the screen.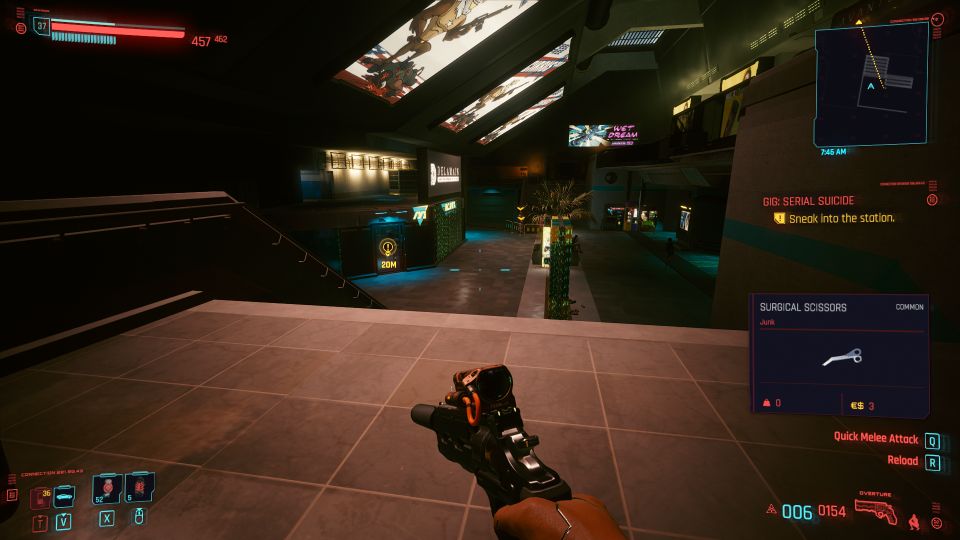 Reach the main server room
Once you're in the station, reach the main server room.
You can use the television and other devices to distract the enemies while you sneak in.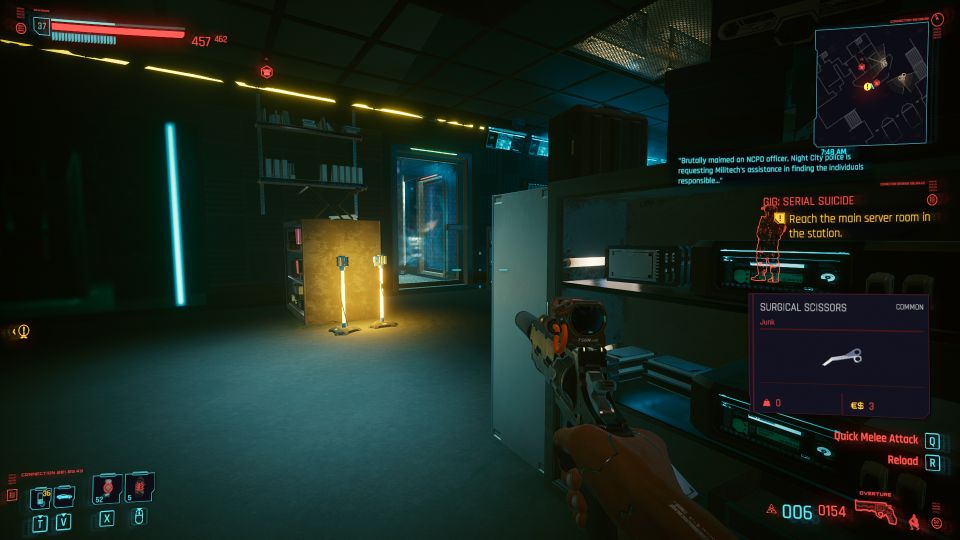 Steal the CCTV footage
At the server room, there's also a guard or two. You can distract them first and then use the computer to steal the CCTV footage.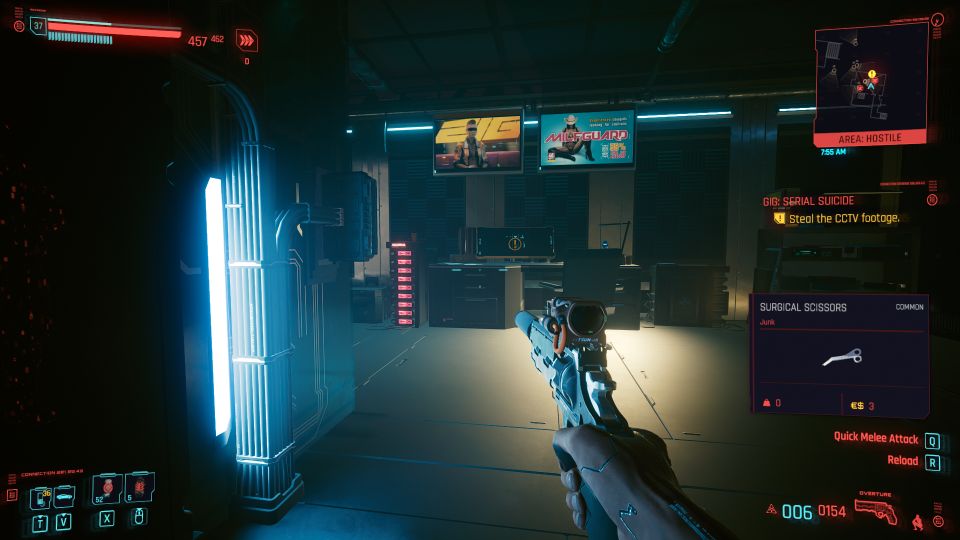 Leave the area and the gig ends.
---
Related posts:
Cyberpunk 2077: Bring Me The Head Of Gustavo Orta Walkthrough
Cyberpunk 2077: Old Friends (Gig Walkthrough)