A Lack Of Empathy is a gig available in Corpo Plaza of Cyberpunk 2077.
Your objective is to upload a malware to Empathy's subnet.
Here's a walkthrough of A Lack Of Empathy in Cyberpunk 2077.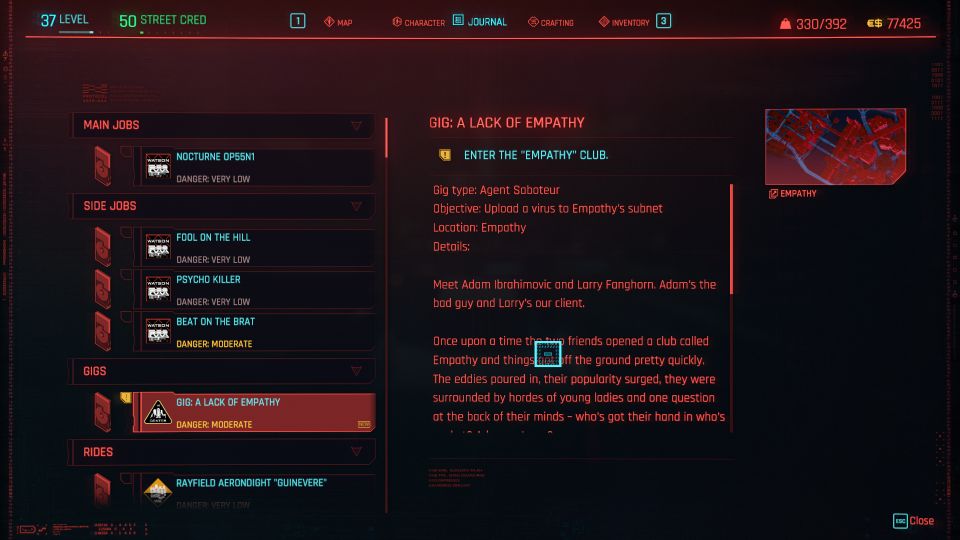 Enter the club
To begin the gig, get to the location marked on the map as shown below.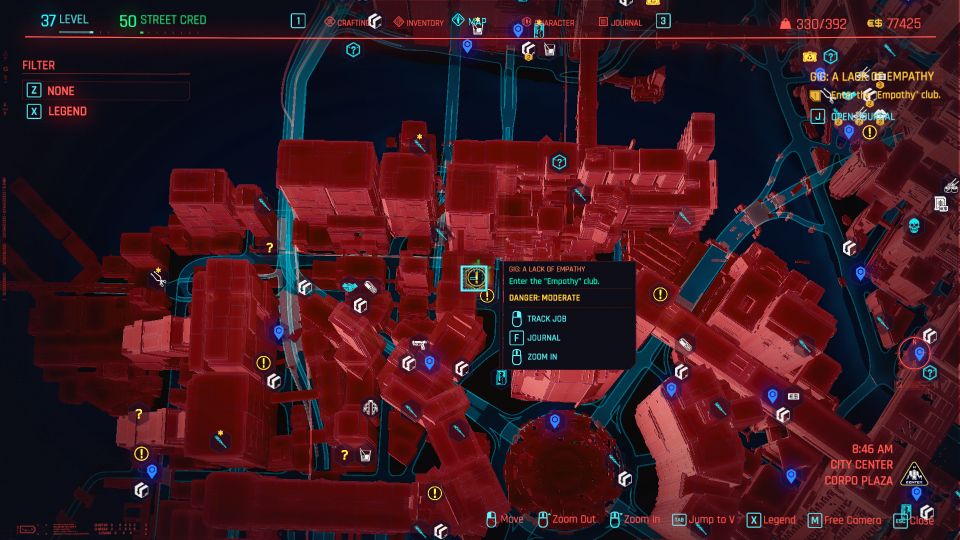 Upload the virus to the server
Your main objective is to upload the virus to the club's server. However, there are also optional objectives.
Dino will prefer if you don't cause any trouble in the club. You can try depositing your weapons and avoid getting combat to do so.
The server room is high up at the top of the club.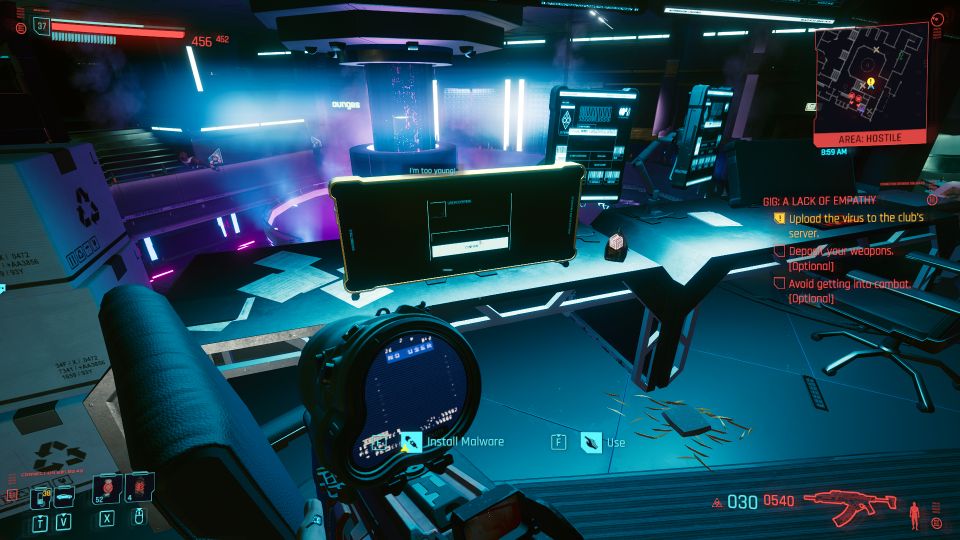 After you're done, leave the club without causing trouble.
If you enter into combat mode, Dino will be disappointed and you'll be paid your basic pay.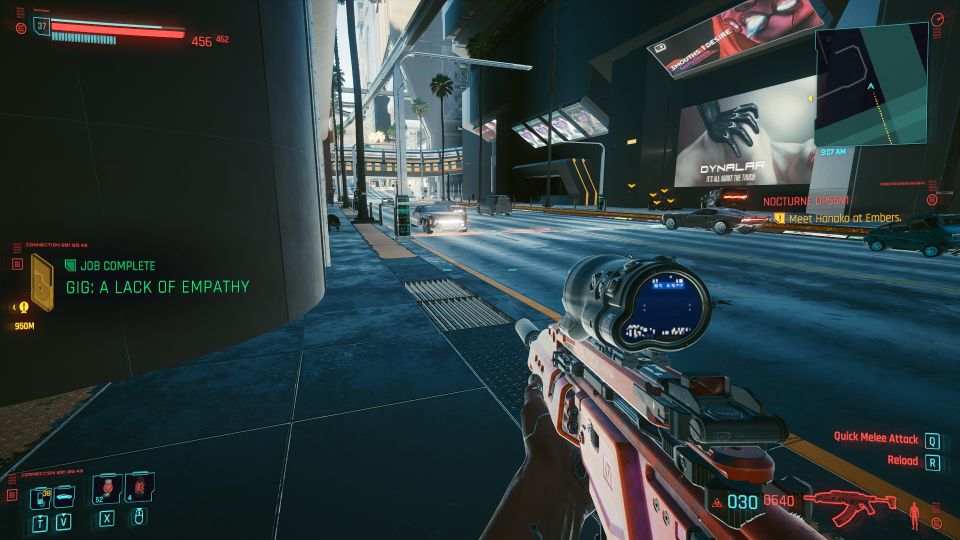 ---
Related posts:
Cyberpunk 2077: Serial Suicide Gig Walkthrough
Cyberpunk 2077: Bring Me The Head Of Gustavo Orta Walkthrough