Bring Me The Head Of Gustavo Orta is a gig available in Cyberpunk 2077.
Your objective is to neutralize Gustavo Orta at his apartment.
Here's a walkthrough of Bring Me The Head Of Gustavo Orta in Cyberpunk 2077.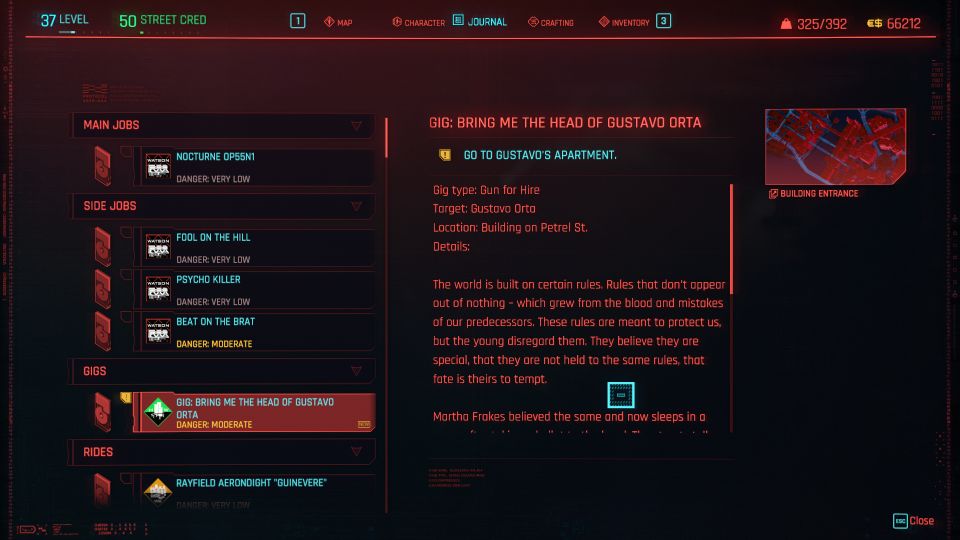 To begin the gig, get to the location marked on the map below in Corpo Plaza.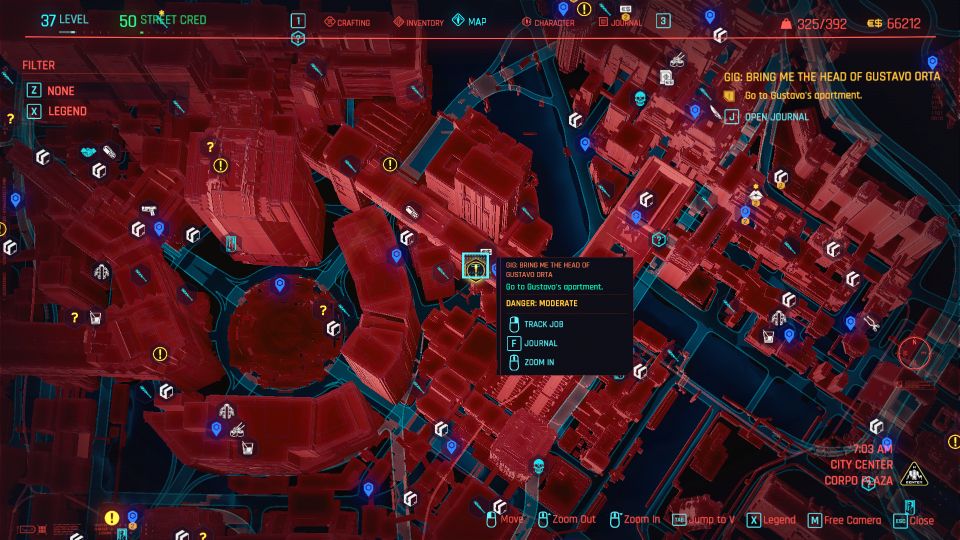 Go to the 32nd floor
Use the elevator inside to reach the 32nd floor.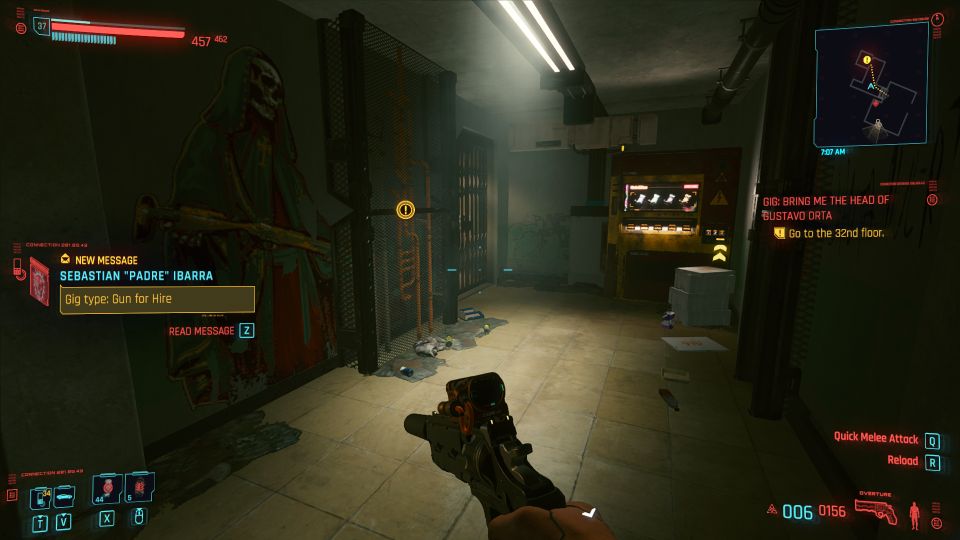 Go to Gustavo's apartment
One way of entering the apartment is to have level 17 Body, and force the door open.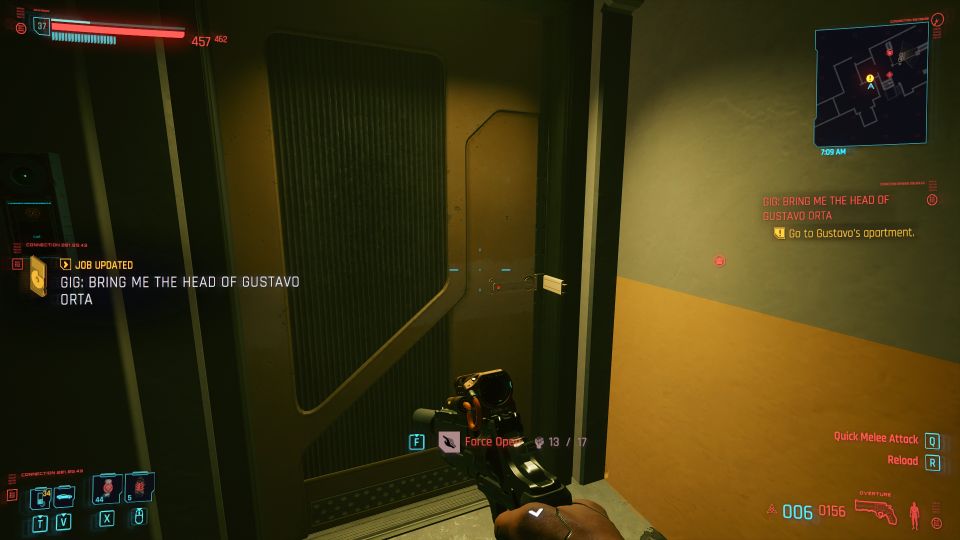 Another way is to use the balcony. You can jump to the apartment's balcony.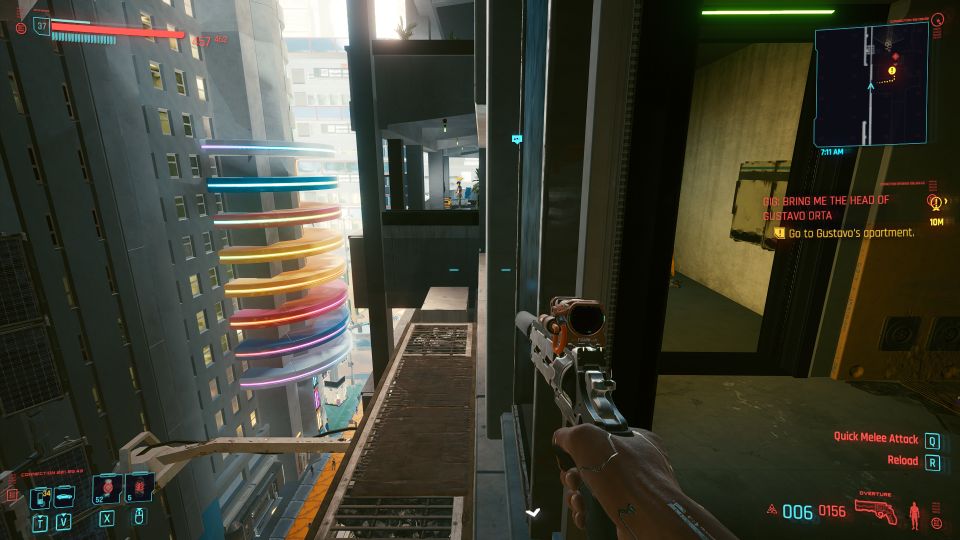 Neutralize Gustavo
Gustavo is at the upper floor of his apartment.
You'll find guards and surveillance cameras inside. You may want to disable the cameras first.
The guards can be gotten rid of with quickhacks as well.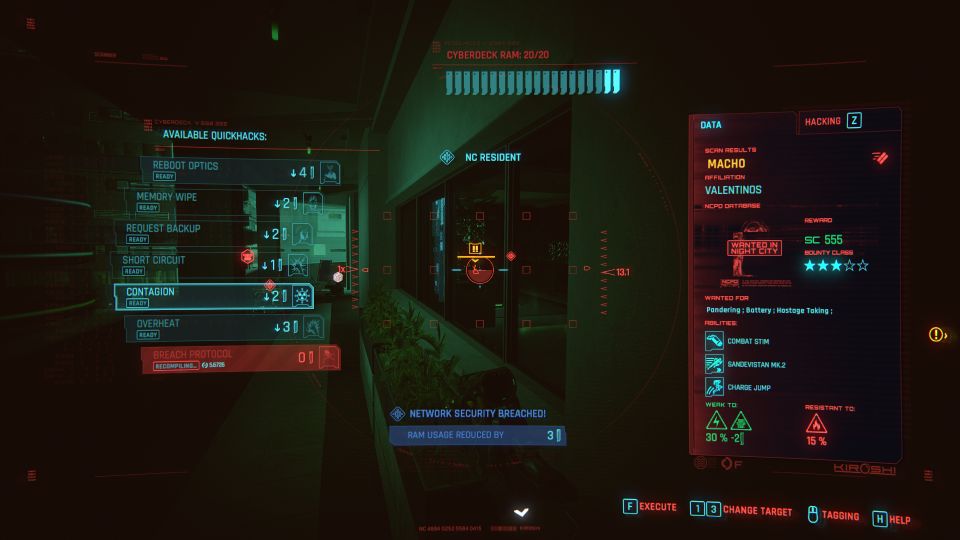 Leave the apartment
Carry Gustavo's body and leave the apartment.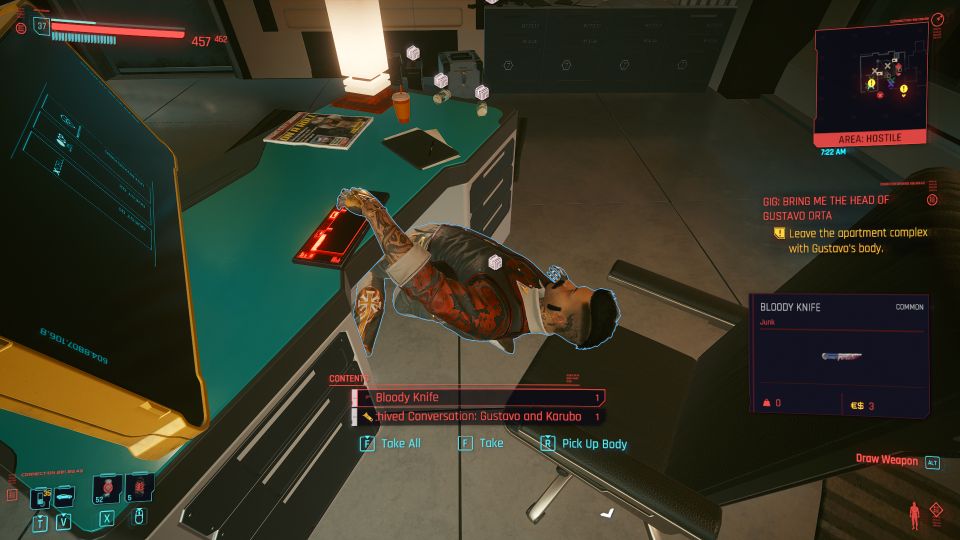 The gig ends after you left the apartment.
---
Related posts:
Cyberpunk 2077: Old Friends (Gig Walkthrough)
Cyberpunk 2077: Tyger And Vulture Walkthrough