Old Friends is a gig in Vista Del Rey of Cyberpunk 2077.
Your objective is to neutralize Karubo and get him to the transport.
Here's a walkthrough of Old Friends in Cyberpunk 2077.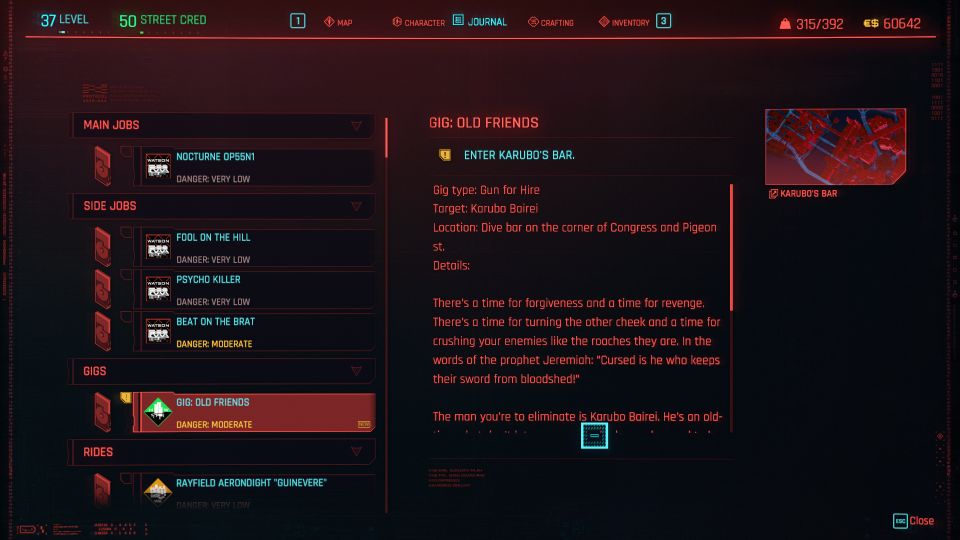 To begin the gig, get to the location marked on the map below.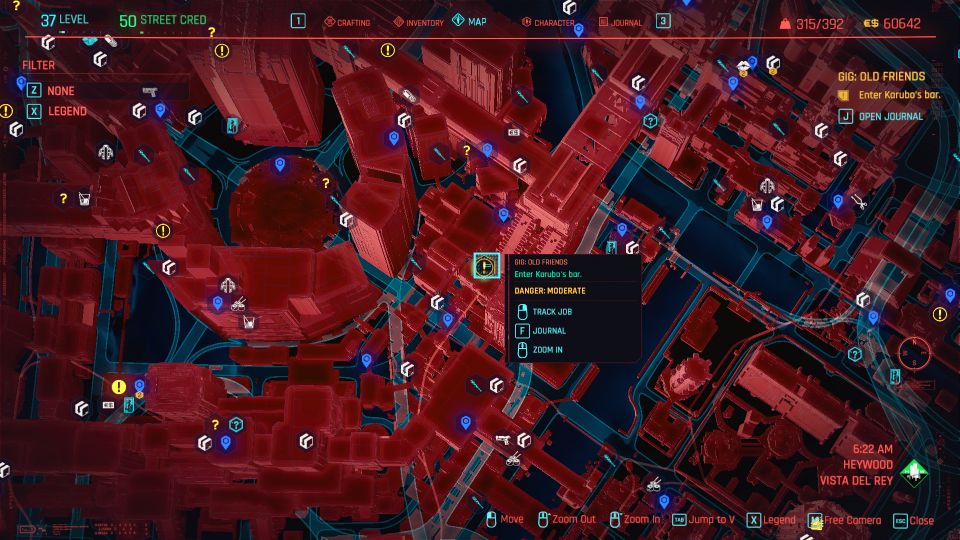 Enter Karubo's bar
You can enter the bar from the front door but it's harder to neutralize him without raising the alarm.
Another way is to enter from the rooftop. There's a ladder on the roof that leads into the room within the bar.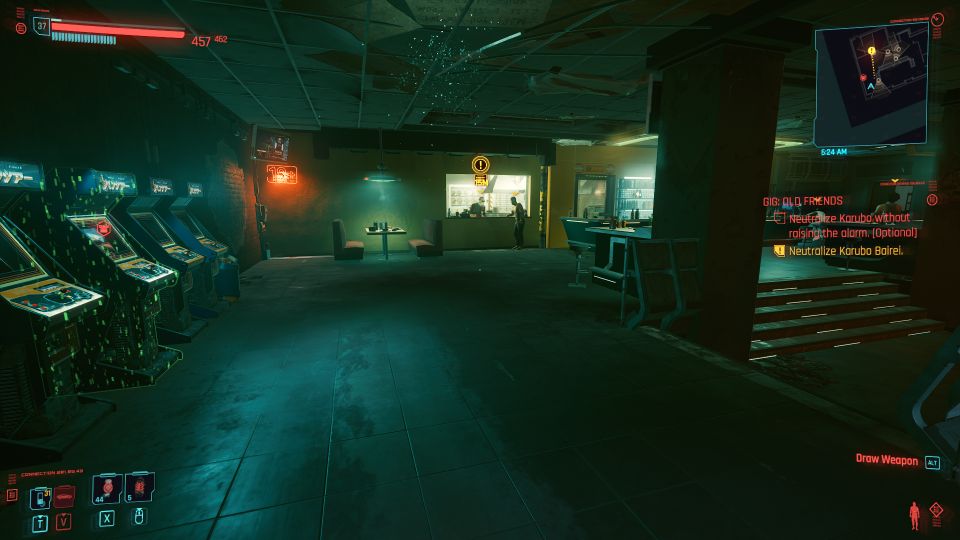 One way of killing Karubo without using your gun is to just use contagion and overheat. After using the quickhack, leave the bar before they find you.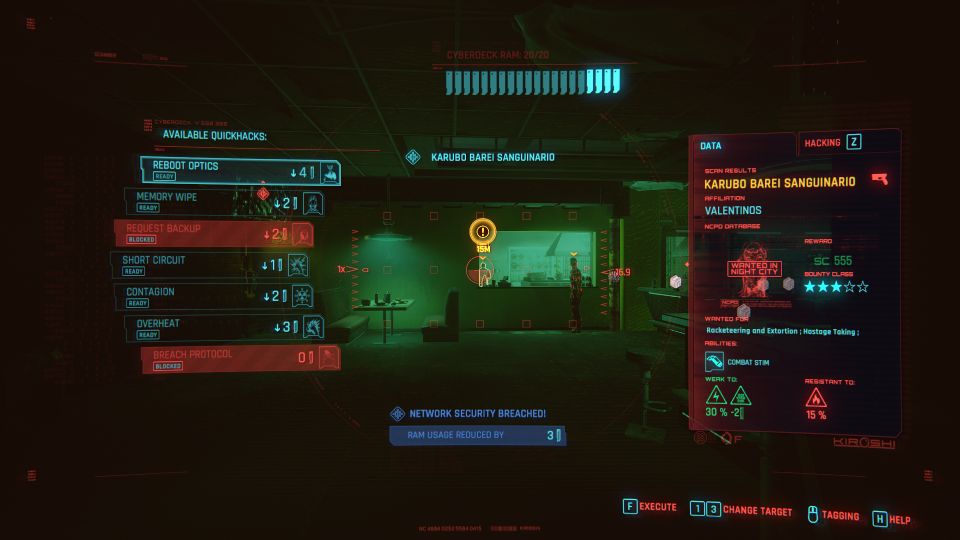 Carry Karubo's body outside
You'll still need to carry Karubo's body outside. I used quickhack to kill off the remaining guards.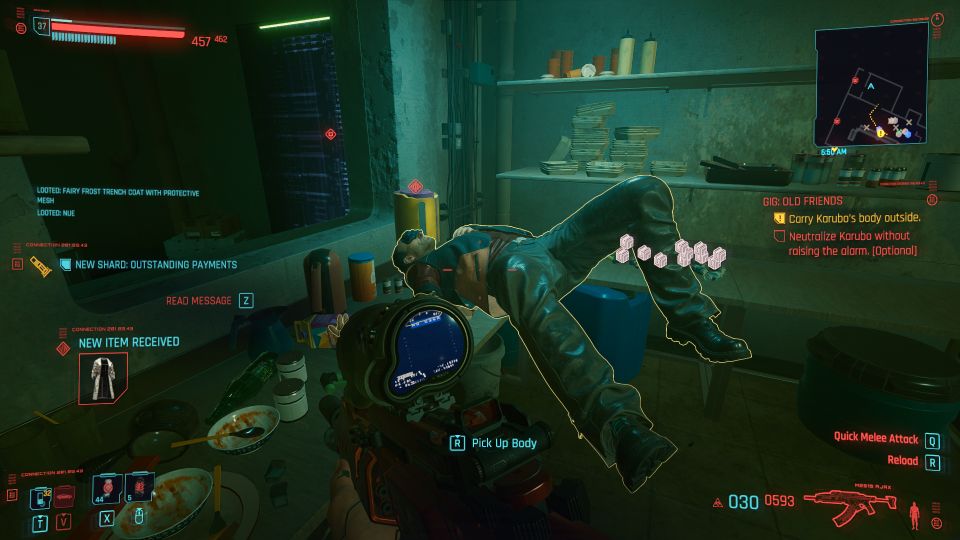 Take the body to the fixer's transport.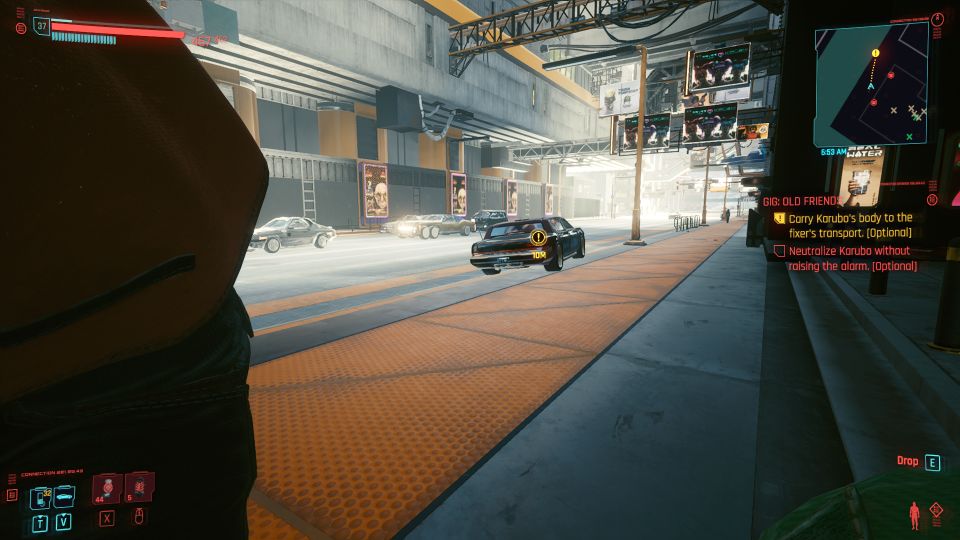 Collect your reward
Once you're done, collect the reward at a drop point marked on the map.
The gig ends here.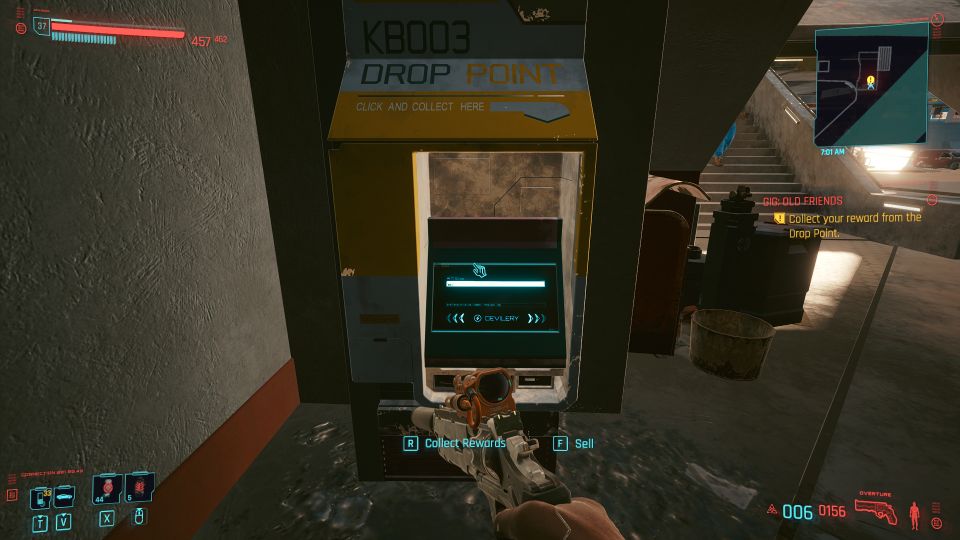 ---
Related posts:
Cyberpunk 2077: Tyger And Vulture Walkthrough
Cyberpunk 2077: Family Heirloom Gig Walkthrough
Cyberpunk 2077: How To Get The Fastest Car For Free (Location)