Sweet Dreams is a side job in Japantown of Cyberpunk 2077.
Your objective is to buy and try the braindance sold by Stefan.
Here's a walkthrough of Sweet Dreams in Cyberpunk 2077.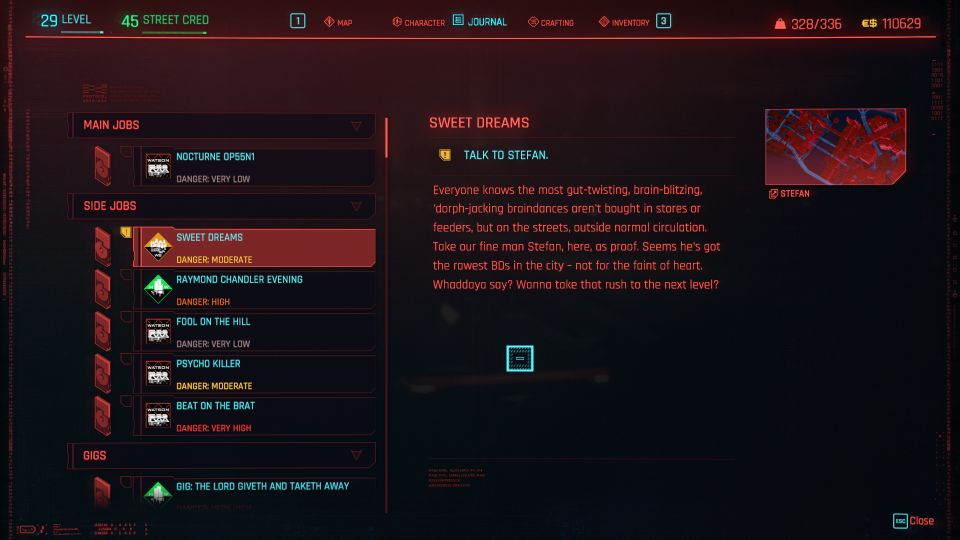 Talk to Stefan
To begin the job, find Stefan who is in Japantown, in the market.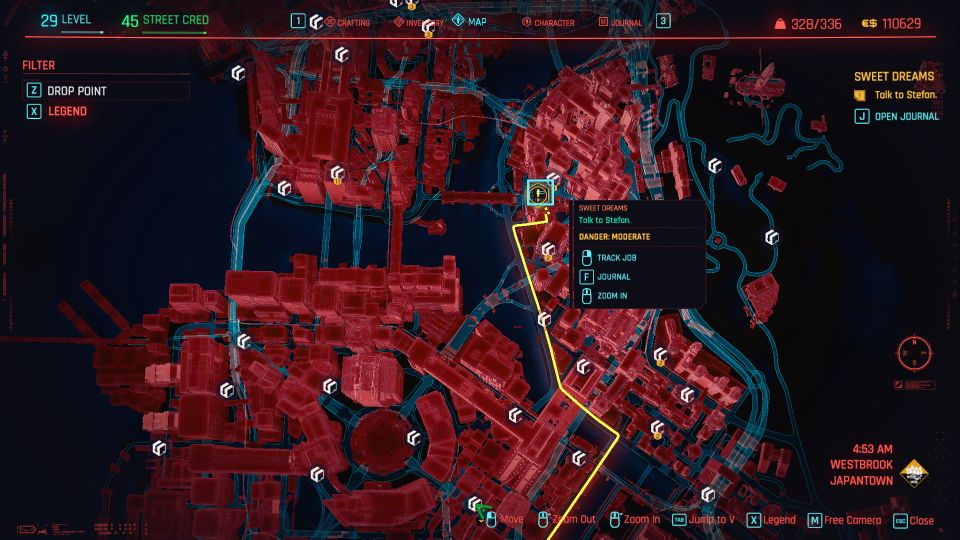 He will ask you to pay 16,000 eddies for the braindance. You can't negotiate here.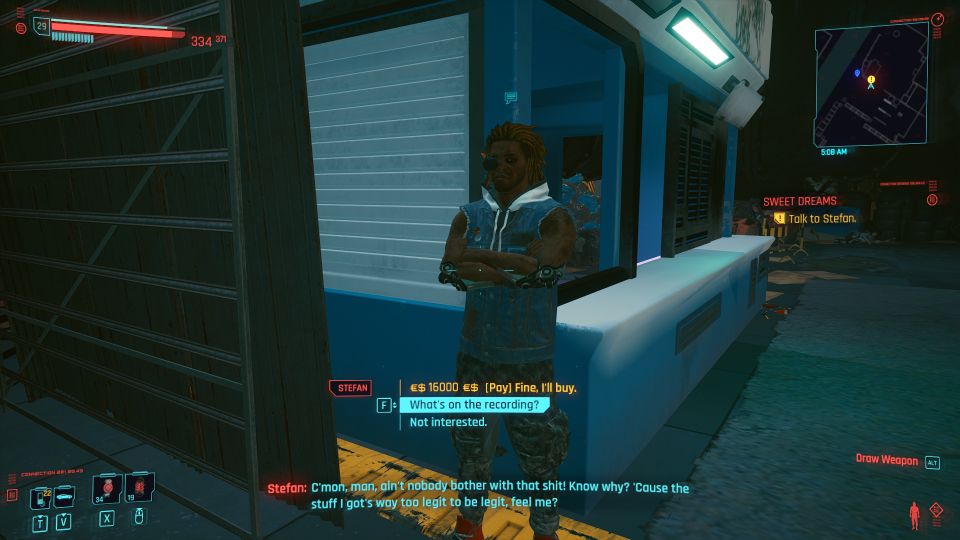 Also, he'll ask for another 4,000 as your virtu won't be able to play it. You can try playing it in the inventory but it doesn't work.
Just pay the 4,000.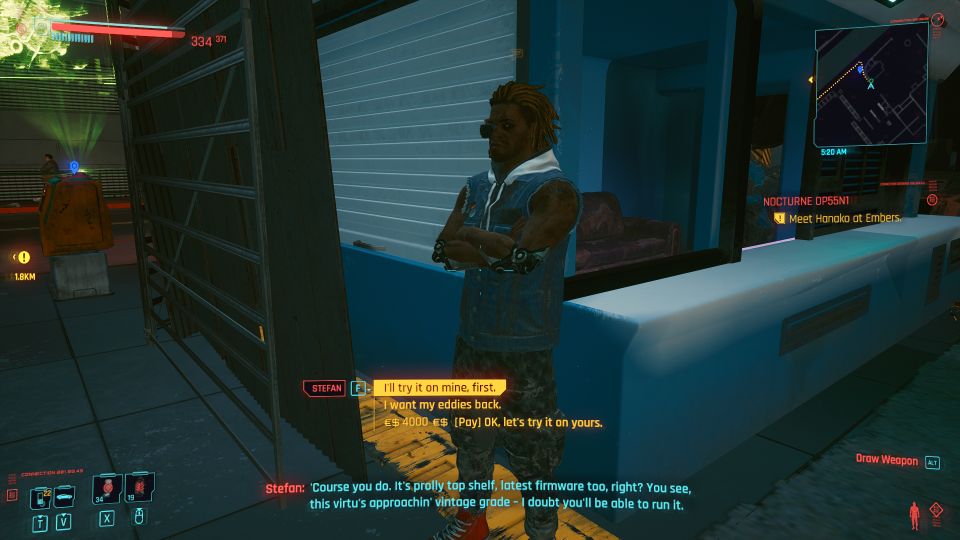 Play braindance
Follow him to the room and try out his virtu. V will then go unconscious.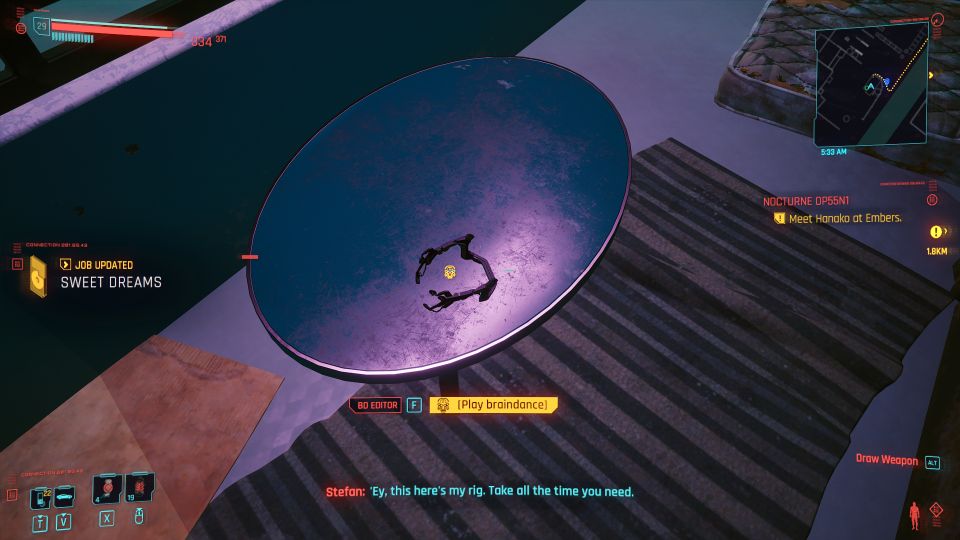 Retrieve your equipment
You will then wake up without your items, in the same area you were in early on in the game. It's the scavenger's place again.
There's a knife on the desk that you can use to take out the two scavs at the balcony.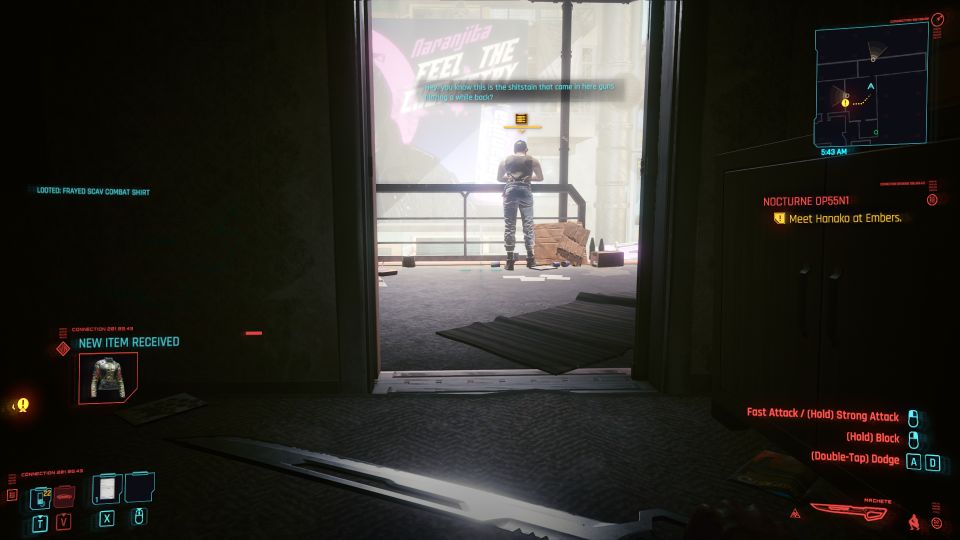 Loot the guns from the scavs. You can use the guns to take out all the other scavs in the other rooms.
Your equipment will be in the locker.
Once you have your equipment, make your way out of the hideout.
Use the elevator and escape the hideout.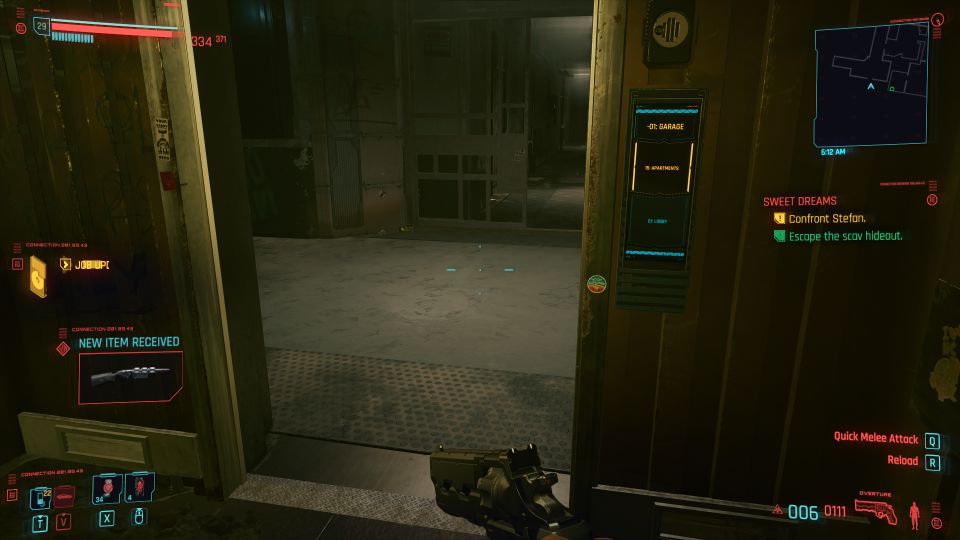 Confront Stefan
Look for Stefan at Japantown again.
You have an option between letting him go and asking him to leave Night City.
I chose the third option to shoot him immediately. I don't think you can get the eddies back.
The job ends here.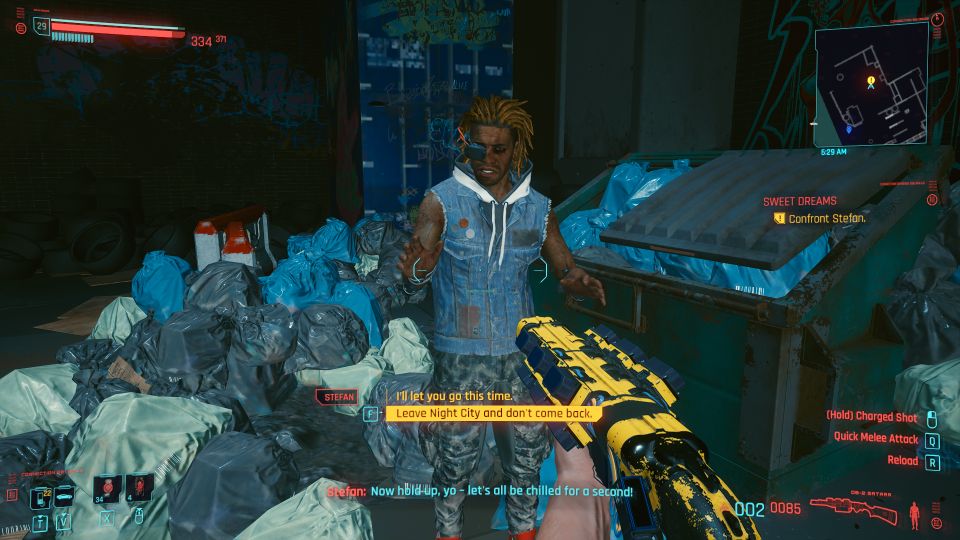 ---
Related posts:
Cyberpunk 2077: Space Oddity Mission Walkthrough
Cyberpunk 2077: Sex On Wheels Mission Walkthrough
Cyberpunk 2077: Rebel! Rebel! Mission Walkthrough