Space Oddity is a side job / mission available in Cyberpunk 2077.
Your objective is to get a briefcase from the bums and head to the drop point.
Here's a walkthrough of Space Oddity in Cyberpunk 2077.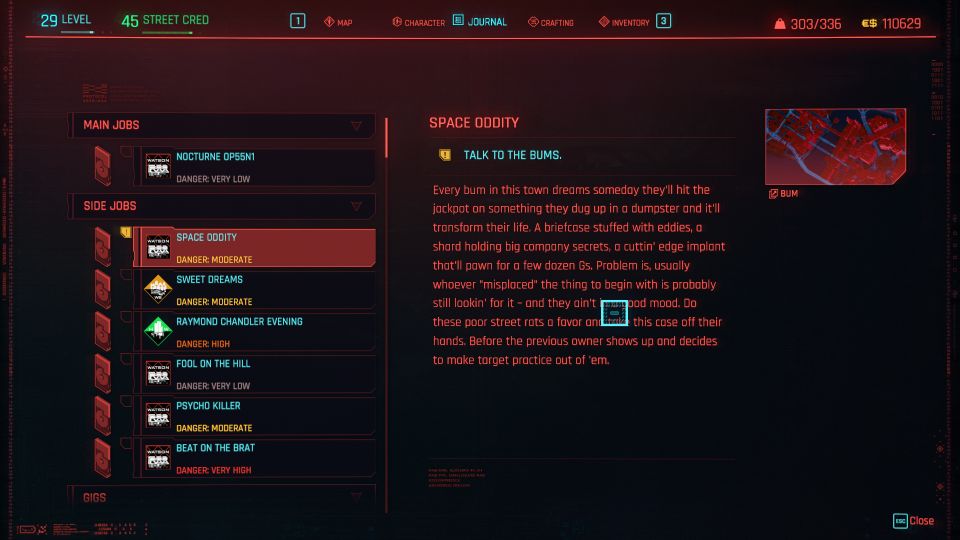 Talk to the bums
Head to the location marked on the area and talk to the bums.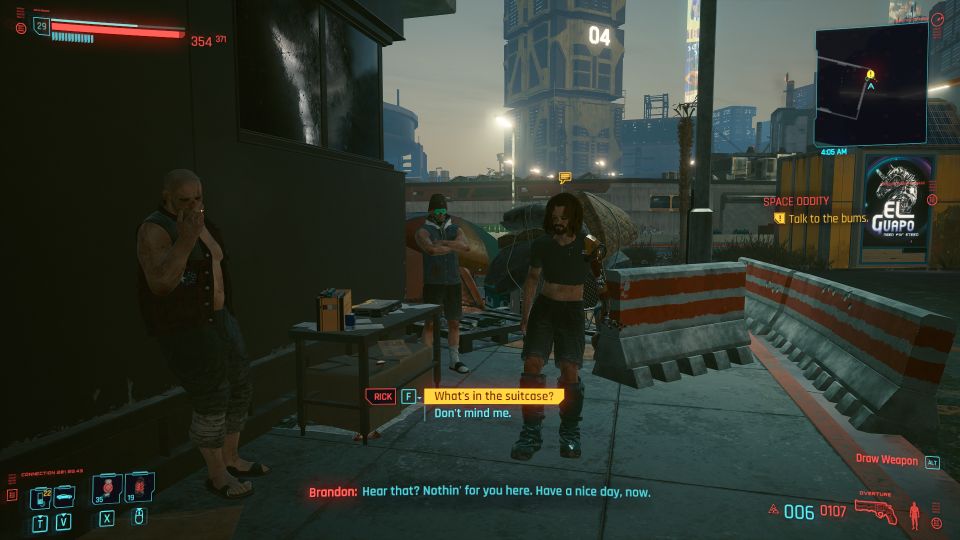 You can force them to give the briefcase with level 12 body or buy it off them. Perhaps you can take them down as well.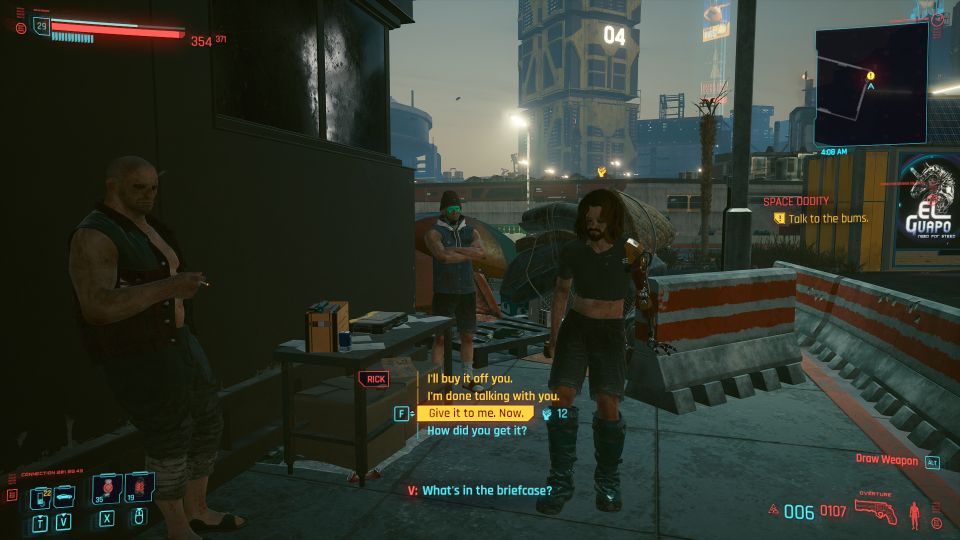 Examine the suitcase (optional)
If you have level 14 intelligence, you can hack the briefcase.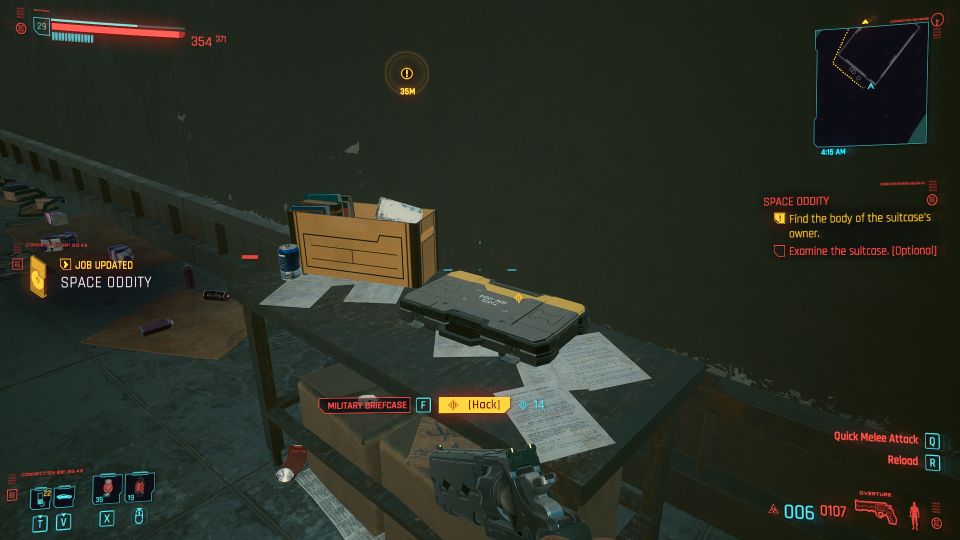 Open it and you'll get the coordinates in the files tab.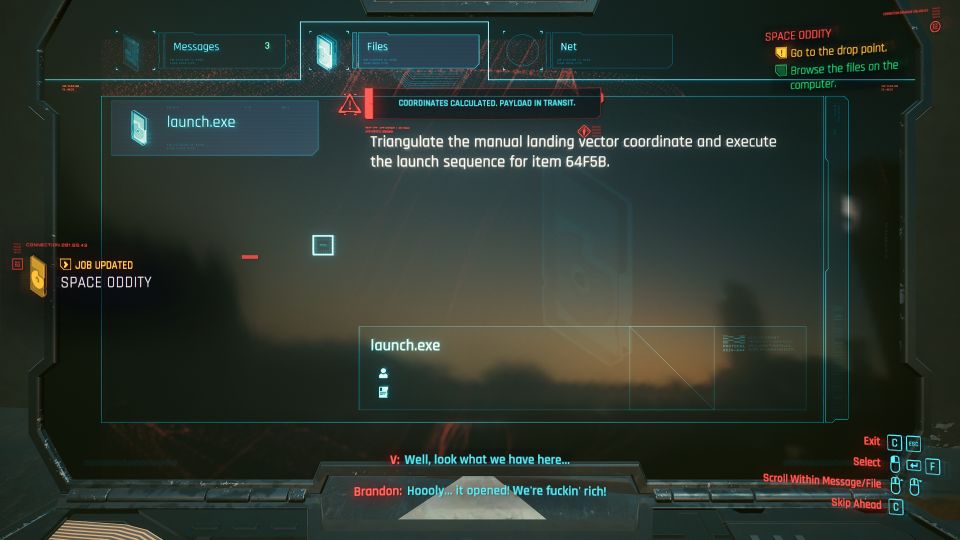 Go to the drop point
The drop point will then be marked on the map.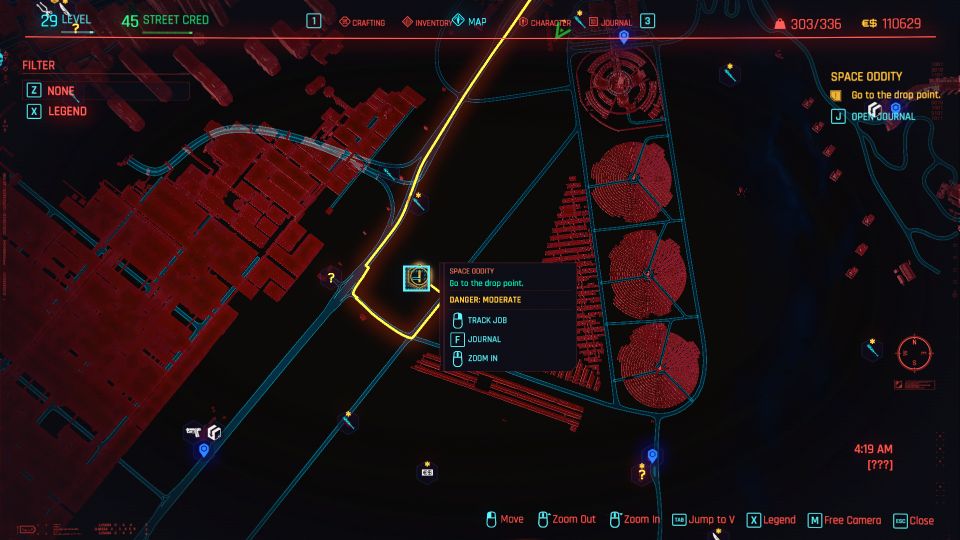 Defeat all enemies
When you reach the location, you will see seven Millitech officers. Defeat them all.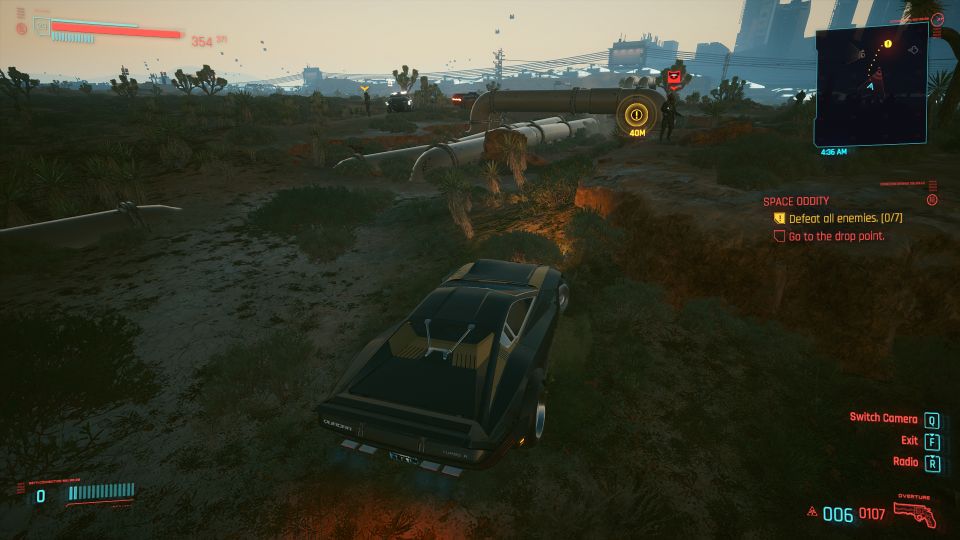 Open the package
Take the package from the ground. It contains Untitled 18 – Brancesi, 2021.
The job ends here.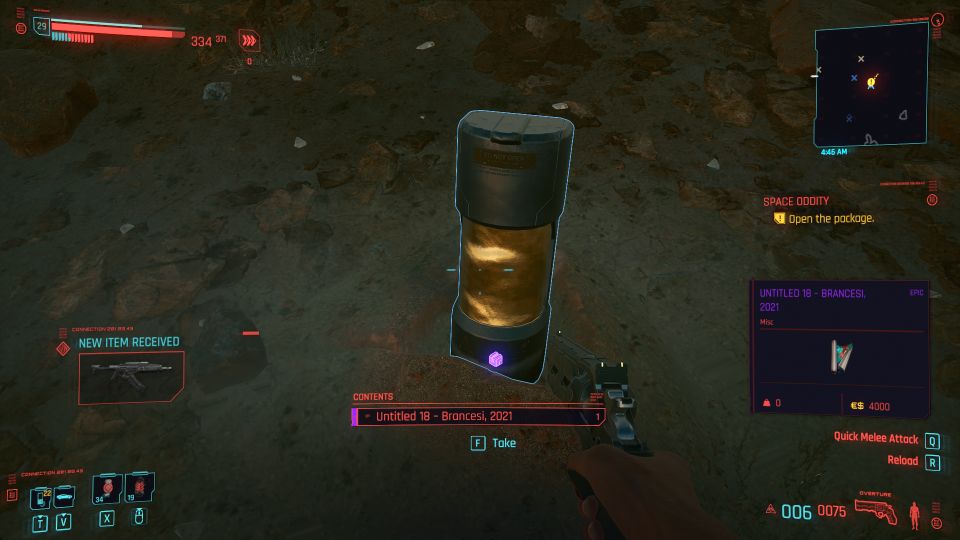 ---
Related posts:
Cyberpunk 2077: Sex On Wheels Mission Walkthrough
Cyberpunk 2077: Rebel! Rebel! Mission Walkthrough