Rebel! Rebel! is a side job / mission available in Cyberpunk 2077.
Your objective is to meet Kerry as he needs help blowing up some stuff.
Here's a walkthrough of Rebel! Rebel! in Cyberpunk 2077.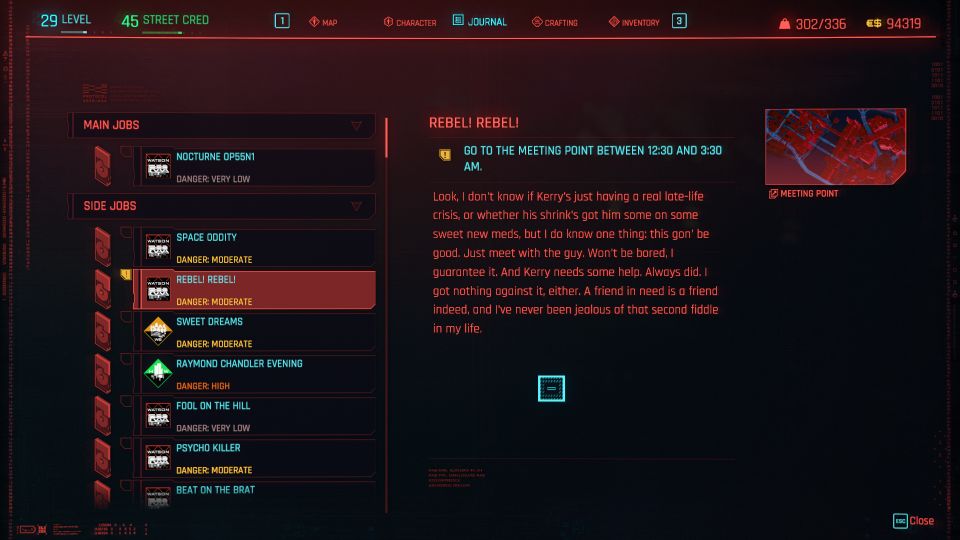 Go to the meeting point
Head to the meeting point marked on the map between 12.30 and 3.30 am.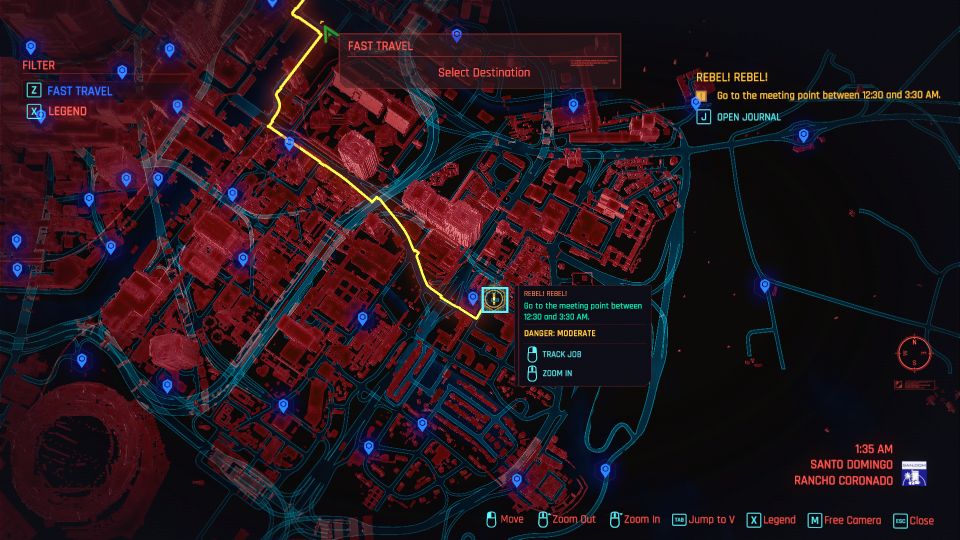 If you're not there within the time, you can just wait.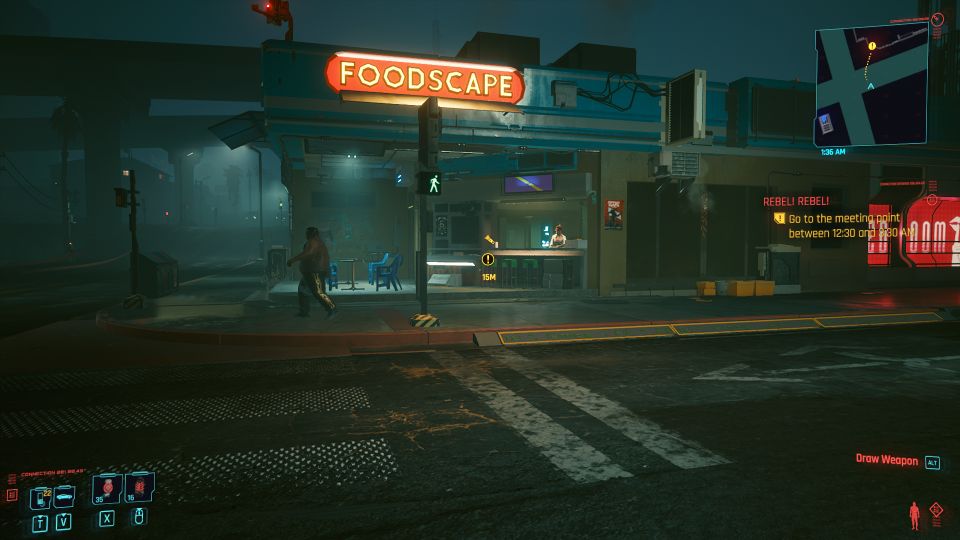 Get in the car
If you're there on time, wait for Kerry to arrive. He will come in a car.
Enter the car.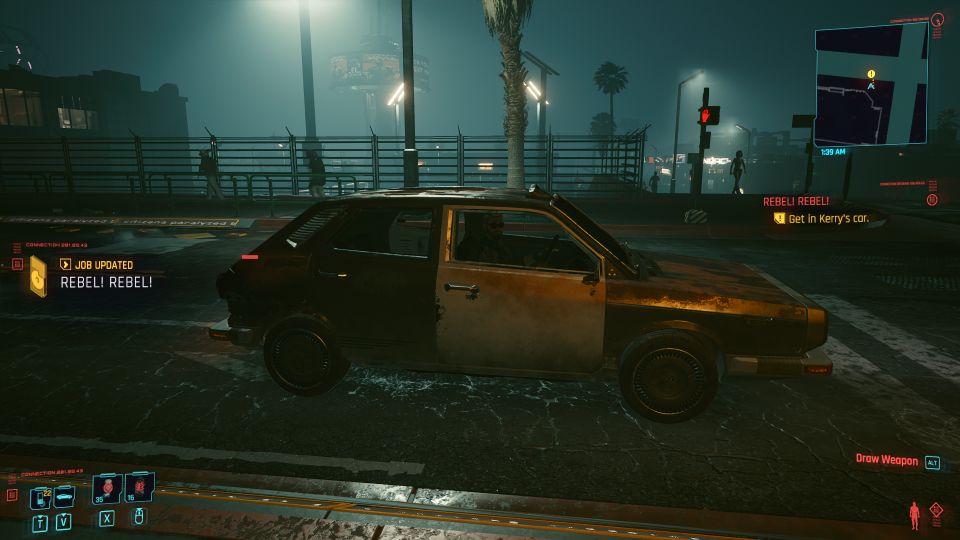 Take the things from the trunk
After reaching the destination, take the stinger and grenades.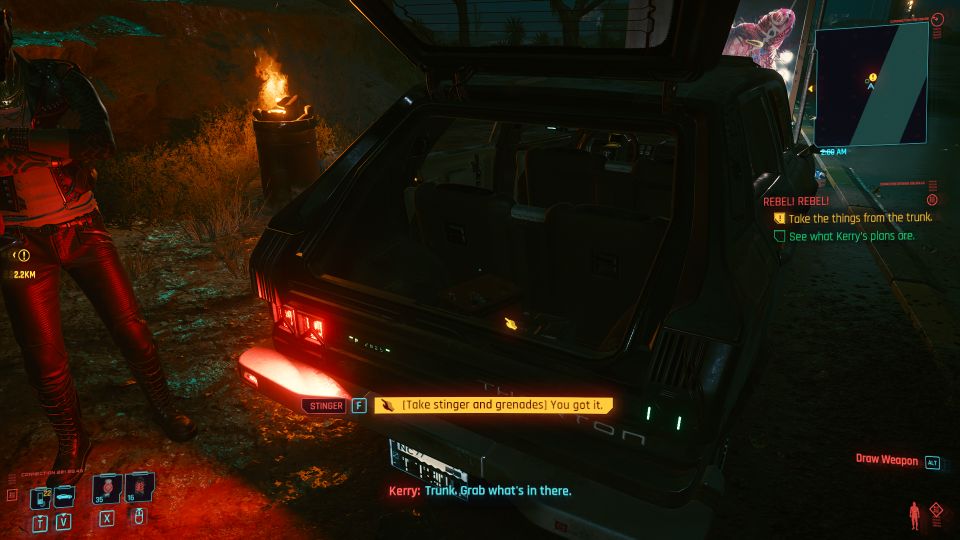 Follow Kerry to the middle of the road.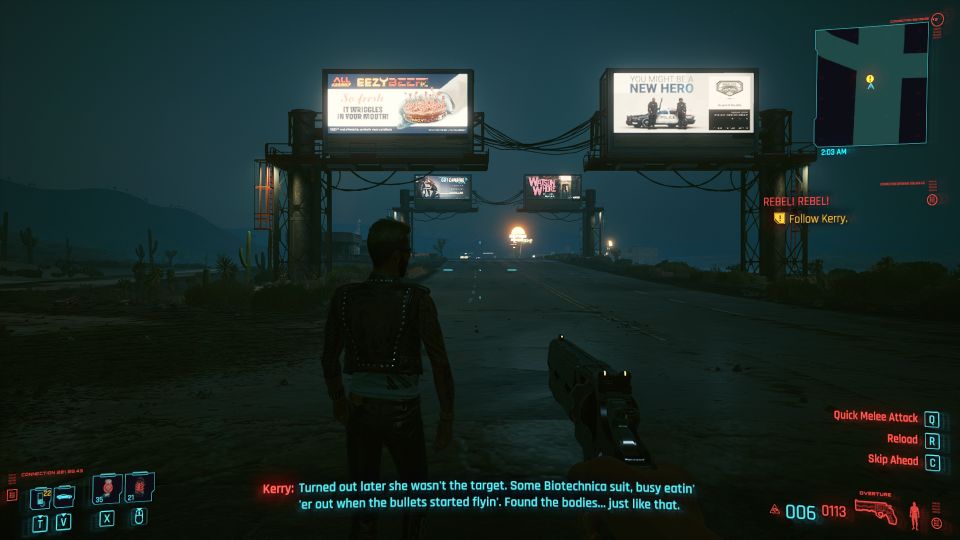 Set up the stingers
Set up the stinger on the road.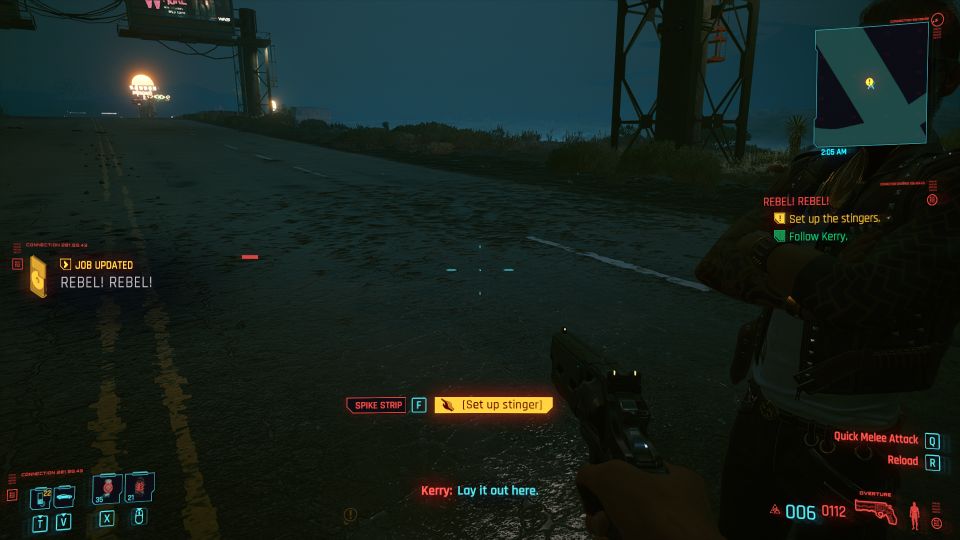 Next, follow Kerry until he stops behind the billboard. Hide with him until the truck comes.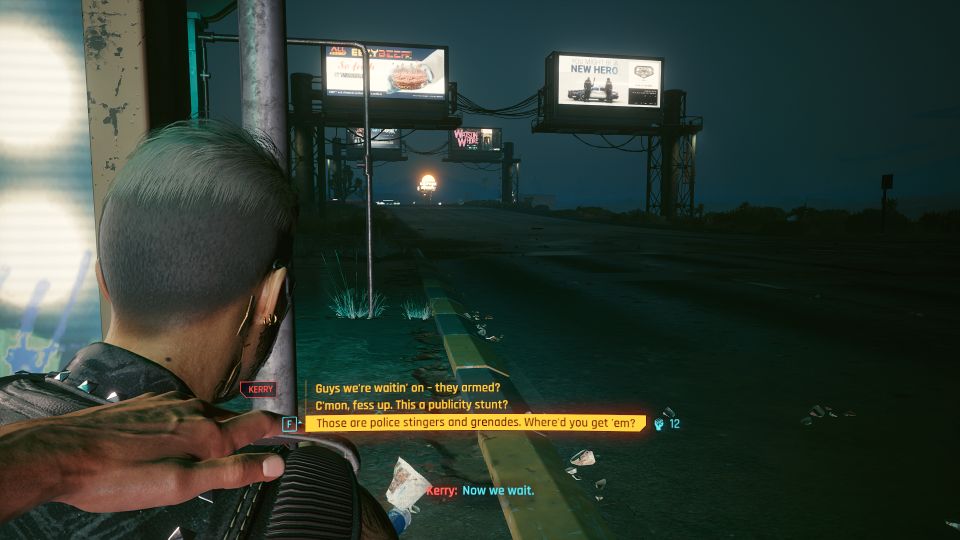 Tell the passenger to get out
Next, get to the passenger's side and ask him to get out.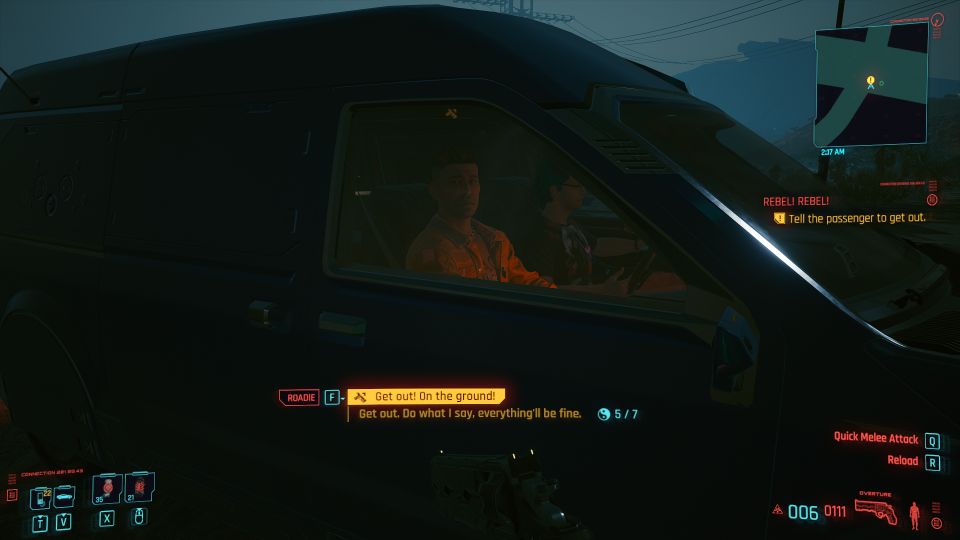 Grab the keys from the driver.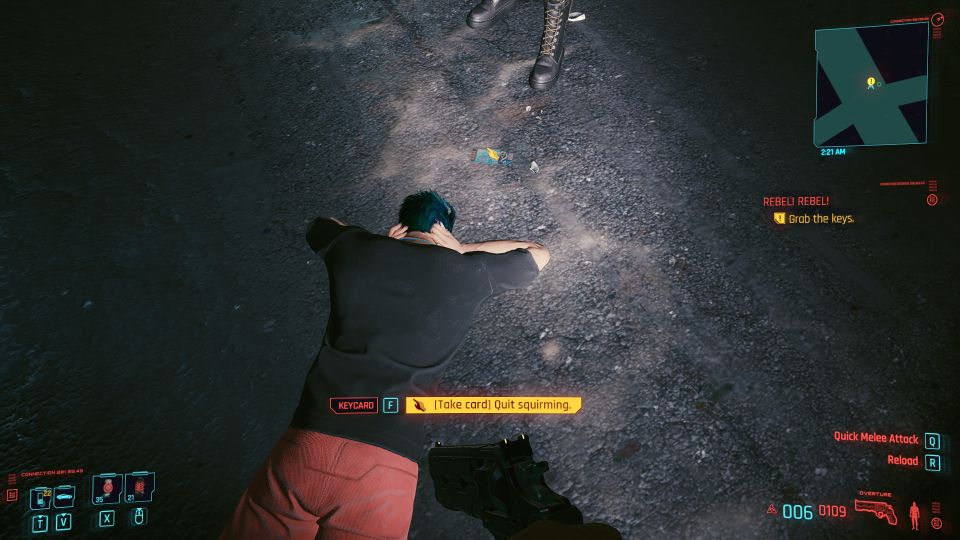 Talk to Kerry
Open up the trunk and you'll find the musical gear.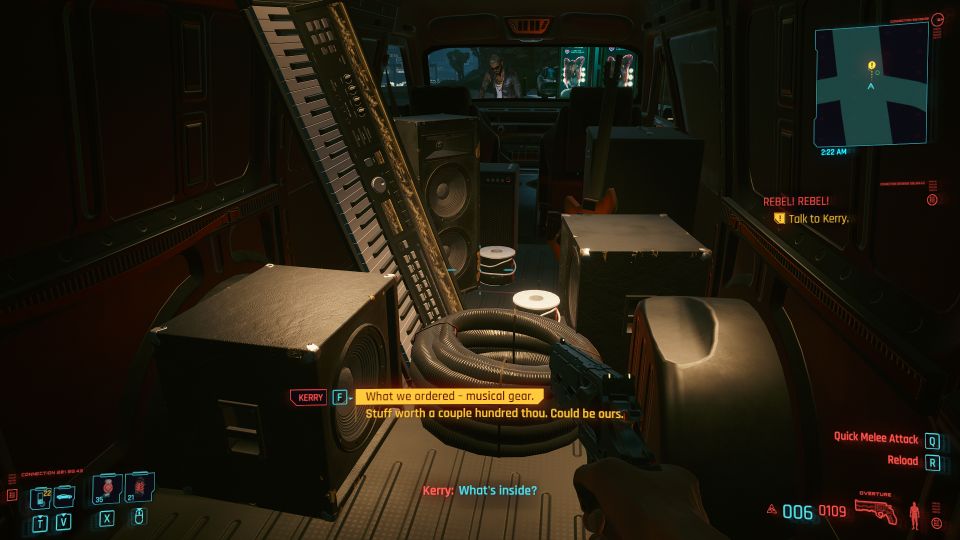 Next, talk to Kerry.
Then, throw a grenade at the van and wait for it to blow up.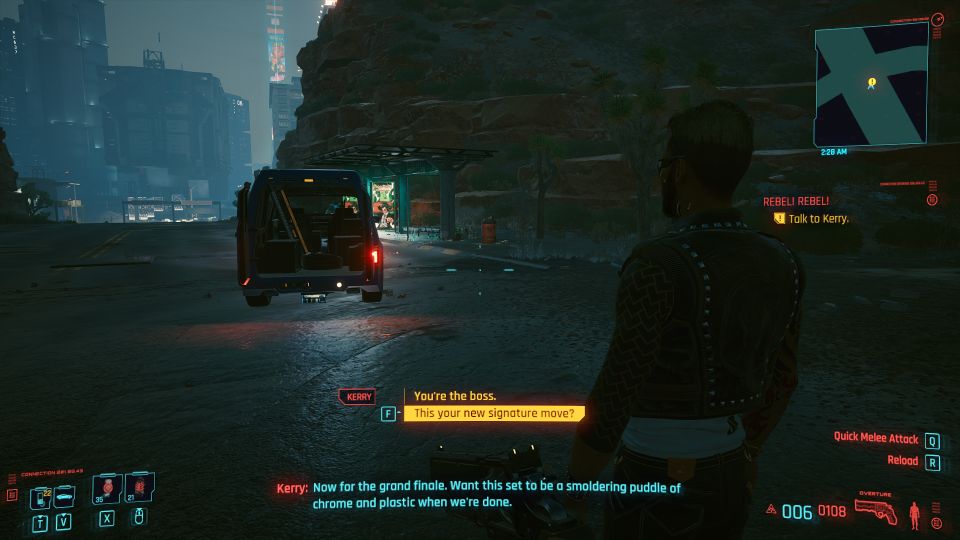 Lose your trail
The cops will start to come. Enter Kerry's car as the driver.
Drive off and lose the cops.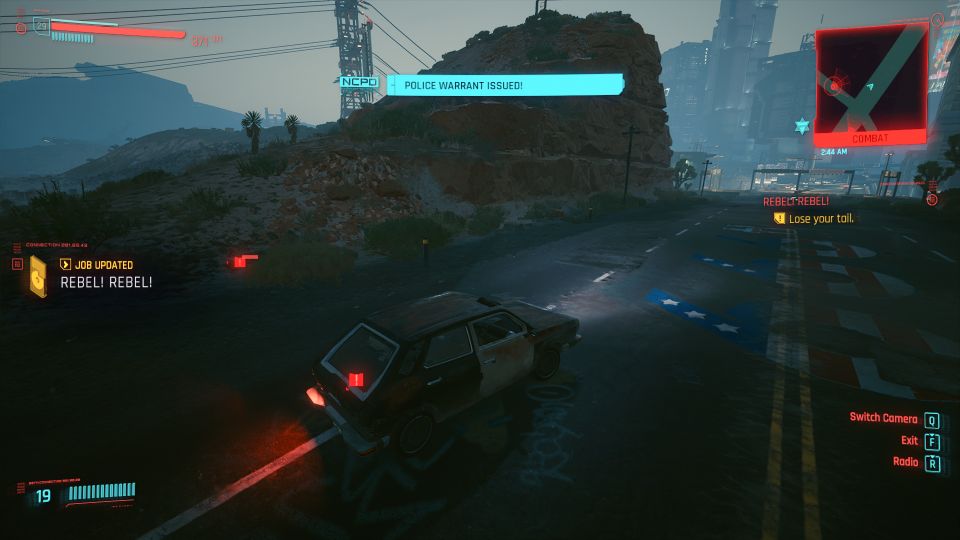 Head to the address
Once the cops are gone, head to the address marked on the map.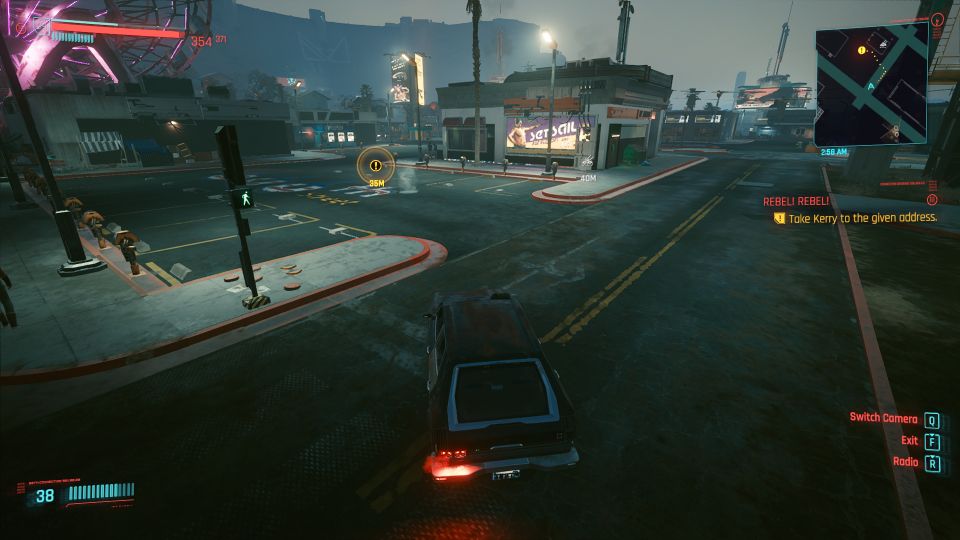 He will then ask you if you want a cup of coffee.
I chose to follow on.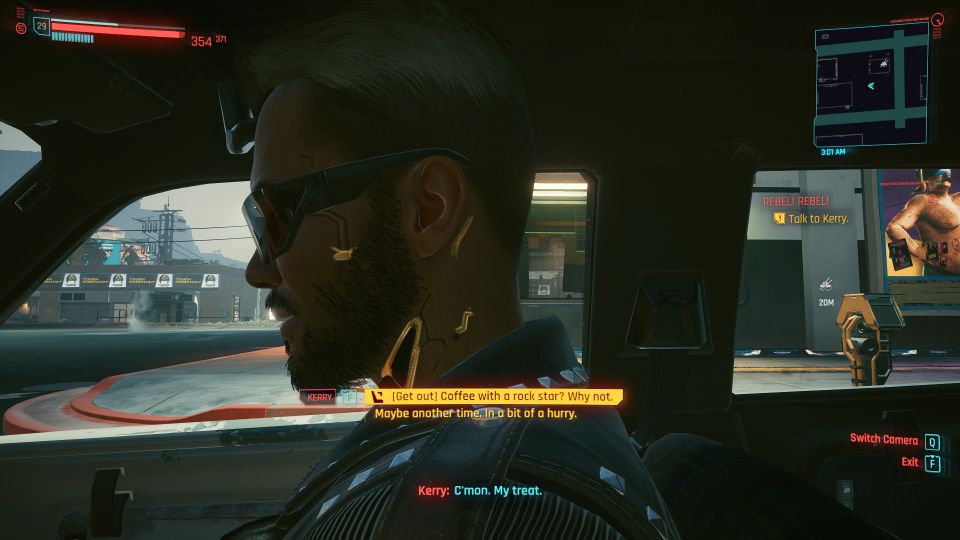 Drink coffee with Kerry
This is where Kerry talks about him and Johnny in the past.
He'll then show you a clip of a music video by his competitors.
The mission ends here.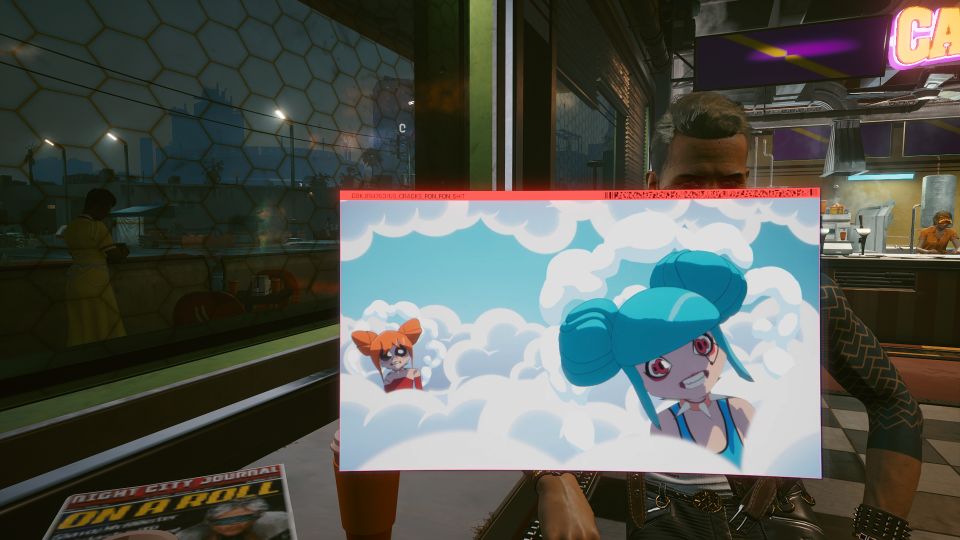 ---
Related posts:
Cyberpunk 2077: Killing In The Name Walkthrough
Cyberpunk 2077: Send In The Clowns Walkthrough