Send In The Clowns is a side job / mission in Cyberpunk 2077.
Your objective is to help fetch Ozob to a Tyger Claw's area.
Here's a walkthrough of Send In The Clowns in Cyberpunk 2077.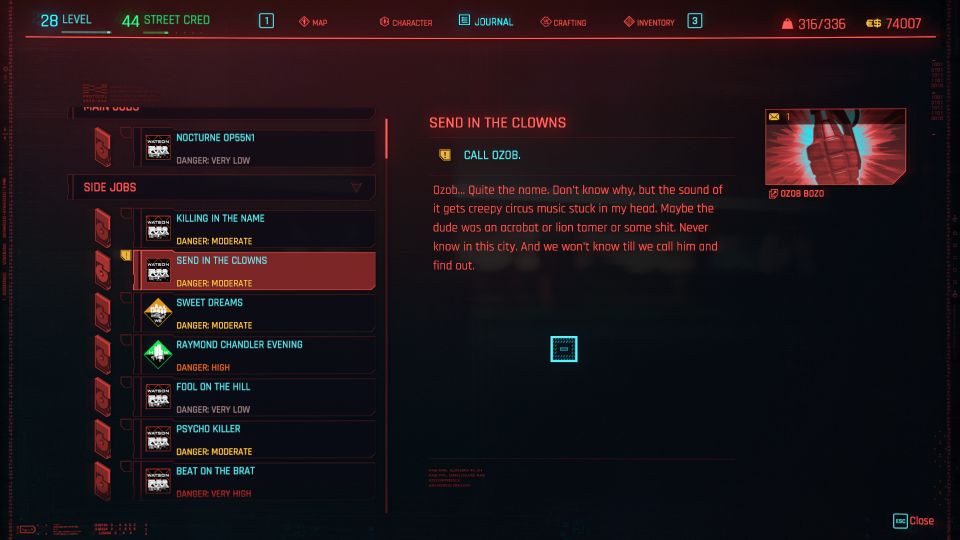 Call Ozob
To begin the job, call Ozob on the phone.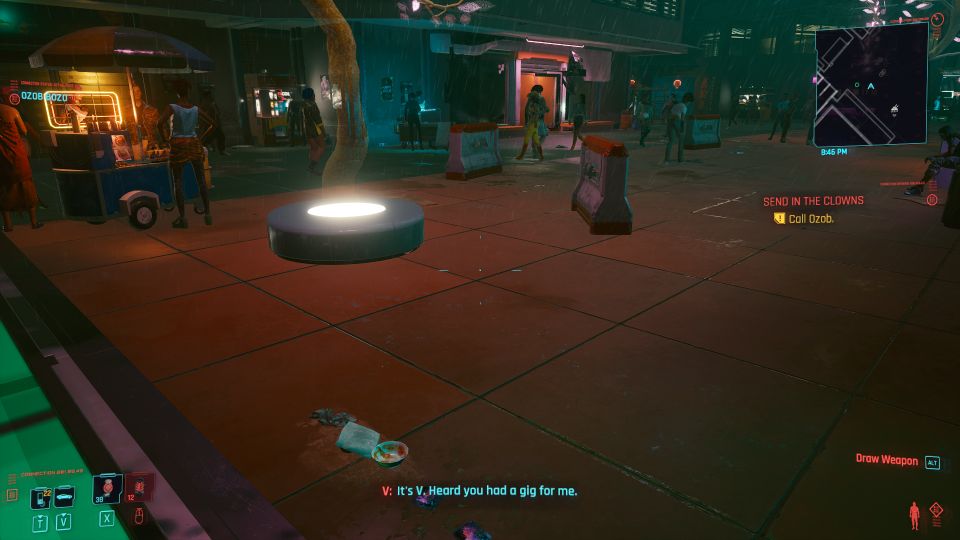 Park at the location
You need to get a vehicle first. Park at the location marked on the map.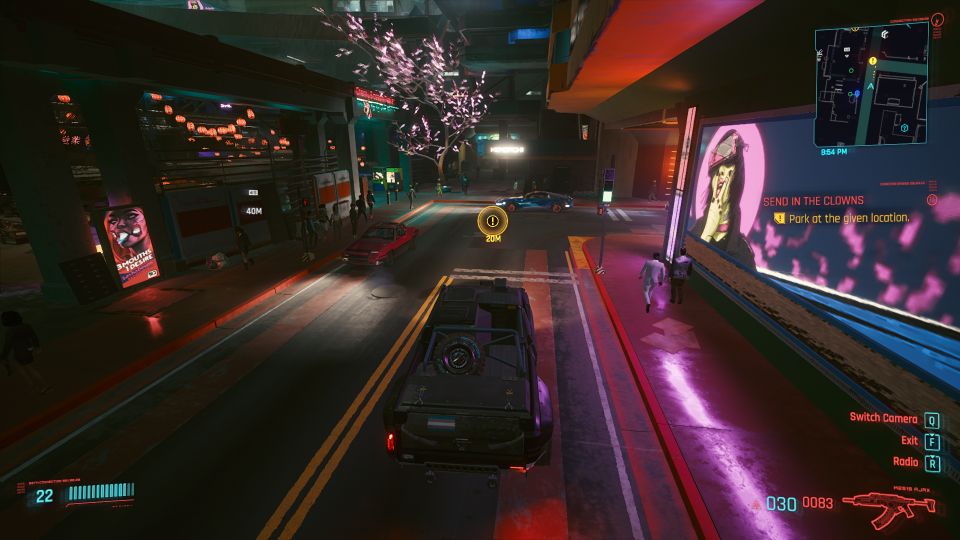 Then, wait for him to come out of the building and into your car.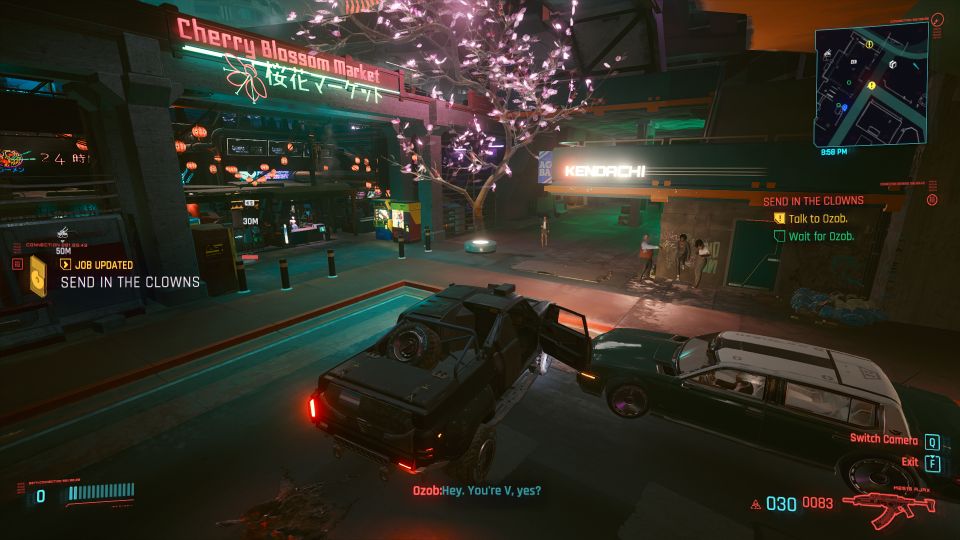 Drive Ozob to Little China
Next, drive him to Little China. The location's provided in the map.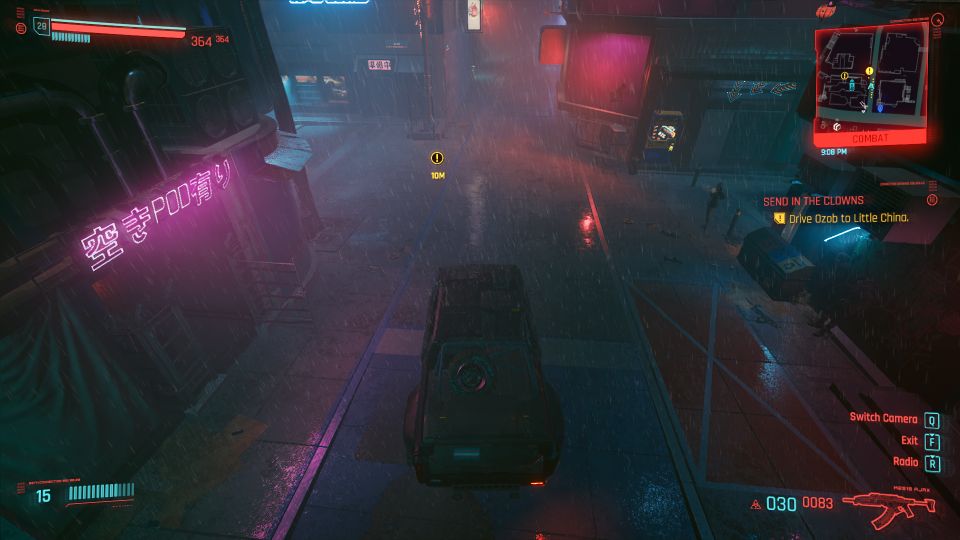 Defeat all enemies
After some time, Ozob will start a shoot-out with some Tyger Claw members. Help him defeat them.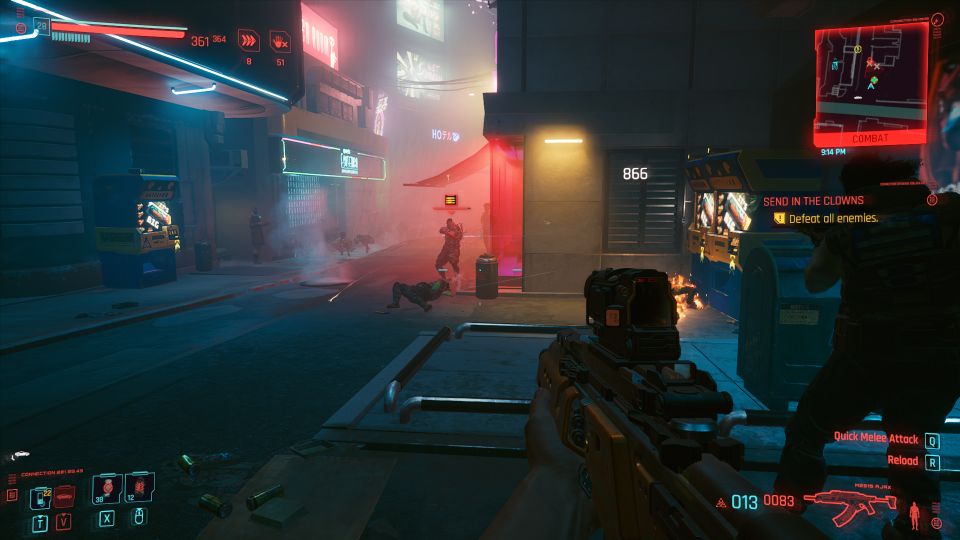 Finally, speak to him again to collect payment. The mission ends here.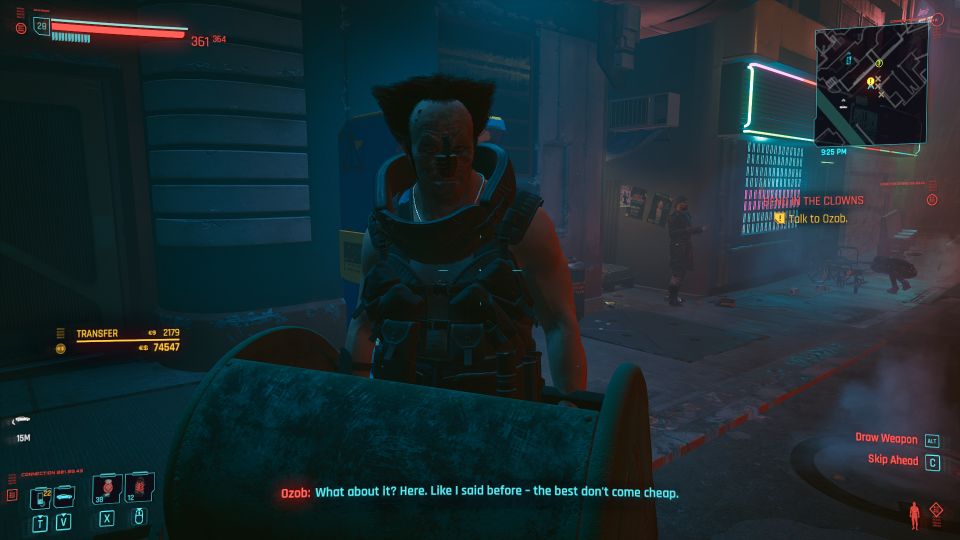 ---
Related posts:
Cyberpunk 2077: Pisces Walkthrough (Consequences)
Cyberpunk 2077: Spellbound (Side Job Walkthrough)