Spellbound is a side mission / job available in Cyberpunk 2077.
Your objective is to help Nix retrieve a certain spellbook.
Here's a walkthrough of Spellbound in Cyberpunk 2077.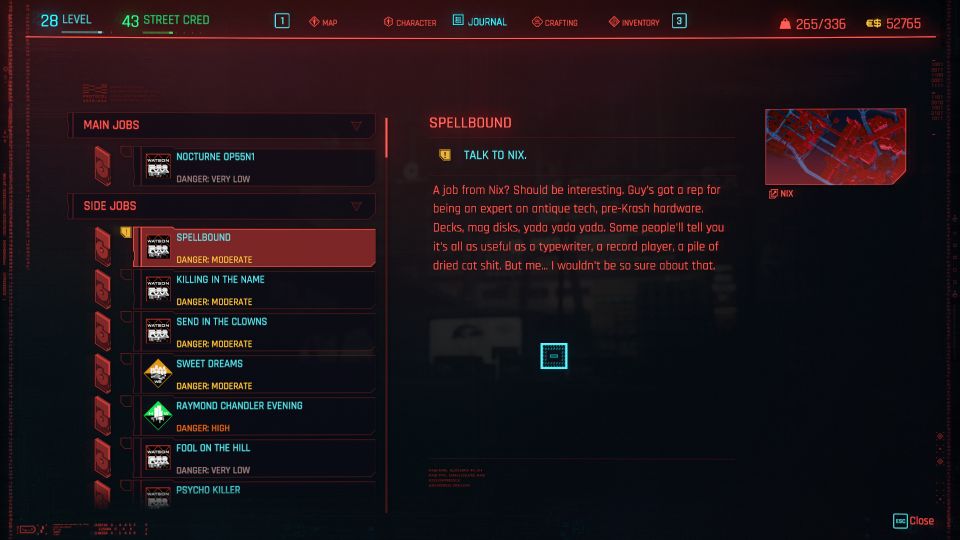 Talk to Nix
Head to the Afterlife to find Nix.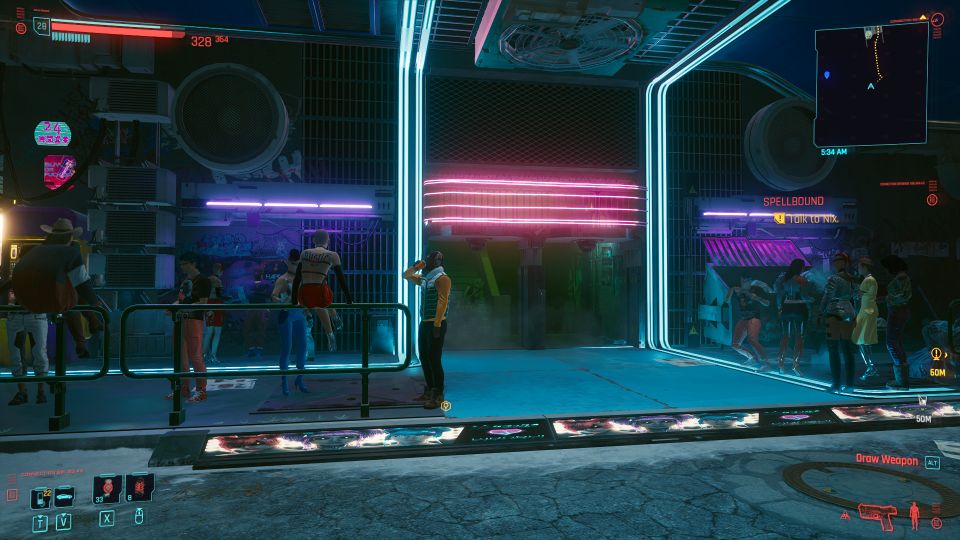 He is in a room behind the bar. Talk to him.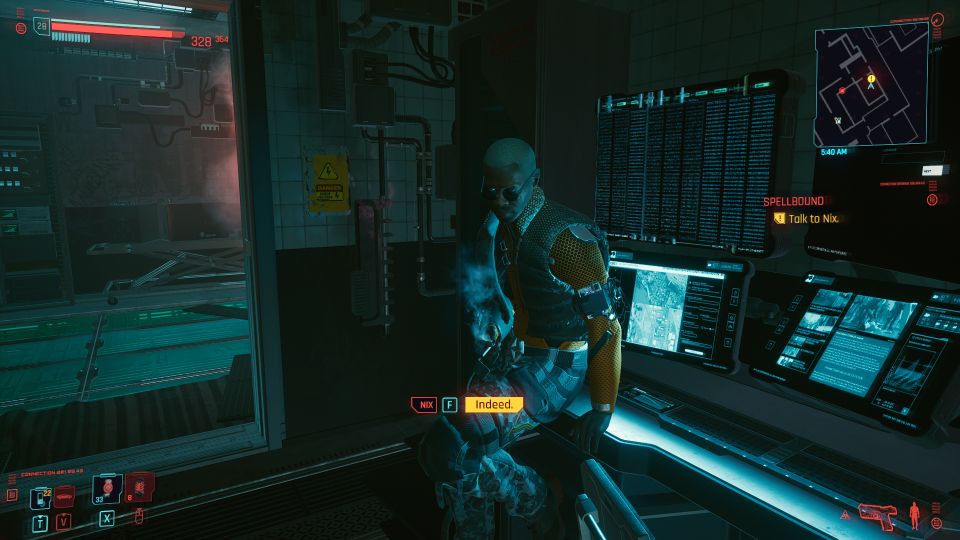 Call R3n0
Next, called R3n0. She is the person selling the spell book.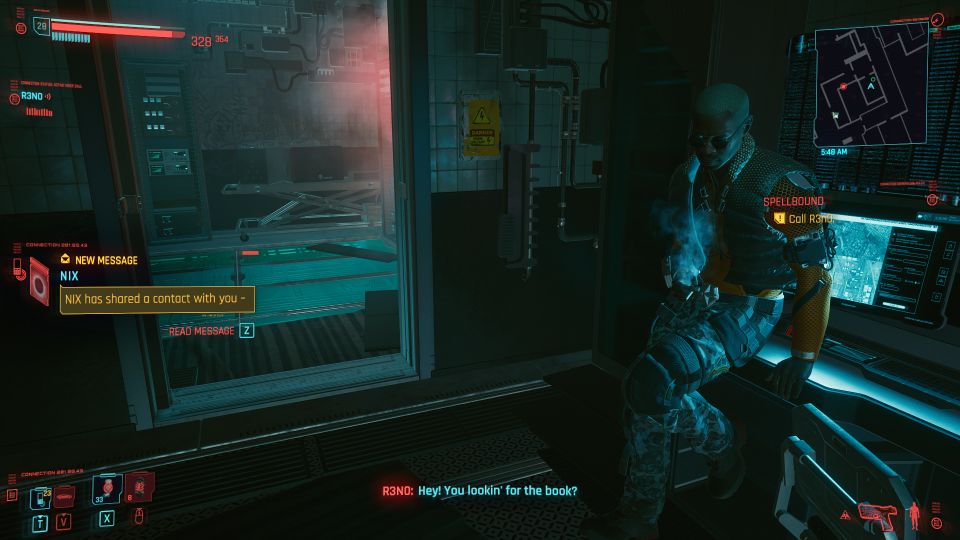 Talk to R3n0
She is inside the bar. Talk to her.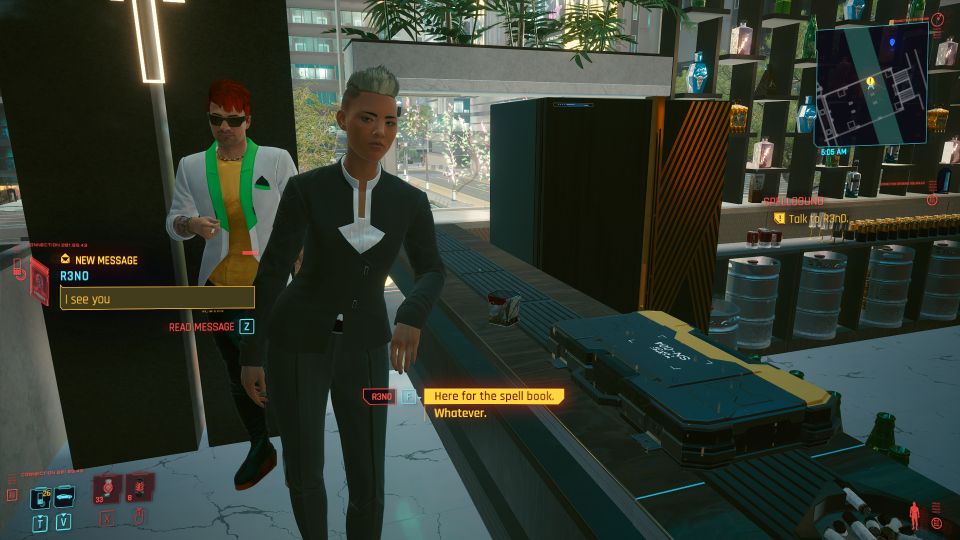 You can now decide to pay her 7,300 eddies for the spell book, or say no deal.
If you say no deal, you need to get the spell book by hacking.
I chose to say no deal and ended up just killing her, which might be the third option. If you encounter a bug where you can't use a gun in the bar, you may need to step out.
Let her come out and kill her.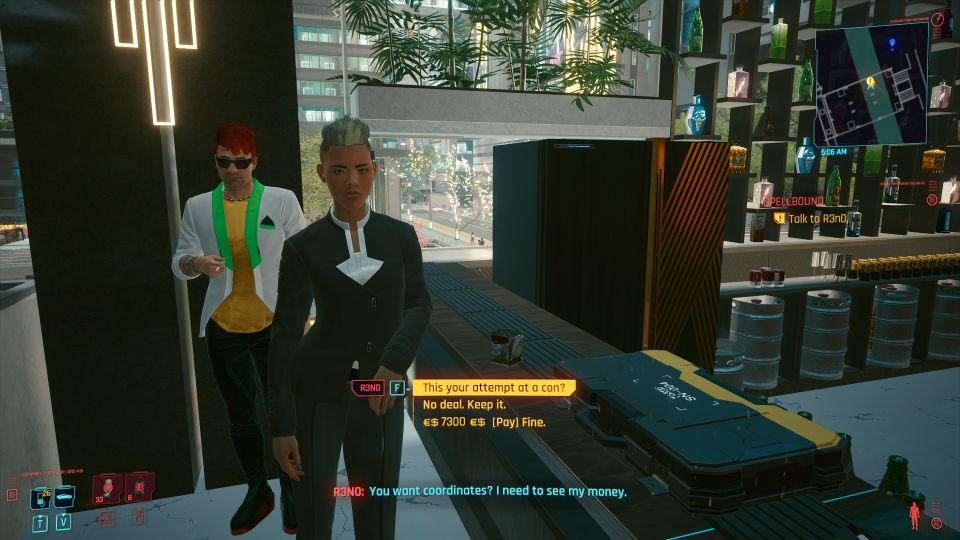 Next, open the computer and steal the data. You will get the coordinates to the book.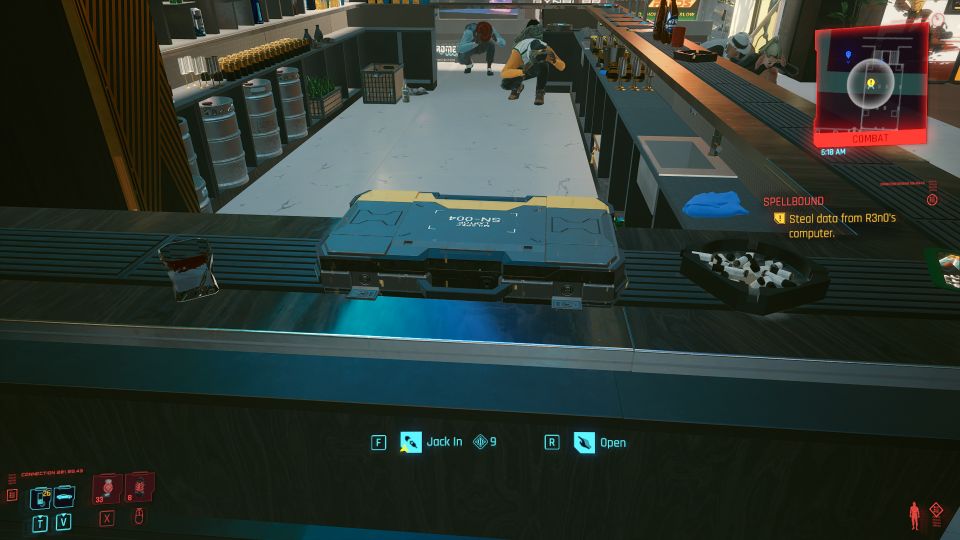 Open the stash
Head to the coordinates nearby and open the stash.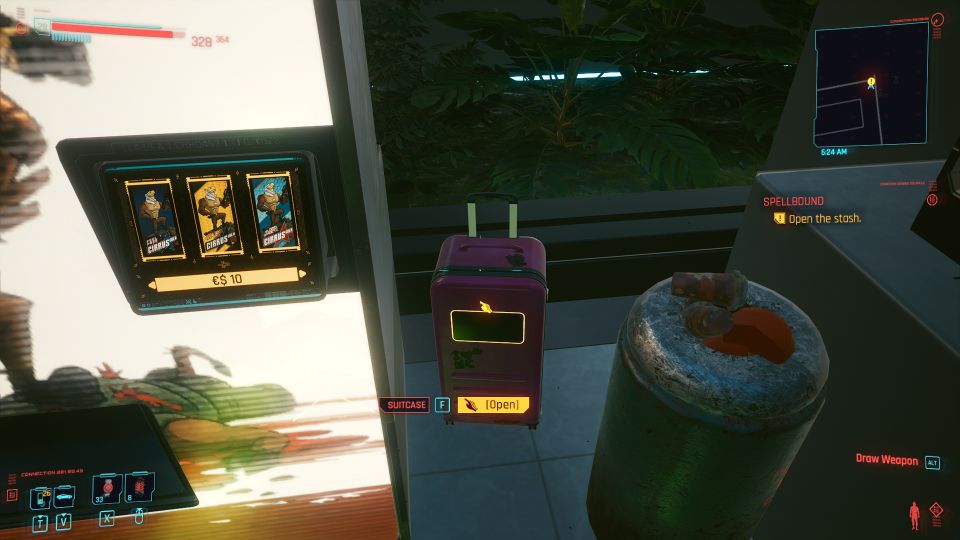 (Optional) Crack the shard
You now have an optional objective to see what's inside the spell book.
To do so, go to the shards section under the journal in menu.
Look for Spellbook at the bottom. Crack security and you'll have to do the breach matrix. You may be able to get some useful intel.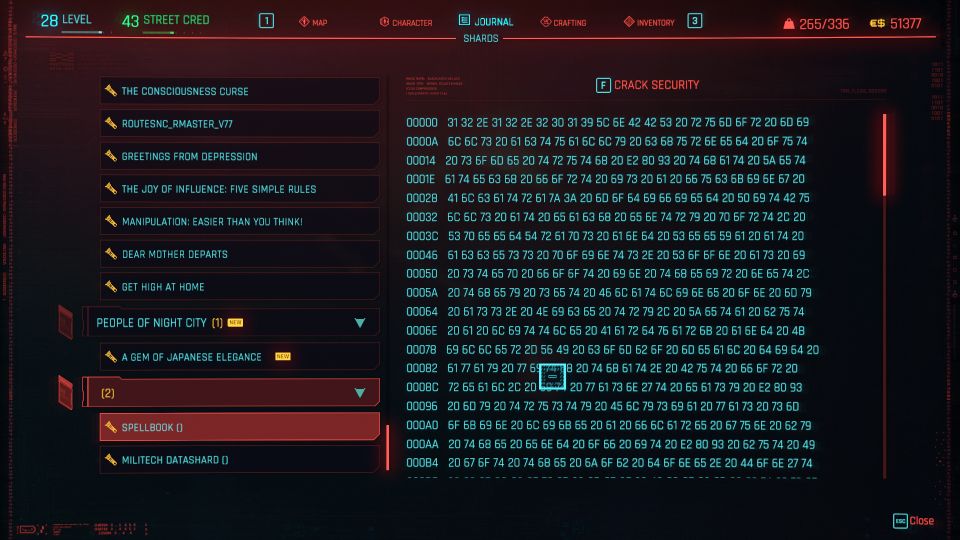 Return to Nix
Get back to Nix to return the book.
If you insist that the payment is low, he'll give you a bonus which might be around 16,000 eddies in total.
However, he'll mention not to do something like that again.
The job ends here.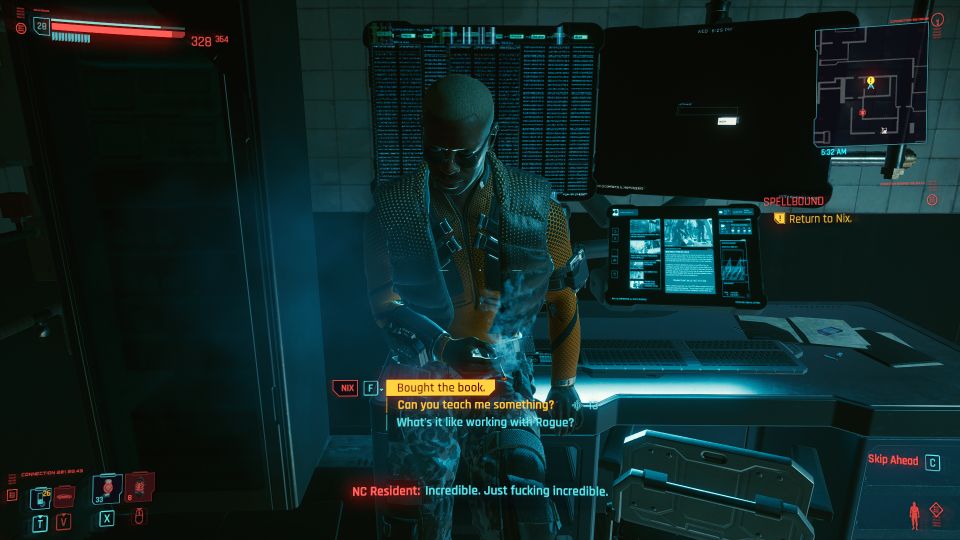 ---
Related posts:
Cyberpunk 2077: Violence (Side Mission Walkthrough)
Cyberpunk 2077: Life's Work Gig Walkthrough