Sex on Wheels is a brief side job / mission in Cyberpunk 2077.
Your objective is to get a Quadra Turbo R from a garage.
Here's a walkthrough of Sex On Wheels in Cyberpunk 2077.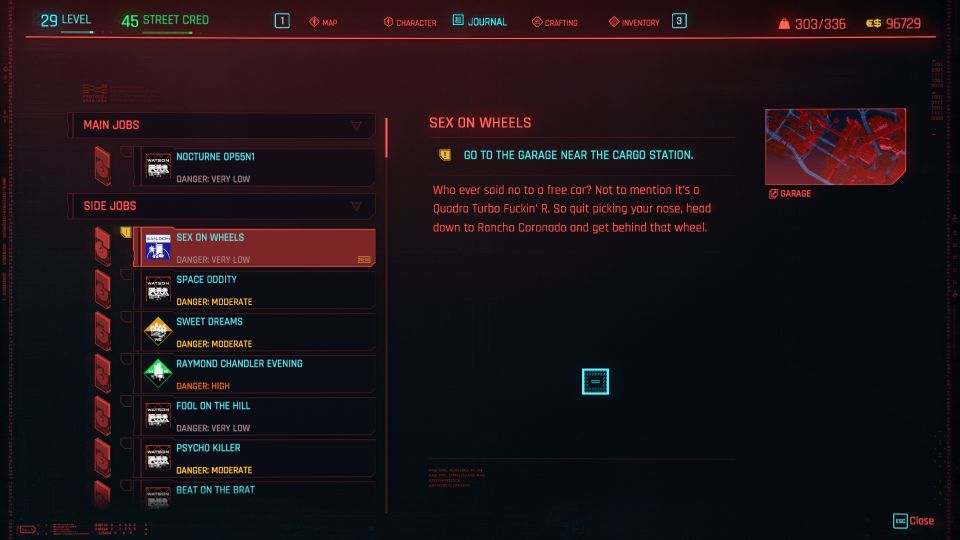 Get to the garage
Head to the garage near the cargo station.
You'll see the car inside. Get inside the car.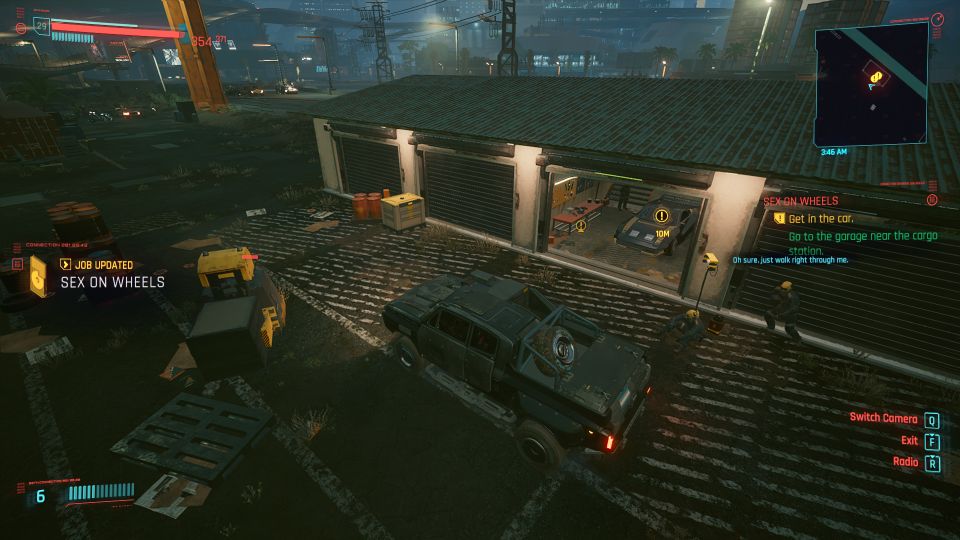 Leave the area
You just have to drive off the car and the side job ends here.
You'll now get to keep the car and it's pretty fast.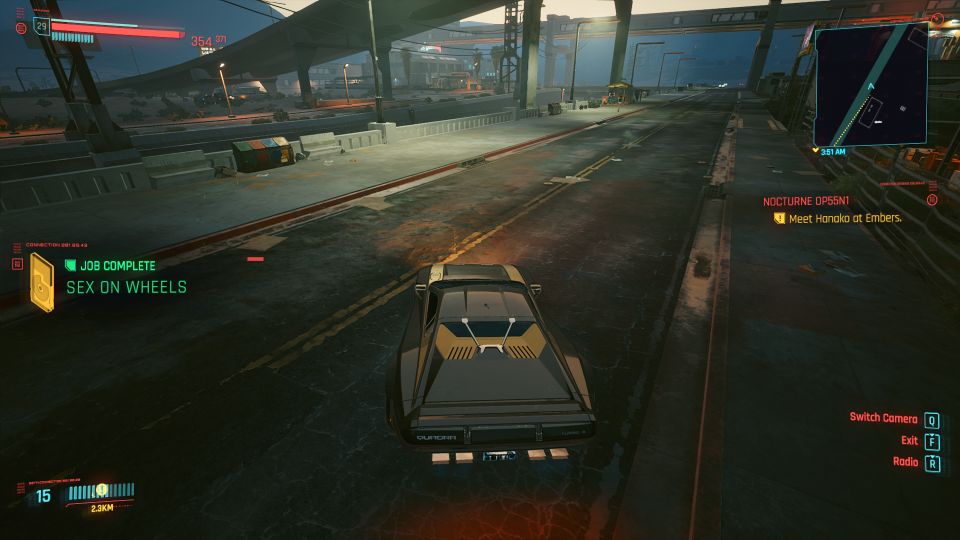 ---
Related posts:
Cyberpunk 2077: Rebel! Rebel! Mission Walkthrough
Cyberpunk 2077: Killing In The Name Walkthrough
Cyberpunk 2077: Send In The Clowns Walkthrough