Sparring Partner is a gig available in Cyberpunk 2077.
Your objective is to steal a broken training bot from a facility.
Here's a walkthrough of Sparring Partner in Cyberpunk 2077.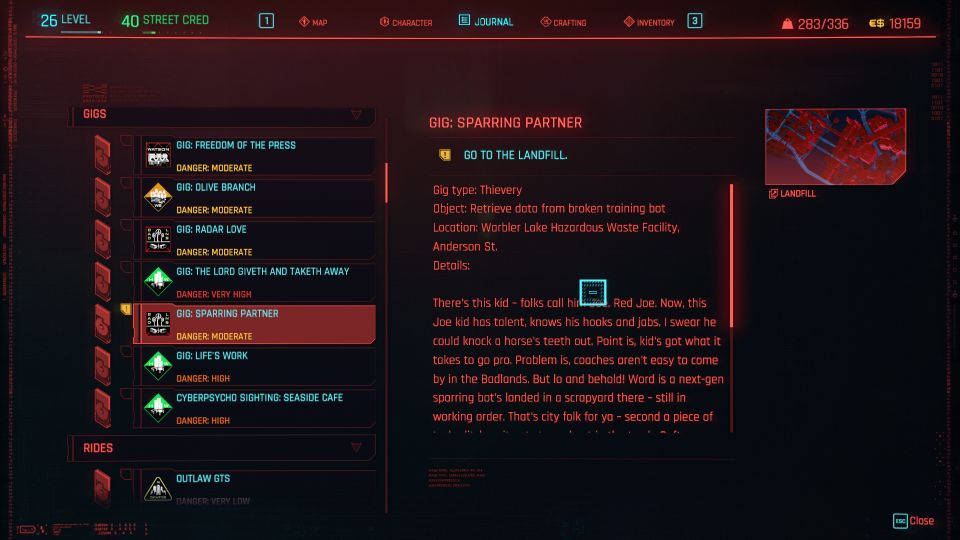 Go to the landfill
Head to the landfill as marked on the map.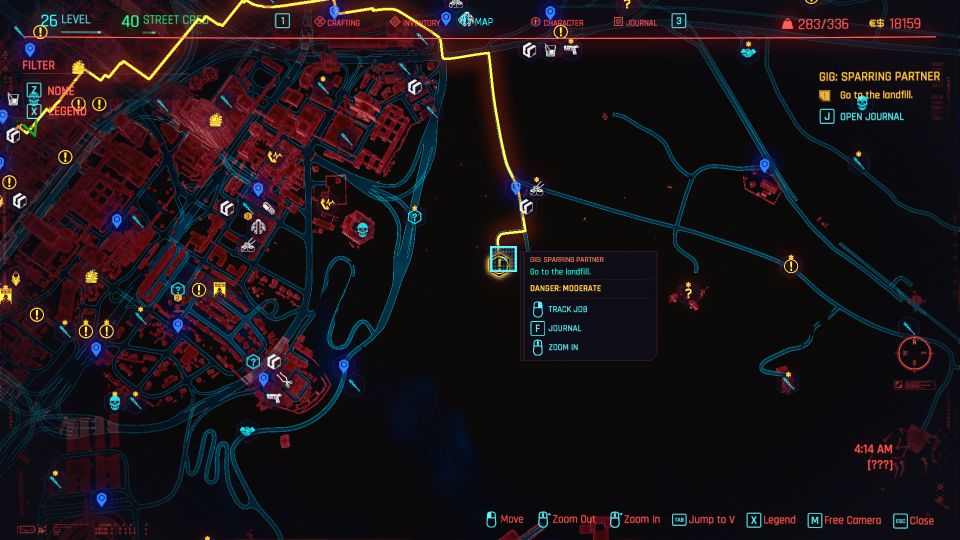 Find the broken bot
When you enter the facility, they will start shooting at you.
The best way is to do it quietly. As they detected me, the employer wasn't fully satisfied at the end of the gig.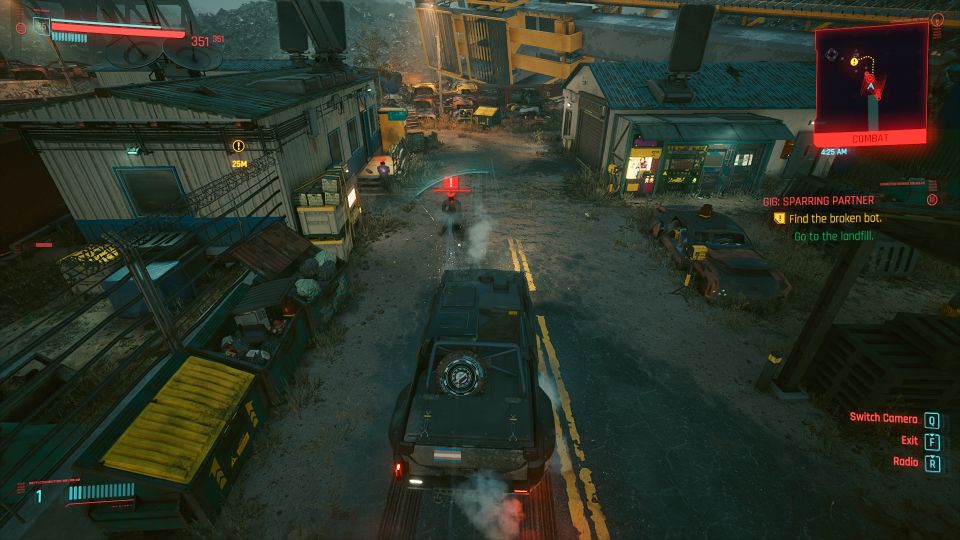 You can use the computer in one of the rooms to find out where the bot is.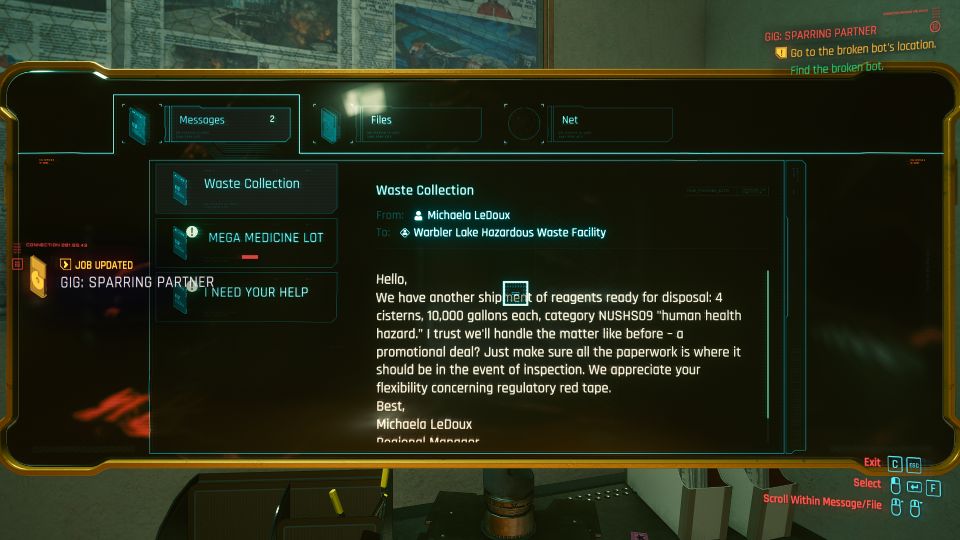 The bot is actually at the back of the van. You just need to remove the chip.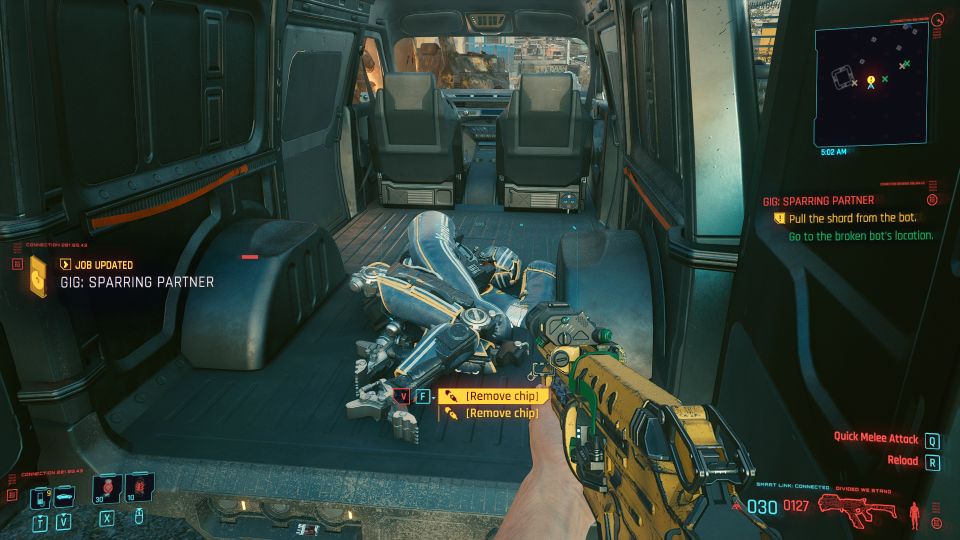 Deposit the shard
Head to the drop point shown in the map.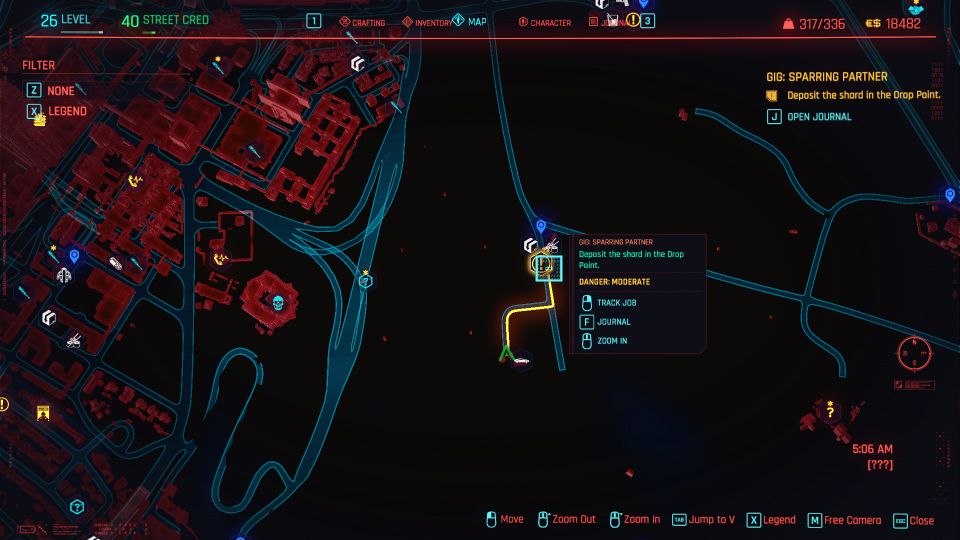 Deposit the shard and the gig ends here.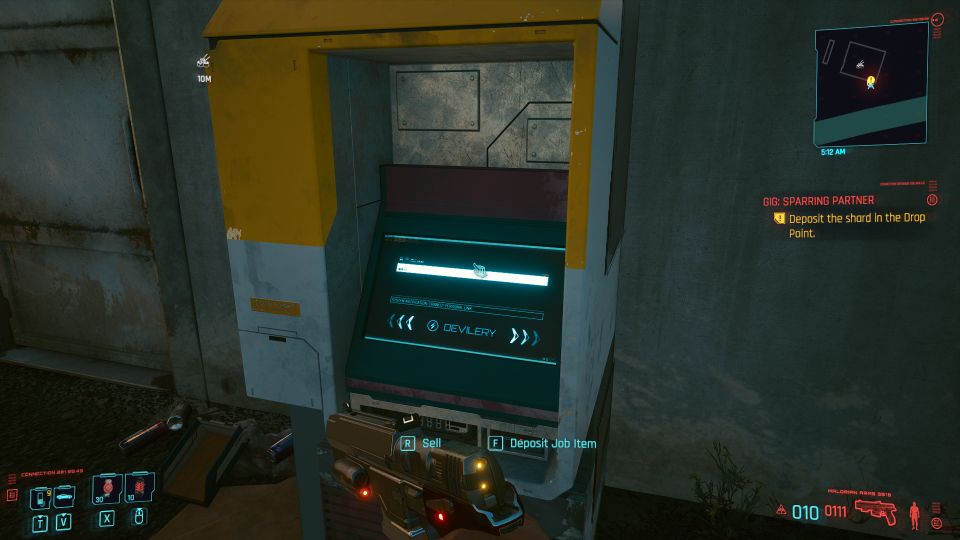 ---
Related posts:
Cyberpunk 2077: Serious Side Effects Walkthrough
Cyberpunk 2077: Second Conflict (Mission Walkthrough)