Serious Side Effects is a gig available in Cyberpunk 2077.
Your objective is to retrieve a container which has beta acid.
Here's a walkthrough of Serious Side Effects in Cyberpunk 2077.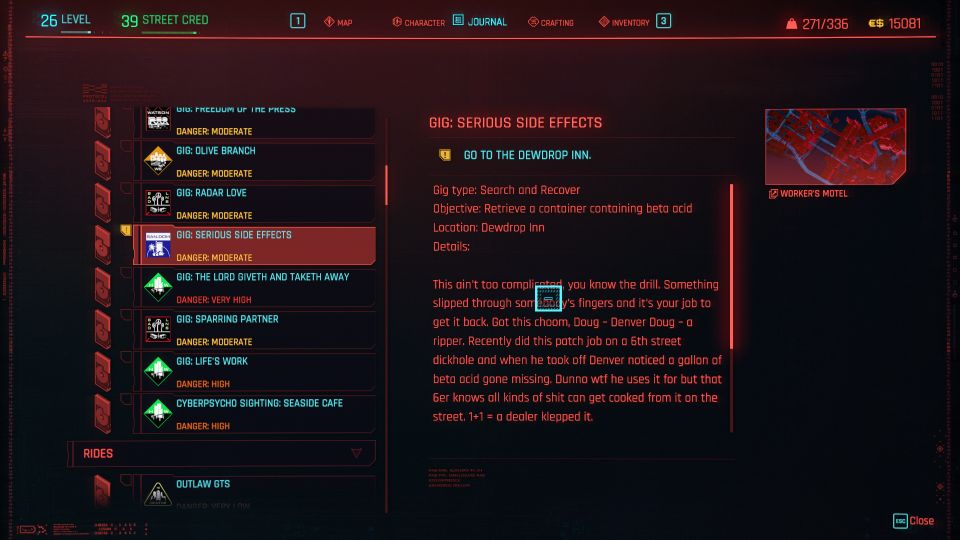 Go to Dewdrop Inn
Head to Dewdrop Inn which is in Arroyo.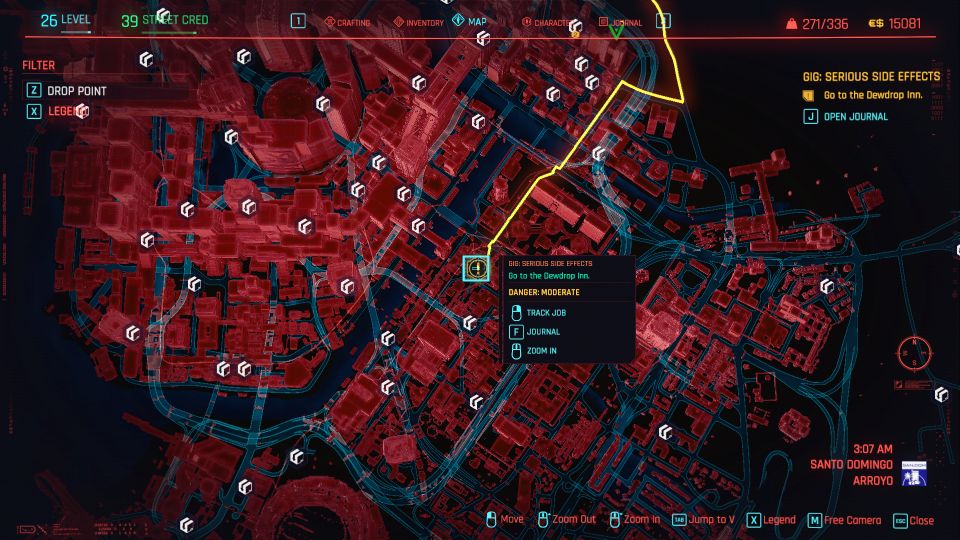 You can enter from the front door.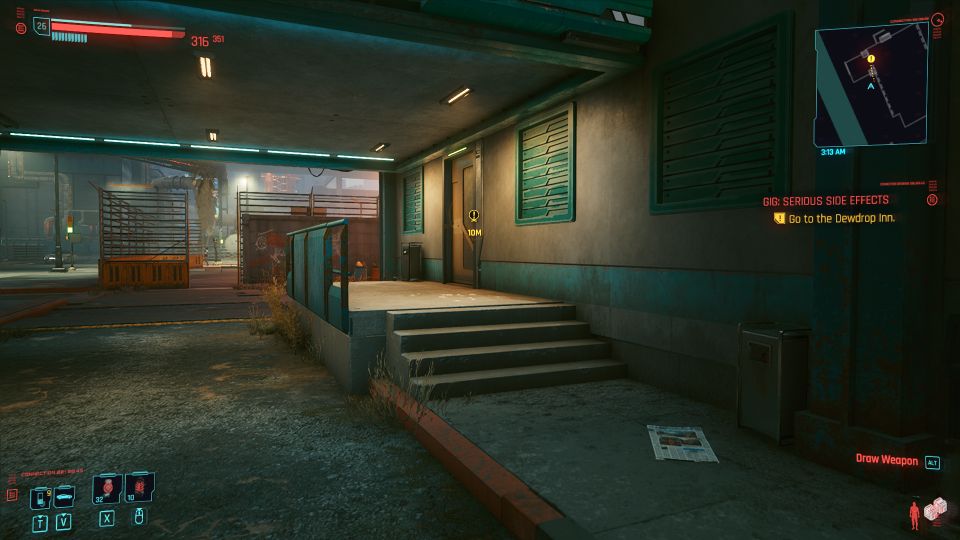 Find Booker Updike (optional)
I chose to find Booker Updike as the employer will become happy and you may earn extra.
Talk to the receptionist.
You can get a room for just 50 eddies.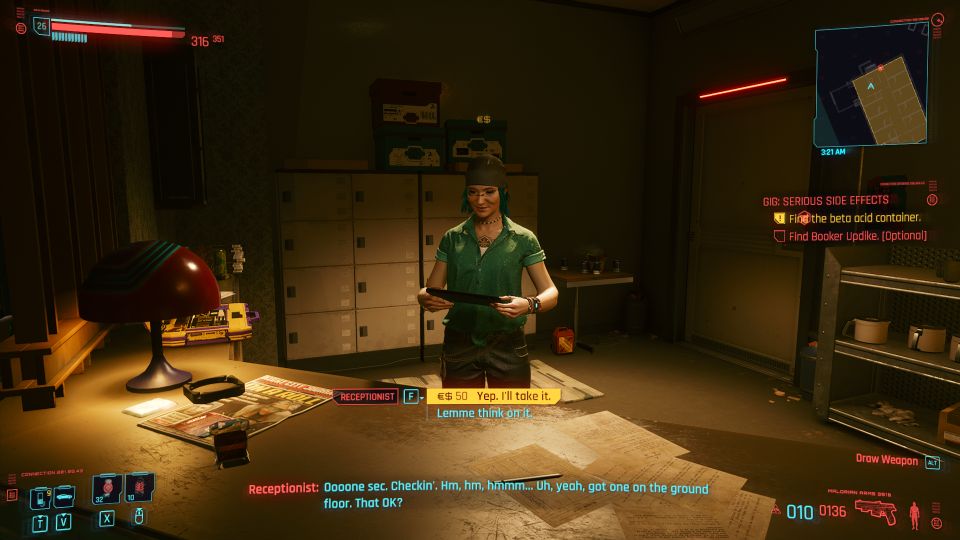 Booker is in room 103. You can open the door if you use level 12 technical ability if not mistaken.
Another way is to talk to the worker. He is at the vending machine beside your room.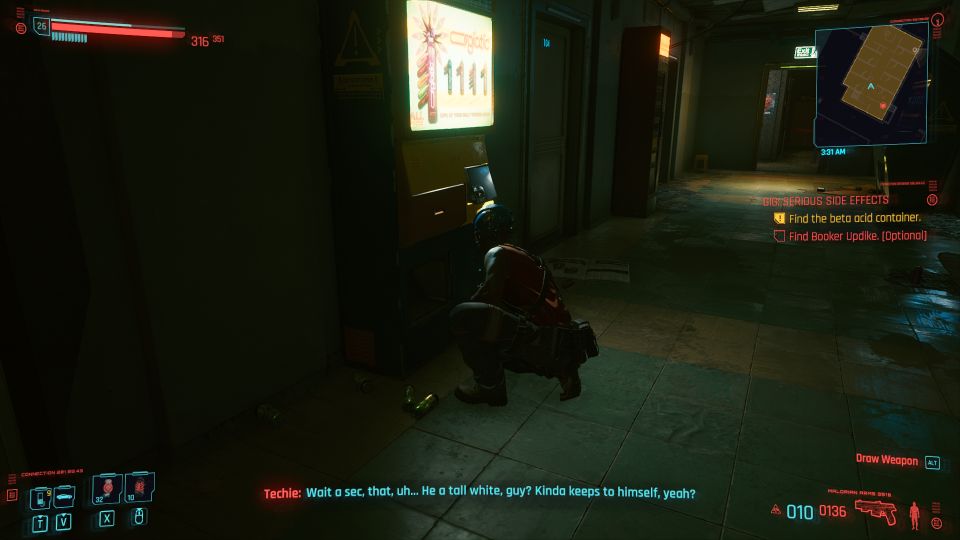 You can either bribe him to open the door for 1,000 eddies or use level 12 Body to force him to open.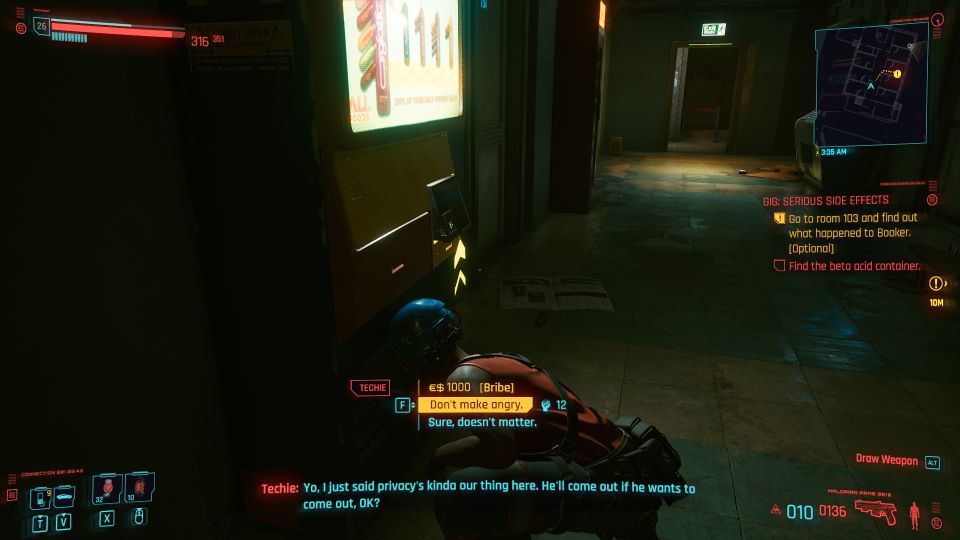 You will then see Booker dead on the bed.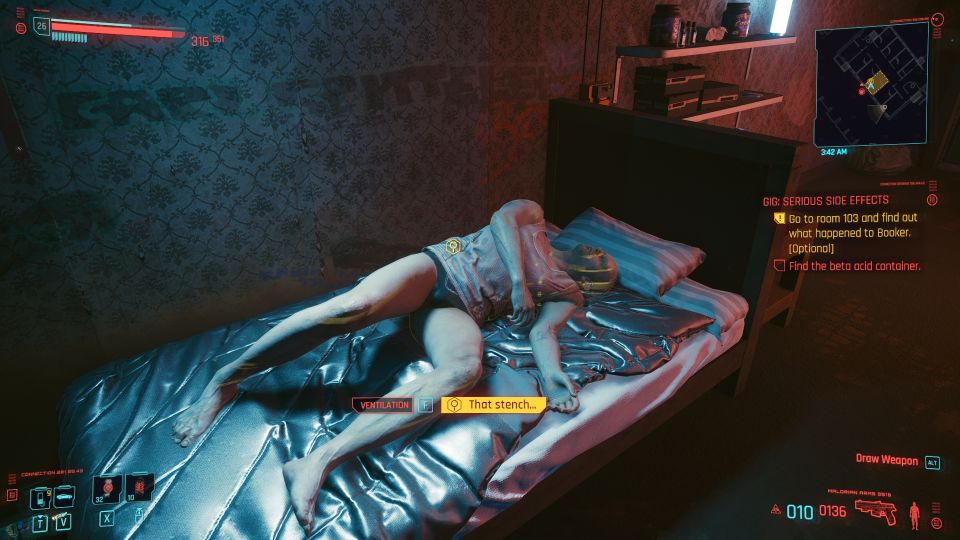 Go to the room upstairs
To find the beta acid, go to the room upstairs. You need level 16 Body to force open the door for room 203, but there's another way.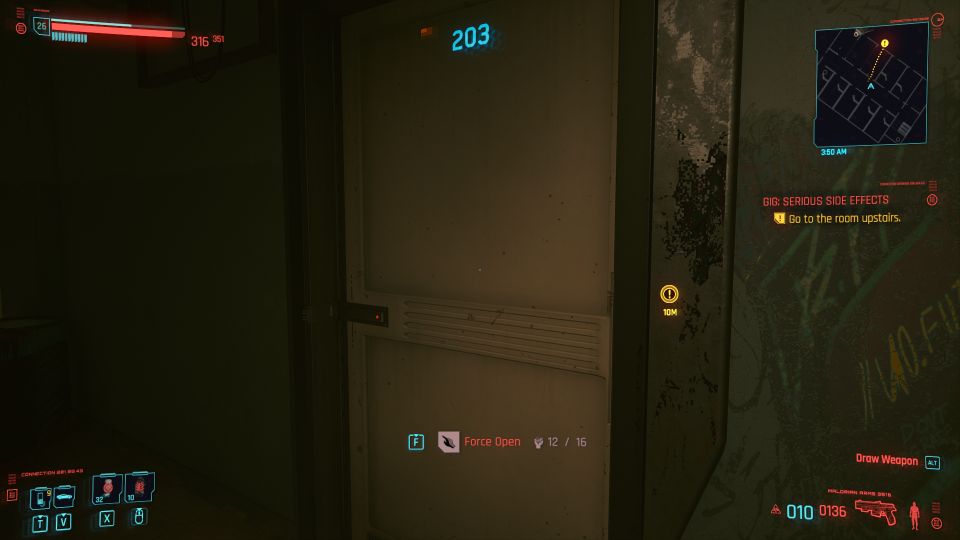 Go to the back of the building and get to the back door of room 203.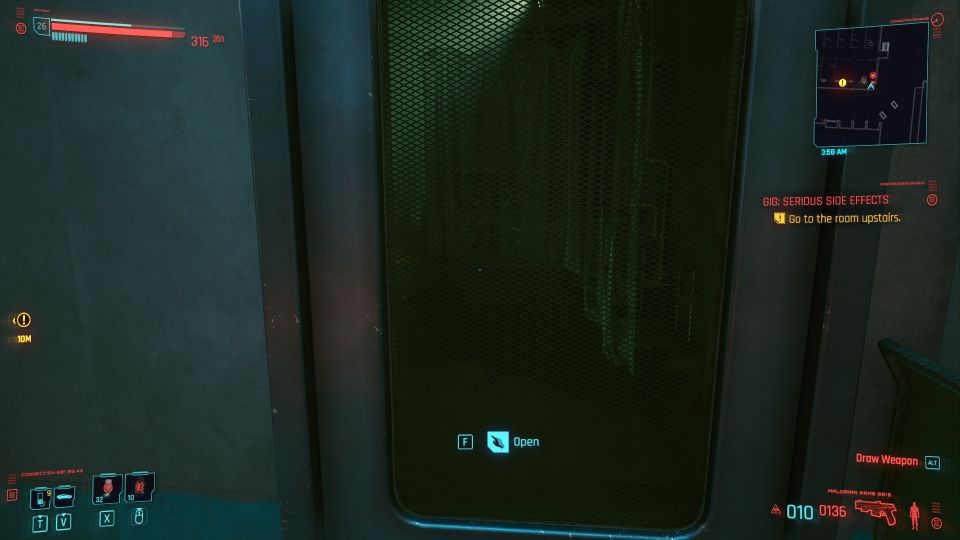 There are 3 enemies inside. You can take them down quietly.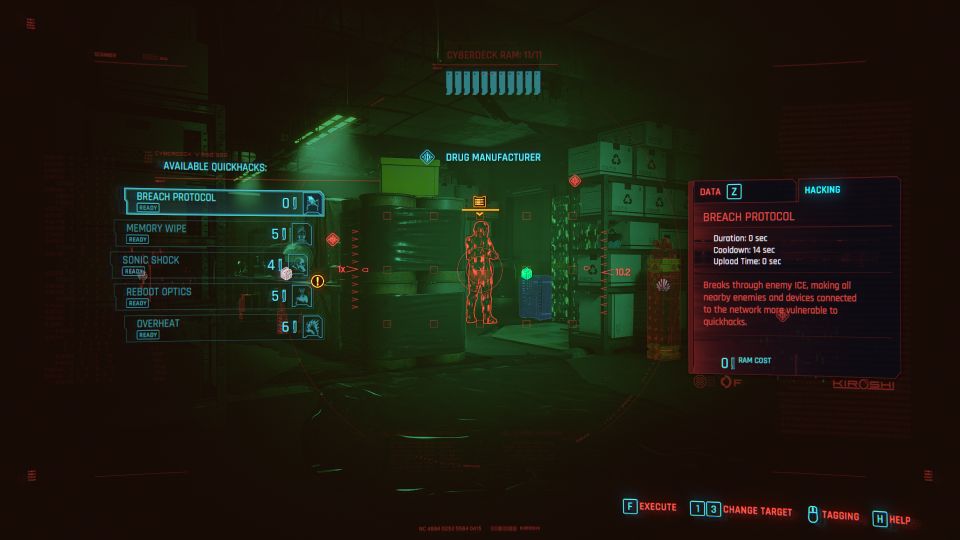 Then, take the beta acid.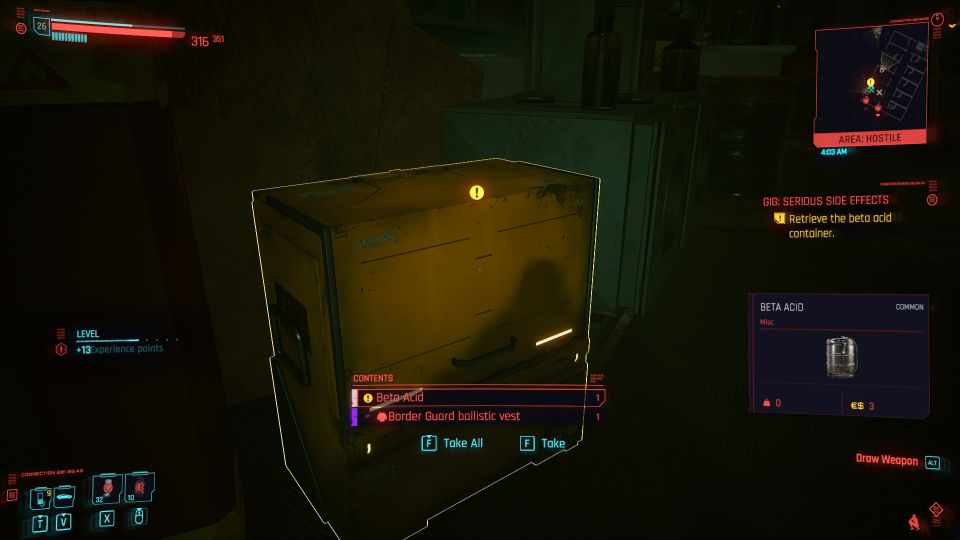 Deliver the beta acid
Next, go to the drop point to deliver the beta acid container.
The gig ends here. The employer will be happy if you helped find Booker.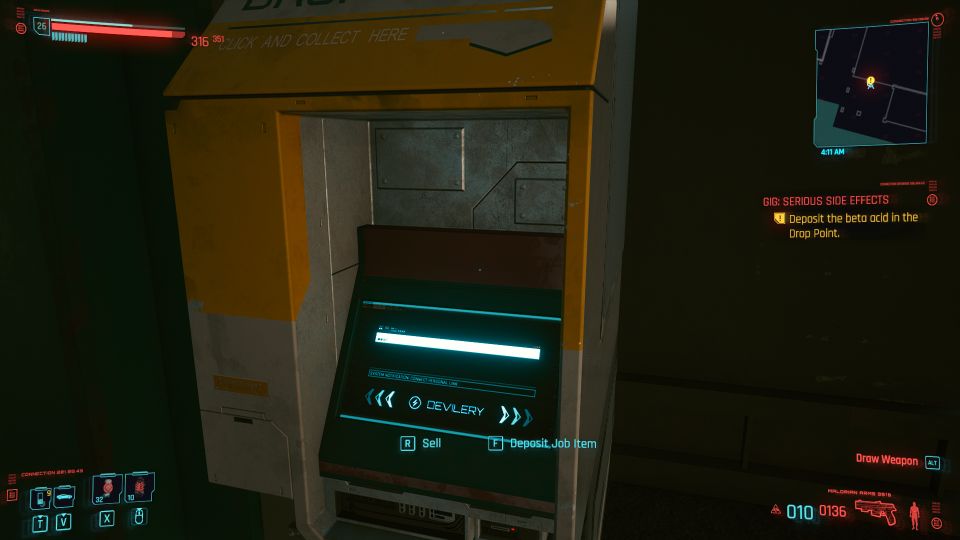 ---
Related posts:
Cyberpunk 2077: Second Conflict (Mission Walkthrough)
Cyberpunk 2077: Holdin' On (Mission Walkthrough)
Cyberpunk 2077: Ex-Factor (Side Mission Walkthrough)