Second Conflict is a side job / mission in Cyberpunk 2077.
Your objective is to find Nancy at the Totentanz and later meet with Denny and Henry.
Here's a walkthrough of Second Conflict in Cyberpunk 2077.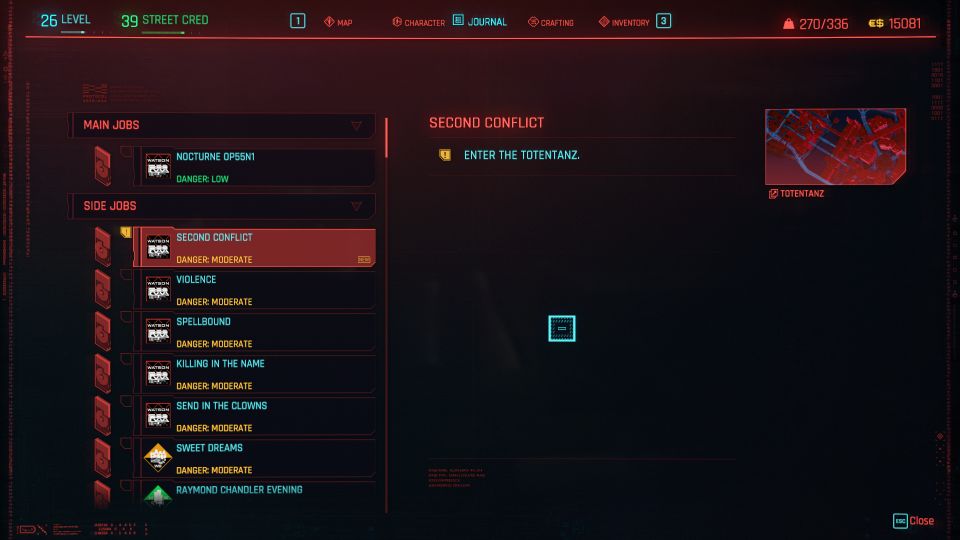 Enter the Totentanz
Get to the location marked on the map.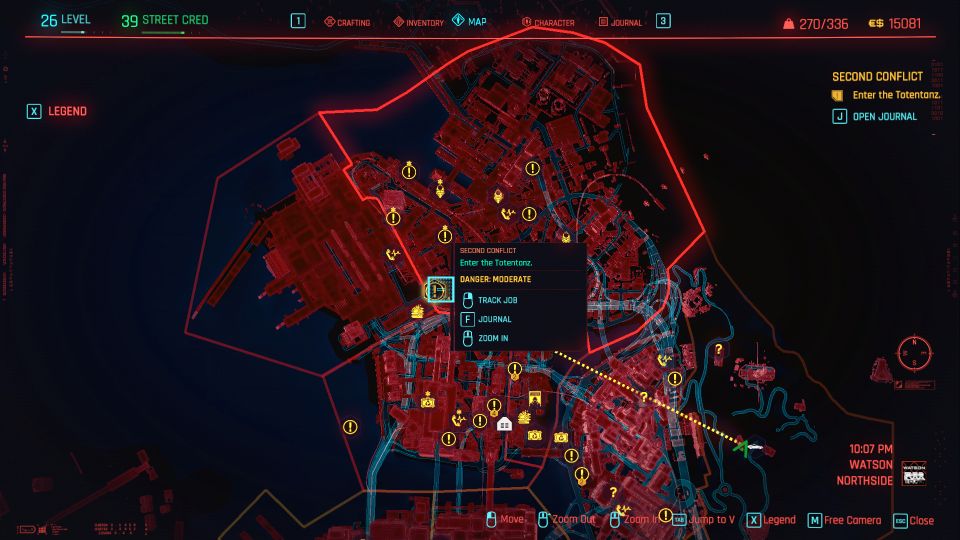 The Totentanz is located in an abandoned hotel.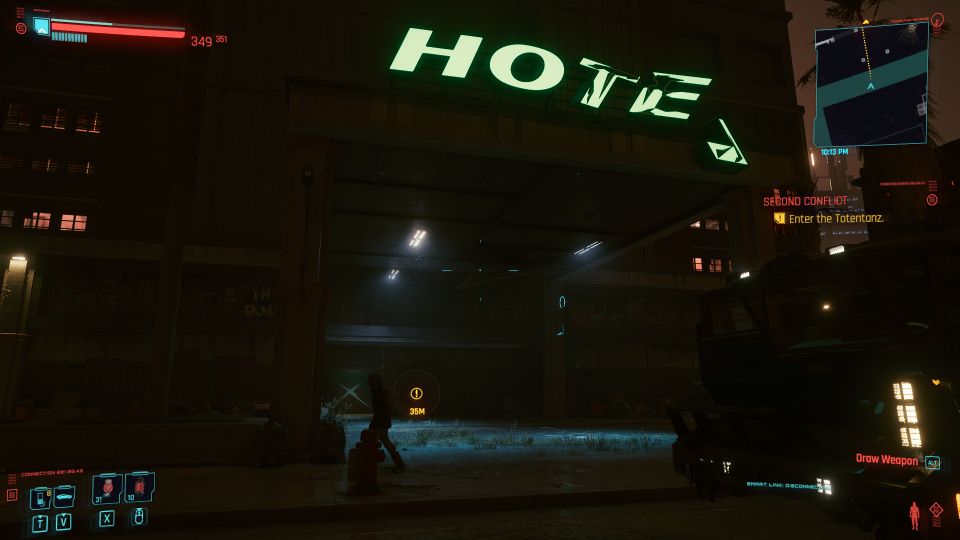 Go upstairs and use the elevator to go up. The bouncer should let you through.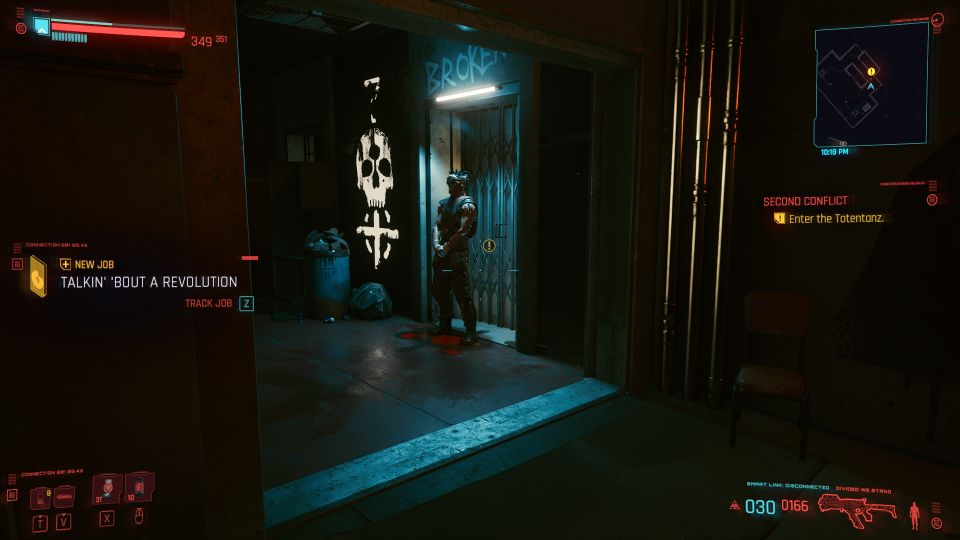 Talk to Maelstromers
The Maelstrom guys will recognize you as you attacked them at the All Foods.
Here's where it differs. If you had killed Royce earlier and freed Brick, your mission here is a breeze.
If Royce lives, then you'll meet Royce and Dum Dum later.
I saved Brick in the previous mission so it's direct for me.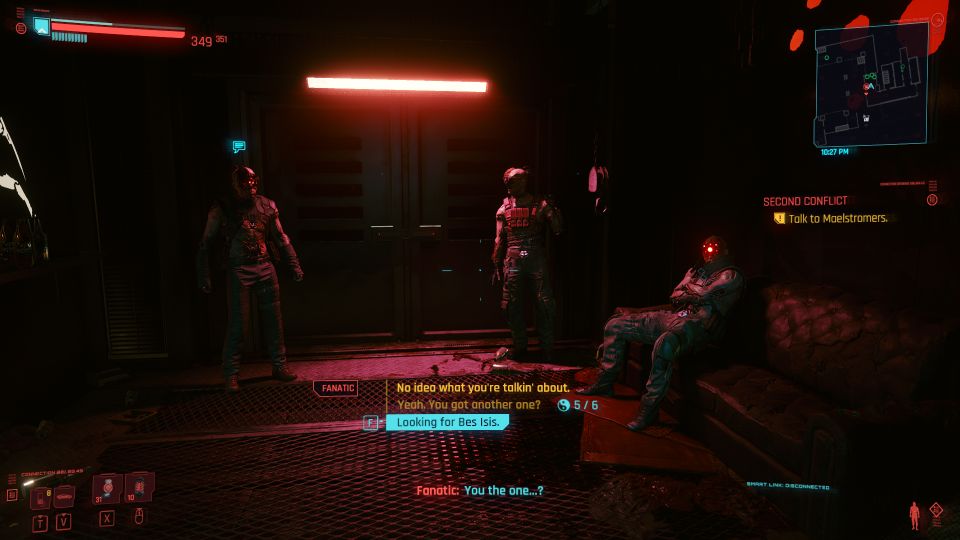 Follow Patricia
Patricia will lead you to the boss.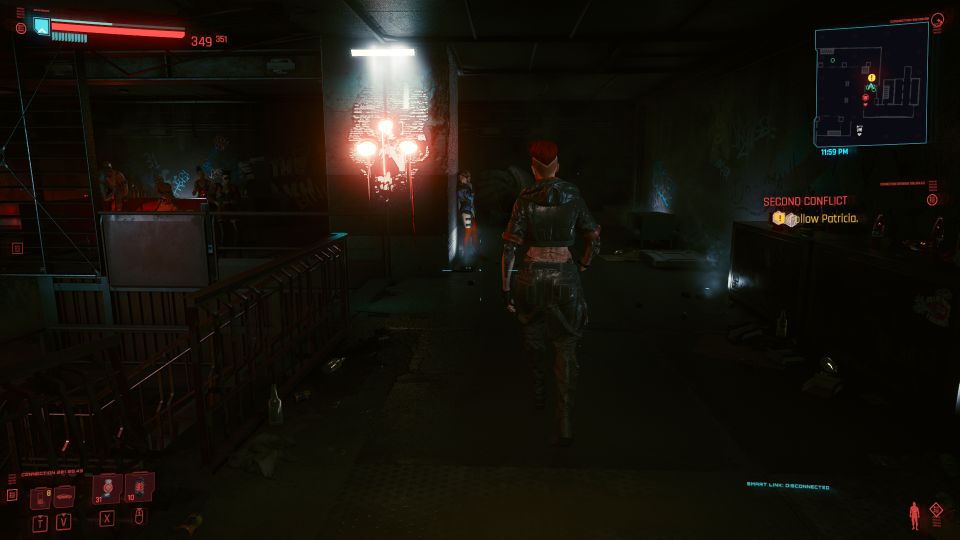 Talk to Nancy and Brick
As I saved Brick earlier, he will be nice to V. Just have a chat here and leave.
If you're dealing with Royce, there may be a bloodbath.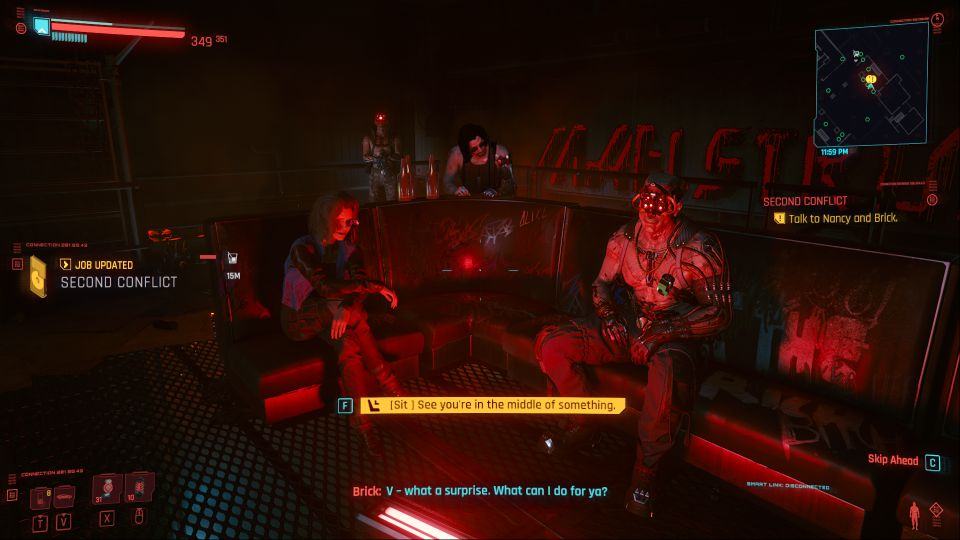 Get in the car
Enter Nancy's car and she'll drive back to her apartment.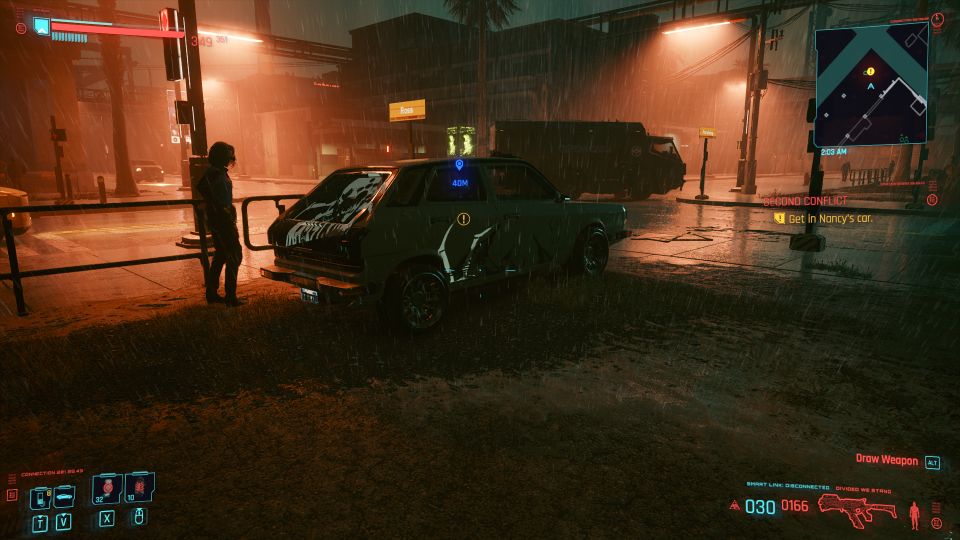 Call Kerry
Call Kerry to let him know what happened.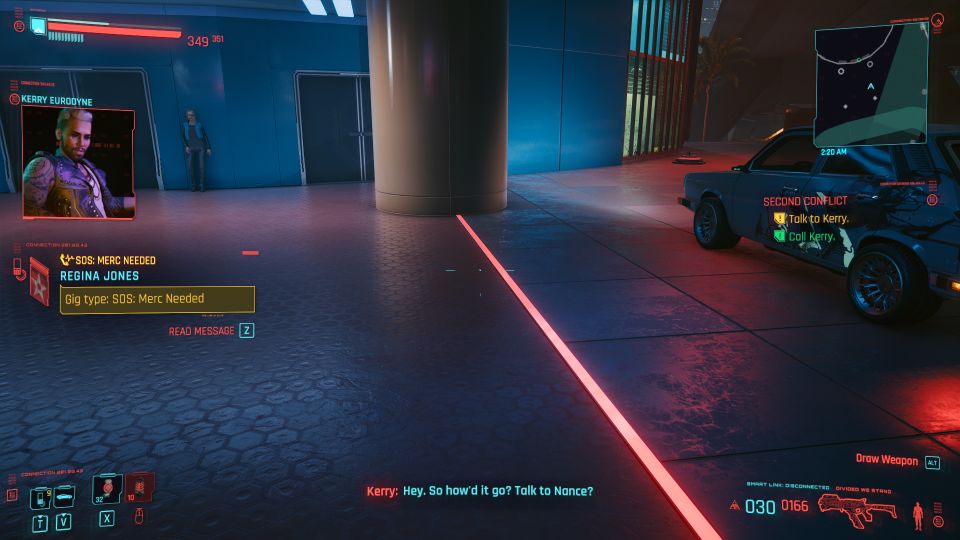 Meet Denny and Henry
Now, head to Denny's mansion as marked in the map.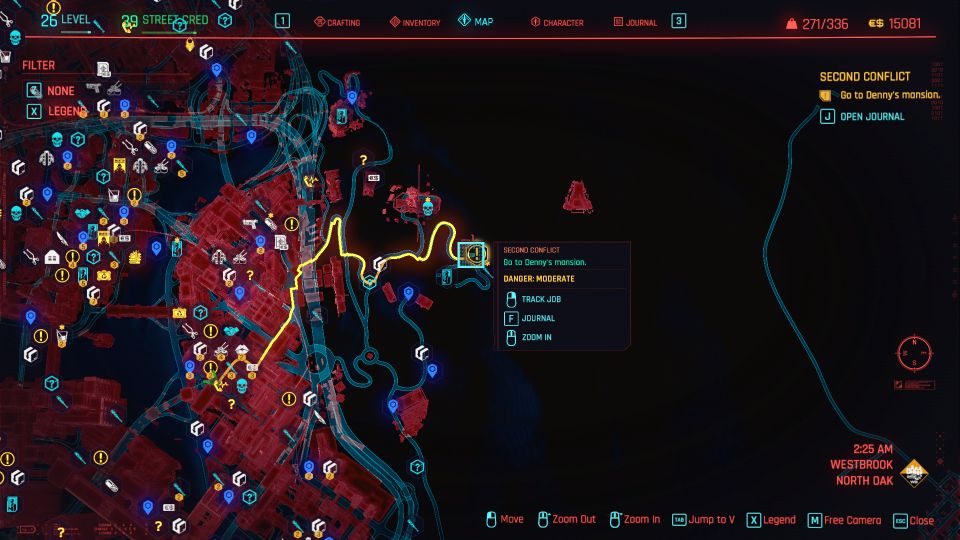 As you reach, you'll notice that the intercom isn't working.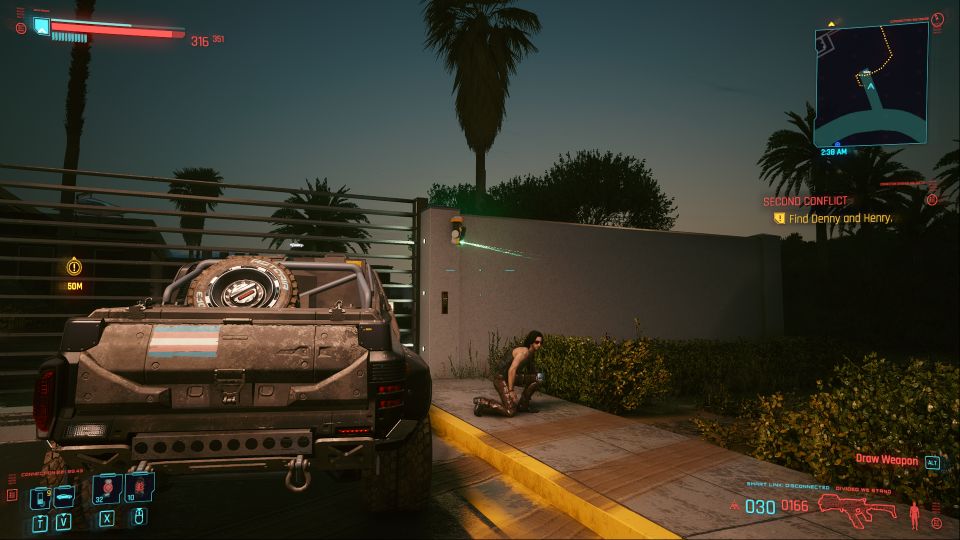 Go to the right side and scan the tire tracks.
Follow them all the way.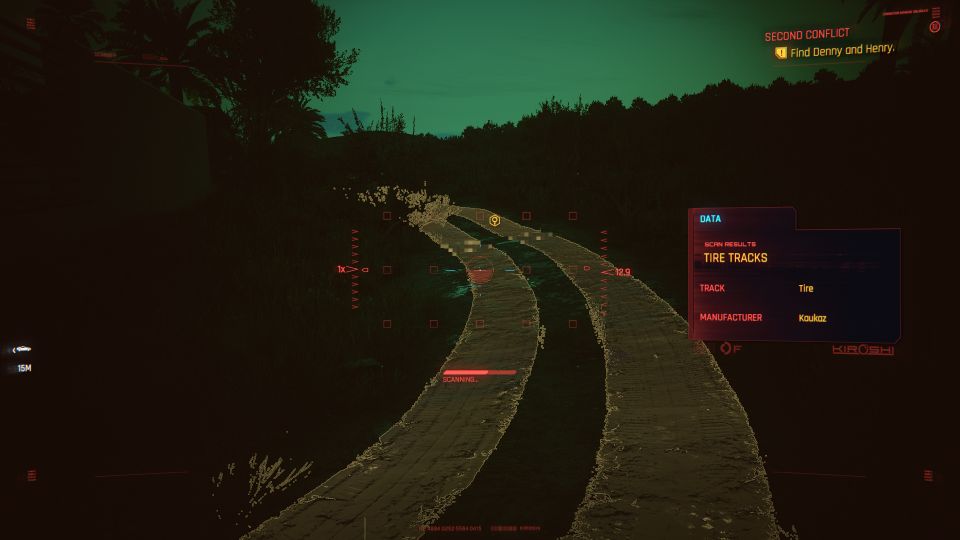 Talk to the group
You will see Henry lying down on the chair as Denny scolds him. He messed up the entire place with his truck.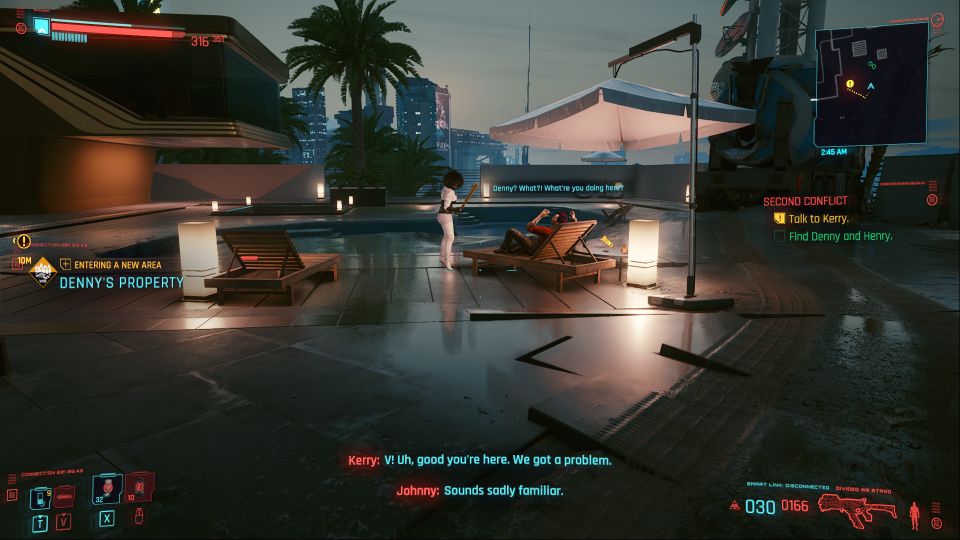 Talk to Denny to tell her the reason they're here.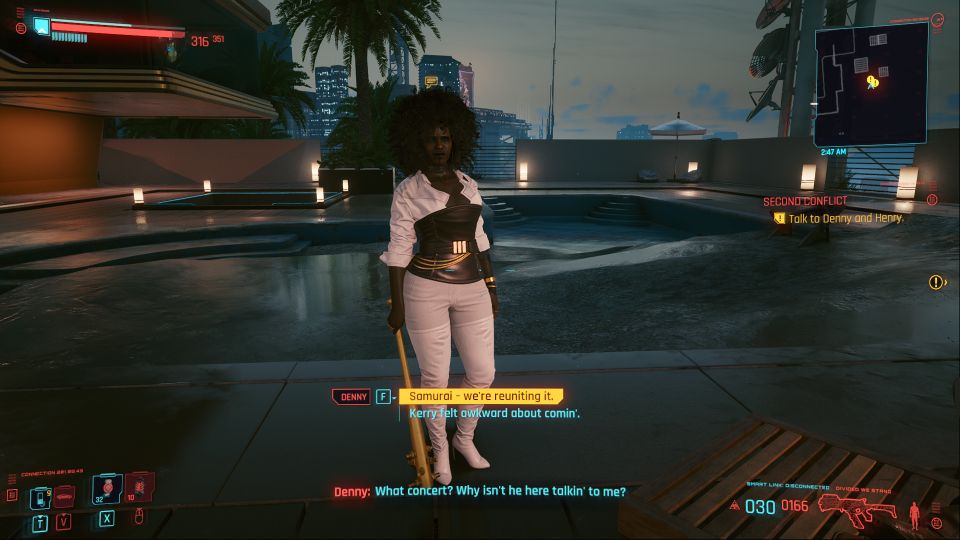 Choose Denny or Henry?
You will then be given a choice of either Denny or Henry. Johnny can't decide for you.
If you choose Henry, he'll be happy and Kerry brings him home.
If you choose Denny, Henry will be upset and storms out.
Either way, it shouldn't mess with the story. Another person will be brought in as a member.
The mission ends here.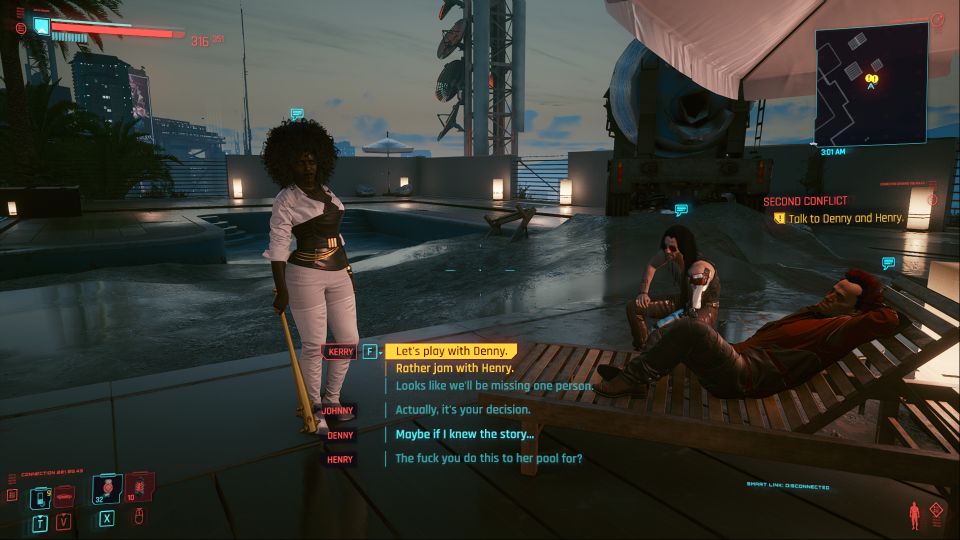 ---
Related posts:
Cyberpunk 2077: Holdin' On (Mission Walkthrough)
Cyberpunk 2077: Ex-Factor (Side Mission Walkthrough)
Cyberpunk 2077: Blistering Love (Mission Walkthrough)