Ex-Factor is a side job / mission involving Judy in Cyberpunk 2077.
Your objective is to meet Judy at Clouds' terrace to see Maiko.
Here's a walkthrough of Ex-Factor in Cyberpunk 2077.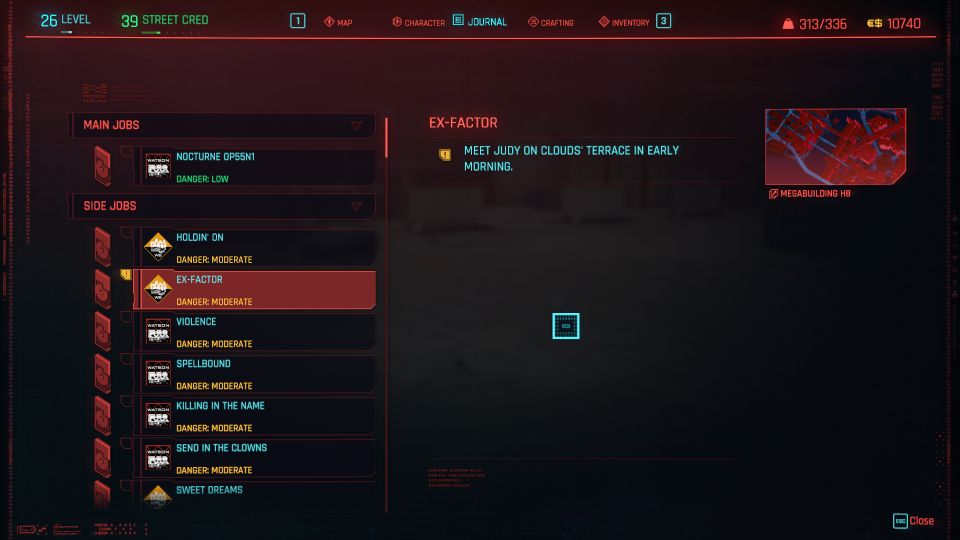 Meet Judy
Head to Clouds' terrace which is shown in the map.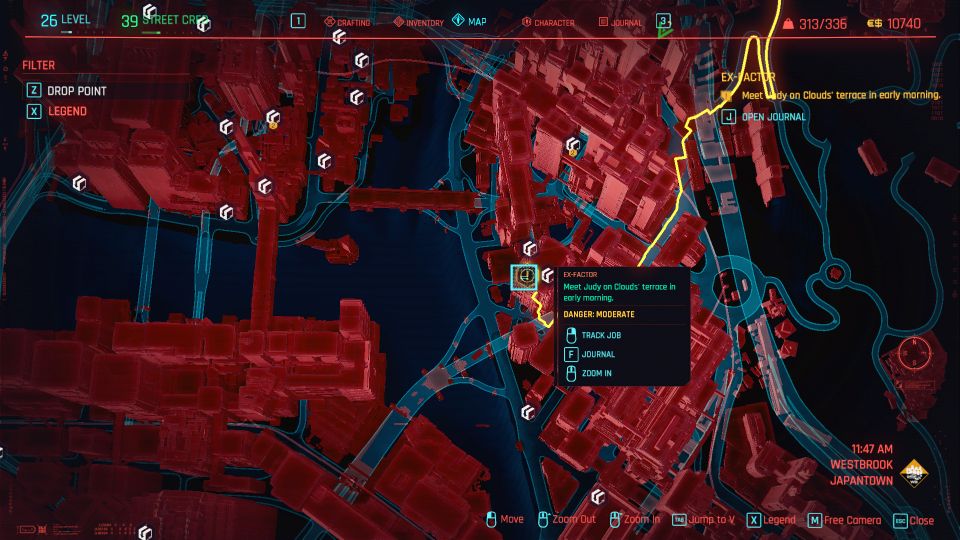 Once you reach, use the elevator to go to Clouds.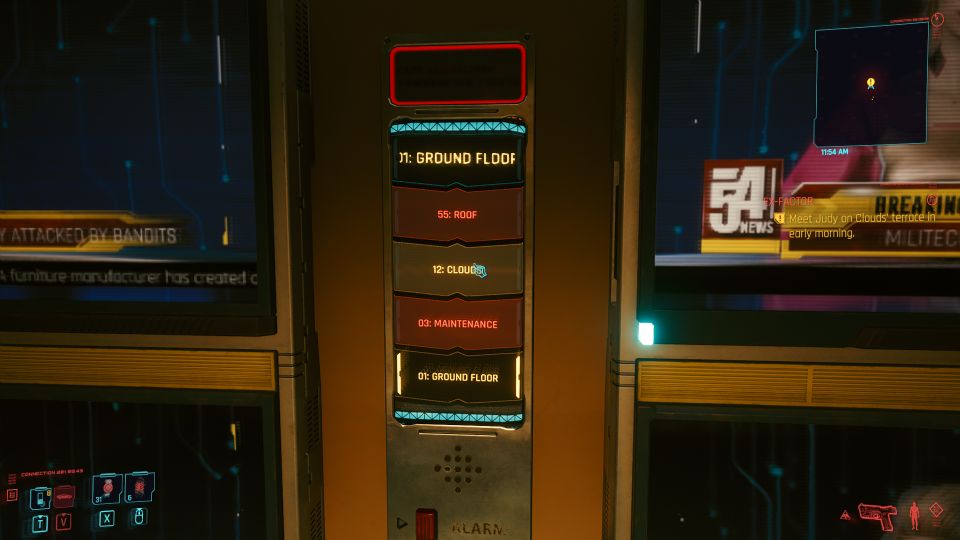 Talk to Judy
You'll have to be here in early morning. 6 am should be fine.
Talk to Judy.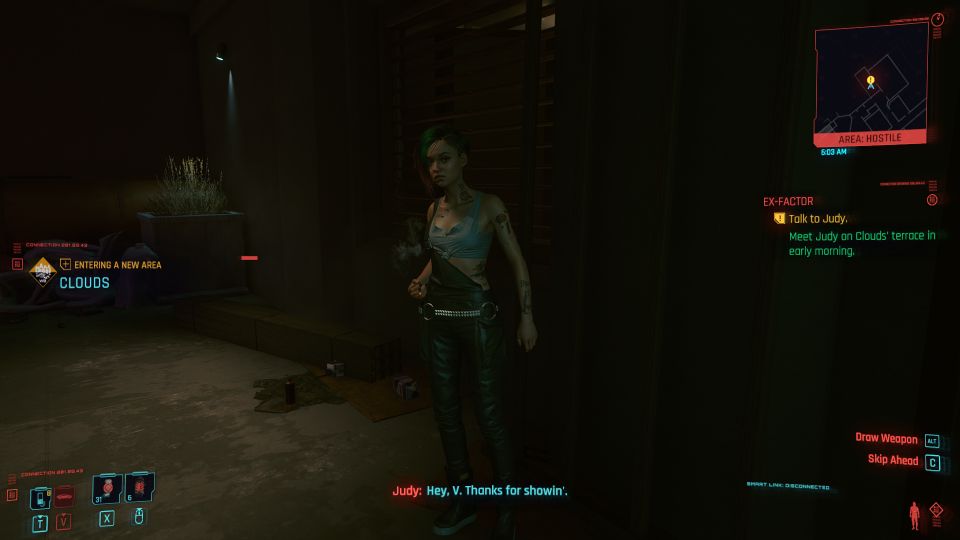 Follow her as she unlocks the office door.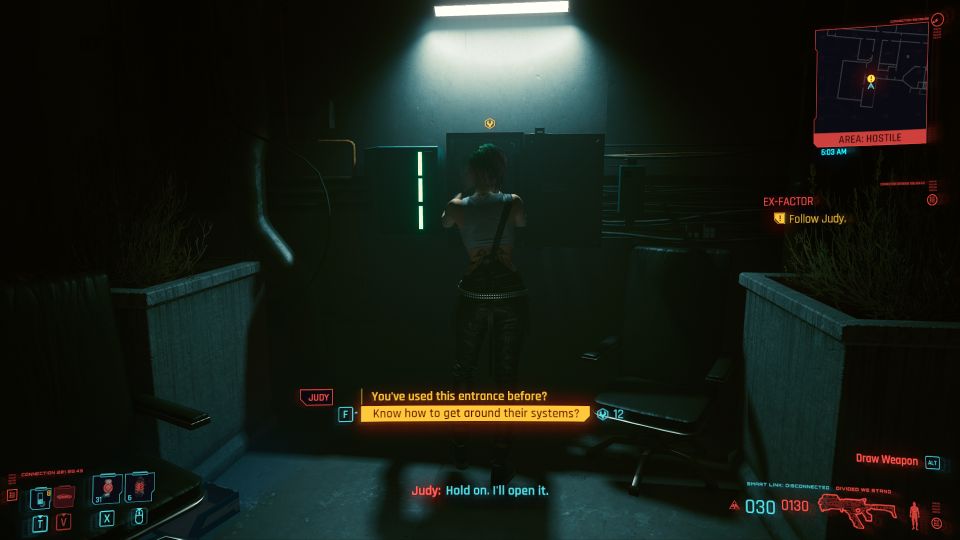 Talk to Judy and Maiko
Speak to Judy and Maiko inside. Your conversation choices probably don't matter.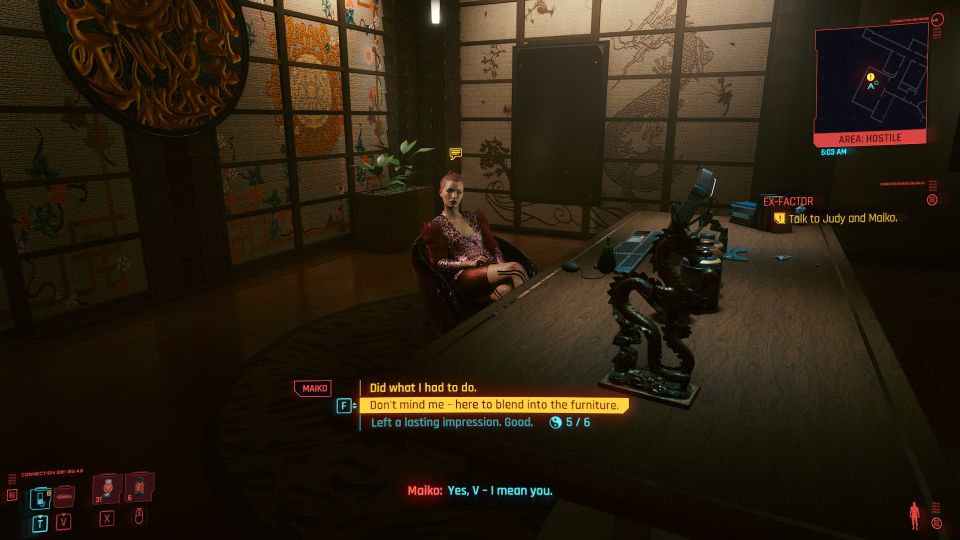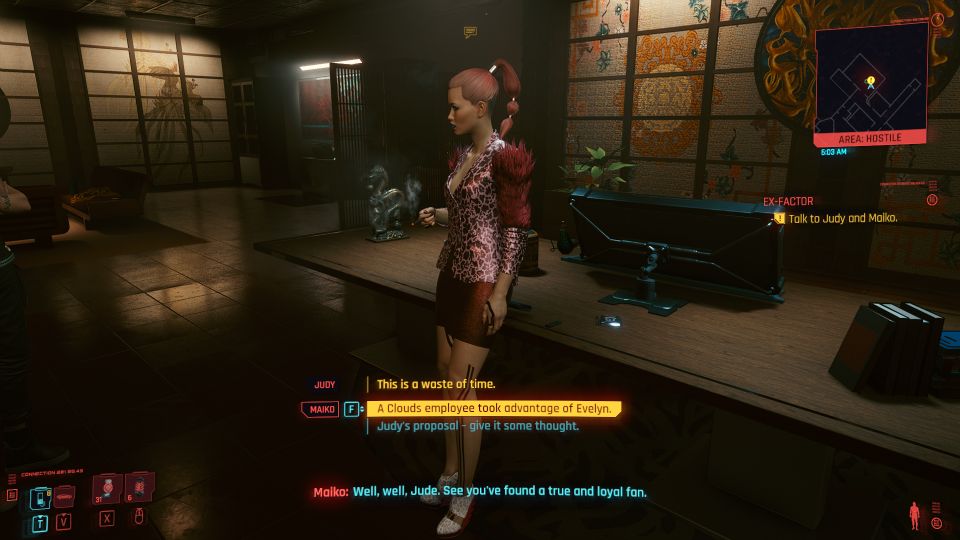 Follow Judy
Next, follow Judy as she leads you to the elevator.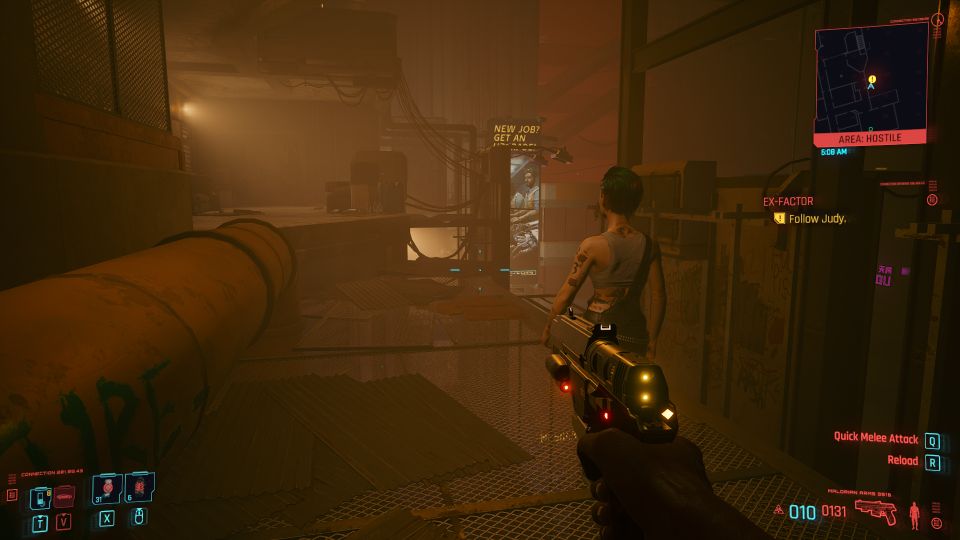 Talk to Judy
She will then ask you whether you can help to kill Woodman.
I chose the first option, i.e. to kill him.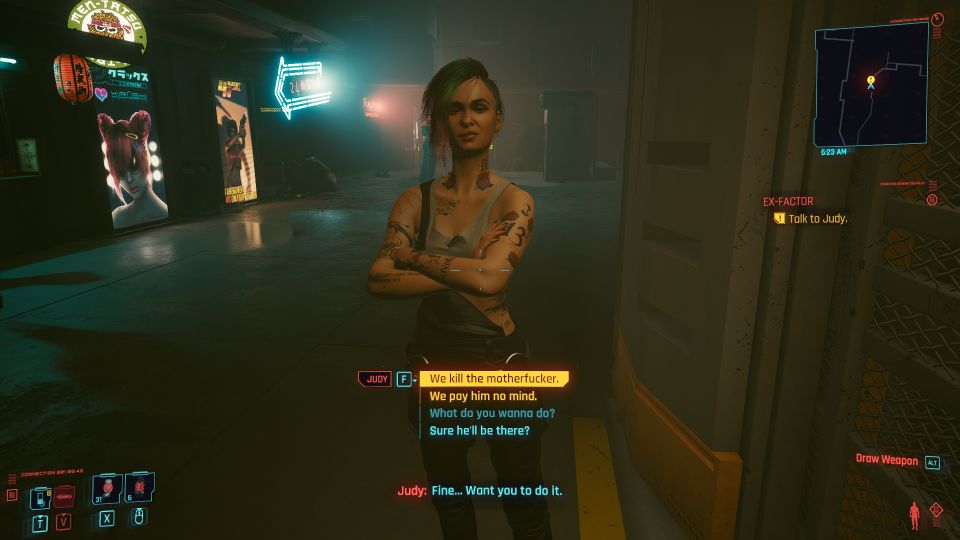 Ride the elevator to maintenance (optional)
If you choose to zero Woodman, go to the maintenance floor first.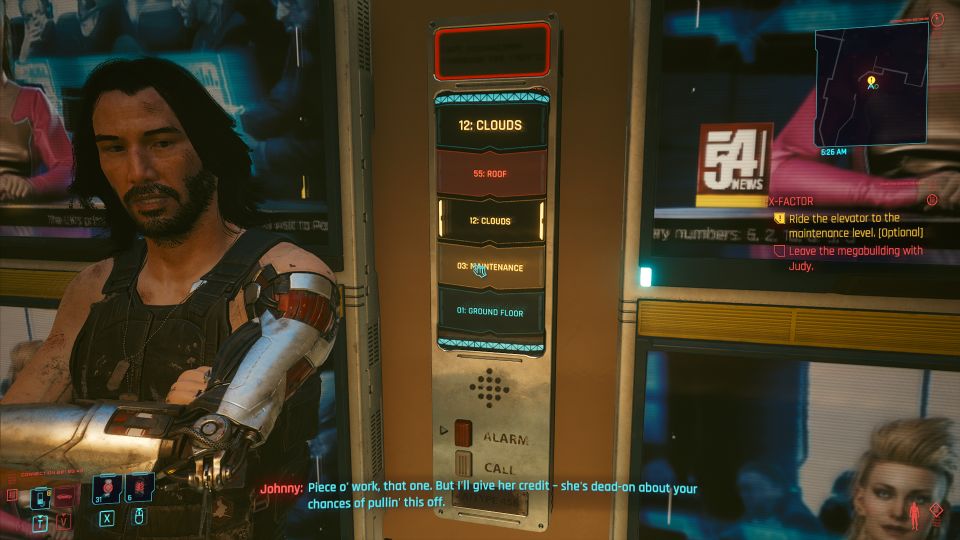 You can supposedly confront Woodman. As I was holding a gun, he immediately started attacking me.
It's optional but you can defeat Woodman here.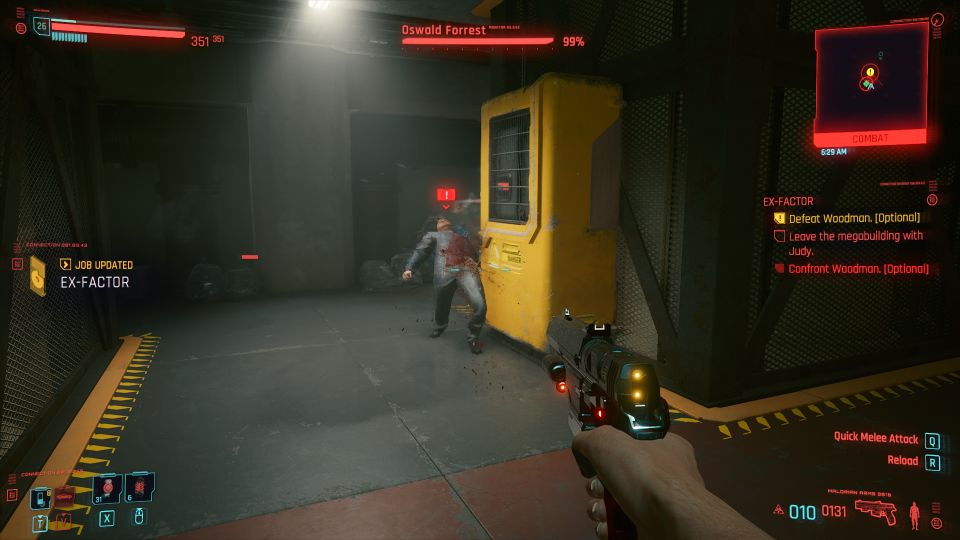 If you do take him down, loot his body and you'll get some items.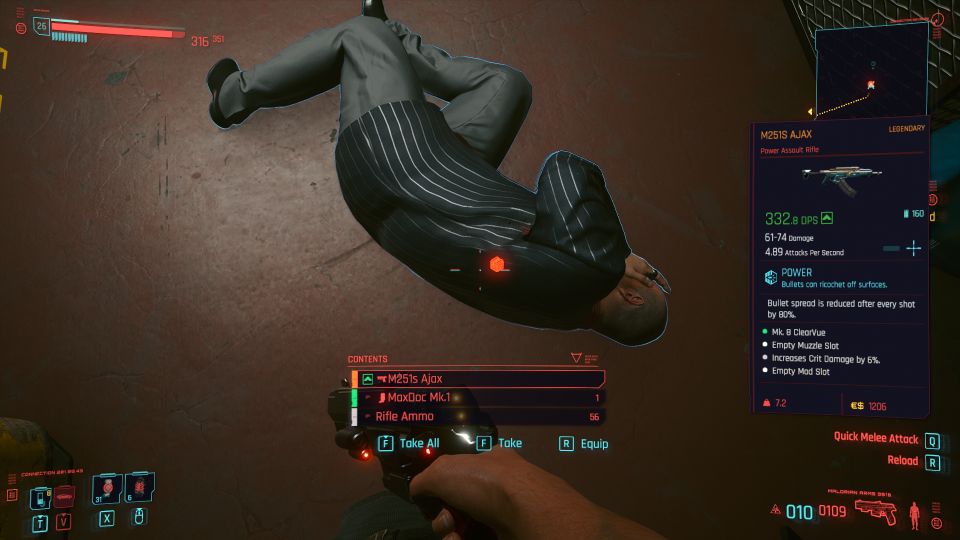 Leave the megabuilding
Get out of the megabuilding using the elevator.
The mission ends here.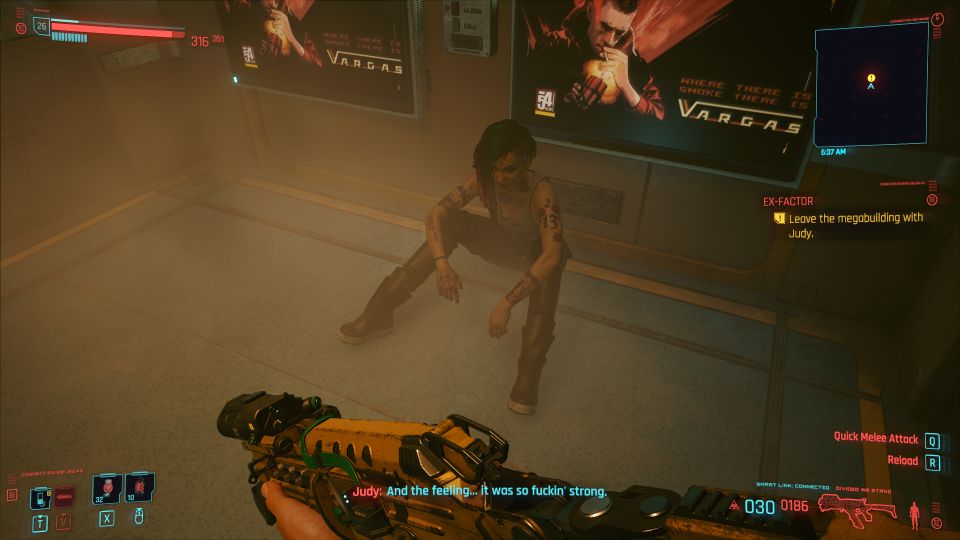 ---
Related posts:
Cyberpunk 2077: Blistering Love (Mission Walkthrough)
Cyberpunk 2077: Rite Of Passage Gig Walkthrough