Rite of Passage is a gig by Regina in Cyberpunk 2077.
Your objective is to steal a recording from Maelstrom's ripperdoc clinic.
Here's a walkthrough of Rite of Passage in Cyberpunk 2077.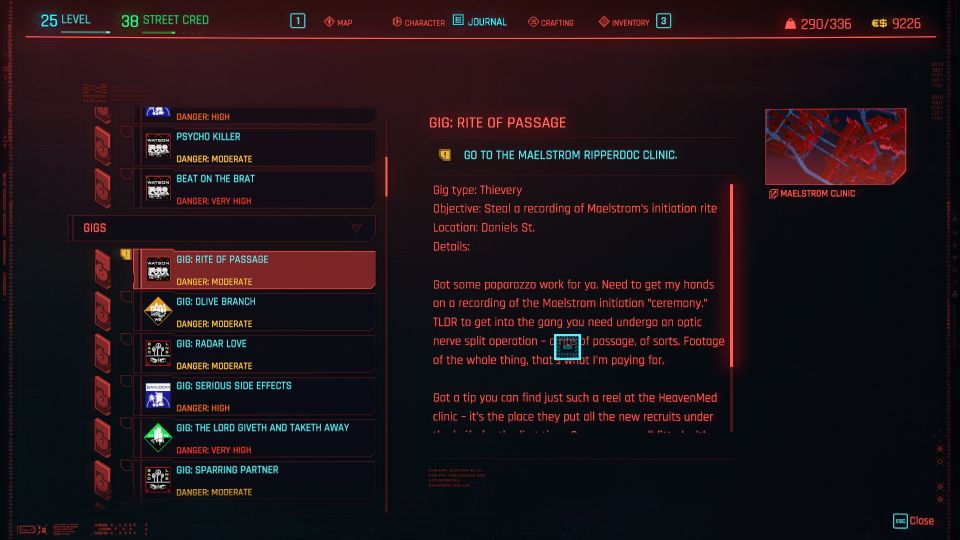 Go to the ripperdoc clinic
The ripperdoc clinic is located in Watson, Northside. Head to the location marked on the map.
You should then see a camera and a Maelstrom guard in front of the door.
You can enter either from the front door or from the side. If you go towards the right side, you can enter through the garage.
Either way, there will be guards.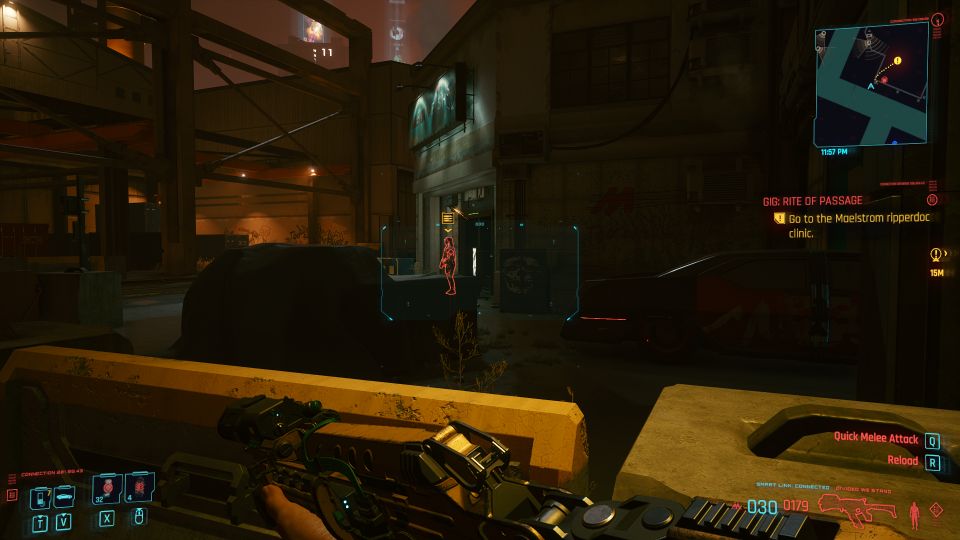 Steal the surgery recording
To get to the computer, you need to head upstairs. There will be guards all over the building, and cameras in most areas.
You can deactivate the cameras or use a gun with a silencer to destroy them.
Get to the computer and steal the recording.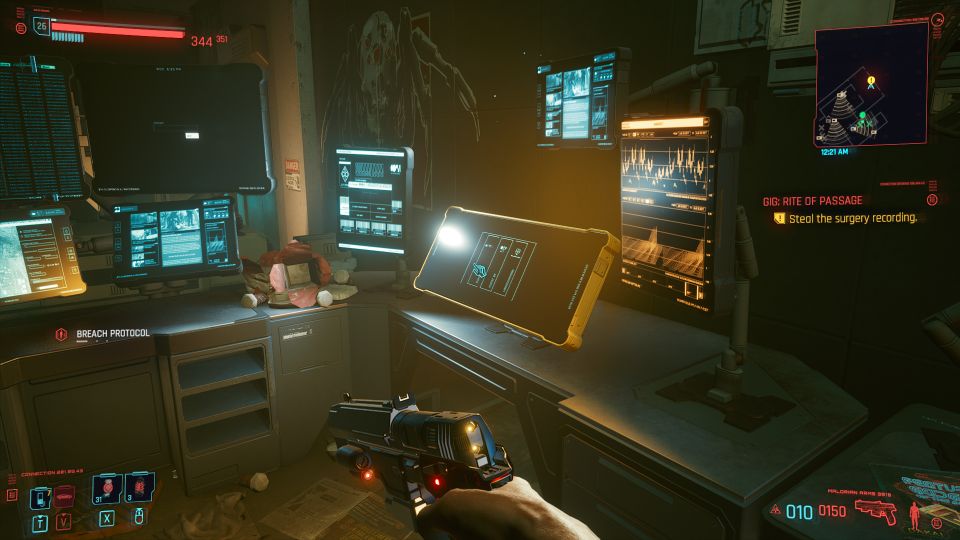 Escape from the clinic
To complete the gig, you just need to escape from the clinic.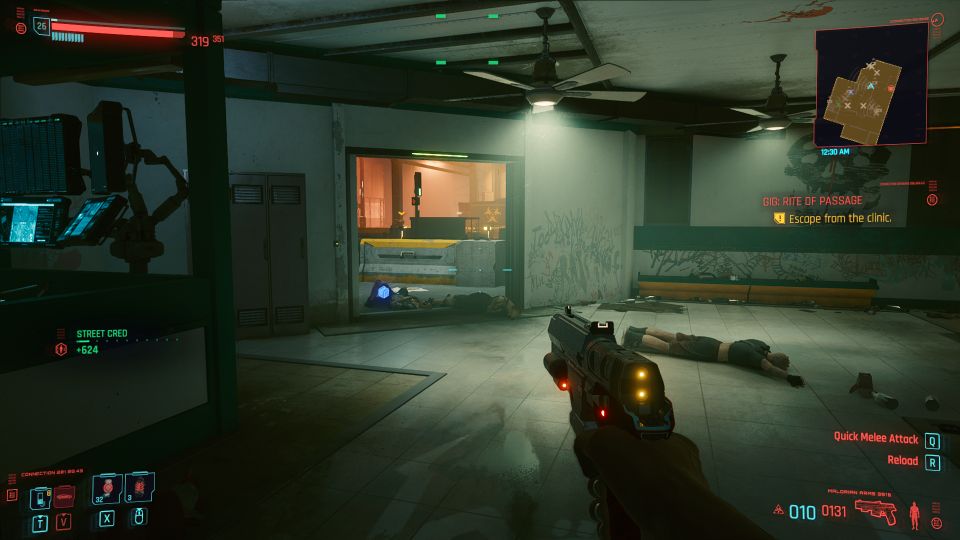 ---
Related posts:
Cyberpunk 2077: Until Death Do Us Part Walkthrough
Cyberpunk 2077: Many Ways To Skin A Cat Walkthrough
Cyberpunk 2077: How To Unlock Johnny Silverhand's Porsche