Holdin' On is a side job / mission involving Johnny in Cyberpunk 2077.
Your objective is to meet Johnny first as he plans to get to Kerry.
Here's a walkthrough of Holdin' On in Cyberpunk 2077.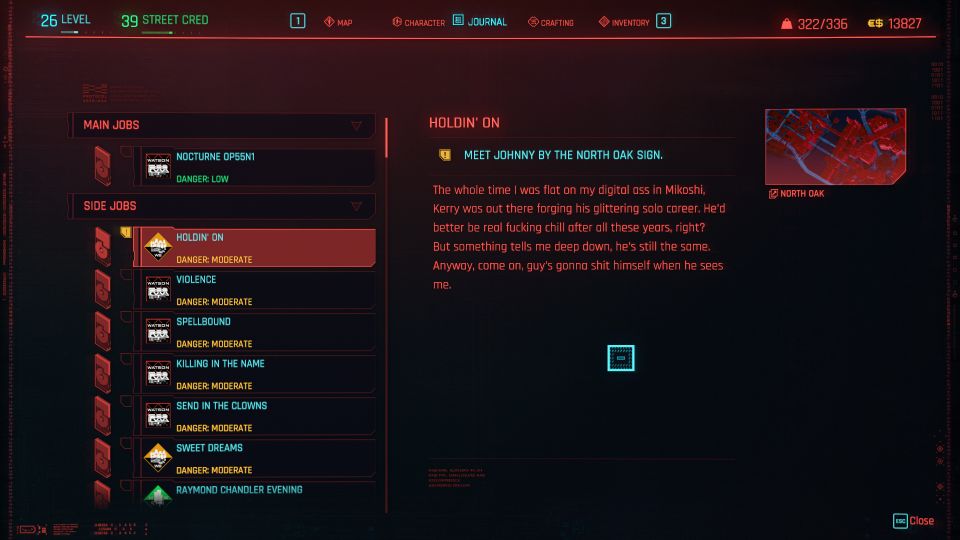 Meet Johnny by the North Oak sign
Meet Johnny at the location marked on the map.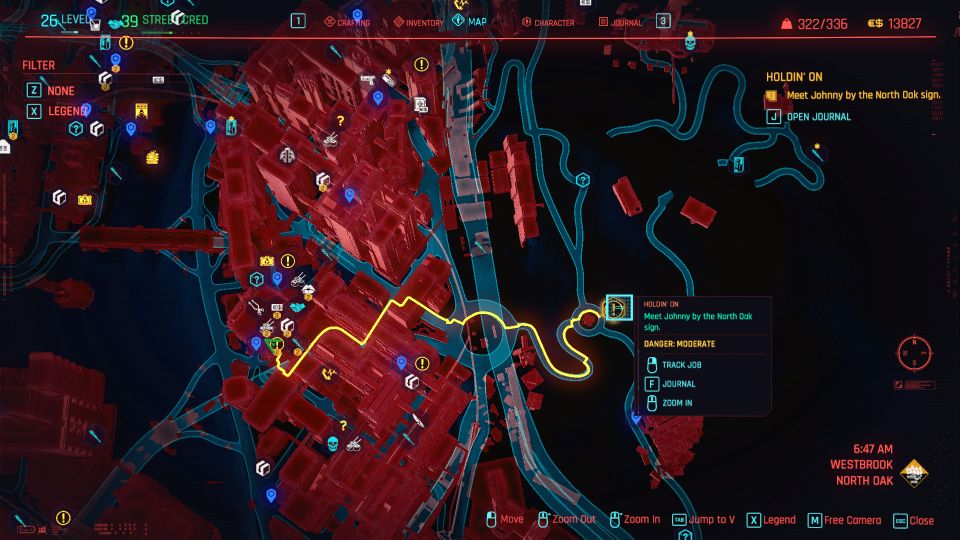 You will then see him standing in the middle of nowhere. Talk to him.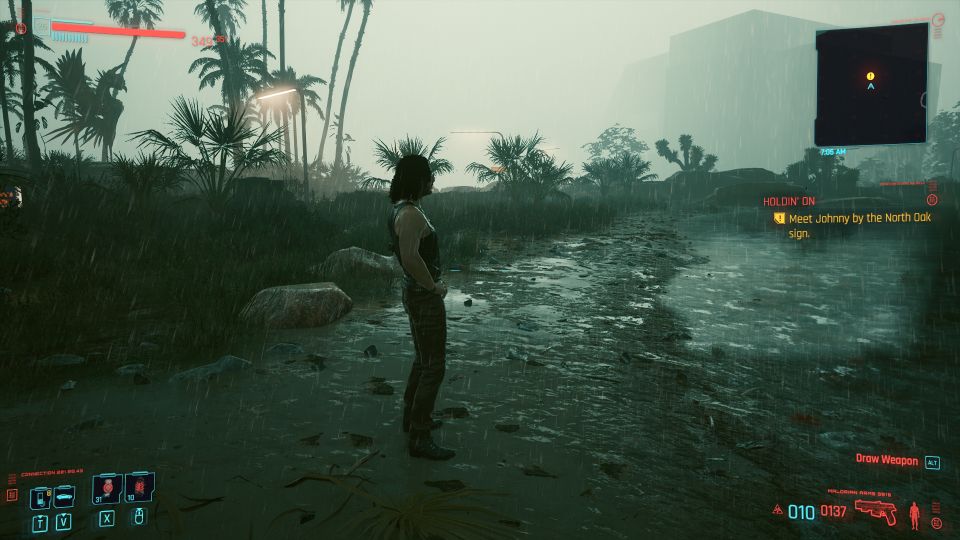 I chose to let him take over later (first option).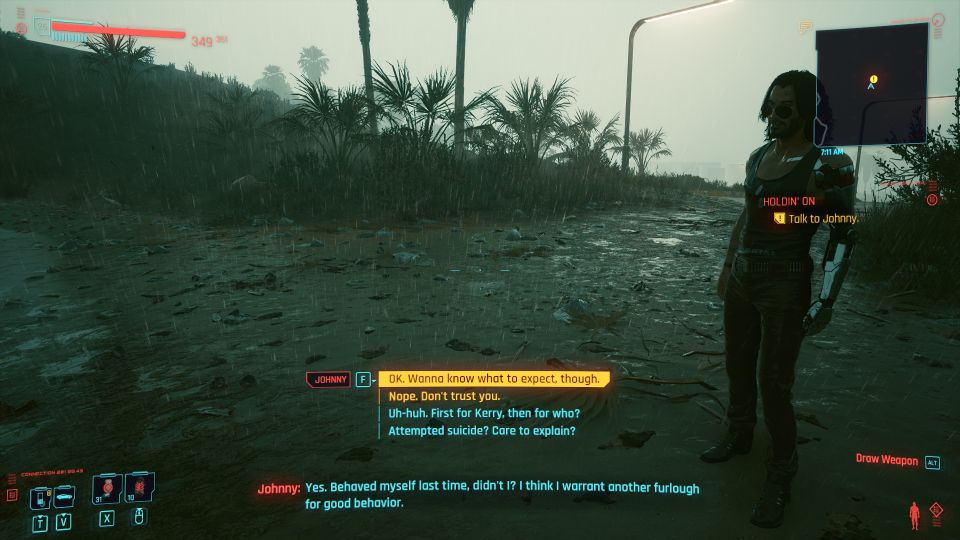 Enter Kerry's property
To enter Kerry's property, just follow the path laid out in the mini map. You can enter from the side of the property.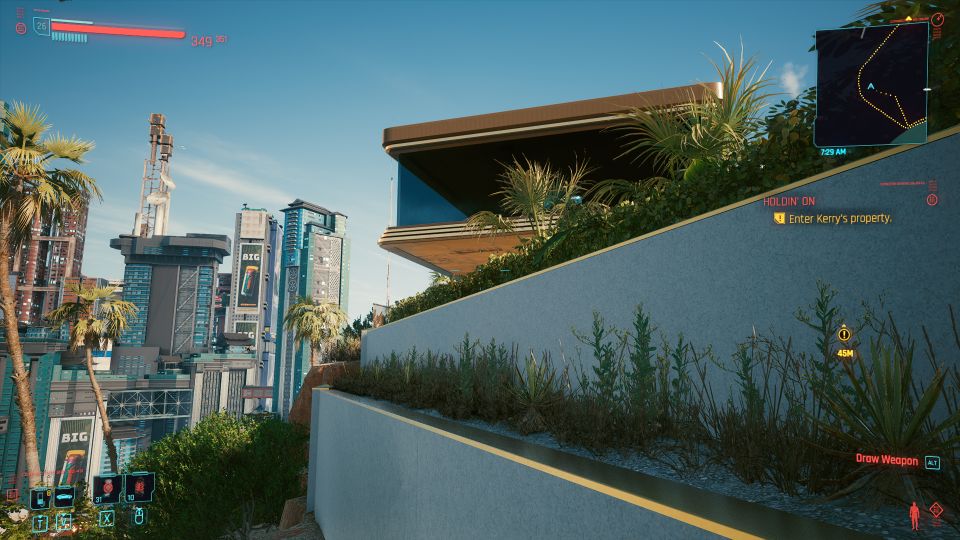 You will then come across his security bot. You can just shoot it down.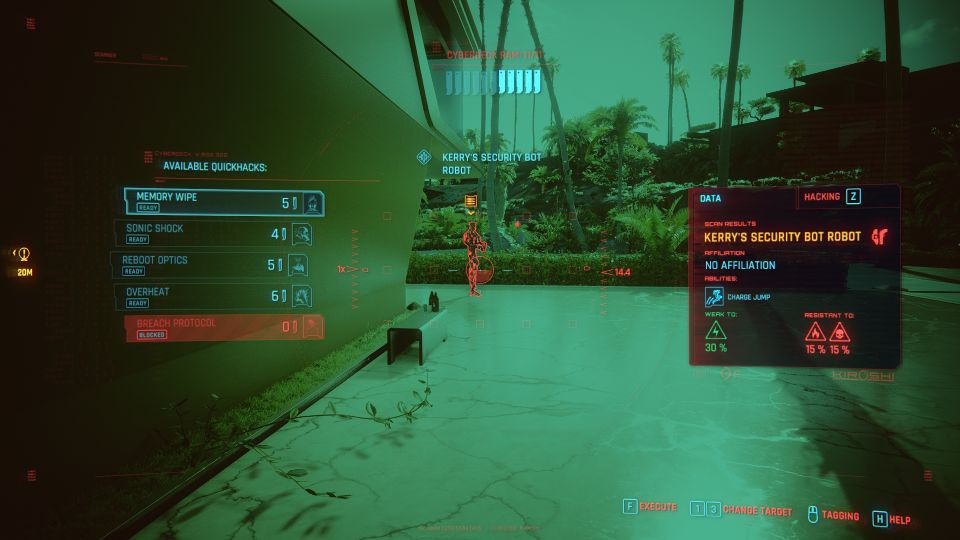 Enter the mansion.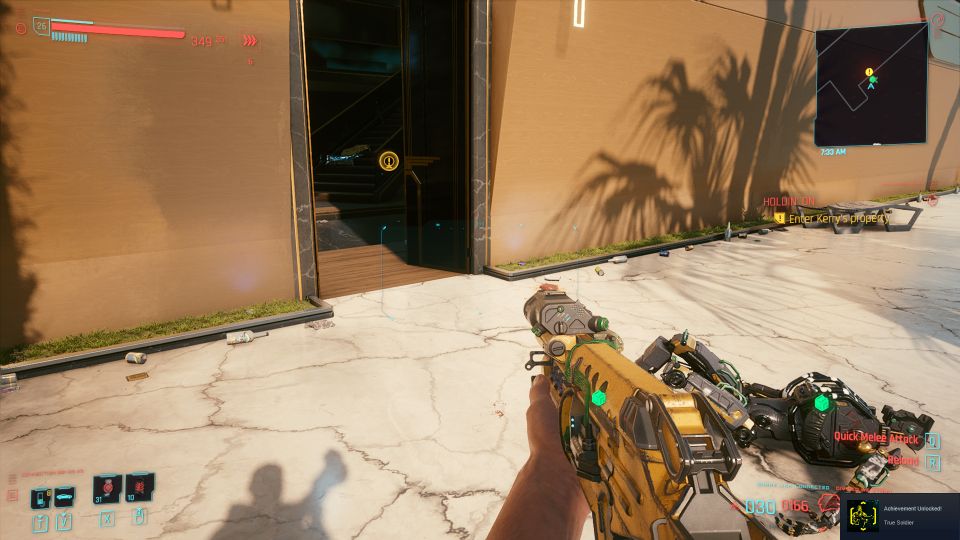 Find Kerry
Kerry is showering, beside the display of guitars.
Go to the door and tell Johnny he's showering.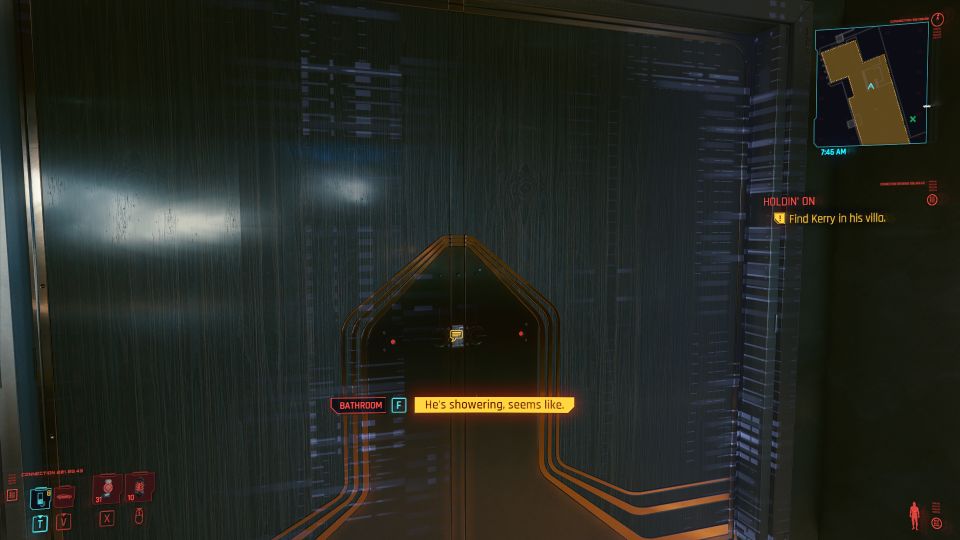 Talk to Johnny
Johnny will then wait for you to take the pills.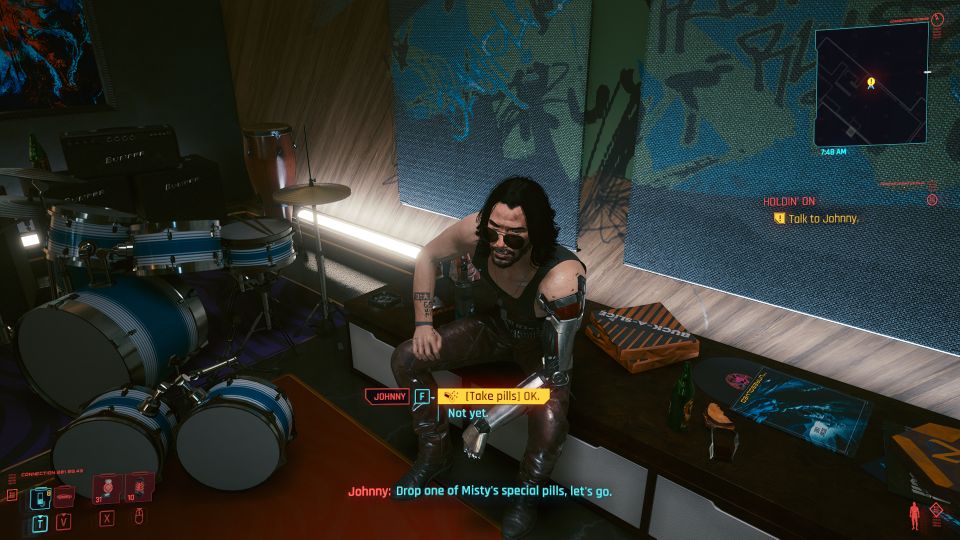 Play a song
After Johnny takes over, choose any song. I chose the first option.
Kerry will then show up.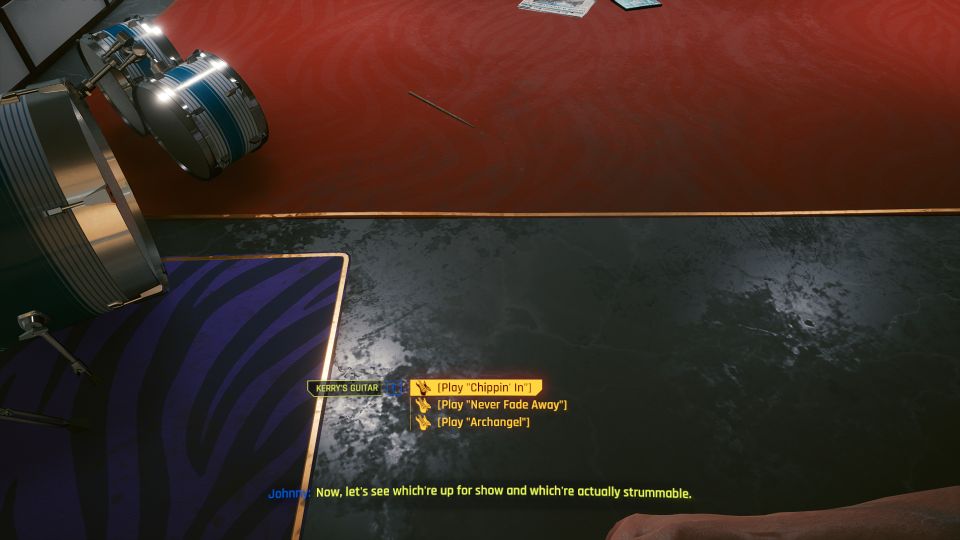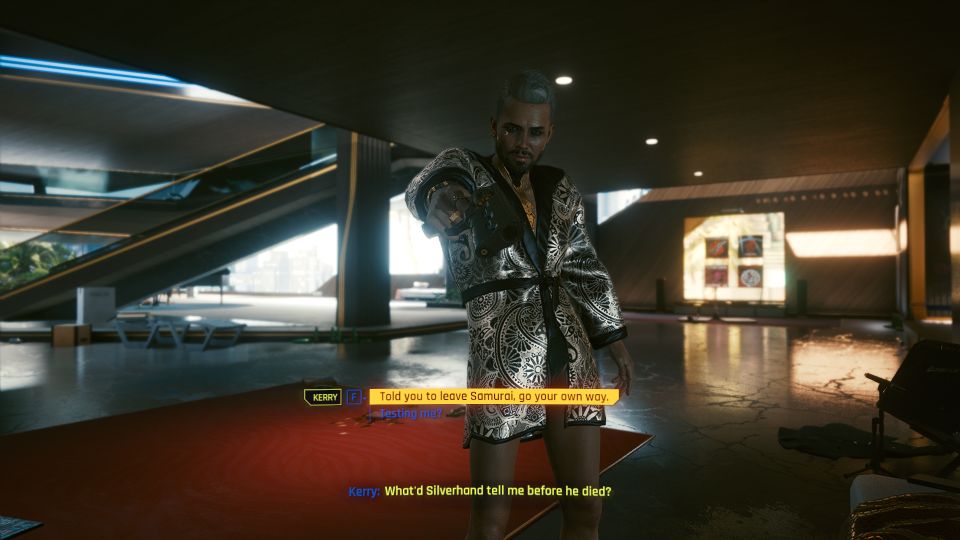 Follow Kerry
Next, follow Kerry upstairs to continue the conversation.
Kerry will then plan to start Samurai again for one night. Johnny will agree to it.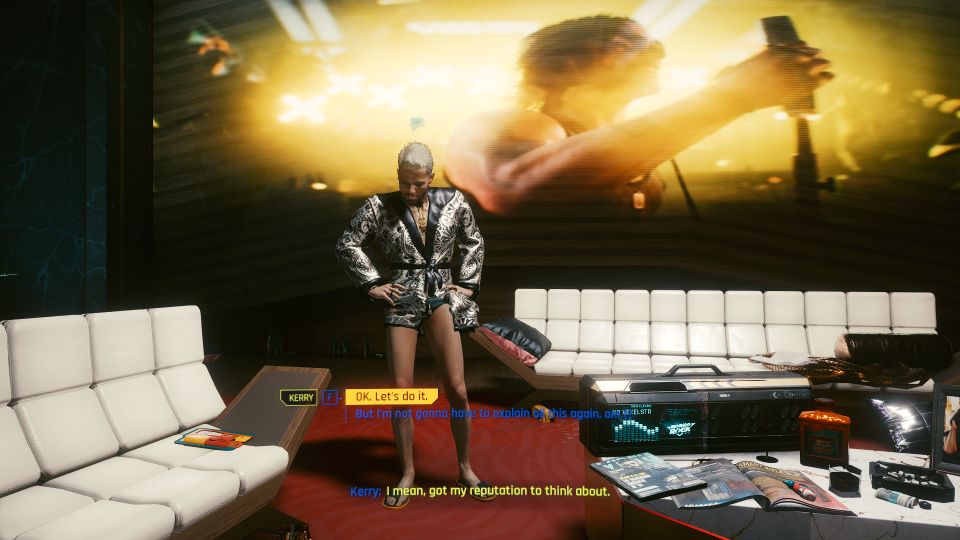 Talk to Nancy
Finally, call Nancy on the phone. Her assistant will pick up as Nancy hasn't appeared for awhile.
The mission ends here.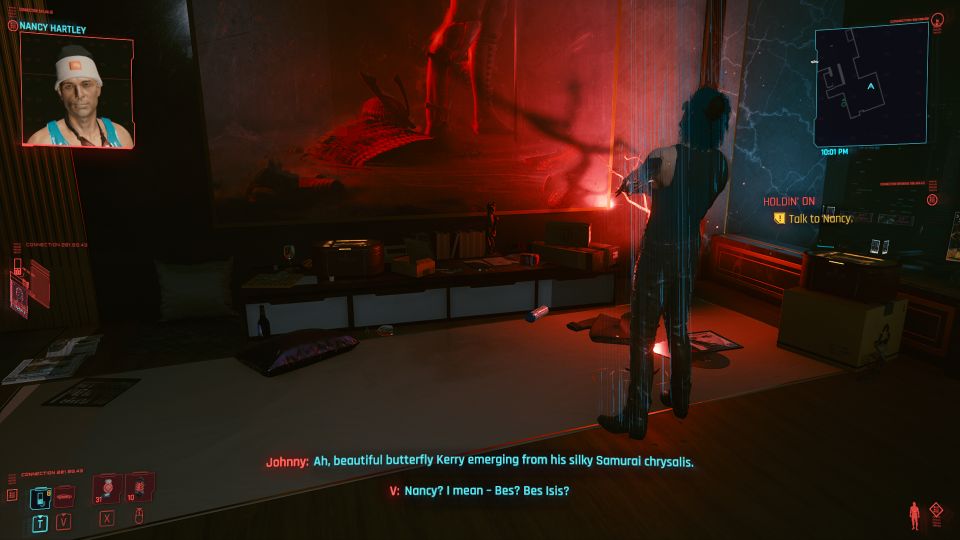 ---
Related posts:
Cyberpunk 2077: Ex-Factor (Side Mission Walkthrough)
Cyberpunk 2077: Blistering Love (Mission Walkthrough)