Skippy is a talking gun / smart gun in Cyberpunk 2077.
It has a decent DPS and you can configure it to either be deadly or pacifist.
Here's how you can find Skippy the talking gun in Cyberpunk 2077.
Skippy's location
The exact location of the gun is shown in the map below, marked by the cursor. It's in Vista Del Rey, Heywood.
It should be marked as a side biz on your map.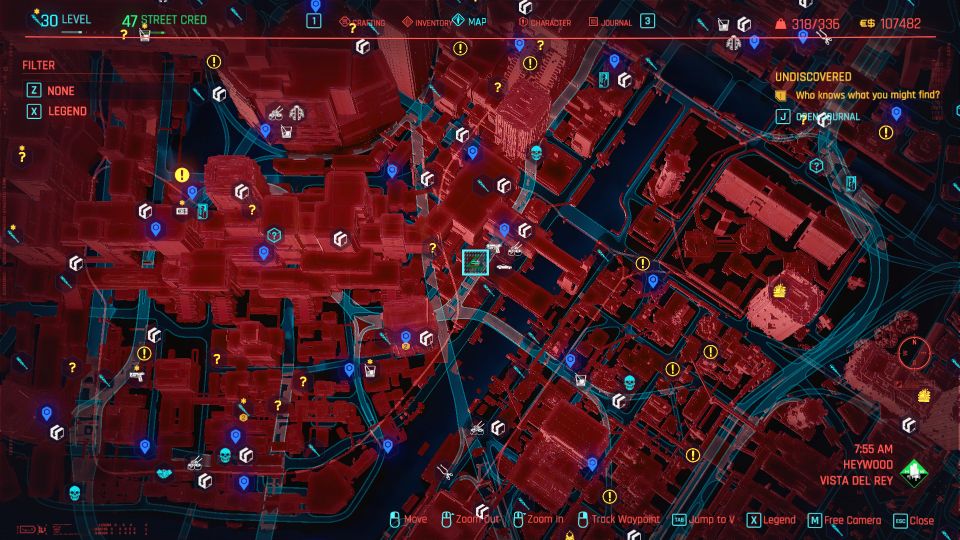 You should see a dead guy here and the gun is with him.
Take the gun and you'll be introduced to Skippy.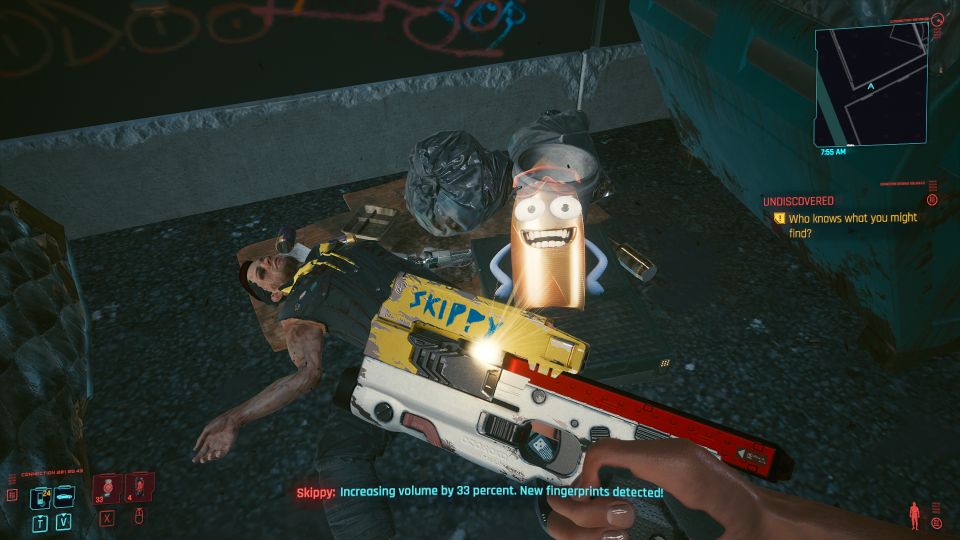 You will then have to choose between Stone Cold Killer and Puppy-Loving Pacifist.
Stone Cold Killer is for targeting enemies' heads and the latter is for targeting their non-lethal parts.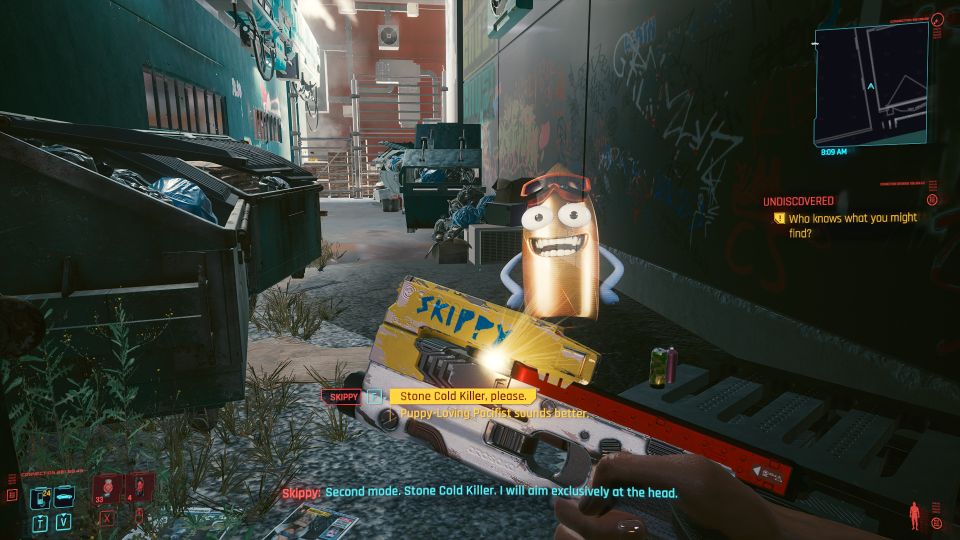 ---
Related posts:
Cyberpunk 2077: Raymond Chandler Evening Walkthrough
Cyberpunk 2077: Sweet Dreams Mission Walkthrough
Cyberpunk 2077: Space Oddity Mission Walkthrough