Raymond Chandler Evening is a side job / mission in Cyberpunk 2077.
Your objective is to choose whether to interfere in the bar fight, and whether to help Pepe investigate his wife.
Here's a walkthrough of Raymond Chandler Evening in Cyberpunk 2077.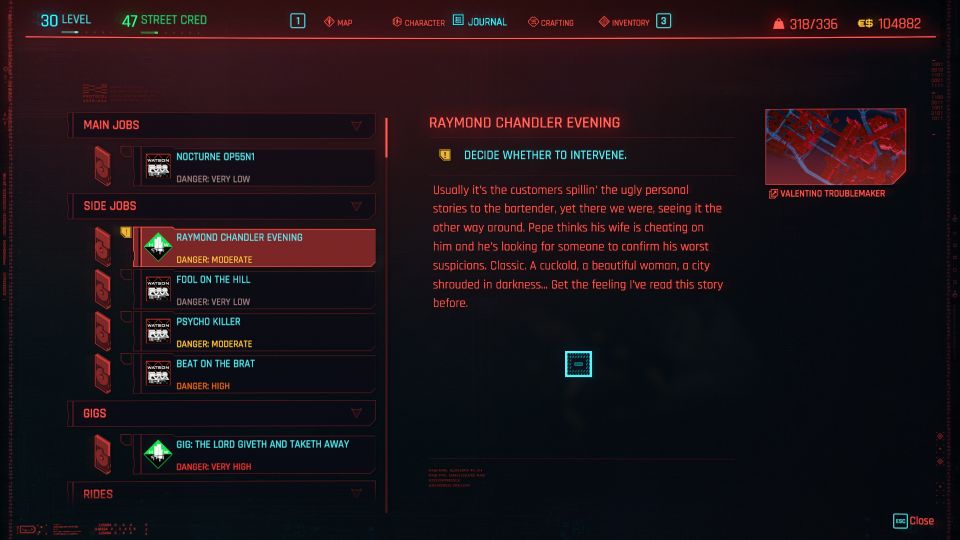 Decide whether to intervene
To begin the job, get to the location marked on the map in The Glen.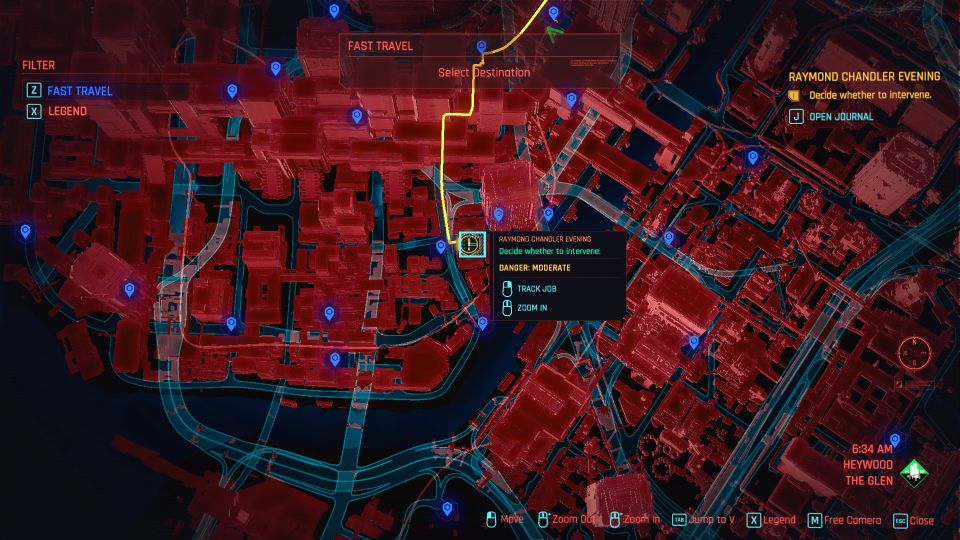 I chose to intervene and ask Pedro to lay off the man.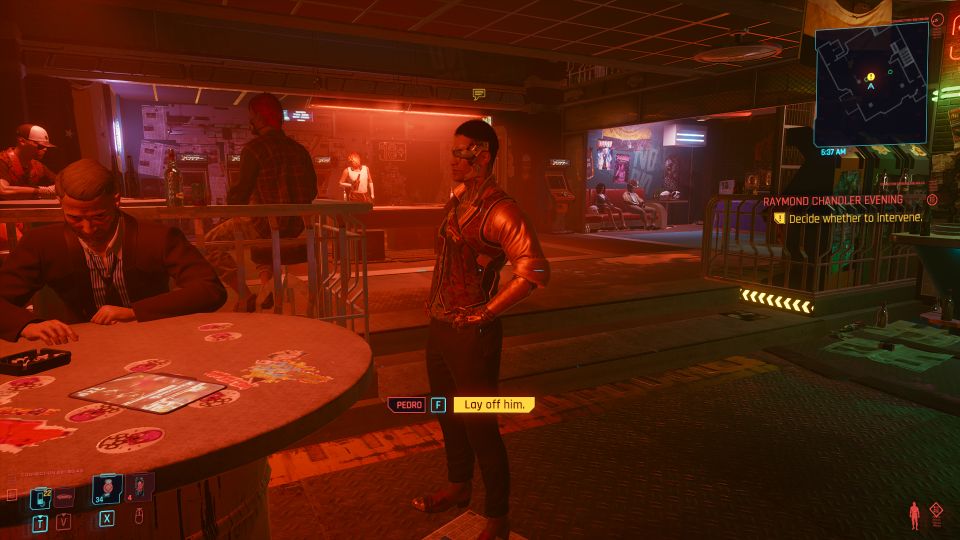 Then, you have to choose the first option, i.e. to see him try. If you choose the second, you'll fail the mission.
Defeat the gangoons
Next, defeat the gangoons with your fists. There are only two of them.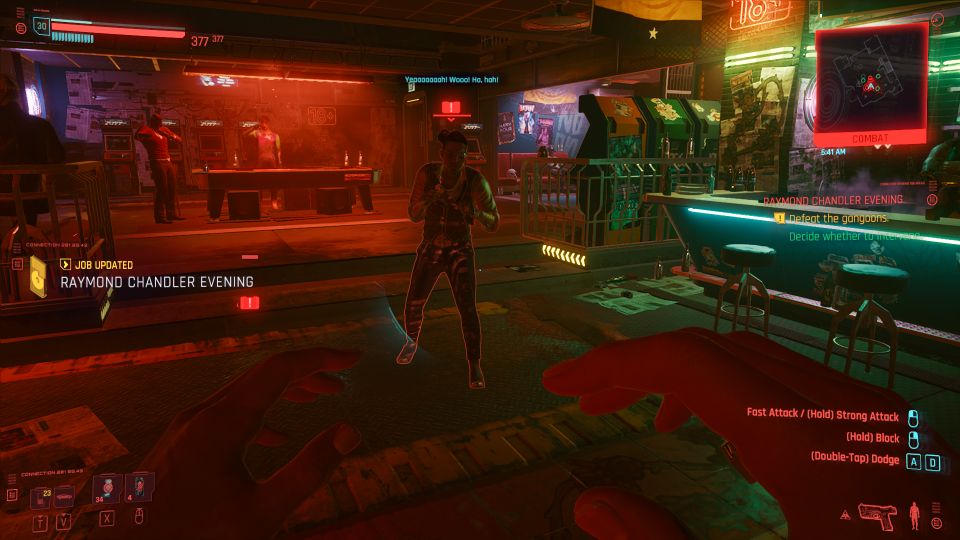 Talk to the corpo (optional)
You can talk to the corpo first to get additional money.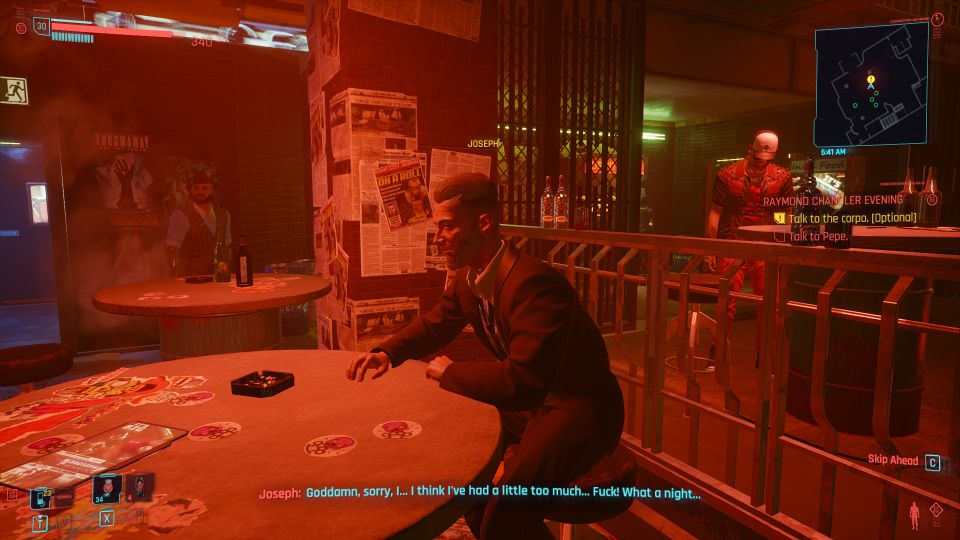 Talk to Pepe
Next, talk to Pepe.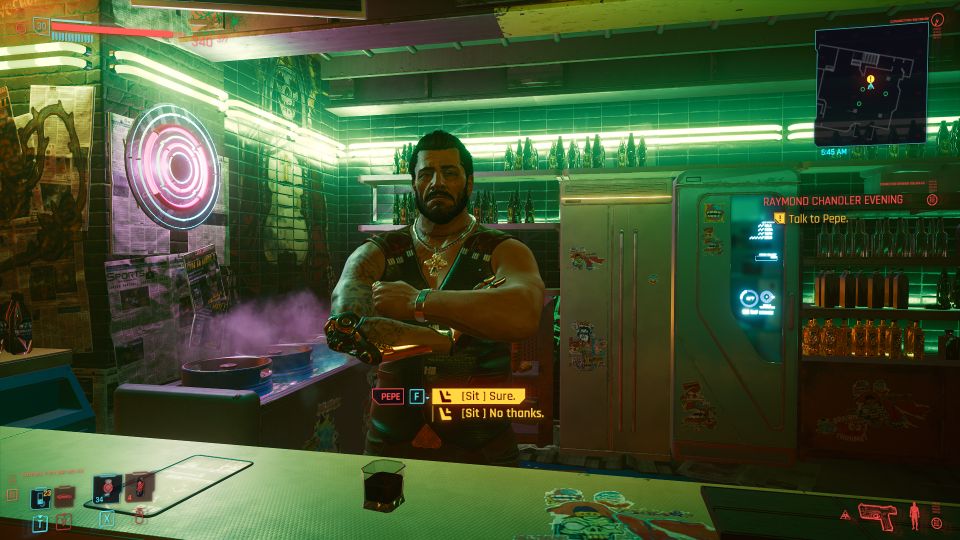 You will then be given an option to accept a job from Pepe.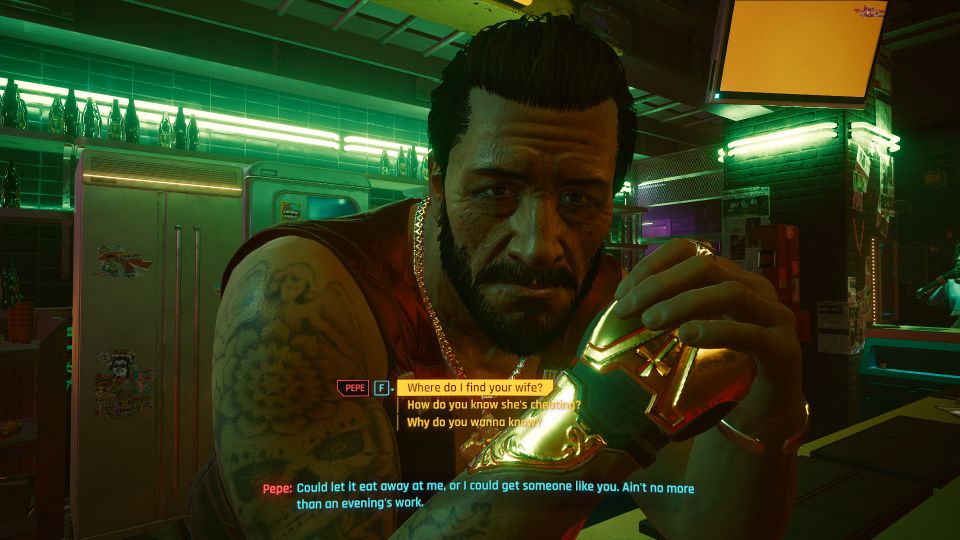 Scan and identify his wife
Head to the location marked on the map to find Pepe's wife.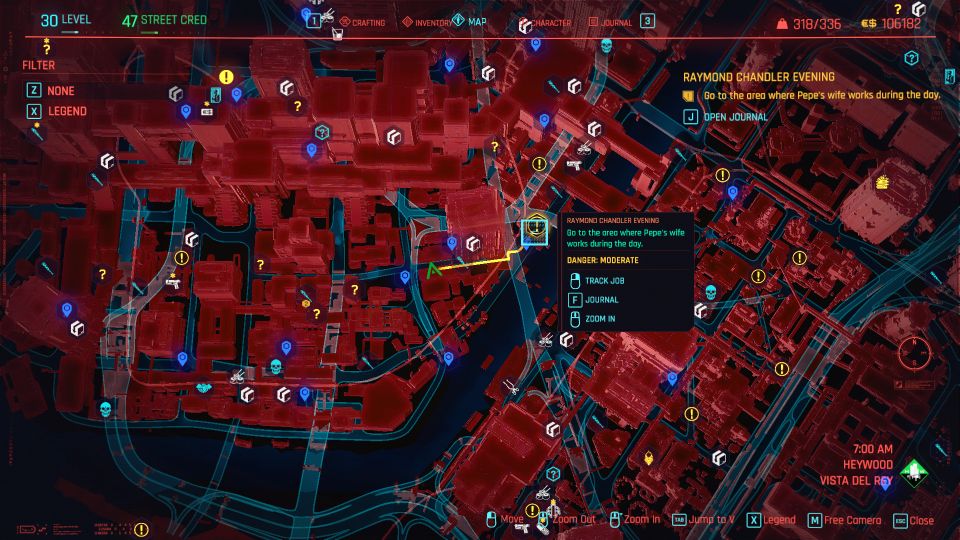 You will see her leaning against the wall, dressed in a pink jacket.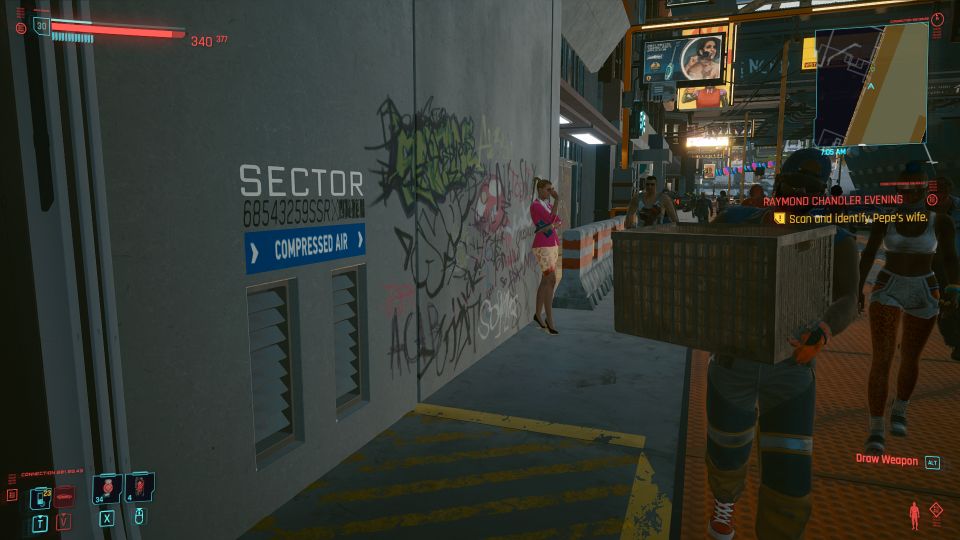 Follow his wife
Keep a distance and follow Pepe's wife all the way.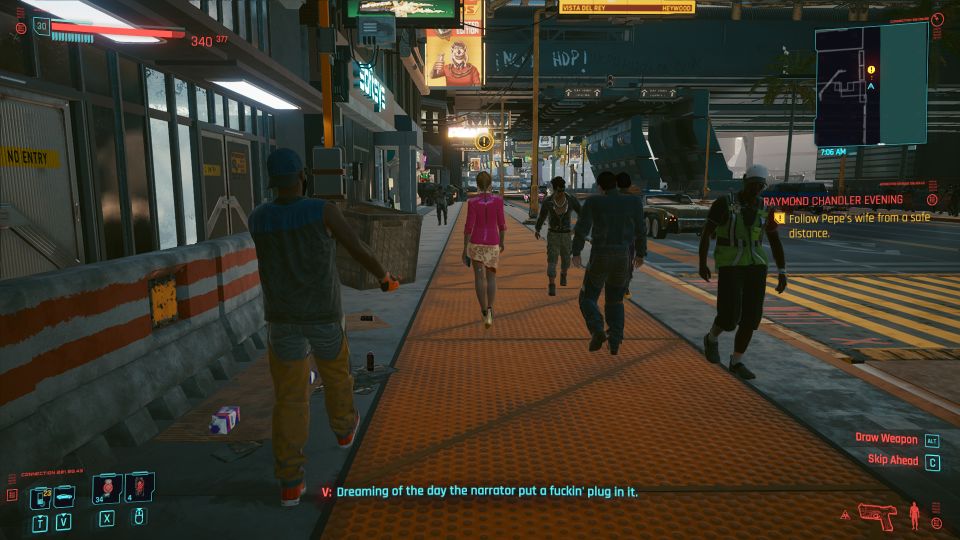 She will then enter into a shady building.
Continue to look for her.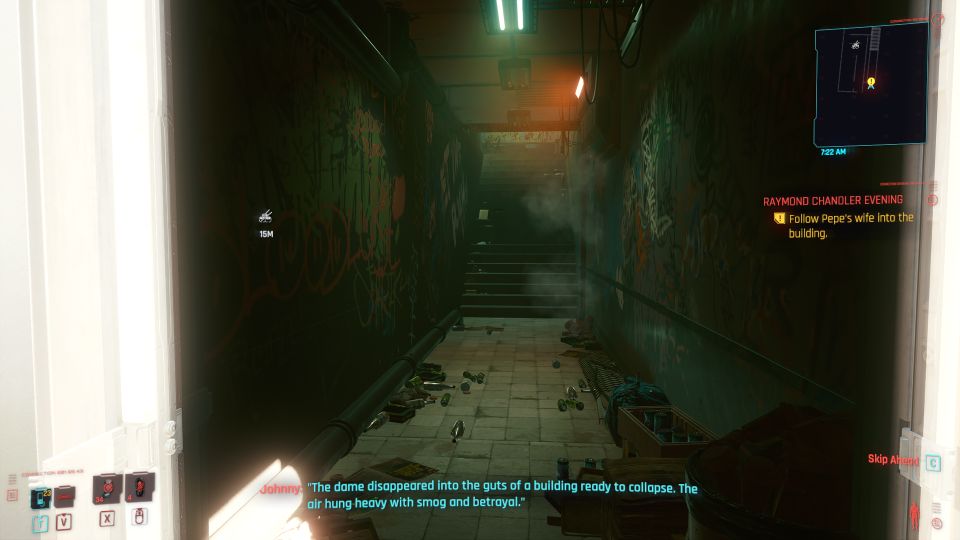 Talk to Cynthia
During the conversation, you should choose the first option, i.e. your husband sent me.
If you choose the second, Pepe will be disappointed as V doesn't give much info on what happened.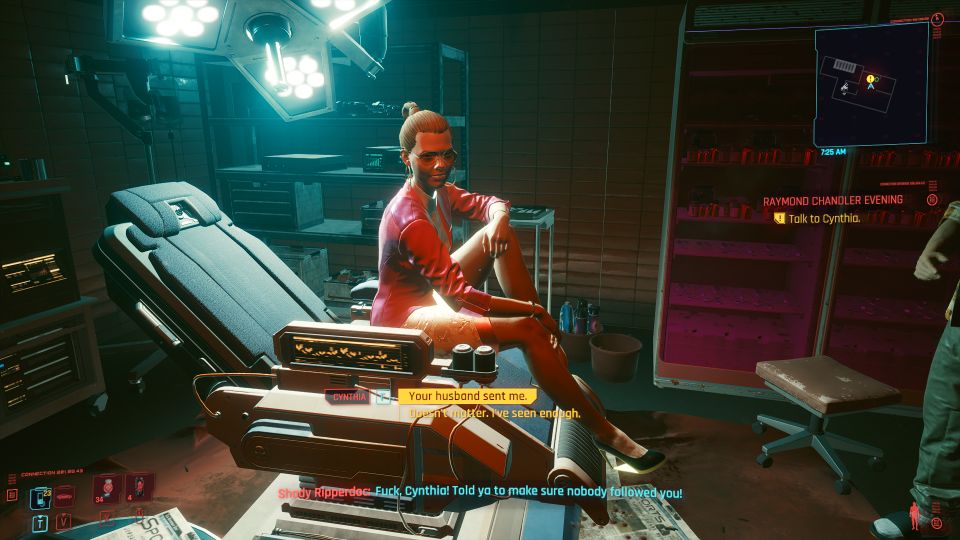 In any case, listen to what Cynthia has to say first.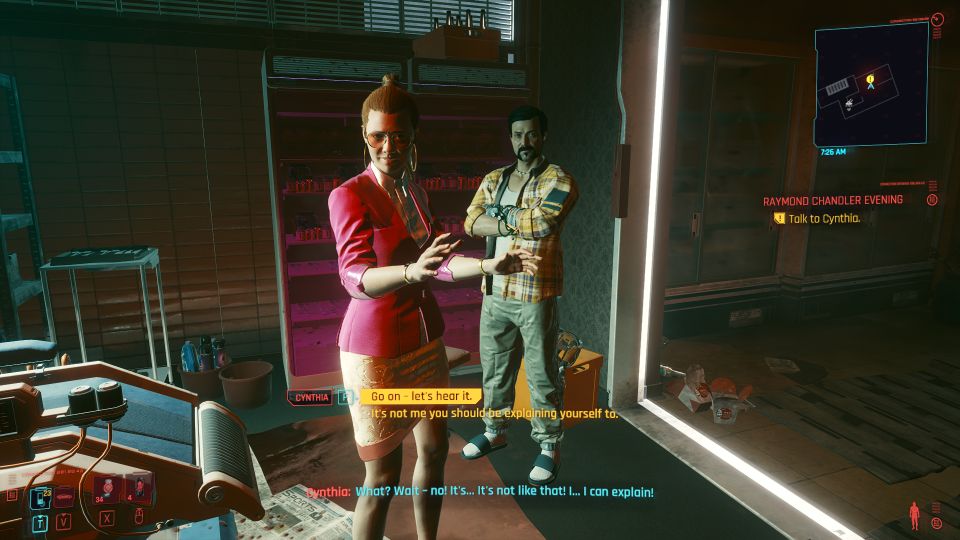 Call Pepe
Leave the building and make a call to Pepe.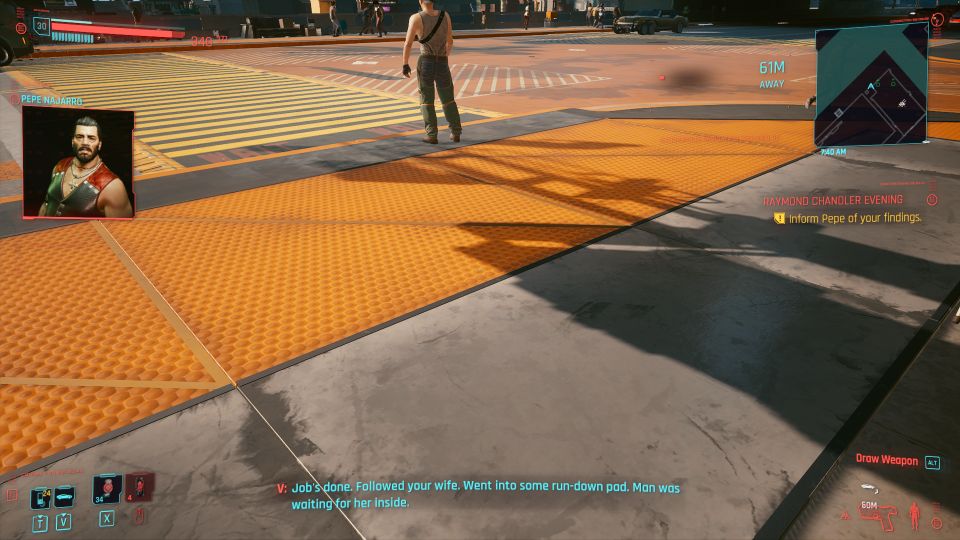 For the final part, I chose the first option "She loves you, you gonk".
The job ends here. Cynthia will call you later to thank you.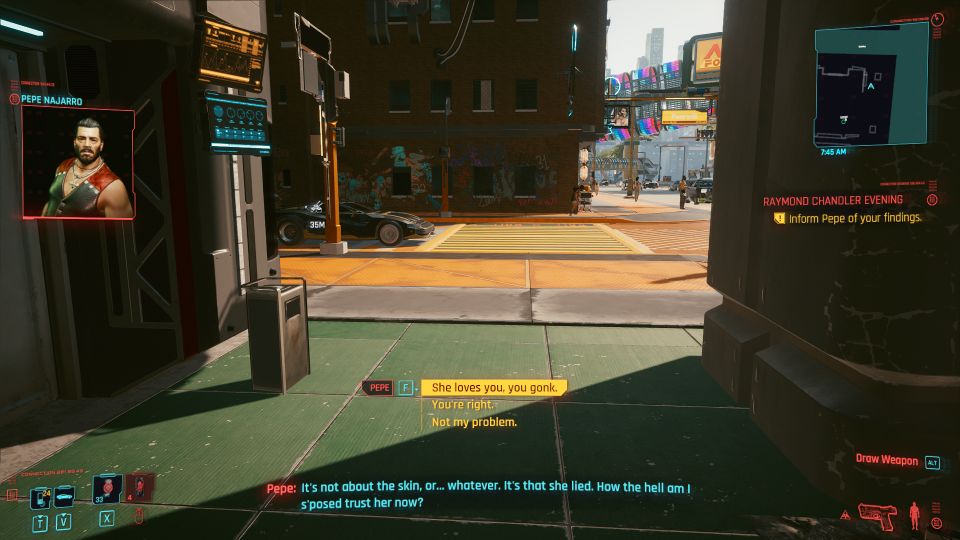 ---
Related posts:
Cyberpunk 2077: Sweet Dreams Mission Walkthrough
Cyberpunk 2077: Space Oddity Mission Walkthrough